Top Ten Best Effects Guitarists
The Top Ten
1
Tom Morello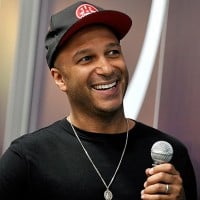 Thomas Morello is an American musician, singer-songwriter and political activist. He is best known for his tenure with the band Rage Against the Machine and then with Audioslave.
This is a man that knows his stuff. He doesn't just play a pentatonic scale for every solo or riff that he does. He experiments and uses the, as he says, happy accidents that occur during rehearsal and practice.
If morello is ever over taken then this list should be deleted, bellamy is good but muse would even be around if it wasnt for rage or morello, best guitarist ever in my opinion!
Just plain godly, him and Tim can do some seriously wild stuff.
Greatest effects man of all time hands down.
2
Matt Bellamy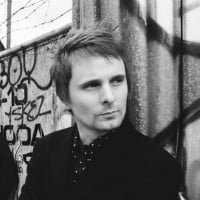 Matthew James "Matt" Bellamy is an English musician, singer, songwriter, multi-instrumentalist, and composer. He is most famous for being the main vocalist in alternative rock band "Muse".
Bellamy pushes effects to a whole new level. Muse conveys so much power, energy and emotion each time they perform a riff or a solo live, even one that they've played a thousand times before. That's why Bellamy is my favorite guitarist, because he figuratively (and sometimes literally) throws his guitar over the top of the barrier of what a guitar is supposed to sound like.
The funny thing is, his favourite guitarist as a child was in fact, Tom Morello. Obviously the knowledge has rubbed off on him, with solos in the songs 'Supermassive Black Hole' and 'Thoughts of a Dying Atheist'.
Just moved Matt in #1.
New born, supermassive black hole, plug in baby, knights, listen to HARRP & all the live performances of muse
3
David Gilmour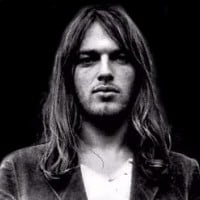 David Jon Gilmour is an English singer, songwriter, composer, multi-instrumentalist, and record producer. He joined the progressive rock band Pink Floyd as guitarist and co-lead vocalist in 1968.
For David Gilmour, it was a test. A test to see how many pedals he could fit into one effects unit. When he plays, it's a trip to the dark side of the moon for us.
Dude can make any effect. With the vibrato bar, using pedal or without any kind of pedals. He has very good control over the the pitch.
4
Jimi Hendrix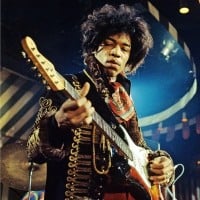 Jimi Hendrix (born November 27, 1942 - September 18, 1970) was an American rock guitarist, singer, and songwriter. Although his mainstream career spanned only four years, he is widely regarded as one of the most influential electric guitarists in the history of popular music, and one of the most celebrated musicians of the 20th century. The Rock and Roll Hall of Fame describes him as "arguably the greatest instrumentalist in the history of rock music". Hendrix is consistently ranked on lists of musicians who died too soon.
Just remember that this is the best effects guitarists, not guitarists. This man was a pro of pyrotechnics and full-on sonic freakouts. Just listen to his rendition of 'The Star Spangled Banner'.
He was doing pedaling effects more than anybody in his time.
5
Joe Satriani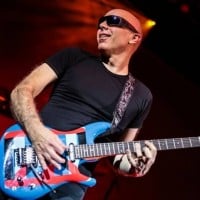 Joseph Satriani (born July 15, 1956) is an American instrumental rock guitarist and multi-instrumentalist. Early in his career, Satriani worked as a guitar instructor, with many of his former students achieving fame, such as Steve Vai, Larry LaLonde, Rick Hunolt, Kirk Hammett, Andy Timmons, Charlie Hunter, Kevin Cadogan, and Alex Skolnick; he then went on to have a successful solo music career. He is a 15-time Grammy Award nominee and has sold over 10 million albums, making him the biggest-selling instrumental rock guitarist of all time ...read more.
Like lilbullet111 wrote, just hear his masterpiece "Surfing with the Alien". If you hear it and you still don't think he deserves the best place, go and listen to many other of his songs, he uses really good effects!
By the way, I respect that Tom Morello is in fist place because he always makes strange and awesome effects while playing
Including Surfing with the Alien, Searching by him also has awesome uses of whammy pedal. I often see people get mad for pedal effetcs after listening songs of Joe Satriani.
Four words for you. 'Surfing with the Alien'. Just listening to that track shows you his amazing capabilites with effects, like his scream by pushing the pickups while manouvering the whammy bar.
6
Jeff Beck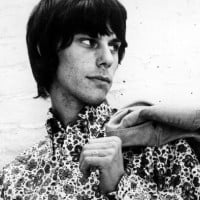 Geoffrey Arnold "Jeff" was an English rock guitarist. He was one of the three noted guitarists to have played with The Yardbirds (the other two being Eric Clapton and Jimmy Page). Beck also formed The Jeff Beck Group and Beck, Bogert & Appice.
Sure, he doesn't use that many effects, but I'm going to put him in here for his expert use of the whammy bar. The amazing thing is, he could manouvere it fantastically and it seemed that his guitar didn't even go out of tune!
7
Kirk Hammett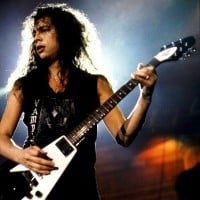 Kirk Lee Hammett is the lead guitarist and songwriter for the heavy metal band Metallica and has been a member of the band since 1983. Before joining Metallica he formed and named the band Exodus.
WAAH! WAH! Yeah, this guy can do a lot of good solos without the wah pedal but with it he can do awesome things like enter sandman ore don't tread on me!
Not a fan of his but I admire his uses of Wah pedal.
8
Jimmy Page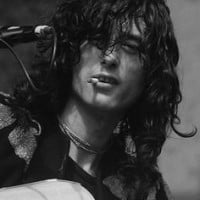 James Patrick Page is an English musician, songwriter, and record producer who achieved international success as the guitarist and founder of the rock band Led Zeppelin.
9
The Edge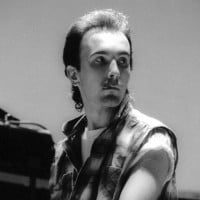 David Howell Evans, better known by his stage name the Edge, is an Irish musician and songwriter best known as the lead guitarist, keyboardist and backing vocalist of the rock band U2.
The man behind the music of one of the most influential bands of all time, The Edge can play. Best known for his echo effects, this guitarist is pretty awesome.
Never uses the same effect twice.
10
Eddie Van Halen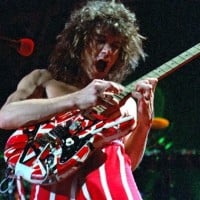 Edward Lodewijk "Eddie" Van Halen (January 26, 1955 – October 6, 2020) was a Dutch-American musician, songwriter, producer, and inventor. He was best known as the lead guitarist, occasional keyboardist and co-founder of the hard rock band Van Halen.
The Contenders
11
Jack White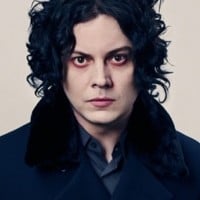 John Anthony "Jack" White is an American singer and songwriter. He is best known as the lead singer and guitarist of the duo The White Stripes, but has also had success in other bands and as a solo artist.
King of distortion in my opinion. This man knows how to mix crazy heavy sounds with blues and feel. And his great use of octave pedals for 'Seven Nation Army' just makes him known worldwide.
12
Thurston Moore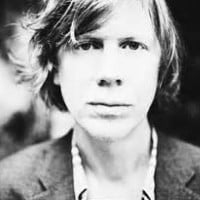 He's done the things on guitar no on else ever thought about. And this was starting in the early 80s! Take that, Tom Morello! (I do respect both guitarists, though)

Tom Morello seems to have taken tons of the noises Thurston made at least a year before he did. Thurston ROCKS. If you don't thing he's the best, then you obviously don't know who started it all. (it's Thurston! )
Sonic Youth guitarist Thurston Moore bring the word 'Sonic' to a whole new level. It's truly amazing how far you can take technical abilties these days. And man he knows how to scream.
13
John Frusciante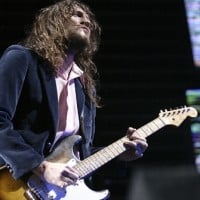 John Anthony Frusciante is an American guitarist, singer, producer and composer.He is best known for his time with the Funk Rock California based band the Red Hot Chili Peppers. He was also part of the Mars Volta, Swahili Blonde, Ataxia and more.
14
Jonny Greenwood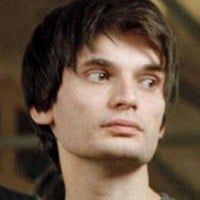 Jonathan Richard Guy, professionally known as Johnny Greenwood, is an English musician and composer mostly known for his role as the one of the lead guitarists and the main keyboardist of the English alternative rock band Radiohead.
Tom Morello and Jimi Hendrix definitely deserve a high place on this list, but where is Jonny? Seriously this guy puts so much psychedelic emotion and touch in his melody with the nuances of his fx, listen to the guitars on 'Paranoid Android' and 'Subterranean Homesick Alien' to name a few!
15
Kurt Cobain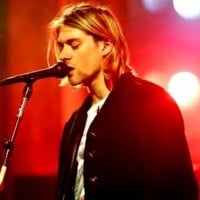 Kurt Cobain was born February 20, 1967, in Aberdeen, Washington. In 1987, he started the grunge band Nirvana, which became one of the most successful bands ever. He was a talented yet troubled grunge performer. Kurt Cobain became a rock legend in the 1990s with his band. He committed suicide at his Seattle home in 1994.
I'd say that this legend is the knig of the quiet-loud contast, notable in songs 'Smells Like Teen Spirit' and 'Lithium'.
16
Buckethead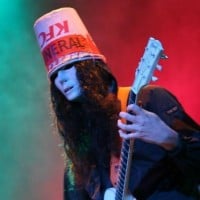 Brian Patrick Carroll, known professionally as Buckethead, is an American guitarist and multi-instrumentalist who has worked within many genres of music.
So amazing, just so amazing.
17 Mike Einziger
18
Synyster Gates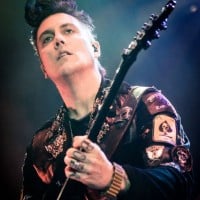 Brian Elwin Haner, Jr., better known by his stage name Synyster Gates or simply Syn, is an American musician, best known for being the lead guitarist and backing vocalist of the band Avenged Sevenfold.
Pure clean picking and all the notes are touched. And the slides, pull ups and etc are just very awesome
19
Omar Rodríguez-López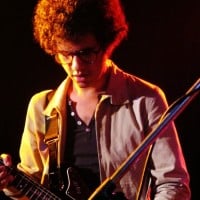 20
Brian Welch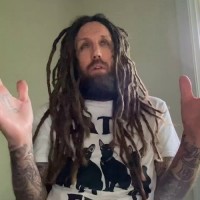 21
Michael Angelo Batio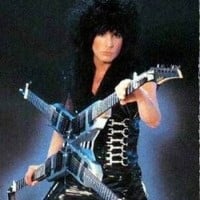 Michael Angelo Batio also known as Mike Batio or MAB, is an American heavy metal guitarist and columnist from Chicago, Illinois.
He often uses the pedal to control his guitar solos. Especially double guitar solo.
22
Peter Lennodo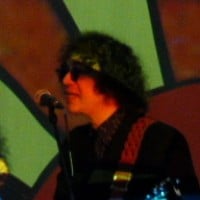 Peter Lennodo is a British musician. He is also a composer, songwriter and multi-instrumentalist. He is best known as the vocalist, lead guitarist and main songwriter of the rock band The Arcana.
BAdd New Item