Top 10 Best Eurodance Artists
The Top Ten
1
Aqua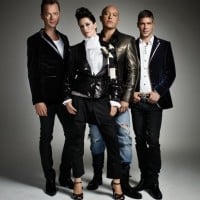 Aqua is a Danish eurodance group, best known for their 1997 breakthrough single "Barbie Girl". The group formed in 1989 and achieved huge success around the globe in the late 1990s and early 2000s.
2 Eiffel 65
3
2 Unlimited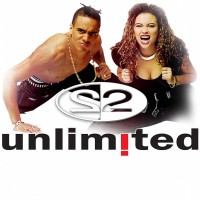 2 Unlimited is a Dutch electronic music group founded in 1991 by producers Jean-Paul De Coster and Phil Wilde and fronted by rapper Ray Slijngaard and vocalist Anita Doth.
They have big hits like Get Ready for This, which became big in sports as well.
4
Ace of Base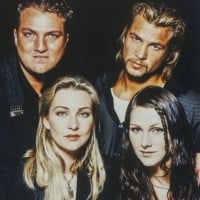 Ace of Base was a Swedish pop group, originally consisting of Ulf "Buddha" Ekberg and three siblings, Jonas "Joker" Berggren, Malin "Linn" Berggren and Jenny Berggren.
Known for adding Reggae flair into Eurodance music. The Sign, All that She Wants & Don't Turn Around are such Euro-reggae songs while Beautiful is more common Eurodance music.
5 Vengaboys
6
Cascada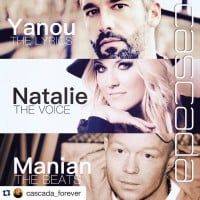 Cascada is a German dance music act founded in 2004 by singer Natalie Horler, DJ Manian and DJ Yanou.
7
Haddaway
A 1 hit wonder project known for the hit single What Is Love, which peaked at #1 on many charts worldwide.
8 ATC
9
Basshunter
Good at remixing songs into Eurodance form. Their biggest hit is a remix of Somebody to Love by Jefferson Airplane.
10
DJ Bobo
Fine quality music as his name says.
The Contenders
11
O-Zone
They became a cult hit with their song Dragostei Den Tei, which became a meme with the Numa Numa video on YouTube.
12
Toy-Box
They explore the bubblegum side of Eurodance.
13
Real McCoy
They have some good Eurodance songs. Runaway was a classic & their others are no less good.
14
Scooter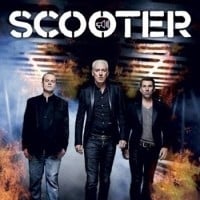 Scooter are a German dance group founded in Hamburg, who have sold over 30 million records and earned over 80 Gold and Platinum awards.
Known for using a lot of techno elements & some novelty titles in music.
15 2 Brothers on the 4th Floor
16 E-Type
17
E-Rotic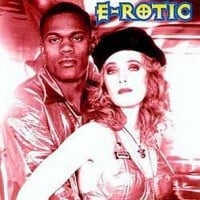 E-Rotic is a German eurodance group. The band originally consisted of the duo, the lead singer Lyane Leigh, the rapper Raz-Ma-Taz and the group's producer David Brandes.
Not a clean name, but decent music.
18
DJ Sammy
The Euro king of covers. Making Eurodance covers of classic songs, including Heaven by Bryan Adams.
19
Hit'n'Hide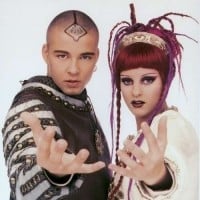 Hit'N'Hide is a bubblegum dance group from Denmark, consisting of three members: Jeanne C, Morgan Jalsing and Christina S.
Known for the song Space Invaders, which despite the title, uses bubblegum dance music.
20
Santamaria
A Portuguese band known for selling more than 1M albums in 10 years.
21
Alexandra Stan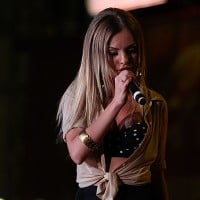 Though many think of her as having typical club music, she's a Eurodance artist & an an obvious 1 hit wonder known for Mr. Saxobeat, a chart topper of the 2010's.
22
Inna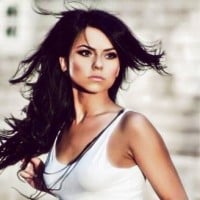 Known for adding tropical pop & house into Eurodance music.
23
Raffaella Carrà
1 of the defining pioneers of Eurodance as well as a dancer herself, a singer, an actress, a TV presenter & a model. Her genres were Europop, Latin pop & Euro disco. She had it all. Too bad she passed away the day after the 4th of July in 2021 less than 2 years before her making it into her 80's. R.I.P. to a legendary dance popstar.
24
Selena Gomez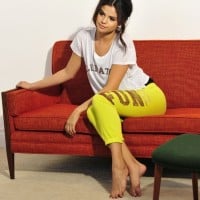 Selena Marie Gomez is an American actress and singer. She is best known for songs like "Come & Get It", "Good For You", "Same Old Love", and "It Ain't Me". Selena Gomez's voice is mezzo-soprano but she usually sings in alto. She is best known for her role as Alex Russo in Wizards of Waverly Place.
Listen to her old songs including A Year Without Rain. She's been a big part of general EDM in her early years.
25
Bambee
A bubblegum dance singer known for songs such as Baby Baby & Bumble Bee.
PSearch List