Best Grindcore Bands
Hatred, frustration, political intolerance, and medical terminology are what Grindcore is all about.

The Top Ten

1 Napalm Death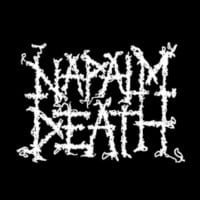 Napalm Death are a British grindcore/death metal band formed in Meriden, West Midlands, England, in 1981. While none of its original members remain in the group, the lineup of vocalist Mark "Barney" Greenway, bassist Shane Embury, guitarist Mitch Harris and drummer Danny Herrera has remained consistent for most of the band's career.
Most intense live band I've ever seen!
Absolutely the best no contest.
Best grindcore band ever...
Angry but melodic
2
Carcass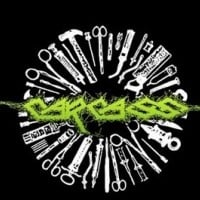 Carcass are a British extreme metal band from Liverpool, who formed in 1985 and disbanded in 1995. A reformation was enacted in 2007 without one of its original members, drummer Ken Owen, due to health reasons.
Grindcore at its best. The angry vocals, Steer's brilliance on guitar. Why on earth is carcass so underrated?
Carcass much better then napalm. Especially when they lost steer and he went to carcass.
Listen to Reek of Putrefaction and you will know what is the definition of Grindcore.
Snort the corpse...
Get high on the rot...
Orgasmic rush...
Turns your brains to pus...
3
Pig Destroyer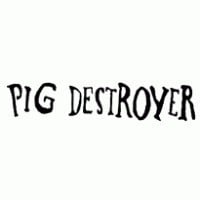 Pig Destroyer is an American grindcore band formed in 1997 in Alexandria, Virginia. The band was formed by vocalist J. R. Hayes, guitarist Scott Hull, and drummer John Evans, later replaced by Brian Harvey.
This band is great for their genre, but one thing I noticed is on their Prowler in the Yard album the song Starbelly that has parts that sound a lot like the Melvin's song Boris (which was made way before starbelly). You might think I'm being unjust since the Melvins and Pig Destroyer sound nothing alike, but if you listen to the middle of the song starbelly and then listen to boris then you'll notice that they sound almost exactly alike. I'm beginning to wonder if Pig Destroyer stole the part from boris (if they did, that would be bad because bands should be original and not rip off other artists. If they did it but asked first, then it would be okay. If they didn't, then it wouldn't matter.)
This is the first grindcore band I really got into. Prowler in The Yard is a superb album and the others do not disappoint. Any grindcore fan should look into this bands work. Also Brutal Truth should be ranked higher. At least in the top 10.
Prowler In The Yard is a record that proved Grindcore as a genre which can tell a twisted, engaging story while still maintaining musical brutality and unrelenting energy.
My #2. They are insanely good. Most people who like this band aren't huge fans of grind
4
Cattle Decapitation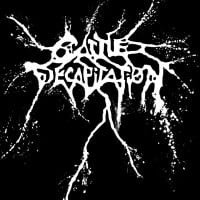 Cattle Decapitation is an American Deathgrind band from San Diego, California formed in 1996. Cattle Decapitation's songs protest the mistreatment and consumption of animals, the abuse of the environment and touch subjects such as misanthropy and genocide of the human race. Much of their music is based on putting humans in the situations that animals are subjected to, for example animal testing, slaughter, etc. While the band started with an entirely vegetarian lineup, only two current members are vegetarian namely Travis Ryan and Josh Elmore.
One of the best out there. There vocalist Travis Ryan can do pretty much anything and they have amazing technical instrumentalists.
I'm a huge Cattle Decapitation fan, but they aren't grindcore. They are Deathgrind, (yes there is a difference) But most people consider them to be just Death Metal
Cattle Decapitation is most certainly one of my favorites.
Cattle decapitation are just fantastic!
5
Terrorizer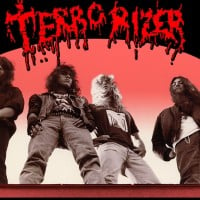 Terrorizer is an American grindcore band formed in 1986 in Los Angeles, California. After disbanding, its members gained recognition by playing in influential extreme metal bands.
Aggression, speed, rage, heaviness that what is Grindcore and that is all about Terrorizer. World Downfall is the greatest Grindcore record ever made.
Should be at the runner-up just below Napalm Death.
6
The Berzerker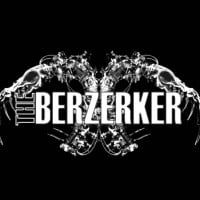 Amazing band. Every grind fan should listen to their self-titled debut and Dissimulate!
Such a funny band but very crazy and intense.
7
Repulsion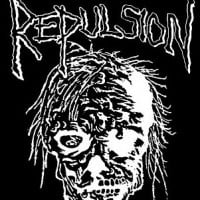 8
Nails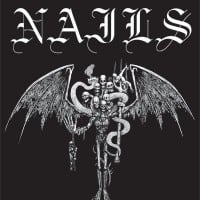 Nails is an American powerviolence band formed in 2009 in Oxnard, California. The band has achieved a cult fanbase and is very well received by fans of grindcore and death metal. Nails is currently signed to Nuclear Blast.
9
Insect Warfare
Gold from texas
10
Aborted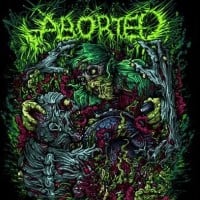 The Contenders
11
Brujeria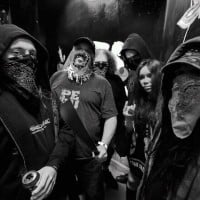 Brujeria is a Mexican-American extreme metal band formed in Los Angeles, California in 1989. Their name comes from the Spanish word for "witchcraft".
One of the underrated ones. These masked Mexican musicians really know how to rock
12
Rotten Sound
They can bring great riffs, great bass guitar, great solos, great voice an still being one of the heavyes bands of all time. Albums like "Cursed" and EPs like "Napalm", or "Consume to Contaminate" are some of the best grindcore works of all time.
Rotten Sound should at least be in the top ten.
13
Anal C***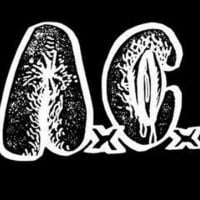 Anal C*** was an American grindcore band founded by vocalist Seth Putnam in 1988 in Newton, Massachusetts. The band is known for their highly offensive lyrics which included themes of misogyny, homophobia, racism, Nazism, antisemitism, and schadenfreude (ridicule of the unfortunate). Their music has been received negatively by critics, which the band stated that their music was intentionally bad, just to get negative reviews. Anal C*** ended when Seth Putnam died from a heart attack in 2011.
Anal C is the all time heaviest band ever. There 5643 song ep cannot be topped. Absolute pure noise. Beautiful in every aspect.
Way better than napalm death, these guys have pure talent!
For me, it's AxCx and Napalm Death. The mass lunacy and carnage of Naplam Death and the non-conformist, actually quite funny song titles of AC is great
14
Agoraphobic Nosebleed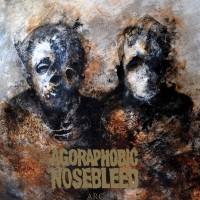 Agoraphobic Nosebleed is a grindcore band formed in 1994 in Springfield, Massachusetts, United States.
I love them. They're so fast paced that they fired their drummer when he couldn't keep up. So they replaced him with a drum machine
15
Nasum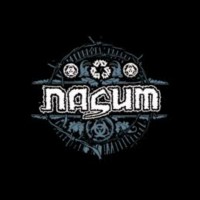 Nasum was a grindcore band from Örebro, Sweden formed in 1992. The band released four studio albums, developed into "one of that country's premier metal acts" and disbanded after the December 2004 tsunami killed the band's frontman, Mieszko Talarczyk.
Best band that plays Grindcore.
16
Cephalic Carnage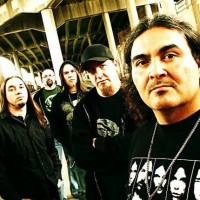 Cephalic Carnage is an American deathgrind band formed in 1992 in Denver, Colorado. The band comprises vocalist Lenzig Leal, guitarists Steve Goldberg and Brian Hopp, drummer John Merryman and bassist Nick Schendzielos.
Wow why are these guys not higher on the list? One of the best.
Arguably they're deathgrind, but if we're going to include deathgrind into grindcore, these guys are EASILY top 5 material. Like Cattle Decapitation, Cephalic Carnage has a surprising and creative take on the deathgrind formula. Where Cattle Decapitation experiments more with vocal techniques, Cephalic Carnage has a great and variative vocalist as well (though slightly less creative as Cattle Decapitation's Travis Ryan) but experiments more with interjecting ambient sounds from jazz, surf rock and flamenco or at set times using jazz fusion licks into their unique and trippy brand of deathgrind without ever seeming ridiculous. These unique elements, combined with the fact that they manage to stay as brutal as grind gets throughout, makes them far more interesting than straightforward peers such as Terrorizer, The Berzerker, Nasum or Anal C***.

Should be top 5: 1) Napalm Death 2) Carcass 3) Cattle Decapitation 4) Pig Destroyer 5) Cephalic Carnage. And while Carcass is an ...more
17
Brutal Truth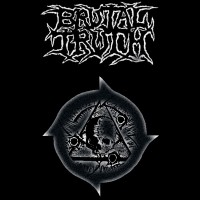 Brutal Truth was an American grindcore band from Rochester, New York, formed by ex-Anthrax, Nuclear Assault, and Stormtroopers of Death bass guitarist Dan Lilker in 1990. The group disbanded in 1999, but reformed in 2006 and continued to release music until 2014.
Extreme conditions rules! Enough said.
Best American grindcore bend.
18
Extreme Noise Terror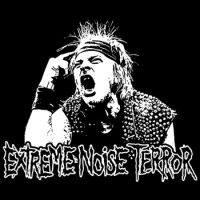 Extreme Noise Terror are a crustgrind band originally formed in Ipswich in 1985. They are considered one of the earliest and most influential European grindcore bands, particularly in the crustgrind fusion genre.
Love these guys. Put them in the top 5
19
Discordance Axis
Should be number 1
Best grind ever.
20
Wormrot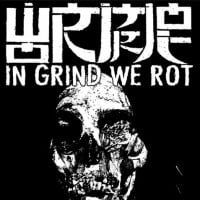 Wormrot is a Singaporean grindcore band formed in 2007, immediately after the founding members had completed their mandatory two years of national service.
The greatest Modern Grindcore band ever and one of the greatest Modern Metal bands.
Sick fast and loud
21
Assück
They are awesome and their music style is also very innovative... I want them to see at least at no. 5.
By the way Brutal Truth also should be ranked higher.
Awesome band, misery index is their best releases ever...by the way why is Sayyadina was not voted?
22
Bolt Thrower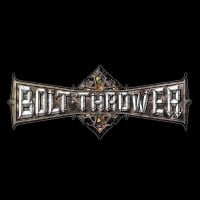 Bolt Thrower are a British death metal band from Coventry, England. They formed in 1986 and released their first album with Vinyl Solution in 1988. The band then shifted to a new record label, Earache Records, soon becoming one of the best selling bands on that label.
23 SpermSwamp
24
Regurgitate
They're awesome! The cover of their album "carnivorous erection" is the the gorest ever.
25 Jig-Ai
PSearch List