Best Indonesian Female Pop Soloists
The Top Ten
1
Fatin Shidqia Lubis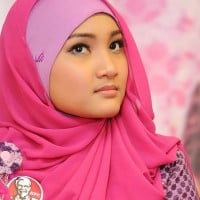 Fatin Shidqia Lubis, better known as Fatin Shidqia or Fatin, is an Indonesian singer and actress who won the first season of the Indonesian version of The X Factor in May 2013.
Fatin Indonesia is a young musician with a unique sound character that not many people have it! God bless you Fatin SL
Her voice is so amazing and especially in Indonesia no one has this voice, this is really really a gift from God, if we see the other singers, they've a good voice because of hard training (learning) but it's so different with Fatin, she has the unique and strange voice that derived from God. If she sings the song that match with her character, she can make all people "melongo" or amazed...
Fatin is the only amazing new female soloist in Indonesia Arts, especially on singing, I suppose. She has both graceful personality and unique voice. Moreover, of course, she is beautiful, multi-talented and humble either to her fans or to everyone. All in all, she is a marvelous female singer. Carry on Fatin!
The one and only emerging new young talent diva with strong character voice and the champion of X-Factor Indonesia, she is capable sing English song especially blues genre, and this is the first time for Indonesia.
She's also has the biggest and fanatic fan base in Indonesia and also overseas called fatinistic.
2
Agnes Monica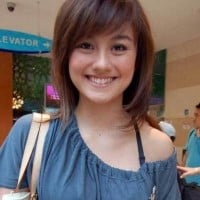 Agnes Monica Muljoto, known professionally as Agnez Mo, is an Indonesian Diva, singer, songwriter, and music producer.
Yes, Agnes is the best soloist in Indonesia. She has all that the someone need to be a diva. Great voice, skills, and great power and will to catch her dreams. God bless you Agnes
She is the best pop singer from Indonesia. I love all of her songs. She really inspired me & taught me to "Dream, Believe and Make it Happen"
She is world diva from indonesian. Amazing singer and then smart. And really really diva. We love you @agnezmo, success for you I'm wait you in hollywood
Agnes Monica is a talented singer, songwriter, dancer from Indonesia. She is really wonderful.
3
Rossa
Rossa is one of the best diva in Indonesia. Almost of her songs has become the best songs and hits ever in Indonesia. Her songs are always as the actual and real life and experience for almost indonesian female. Her song often become sound track of many best movie and drama series on T.V.. She is one of Asian Diva. She is very famous in Malaysia, Singapore and Brunei. Many achievement have been awarded to her. But she has never been arrogant and she even has good behaviour
Amazing vocal range!
Rossa Is the best
Rossa I like your songs I m also a singer and like to sing your song
4
Anggun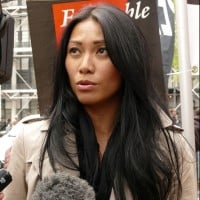 Anggun Cipta Sasmi is an Indonesian-born French-naturalised singer, songwriter, and television personality.
Fatin? Oh... Come on. She's now way near to Anggun.
She's fourth?! You guys mad or what?
Anggun... Is the best
Anggun is my idol... Real diva!
5
Shena Malsiana
Shena is a cool jazz singer from indonesia! With her goldvoice, shena is very amazing! Come on! Vote shena! Shena shena go go! Shena shena go go!
6 Syahrini
7
Gita Gutawa
We must be proud to have Gita Gutawa in our nation. No one can change her position. She's smart, Beautiful, have a good personality & gold voice, excellent skill & many more. She's the next Star in the world! Kak Gita we love you! GL always there for you.
Gita Gutawa's voice is best of the best classic singer. Her voice is sweet, clear and melodious.
Gita Gutawa has an outstanding voice and she's smart. We're proud of her.
Gita Gutawa is the Best Soloist singer in Indonesia!
8 Sherina Munaf
9 Astrid
10 Tantri
The Contenders
11 Indah Dewi Pertiwi
12 Pinkan Mambo
13 Vicky Shu
14 Vina Panduwinata
15 Yuni Shara
16
Indah Nevertari
Far as I know, Inev (her nick name) is a singer who has the complete package to be the most adorable entertainer in Indonesia. She has inner & outer beauty, strong voice characteristic, multi genre of music and a plus of hijab wardrobe she wear. Of course with the support of Ineversal community that will be happen in near future inshaAllah :) #IneversalItuIndah
She have unique voice. She is winner of rising star Indonesia. I love her.
Indah Nevertari Soloist is the best 2015. Support My Queen.
New rising star. The one and only, queen of rap..
17
Putri Ayu
She is the youngest operatic voice in Indonesia. She was part of David Foster & Friends Tour in Asia last year and performed in Marina Bay Singapore duet with Michael Bolton. No one of Indonesian singer has ever been duet with Michael Bolton at formal event. Putri Ayu fans first attracted attention when she sang the song "Time to Say Goodbye" which was popularized by Sarah Brightman. The highest recorded note ever achieved by Putri Ayu is C7 (soprano)
She is very young talented singer, once you hear and watch her perform on the stage, you will be addicted and get the PASS (Putri Ayu Syndrome Sufferer) fever.
18
Nowela Auparay
Nowela is a singer who won the event Indonesian Idol, which makes the person will be amazed her voice, he called uranium voice as a powerful voice.. !
Her Uranium voice has become her identity that led winning 2014 Indonesian Idol. The first human from Papua who ever win this title
19 Mulan Jameela
20
Novita Dewi Marpaung
She's gorgeous! One of the best real divas from Indonesia. She even can sing the songs better than the original singers.
She knows how to sing, indeed!
Your are the best
21 Nike Ardilla
22 Mbok Bariah
23
Krisdayanti
She's the best
24
Raisa
Raisa is probably the best female soloist in Indonesia rigt now. Her jazzy pop tunes just really cool!
I love her song "Kali kedua". It has a similiar progression and love story as "Watch Memories" from a korean artist, Kim Na Young.
Definitely overrated. I like her voice and she's beautiful but people just gone too far
She is the best one
25 Audy Item
PSearch List