Best Male Singers in Concert
The Top Ten
1
Michael Jackson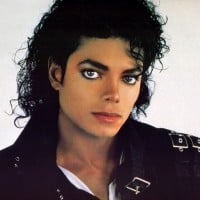 Michael Jackson (Michael Joseph Jackson; August 29, 1958 – June 25, 2009) was an American singer, dancer, and songwriter. He passed away from cardiac arrest caused by a propofol and benzodiazepine overdose on June 25, 2009. He donated (at least) a remarkable 500,000,000 dollars to charity. Michael is also known as The King of Pop (a title given to him by Elizabeth Taylor) or under the initials MJ. Dubbed the King of Pop, he is regarded as one of the most significant cultural figures of the 20th century. ...read more.
Michael was the total package. He is what everyone wants to be. He is what everyone wanted to be, including Freddie Mercury. Michael Jackson's stamina and energy was unseen. He was able to transfer that energy to the audience; he was able to mesmerize you and make you say "what in the world? " Just amazing talent. In the world of music, first comes Michael Jackson, then... well... everyone else.
Supremacy, Incredibility, Extremely and Artistically Talented, Prominent, Absolutely Notable,Humanitarian, Eternal, Very Spiritual & what else can I say! No words to describe him but he was a superhuman
He used to be so free in dancing or singing which is shown in official videos and live concerts cause he improvises by his extraordinary effects, beatboxing and coolest effects ever we could see and absolutely rare.
We love you and We will love you
MICHAEL JACKSON... YES!
The stage belonged to him literally.
Watch his concerts on YouTube and you will know what this man is all about.
If God could sing & dance, he would sound & look like Michael Jackson.
Even if people didn't understand English, they could connect with him emotionally & mentally.
Those who witnessed him live, witnessed history.
Those who get to know him on a deeper level, will be a changed person over night for their own betterment.
May his light shine upon us forever.
I have never seen him in concert but I've watched loads of footage of michaels concerts and I tell you something no one gives me the adrelin, the excitement, goose bumps the emotion like Michael Jackson does. I carnt take my eyes of him I've never seen a concert so emotional and out of this world as Michaels, I can only imagine what it must have been like, out of this world, outstanding. How hard he works through his concert is MIND BLOWING! WOW! Without a doubt the GREATEST the world as ever seen!
2
Freddie Mercury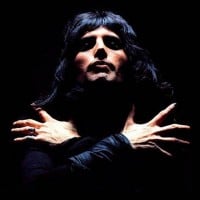 Freddie Mercury (born Farrokh Bulsara, 5th September 1946 - 24th November 1991) was a Zanzibari-born British singer of Indian descent, songwriter and record producer, known as the lead vocalist and songwriter of the British rock band Queen. He also became known for his flamboyant stage persona and four-octave ...read more.
Freddie Mercury Got The nickname Mercury Because The Roman Messenger from the Gods was named Mercury. I truely believe that Freddie was a messenger from the gods. God sent him at that time because if he was sent any later, he wouldn't have been able to make his music because now days music is all about screaming till you puke your voice box out. And if he was sent any earlier the beatles wouldn't have ever even touched a Microphone because they were nothing compared to Queen. Freddie Mercury was taken away from us because he was needed tho make music for everyone in heaven. He truely was the messenger of the Gods.
Freddie was just far more versatile then Michael Jackson. Freddie practically sung every single genre, pop, vaudeville, 1930's swing, Jazz, blues, R&B, Gospel & metal. He could sing the most delicate ballads such as You Take My Breath Away, up until aggressive metal such as Gimme The Prize. He could sing with resonance in his lower and his higher register. Because of Freddie's deeper tone and timbre people don't always realize that he actually sang higher then Michael Jackson. But most amazingly was the emotion he added to everything he sang.
Freddie should be first. Michael Jackson's a good singer, but, this is Freddie Mercury, ladies and gentlemen. Nobody can beat Freddie at singing. Even when Freddie had AIDS, he still had his voice. Most singers cancel their concerts when they're sick, but, not Freddie. Freddie Mercury had AIDS, but, that didn't stop him from singing on stage in front of tons of people. Freddie never gave up.
I am not a fan of Mercury's particular musical genre, which may or may not cloud my perspective in the minds of fellow voters. But I can appreciate the allure and power of his music just the same. In my mind what seperates him from his superior peer, Michael Jackson is that Mike was by far the greater veteran superstar and a more versatile entertainer.
3
Josh Groban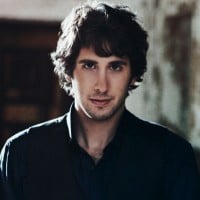 Joshua Winslow "Josh" Groban is an American singer, songwriter, actor, and record producer. His first four solo albums have been certified multi-platinum, and he was charted in 2007 as the number-one best selling artist in the United States, with over 22.3 million records.
Just saw Josh in concert. His voice range is amazing and he hits every note with perfect pitch. He's charming, funny, intelligent and relates to the audience better than anyone I've ever seen. Plus his audience was filled with people of every age. He's truly wonderful!
Superb, brilliant, resounding, tender, amazing young voice... And from such a well-meaning person... Philanthropist too... The world is better because he is in it... Not something that can be said for all with talent...
The voice - as perfect on stage as in the studio (VERY rare). Stage presence, energy, audience interaction - Josh Groban is SIMPLY THE BEST (and I've seen hundreds! )
I want to go to his concert, he is THE VOICE & spirit of love!
4
Chester Bennington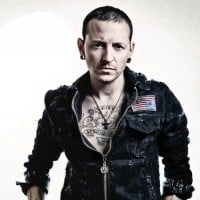 Chester Charles Bennington (March 20th, 1976 - July 20th, 2017) was an American musician, singer, songwriter and actor, best known for being the lead singer of Linkin Park. Before he was known for Linkin Park, Bennington was the lead singer of post-grunge act Grey Daze who was heavily inspired by Stone ...read more.
Not only is Chester super amazing, but his ability to perform live shows that he doesn't use auto tune or anything, he's just purely talented. He also really cares about his fans, like check out a video on YouTube where he stopped the whole concert because a fan hurt himself. He really puts all of himself out there when he performs, I've gotta see him live someday!
Chester Bennington is amazing, let's face it. He's super talented, and it's not every day you find a guy who can sing like him. Yeah, he's not a male Whitney Houston or anything, but he makes good quality music and puts his heart and soul into what he does. He is phenomenal.
This guy is amazing live. I believe he is one of the best singers alive. There are a lot of great singers out there and he should be in the top 10 like he is now. But since I am I big fan of him in my opinion he should be no. 1.
I've never got a chance to see him in live performance, but I have seen their concerts on you tube. I like to see him dancing, screaming, jumping in concerts. Given up and breaking the habit are my favourite ones.
5
Steve Perry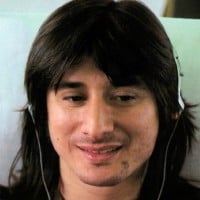 Stephen Ray "Steve" Perry is an American singer, songwriter, and record producer. He is known as the lead singer of the rock band Journey during their most commercially successful periods from 1977 to 1987 and again from 1995 to 1998.
Obviously nobody who votes on this list has ever Steve Perry live in concert. If they had they would realize that Perry has very little or no real competition.
The Voice in concert is amazing, today's newer generations sadly missed out, look at then now, listening to this terrible pop music!
This guy is known for improving his vocal performances at live shows! He should be in The top 3 and not at #89...
6
M. Shadows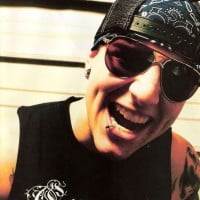 Matthew Charles Sanders, better known by his stage name M. Shadows, is an American musician, best known as the lead vocalist, songwriter and founding member of the American metalcore/alternative metal band Avenged Sevenfold.
Never fails to be the best. Ever. There's some artists who sound downright crappy live but Avenged Sevenfold is the greatest!
Beastly screams and powerful voice of shadz is easily the best male singer live! Every time he nails it when live!
Amazing-Not a Note off always its those really hard notes as well amazing
7
Hansi Kursch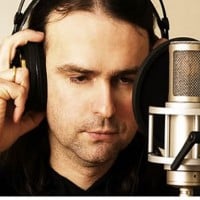 Hansi Kürsch, born Hans Jürgen Kürsch, is the lead singer, lyricist, co-composer and bassist for German power metal band Blind Guardian . Heavily influenced by Freddie Mercury, he creates a huge choir effect by overdubbing his own voice multiple times in complex, overlapping vocal harmonies. He records ...read more.
8
James Hetfield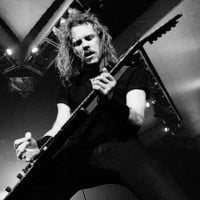 James Alan Hetfield was born on August 3, 1963. He is an American musician, singer and songwriter known for being the co-founder, lead vocalist, rhythm guitarist and main songwriter for the American heavy metal band Metallica.
9
Elvis Presley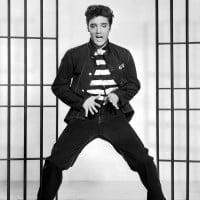 Elvis Aaron Presley (January 8, 1935 – August 16, 1977) was an American singer and actor. Dubbed the "King of Rock and Roll", he is regarded as one of the most significant cultural icons of the 20th century. His energized interpretations of songs and sexually provocative performance style, combined with a singularly potent mix of influences across color lines during a transformative era in race relations, led him to both great success and initial controversy. ...read more.
THE greatest in concert ever, that lot above him couldn't tie up his shoe laces. Fantastic clothes, magnificent stage presence, amazing charisma and wonderful voice. Never had to go out side america to do a concert, his fans flew in from all over the world to see him, what a star. No. 9, what a joke, he is no. 1!
None compares to the King, he's unmatched. The voice, the look, the show, the music, the contact with his audience. Just watch one of his live shows on dvd and you'll understand what I mean.
This list is nonsense elvis the greatest entertainer the world has ever known at no. 9! Magnificent stage pesence, fantastic voice, beautiful looks, altogether in a class of his own. Put the man where he belongs, at number 1
The man that changed the world.
10
Adam Lambert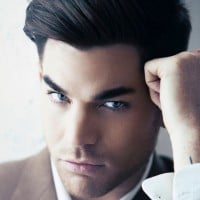 Adam Mitchel Lambert is an American singer, songwriter and stage actor. Since 2009, he has sold over 2.5 million albums and 5 million singles worldwide.
He is such a great live performer! And he's now the touring frontman of Queen! His concerts are incredible and he's never used autotune!
Come on Glamberts! Adam Lambert has so much talent and does such incredible shows!
I have the adam lambert concert dvd from his first tour and it is amazing and so is adam lambert
The Contenders
11
Ronnie James Dio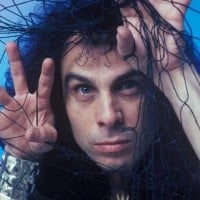 Ronnie James Dio (born Ronald James Padavona; July 10, 1942 – May 16, 2010) was an American heavy metal singer, songwriter and musician. He fronted and/or founded numerous groups including Elf, Rainbow, Black Sabbath, Dio and Heaven & Hell. He is credited with popularizing the "metal horns" hand gesture ...read more.
12
Bruce Dickinson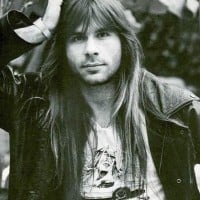 Paul Bruce Dickinson, known professionally as Bruce Dickinson, (born 7 August 1958) is an English musician, airline pilot, and broadcaster. He is most well known for being the lead singer in heavy metal band Iron Maiden and his solo career.Outside his career in music, Dickinson has pursued a number of other activities. He undertook a career as a commercial pilot for Astraeus Airlines, which led to a number of media-reported ventures such as captaining Iron Maiden's converted charter aeroplane, Ed Force One, during their world tours. Following Astraeus' closure, he created his own aircraft maintenance and pilot training company, Cardiff Aviation, in 2012. Dickinson presented his own radio show ...read more.
Bruce Dickinson should be in the top 5 at least his voice is literally the best! He sounds amazing live when singing with that much power and he has the most talent.
#37. Uncultured swines put 36 other losers above the God. (jk I approve of some of the vocalists above but giving God a #37 spot is just lame. )
13
Adam Gontier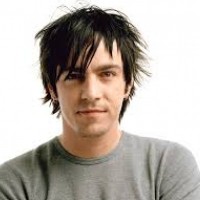 Adam Wade Gontier is a Canadian musician and songwriter. He is the lead singer, rhythm guitarist and main songwriter for Saint Asonia, but is best known as the former lead singer, rhythm guitarist and main songwriter of the Canadian rock band Three Days Grace.
He has never heard of you, either.
Never heard of the guy
14
Rob Halford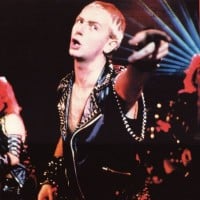 Robert John Arthur "Rob" Halford is an English singer and songwriter, who is best known as the lead vocalist for the Grammy Award-winning heavy metal band Judas Priest and famed for his powerful wide ranging operatic voice.
I'd like to hear anyone try to hit those notes like Rob simply the best
15
Bryan Adams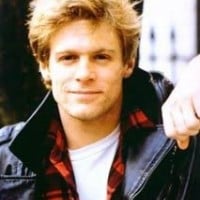 Bryan Guy Adams is a Canadian singer, songwriter, record producer, guitarist, photographer, philanthropist and activist.
What a voice he has!
Puts everything into his performance,
His passion is so deep..
Got my vote anyway!
16 Chris Taylor Brown
17
Tom Chaplin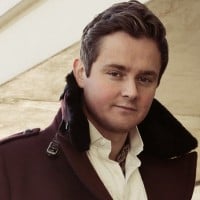 Thomas Oliver Chaplin, is an English singer-songwriter, musician and composer, best known for being the lead vocalist of British alternative rock band Keane.
His voice is so special you never get fed up, in concerts he shows a great energy and passion, but still reaches every high note making it look so easy, and, just to add the cherry to the cake, his live vocal range is like anyone others.
There is no way on earth that Tom Chaplin should at the very least not be in the top 5.
He is better on stage than any one else he should be number 1.
Tom is electricity in the stages!
18
Hariharan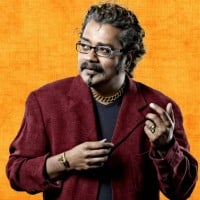 Hariharan is an Indian playback singer who has sung for Hindi, Tamil, Telugu, Kannada, Malayalam, Marathi, Bhojpuri, Punjabi, Gujarati and Rajasthani films, an established and foremost ghazal singer and composer, and one of the pioneers of Indian fusion music . In 2004, he was honoured with the Padma Shri by the Government of India and is a two-time National Award winner (5 National Award nominations) . His melody has been strongly appreciated by the film fraternity . ...read more.
Legendary versatile singer. Amazing voice. He always try to sing the songs in different ways. He has been a regular member of live in concerts of Music maestros like A.R Rahman & Ilaiyaraja. He also has participated the concerts of Deva, Yuvan Shankar Raja and Ajay-Atul. He has been conducting Solo concerts and Ghazal concerts in allover the world. Alap that he sings before starting the songs are excellent. He has conducted several memorable concerts in Jeya T.V..
I'm the biggest fan of Hari ji.
His voice is such an amazing!. It's so much close to my soul.
I don't miss to see his concerts.
I like his singing style.
He can sing alap and sargam very beautifully.
Legendary versatile singer.
Amazing Voice.
He can fabulouly sing Alap and sargam
One of the best stage perfomer.
19
Robert Plant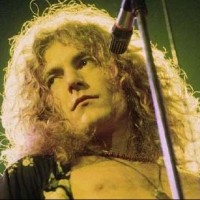 Robert Anthony Plant (born 20 August 1948) is an English musician, singer, and songwriter best known as the lead singer and lyricist of the rock band Led Zeppelin.
20
Brandon Flowers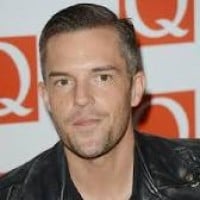 He has a flawless voice! And live he sounds just like a angel, it's incredible. How can someone be that good live? Brandon Flowers should definitely be on #1, people!
The lead singer of the Killers puts on a dynamic show. He has one of the strongest voices in rock.
Brandon Flowers rocks and place he plays!
Life should be full of people like him.
21
Elton John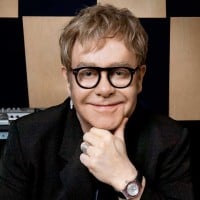 Sir Elton Hercules John (born Reginald Kenneth Dwight; 25 March 1947) is an English singer, pianist and composer. Collaborating with lyricist Bernie Taupin since 1967 on more than 30 albums, John has sold over 300 million records, making him one of the best-selling music artists of all time. He has ...read more.
22
Jon Bon Jovi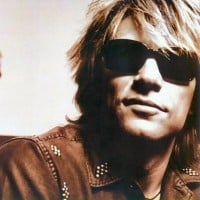 John Francis Bongiovi, Jr., better known by his stage name Jon Bon Jovi, is an American singer-songwriter, record producer, philanthropist, and actor, best known as the founder and frontman of the hair band Bon Jovi from, which was founded by Jon and his pianist, David Bryan, in 1983. He is famous for his band's hit songs "Livin' on a Prayer," "You Give Love a Bad Name," and "Wanted Dead or Alive" which were all released in 1986, on the album Slippery When Wet. Jon was born in Perth Amboy, New Jersey on March 2, 1962.
The feeling if you are in concert and Jon Bon Jovi ist on stage ist just incradible. When he is singing and performing on stage, his fans hooked and they wish it would never end! I had this feeling last summer on a BJ-concert.
Live in concert is Bon Jovi the best band in the world. Jon gives everything on stage! What a feeling! You wish that the concert would never end!
" Is there a doctor in the house? "
Nobody is better live than him. His voice, energy, involvement in a show make every concert unique! Perfect!
I agree with the comment, Jon gives everything on stage, he just hypnotize us simply when he smiles...
23
Dimash Kudaibergen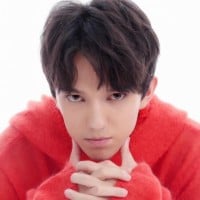 Dinmukhamed Kanatuly Kudaibergenov, commonly known as Dimash Kudaibergen (born May 24th, 1994) is a Kazakh singer, songwriter and multi-instrumentalist. Dimash is best known as a contestant of Chinese talent show "Singer 2017" where he was declared a runner-up. He is also known for possessing a wide vocal range, measuring up to 5 octaves.
He will captivate you with his amazing voice in his concert. From babies to elderly, people just go crazy for his angelic singing and sweetest talk. He is a such a sweetheart.
Great artist and singer in concert!
24
Jimmy Barnes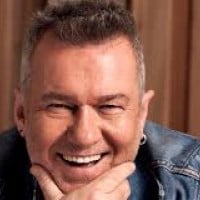 James Dixon Swan, better known as Jimmy Barnes, is a Scottish-born Australian rock singer-songwriter.
25
Arnel Pineda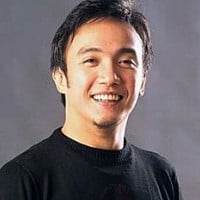 Arnel Campaner Pineda is a Filipino singer and songwriter. He came to prominence in the Philippines during the 1980s and internationally in 2007 as the lead singer of the American rock band Journey.
PSearch List