Top 10 Drummers Who Became Lead Singers
This list is about drummers who did more than just singing several songs in their primary bands where they were drummers. Becoming the official lead singer or releasing solo albums with lead vocals is more convincing.

Criteria:
- singing abilities
- success as a lead singer (solo, in the same band, in another band)
- drumming skills

The Top Ten

1 Phil Collins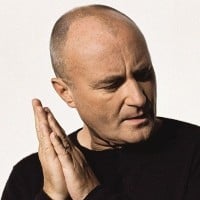 Philip David Charles "Phil" Collins is an English singer-songwriter and musician, who has also worked as a record producer and actor.
Great drummer, great singer, very successful with Genesis as a drummer and lead singer, and solo. He had monster hits from his solo albums in the 80s and early 90s.
My fave lead vox with Genesis - Mama, Land of Confusion, Invisible Touch.

Solo hits: In the Air Tonight, Against All Odds, Another Day in Paradise, One More Night, I Wish It Would Rain Down
I'm with you there. He's a better singer than people give him credit for- his vocals on Mama are awesome! As for his drumming, of course, he's one of my favorite drummers.
Great drummer and singer.
2
Dave Grohl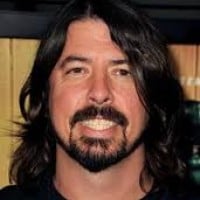 David Eric "Dave" Grohl is an American rock musician, multi-instrumentalist, singer, songwriter, producer and film director. He is best known as the former drummer of the hugely popular 90s grunge band Nirvana and the vocalist/guitarist for the alternative rock band Foo Fighters. He has sat behind the drums for many bands and artists, most notably: Queens of the Stone Age, Tenacious D, Ghost B.C, Them Crooked Vultures, Tom Petty, Nine Inch Nails, Pearl Jam, David Bowie, Scream, Probot and many, many more.
That's a well known story (drummer for Nirvana, lead singer for Foo Fighters).
Better drummer than singer in my opinion.
3
Don Henley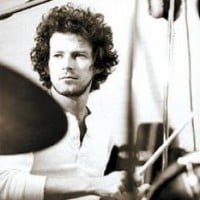 Donald Hugh "Don" Henley is an American singer-songwriter, producer, and drummer, best known as a founding member of the Eagles before launching a successful solo career.
The Eagles drummer went solo as a singer and even scored big hits such as "Dirty Laundry," "Sunset Grill" and "The Boys of Summer."
4
Levon Helm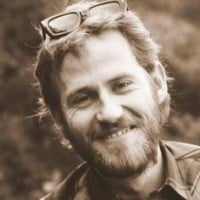 Mark Lavon "Levon" Helm was an American rock 'n' roller, Americana musician, and actor who achieved fame as the drummer and regular lead vocalist for The Band.
5
Roger Taylor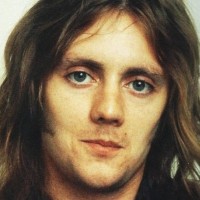 Roger Meddows Taylor is an English musician , multi-instrumentalist, singer, and songwriter born on July 26th, 1949 in Kings Lynn, Norfolk. He was the drummer of the band Queen and wrote few of many hits such as "Under Pressure", "A Kind Of Magic" and "Radio Ga Ga". Despite being well known in Queen he had a solo career that up to this date has 5 studio albums and a side-band/supergroup of his called "The Cross" that went from 1987 to 1993 and him being the lead vocalist, they've released 3 studio albums.
He's renowned for his excellent vocal skills as a backing vocalist for Queen (he even provided lead vox for many songs).
He also went solo and released his first solo single, I Wanna Testify, in 1977. Since then he's released 5 solo records, the last of which was released in 2013 (Fun On Earth).
Great drummer and singer but for some reason his solo albums did not become popular. That was the reason I didn't put him higher.
Yeah, I like Roger's solo albums the best. It's too bad they never took off. But he's a great singer, has that aggression and rasp to it.
6
Todd La Torre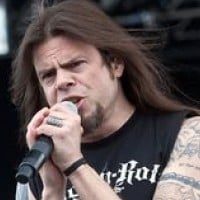 Todd La Torre is an American singer and drummer. He is the lead singer for the progressive metal band Queensrÿche, and a former lead vocalist of the bands Crimson Glory and Rising West.
After being a drummer for 24 years, he joined the iconic metal band Queensrÿche as a lead singer, replacing Geoff Tate - perhaps the metal singer with the most flawless vocal technique of all time. Yes, Todd had some very big shoes to fill.
In 2013 he said something interesting, "My dream was always to be a famous rock drummer. I still feel like a drummer that likes to sing".
Oh, come on Todd, that was your destiny - to become a singer for a famous metal band and not a (famous) drummer.
Todd is the guy with the best and most advanced singing skills on this list. Phil Collins is the best drummer on this list, in my opinion
7
Karen Carpenter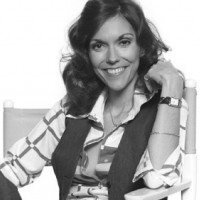 Karen Anne Carpenter was an American singer and drummer. She and her brother, Richard Carpenter, formed the 1970s duo Carpenters.
8
Matt Sorum
Matt Sorum is the Velvet Revolver drummer and Guns 'N Roses former drummer (1990-1997).

His first solo album, Hollywood Zen, was released in 2004.
I heard only one song sung by him, The Sea, and it was OK (it is a country song).
9
Jen Ledger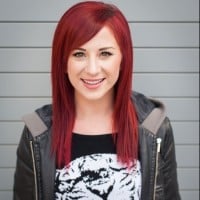 Jennifer "Jen" Carole Ledger is a English drummer mostly known for playing in the band and being the co-vocalist for Skillet since 2008 when Lori Peters decided to retire from the band. Jen was born in December 8th, 1989 in Coventry, United Kingdom. Before moving to America, she attended the Blue Coat Church in England from 2001 to 2006. She tried out for the band in December of 2007 before Skillet accepted her into the band in 2008. Examples for her performances are Awake and Alive (2009), Hero (2009), and Not Gonna Die (2013)
Drummer and occasional backing vocalist for Skillet. Now has a solo project simply titled Ledger, where she does lead vocals.
Thanks for this addition SuperSonic!
10
Peter Criss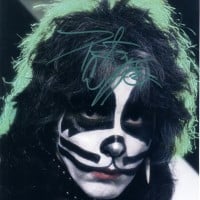 George Peter John Criscuola, better known by his stage name Peter Criss, is an American musician and actor, best known as a co-founder, the original drummer, and an occasional vocalist of the hard rock band Kiss.
He released several solo albums. He isn't higher because there's nothing impressive in his singing.
The Contenders
11
Ringo Starr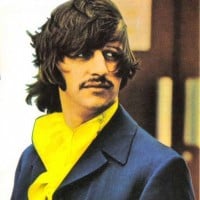 Richard Starkey known professionally as Ringo Starr, is an English musician, singer, songwriter and actor who gained worldwide fame as the drummer for the Beatles.
Ringo's big problem is that he has a limited vocal range, especially compared to the other three Beatles. He's had to lower the key on virtually every song he sings now.
Not higher because his singing is slightly off-key.
12
Micky Dolenz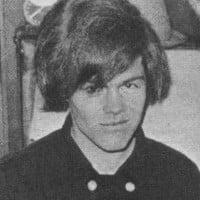 George Michael "Micky" Dolenz, Jr. is an American actor, musician, television director, radio personality and theater director, best known as the drummer and principal lead singer of the 1960s pop/rock band the Monkees.
13 Gil Moore
14
Skip Spence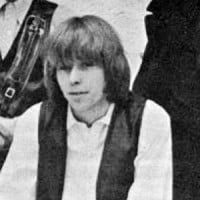 15
Don Brewer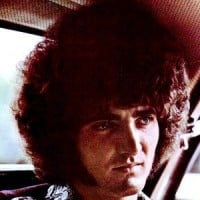 16
Madonna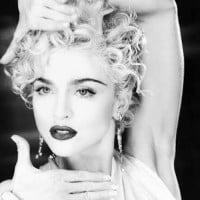 Madonna Louise Ciccone, known professionally as Madonna, is an American singer, songwriter, actress, and businesswoman. She influenced a lot of singers such as: Lady Gaga, Jennifer Lopez, Rihanna, Beyonce Knowles and Britney Spears. She is known as Queen of Pop and at modern pop culture specifically ...read more.
17
Sully Erna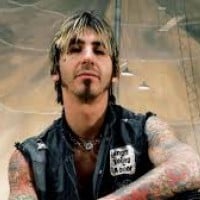 Salvatore Paul "Sully" Erna Jr. is the American vocalist and guitarist for the American heavy metal band Godsmack. He is also a harmonica player, percussionist and pianist, performing these on albums and at live shows.
18
Richie Sambora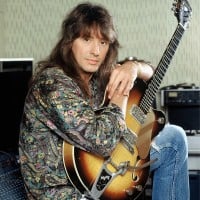 Richard Stephen "Richie" Sambora is an American rock guitarist, producer, singer and songwriter who was the lead guitarist of the rock band Bon Jovi for 30 years. He is known for his work with Bon Jovi from 1983 to 2013. He is a very praised guitarist who played solos for songs like Dry County, Stranger In This town And Wanted Dead Or Alive. He has 3 solo albums - Stranger In This town (1991) Undiscovered Soul (1998) & Aftermath Of The Lowdown (2012).
But... he isn't a drummer! Or, did I miss something?
Released 3 solo albums
BAdd New Item