Top 10 Bands and Artists that are Most Surprisingly Metal According to Encyclopaedia Metallum
Metal music is an intense, diverse, and often misunderstood genre. And when it comes to determining which bands and artists fall under the metal banner, things can get a little complicated. This is where Encyclopaedia Metallum, the definitive resource for all things metal, comes into play. But did you know that there are some bands and artists catalogued there that might surprise you?

As you probably know, Encyclopaedia Metallum is a reliable place to discover metal bands, both obscure and popular. It's like a treasure trove for metal fans seeking new music to headbang to. But let's talk about those unexpected entries, the bands and artists who, on the surface, might not seem to fit into the heavy world of metal.

In the vast spectrum of metal music, you'll find a surprising array of artists who defy traditional genre boundaries. From bands that incorporate unconventional instruments, to artists who blend disparate musical styles, the metal scene is full of surprises. It's part of what makes this genre so exciting and unpredictable.

The Top Ten

1 Motley Crue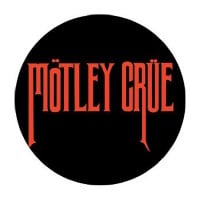 Mötley Crüe is an American metal band formed in Los Angeles, California on January 17, 1981. The group was founded by bassist Nikki Sixx and drummer Tommy Lee, lead vocalist Vince Neil and lead guitarist Mick Mars.
2
Rush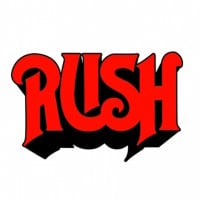 Rush was a Canadian progressive rock band that was formed in 1968. The band has had an iconic lineup since 1975, which included Neil Peart (Drums, Percussion), Geddy Lee (Vocals, Bass, Keyboards), and the guitarist, Alex Lifeson. Peart passed away after a 3 year battle with brain cancer in January of 2020. Because of this, Lee says there are no plans to keep the band going, so Rush is most likely... read more
The only band I absolutely disagree they're on Metallum.
They never released a metal song, not even their earliest songs, they had hard or heavier progressive rock songs, but they NEVER played metal.
What the flip?
3
Def Leppard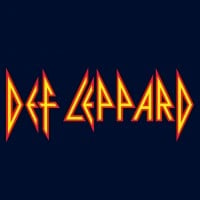 Def Leppard are an English hard rock band formed in 1977 in Sheffield as part of the new wave of British heavy metal movement.
Def Leppard aren't on EM for songs like Pour Some Sugar on Me, Love Bites, Lets Get Rocked, and similar. I guess they are there for their debut album - part of the New Wave of British Heavy Metal movement.
You understand that Def Leppard and the other bands on this list may have some metal songs/albums, but it doesn't mean all their songs are metal just because the band is on EM. This is very important.
They have some metal songs in their earliest period. But yes, overall they aren't metal.
What, this is rock bro
4
Faith No More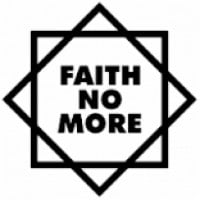 Faith No More is an American alternative metal band from San Francisco, California, formed in 1979. Before settling on their current moniker in 1983, the band performed under the names Sharp Young Men and later Faith No Man.
5
Soundgarden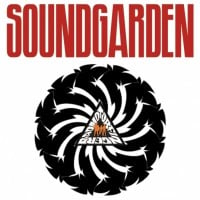 Soundgarden was an American grunge/alternative metal band formed in Seattle, Washington, in 1984 by singer and rhythm guitarist Chris Cornell, lead guitarist Kim Thayil, and bassist Hiro Yamamoto. Chris Cornell died on May 17th, 2017.
Yes, they're grunge, but they're very metal oriented grunge, not Nirvana alike Punky grunge band. So they're not a bad pick on the Metallum either.
6
Skid Row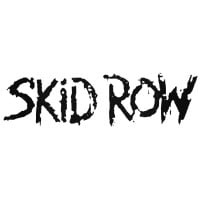 Skid Row is an American heavy metal band, formed in 1986 in Toms River, New Jersey. They were very successful in the late 1980s and early 1990s, with their first two albums certified multi-platinum.
@Du - heaviness isn't the only thing that makes a band/song metal. Same for loudness, screaming and speed. While these things are typical for metal, they don't define metal. Not every heavy, loud, fast or aggressive song with screaming is metal. Most often people confuse punk with metal and hard rock with metal.
7
Twisted Sister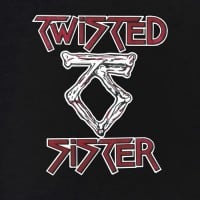 Twisted Sister was an American heavy metal band originally from Ho-Ho-Kus, New Jersey, and later based in Long Island, New York.
8
Killswitch Engage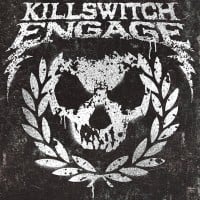 Killswitch Engage is an American metalcore band from Westfield, Massachusetts, formed in 1999 after the disbanding of Overcast and Aftershock.
Metalcore is a mix of metal and punk. Killswitch Engage include enough metal elements in this mix while most of the metalcore bands don't.
9
Alice In Chains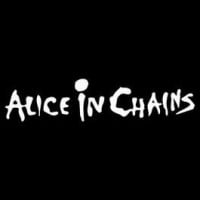 Alice in Chains is an American grunge/alternative metal band formed in Seattle, Washington, in 1987 by guitarist and songwriter Jerry Cantrell and original lead vocalist Layne Staley.
Same as Soundgarden, they're metal oriented grunge, so I'm not wonder they're up.
Dirt is definitely metal.
10
Quiet Riot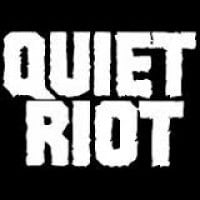 Quiet Riot is an American heavy metal band. The band was founded in 1973, by guitarist Randy Rhoads and bassist Kelly Garni under the name Mach 1. They then changed the name to Little Women, before settling on Quiet Riot in May 1975. The band's name was inspired by a conversation with Rick Parfitt of the British band Status Quo, who expressed desire to name a band "Quite Right," and his thick English accent made it sound like he was saying "Quiet Riot." The band is ranked at No.
I have mixed feelings about them. Their music sounds like metal most of the time, but they're pretty poppy. So I don't know.
The Contenders
11
Eric Johnson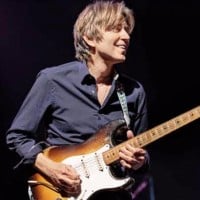 Eric Johnson (born August 17, 1954) is an American guitarist, songwriter, and vocalist from Austin, Texas. Best known for his electric guitar skills, Johnson is also a highly proficient acoustic, lap steel, resonator, and bass guitarist as well as an accomplished pianist and vocalist.
There are lots of Eric Johnson on metallum. But I am talking about this one. He is on metallum. He is a shredder but he isn't a metal guitarist. He is mostly hard rock guitarist.
12
Motorhead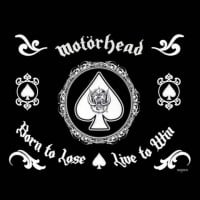 Motörhead were an English heavy metal band formed in June 1975 by bassist, singer, and songwriter Ian Fraser "Lemmy" Kilmister, who was the sole constant member; guitarist and songwriter Larry Wallis; and drummer Lucas Fox. The band's harsh vocals and fast paced tempos helped inspire speed metal and thrash metal.
Yes, Lemmy said many times they weren't metal and I agree with him. However, Motörhead are a more complicated case because they have always been considered metal by many. I don't know, maybe in the future EM will change their opinion about Motörhead.
Their logo is misleading
13
As I Lay Dying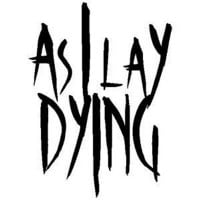 As I Lay Dying is an American metalcore band from San Diego, California. Founded in 2000 by vocalist Tim Lambesis, the establishment of the band's first full lineup, which included drummer Jordan Mancino, occurred in 2001. As I Lay Dying has released six albums, one split album, and two compilation albums.
14
Deep Purple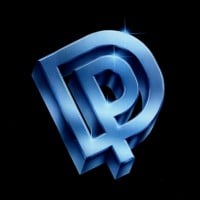 Deep Purple are an English rock band formed in Hertford in 1968. They are considered to be among the pioneers of heavy metal and modern hard rock, although their musical approach changed over the years. Originally formed as a progressive rock band, the band shifted to a heavier sound in 1970. Deep Purple, together with Led Zeppelin and Black Sabbath, have been referred to as the "unholy trinity of... read more
Yes, they played hard rock, blues rock, psych rock, prog rock and also heavy metal. Some of their songs aren't heavy. But the riff/solo techniques was inspirational towards metal guitarists. Plus Ian Gillan's vocals. However this didn't surprise me that much. That surprised me most when Child In Time wasn't considered as a metal song.
This isn't a surprise - Deep Purple invented metal as we know it now: a genre that is fast, technical and classically inspired. They wrote several metal songs in the early 70s. Deep Purple and Black Sabbath wrote the first metal songs.
Deep Purple is definitely a metal band. Together with Black Sabbath, they invented most of metal.
15
White Zombie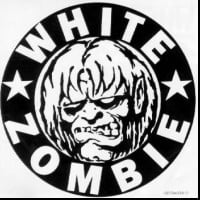 White Zombie was an American heavy metal band that formed in 1985. Based in New York City, White Zombie was originally a noise rock band, and was known for its later heavy metal-oriented sound.
I guess White Zombie is on EM for the early stuff that is Heavy Metal/Noise Rock. Not for his late stuff that is Industrial Rock but some people call it "metal".
And no, they don't make the same music. Metal elements available in some White Zombie songs were conveniently replaced with punk in Rob Zombie material. Punk is also loud, fast, angry and aggressive but is easier to play and easier to understand. Punk is simple, metal is complex. There are also some other differences.
16 Hank Williams III
17
Dokken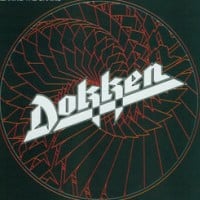 Dokken are an American metal band formed in 1979. They split up in 1989 and reformed four years later.
Their riffs and solos are metal, but the drumming is typical hard rock/glam metal drumming.
18 Infectious Grooves
19
Carnifex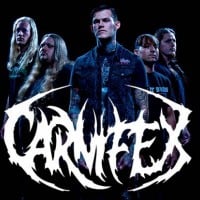 Carnifex is an American deathcore band from San Diego, California. Formed in 2005, they are currently signed to Nuclear Blast after having been signed to Victory Records and have released five full-length albums and one EP. The name of the band is derived from the Latin: carnifex, meaning "butcher" or sometimes "executioner".
20
Whitechapel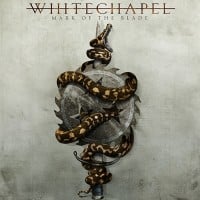 Whitechapel is an American deathcore band from Knoxville, Tennessee. The band is named after the Whitechapel district in East London, England, referencing the series of murders committed by Jack the Ripper.
21
Darkest Hour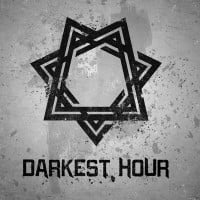 Darkest Hour is an American melodic death metal band from Washington, D.C., formed in 1995. Though failing to break early in their career, the band has received acclaim for their albums Undoing Ruin, Deliver Us, and The Eternal Return.
22
Heaven Shall Burn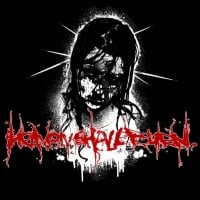 Heaven Shall Burn are a German metalcore band from Saalfeld, formed in 1996. The band consists of vocalist Marcus Bischoff, guitarists Maik Weichert and Alexander Dietz, bassist Eric Bischoff and drummer Christian Bass.
23
Thin Lizzy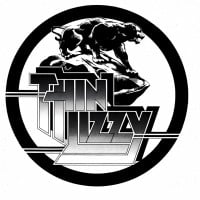 Thin Lizzy are an Irish rock band formed in Dublin in 1969. Their leader Phil Lynott was composer or co-composer of almost all of the band's songs, and the first black Irishman to achieve commercial success in the field of rock music. Thin Lizzy's most successful songs, "Whiskey in the Jar", "Jailbreak" and "The Boys Are Back in Town", were all major international hits which are still played regularly on hard rock and classic rock radio stations.
24
Scorpions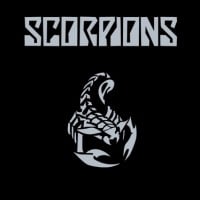 Scorpions are a German rock band formed in 1965 in Hanover by Rudolf Schenker. Since the band's inception, its musical style has ranged from hard rock to heavy metal.
Yes, they are hard rock band mostly. But they were also a metal band in the 70s, when Uli Jon Roth was there. Listen to the solo of "Fly to the Rainbow". Most powerful dive bombs I have ever heard. Plus, Uli Jon Roth is a neoclassical metal artist. The biggest reason they are there because of neoclassical metal and shredding.
Only one metal song I can think of immediately- Sails of Charon.
25
Buckethead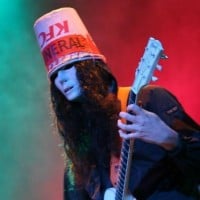 Brian Patrick Carroll, known professionally as Buckethead, is an American guitarist and multi-instrumentalist who has worked within many genres of music.
Not. Buckethead deserves to be there. Buckethead is a metal artist. Listen to these songs - Eerie Canal, Botnus, Frozen Brains Tell No Tales, Crack the Sky etc. He has a lot of songs. Most of the famous songs aren't metal. That's why people think that he is not a metal guitarist. But he is surely a metal guitarist.
PSearch List