Top 10 Best Forgotten Bands
There's a rock band list so this one is for bands of all types of genres. Any bands or groups that are forgotten or on the verge of being forgotten.

The Top Ten

1 The Cars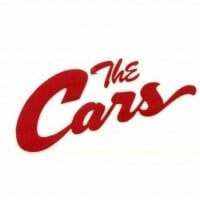 The Cars were a rock band from the late 70s. They were at the forefront of merging 1970s guitar-oriented rock with the new synthesizer-oriented pop that was then becoming popular and which would flourish in the early 1980s.

Genres: New Wave, Power Pop, Rock.

Recommendable songs:

Just What I Needed
Drive
All Mixed Up
Let's Go
Good Times Roll
2
Buffalo Springfield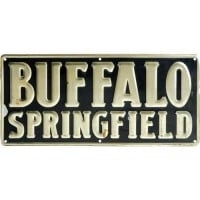 Buffalo Springfield is an American-Canadian folk rock band formed in the mid-60s. Their original lineup included Stephen Stills (guitar, keyboards, vocals), Dewey Martin (drums, vocals), Bruce Palmer (electric bass), Richie Furay (guitar, vocals), and Neil Young (guitar, harmonica, piano, vocals).

Genres: Folk Rock, Country Rock, Psychedelic Rock.

Recommendable songs:

For What It's Worth
Bluebird
Mr. Soul
Out of My Mind
On the Way Home.
3
Supertramp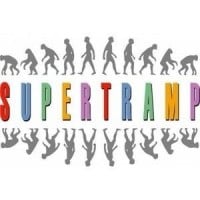 Supertramp were an English progressive rock band that was founded in 1969 in London, United Kingdom with members Roger Hodgson, Frank Farrell, Rick Davies, Kevin Currie, and Dave Winthrop. The band reached their commercial peak with 1979's "Breakfast in America" which sold over 20,000,000 copies worldwide.
Such an underrated band that were huge back in a day.
4
The Bangles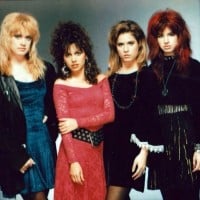 The Bangles are an American pop band formed in the early 80s. The band consisted of Susanna Hoffs, Debbi Peterson, Vicki Peterson, Annette Zilinskas, and Michael Steele.

Genres: Pop, Jangle Pop, Pop Rock.

Recommendable songs:

Walk Like an Egyptian
Eternal Flame
Manic Monday
Hazy Shade of Winter
In Your Room
5
The Black Crowes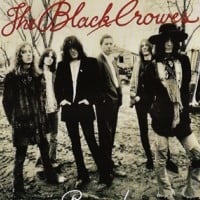 The Black Crowes were an American rock band formed in 1989. They won several awards including Rolling Stone magazine's "Best New American Band" in 1990 and Melody Maker's "The Most Rock 'n' Roll Rock 'n' Roll Band in the World."

Genres: Blues Rock, Hard Rock, Southern Rock.

Recommendable songs:

She Talks to Angels
Remedy
Hard to Handle
Evergreen
Jealous Again
6
The Yardbirds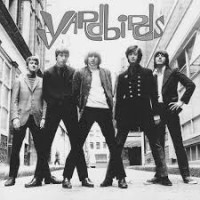 The Yardbirds are an English rock band formed in the early 60s. The group had exceptional members like Jimmy Page, Eric Clapton, Jeff Beck, and Keith Relf.

Genres: Blues Rock, Psychedelic Rock.

Recommendable songs:

Heart Full of Soul
For Your Love
I'm a Man
Shapes of Things
Over Under Sideways Down
7
The Mamas & The Papas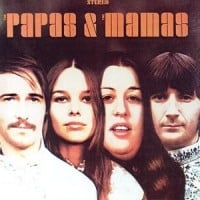 The Mamas & The Papas were an American folk rock vocal group of the mid-60s. Their sound was based on vocal harmonies arranged by John Phillips, the songwriter, musician, and leader of the group, who adapted folk to the new beat style of the early sixties.

Genres: Psychedelic Pop, Folk Rock.

Recommendable songs:

California Dreamin'
Monday, Monday
Got a Feelin'
Dedicated to the One I Love
I Saw Her Again
8
Incubus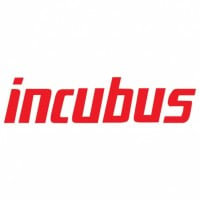 Incubus is an American rock band formed in 1991 by vocalist Brandon Boyd, lead guitarist Mike Einziger, and drummer Jose Pasillas, and later expanded to include bassist Alex "Dirk Lance" Katunich and Gavin "DJ Lyfe" Koppell; both of whom were eventually replaced by bassist Ben Kenney and DJ Kilmore respectively.

Genres: Alternative Rock, Alternative Metal, Nu Metal, Funk Metal.

Recommendable songs:

Drive
Stellar
Pardon Me
Wish You Were Here
The Warmth
9
The Band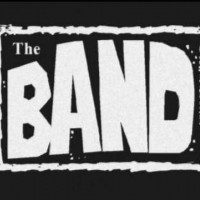 The Band was a Canadian-American roots rock group of the mid-60s. The group was inducted into the Canadian Music Hall of Fame in 1989 and the Rock and Roll Hall of Fame in 1994.

Genres: Roots Rock, Folk Rock, Country Rock.

Recommendable songs:

The Weight
Life is a Carnival
I Shall Be Released
The Night They Drove Old Dixie Down
This Wheel's on Fire
Whenever someone happens to mention The Band in conversation, most adults around me breathe a sigh of relief that they even know who they are. But they're rarely talked about anymore, only thing left of their legacy that people really talk about is The Last Waltz.
10
Uriah Heep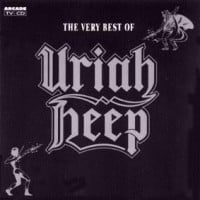 Uriah Heep are an English rock band formed in London in 1969 that was one of the top rock bands in the early 1970s. Twelve of the band's albums have made it to the UK Albums Chart (Return to Fantasy reached No. 7 in 1975). Uriah Heep's distinctive features include a massive keyboard sound, strong vocal harmonies and (in the early years) David Byron's quasi-operatic vocals. They have sold over 45 million albums worldwide with over 4 million sales in the U.S, where its best-known songs include "Easy Livin'", "The Wizard", "Sweet Lorraine", and "Stealin'".
The Contenders
11
Everclear
Everclear is an American band formed in 1991. The band was formed by Art Alexakis, the band's lead songwriter, vocalist, and guitarist; and for most of the band's height of popularity, consisted of Craig Montoya on bass guitar and Greg Eklund on drums.

Genres: Alternative Rock, Post-Grunge, Power Pop.

Recommendable songs:

Sparkle
Heroine Girl
The Swing
So Much for the Afterglow
Our Lips are Sealed
All other bands in the top 10 aren't forgotten, people remember them. Except this.
12
Aerosmith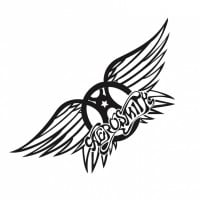 Aerosmith is an American rock band, sometimes referred to as "the Bad Boys from Boston" and "America's Greatest Rock and Roll Band".
13 Bob Seger & the Silver Bullet Bands
14
Thin Lizzy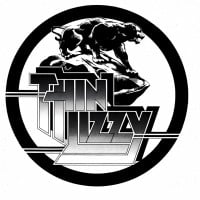 Thin Lizzy are an Irish rock band formed in Dublin in 1969. Their leader Phil Lynott was composer or co-composer of almost all of the band's songs, and the first black Irishman to achieve commercial success in the field of rock music. Thin Lizzy's most successful songs, "Whiskey in the Jar", "Jailbreak" and "The Boys Are Back in Town", were all major international hits which are still played regularly on hard rock and classic rock radio stations.
Tragic and only semi-forgotten, but tremendous energy that must still be bouncing around the universe.
15
The Clash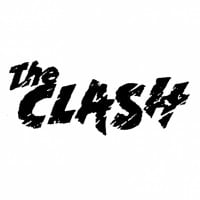 The Clash were an English punk rock band that formed in 1976 as part of the original wave of British punk.
16
Live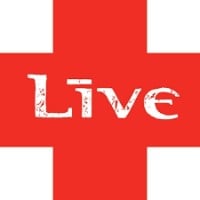 Live is an American alternative rock band from York, Pennsylvania, composed of Chad Taylor, Patrick Dahlheimer, Chad Gracey, and Chris Shinn. Live's original lead singer Ed Kowalczyk left the band in November 2009, but returned in December 2016.
17
Fleetwood Mac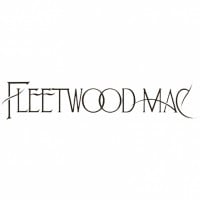 Fleetwood Mac are a British-American rock band formed in July 1967, in London. The band have sold more than 100 million records worldwide, making them one of the best-selling bands of all time.
18
Rancid
Yes, rancid is kinda forgotten. while Green Day and many other punk bands from 90's are still remembered
19
Dire Straits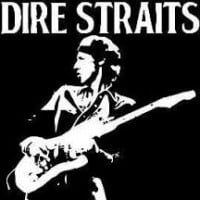 Dire Straits were a British rock band formed in 1977 by Mark Knopfler, his younger brother David Knopfler, John Illsley, and Pick Withers.
20
King Crimson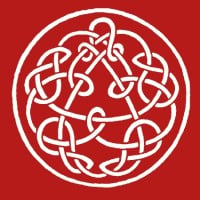 King Crimson were a British progressive rock band that was formed in 1969. While the band has had numerous lineup changes, the head of the band has always been Robert Fripp (guitar). However, the most notable lineup is between 1972-75, consisting of Fripp, John Wetton (bass/vocals), Bill Bruford (drums), and David Cross (strings/keyboard). The band is most well-known for their debut album "In the Court of The Crimson King", with which they made a large impact on the progressive rock genre.
21
Boney M.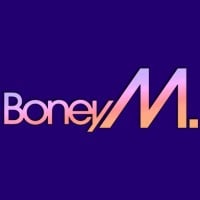 Boney M. was a vocal group created by German record producer Frank Farian. Originally based in Germany, the four original members of the group's official line-up were Jamaican-born singers Liz Mitchell and Marcia Barrett, Maizie Williams from Montserrat and Bobby Farrell from Aruba.
22
Bad Company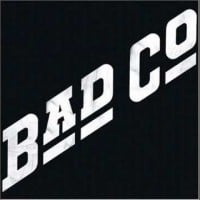 Bad Company are an English hard rock supergroup formed in Westminster, London, in 1973 by singer Paul Rodgers and guitarist Mick Ralphs, later adding drummer Simon Kirke and bassist Boz Burrell.
Love these guys
23
The Kinks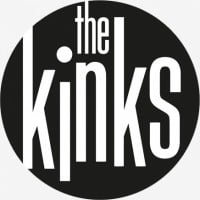 The Kinks were an English rock band formed in Muswell Hill, North London, in 1964 by brothers Ray and Dave Davies. They are regarded as one of the most important and influential rock bands of the 1960s.
24
Whitesnake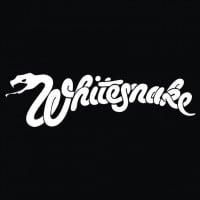 Whitesnake are a rock band formed in England in 1978 by singer David Coverdale, after his departure from his previous band Deep Purple.
25
The Velvet Underground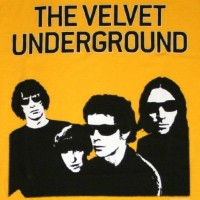 The Velvet Underground was an American rock band, active between 1964 and 1973, formed in New York City.
PSearch List