Greatest Motown Singers
The Top Ten
1
Marvin Gaye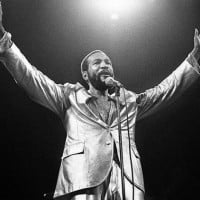 Marvin Gaye (born Marvin Pentz Gay Jr.; April 2, 1939 – April 1, 1984) was an American singer and songwriter. He helped to shape the sound of Motown in the 1960s, first as an in-house session player and later as a solo artist with a string of hits, earning him the nicknames "Prince of Motown" and "Prince of Soul". ...read more.
I am only 16 years old, have listened to many old Motown singers, they have all had a hit or two that caught my attention. Te first time I heard Marvin's voice, I was instantly hooked. It is hard to explain in words. In a way he had a simple voice, but it has a certain sound to it that makes people listen. I can hear the struggles in his voice. You can't just listen to " Let's Get it On", "What's going on", and "sexual healing". While those songs are certainly some of his best, he has many other unappreciated titles under his belt. I recommend the gold album on iTunes. It starts out with happy songs while he was becoming known, but as the album continues he begins sounding more worried and depressed. He certainly has something for everyone.
Marvin wanted to be a jazz crooner but after poor record sales, Motown decided that he should try some "soul pop" and songs like "stubborn kind of fellow", how sweet it is, "try it baby" followed. With these songs he developed into a very smooth, sharp, slick soul crooner...more similar to Sam Cooke but more laid-back because of his previous smooth jazz swagger.
I didn't fully appreciate Marvin Gaye until after he was already gone. When I finally tuned in, his voice didn't let me go. There is wonderful smooth voice, but there is emotion involved that he somehow gets across. Don't ask me what it is because it's subtle. I listen to him every time I get a chance. He was so great.
Marvin Gaye is way better than Michael Jackson by a LONG MILE! Michael's songs were good but Marvin's songs could touch the heart and soul. If you disagree with me then you should listen to his classic album "What's Going On" and you will see that Marvin is better!
2
Michael Jackson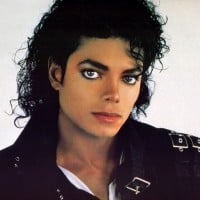 Michael Jackson (Michael Joseph Jackson; August 29, 1958 – June 25, 2009) was an American singer, dancer, and songwriter. He passed away from cardiac arrest caused by a propofol and benzodiazepine overdose on June 25, 2009. He donated (at least) a remarkable 500,000,000 dollars to charity. Michael is also known as The King of Pop (a title given to him by Elizabeth Taylor) or under the initials MJ. Dubbed the King of Pop, he is regarded as one of the most significant cultural figures of the 20th century. ...read more.
He was simply magic! 5 number 1 hits before graduating from grade school. Danced just as well as James Brown at the age of 5. Was the best Motown singer ever, best dancer, best choreographer ever, had the most fans in the the world ever. Has the best known T.V. performance at Motown 25, best Pop artist ever and was the most caring man on earth
There are no words great enough to describe him, he was a true inspiration and will never ever fade from our lives. At first, there was Michael on record, then CD, then MP3, then Ipod and he will always be there no matter how much technology updates. An absolute angel. I love him forever.
He's great! I wish I could have seen him in concert, he has a great musical talent and voice! My favorite song by him was "thriller. " I have also enjoyed his moon walk. He deserve's to be number one! Thank you...
-L
He was the one who gave Motown longevity and catapult the label to legendary status. Michael along with Bob Marley and Elvis are among the most iconic figures of the 20th century.
3
David Ruffin (The Temptations)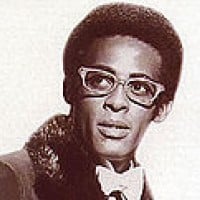 David Eli Ruffin was an American soul singer and musician most famous for his work as one of the lead singers of The Temptations during the group's "Classic Five" period as it was later known.
David was the best there was. The others were great but David had the soul of his people and ancestors. Even Marvin Gaye said david had something great in his voice that Marvin himself lacked. I'm tired of all the negative talk I hear about David. A lot of people are hearing the same junk and are judging him and neglecting and ignoring his legacy. David gave to us the voice and soul no other has given. I truly love this man. He wasn't perfect and he made many mistakes but who hasn't made mistakes. We all have made mistakes so why do we expect that David should have been perfect. He was human and he was a man. Now this book" my temptation" must have been written by some sicko. First of all she made the statement that she could here David telling her to write and publish the book. Now why would David come to her in a vision, dream or any other way and tell her to bash his name and legacy like that. Why would he want the world to remember him in that way.? He wouldn't. So we know this ...more
If there were a Mt. Rushmore of singers, David Ruffin, Levi Stubbs, Eddie Kendricks, and Smokey Robinson ( with Marvin Gaye right there too ) were be on it. David ( 1-A ) and Levi ( 1-B ) were the best there will ever be!
You all r crazy I read where Marvin said when he first herd David sing he herd what his voice was lacking. If where talking about voices its no competition ruff is the greatest. Smokey Robinson & Gladys before David is a joke & a reminder that people don't know music. By the way David didn't sing cloud nine but thanks anyway.
He definitely had his share of personal problems. If you take a step back, listen to him and only compare him vocally then you can't deny he has the best voice ever!
4
Stevie Wonder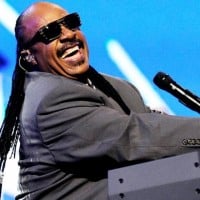 Stevland Hardaway Morris, known by his stage name Stevie Wonder, is an American musician, singer, songwriter, record producer, and multi-instrumentalist.
Stevie was so versatile. From high energy like Signed Sealed Delivered and Supersticious to low and smooth like Golden Lady, I Believe and Boogie on Reggae Woman, his voice range was better than any other major solo recording artist in history. He really should be number 1. MJ may have been more popular, but Stevie had way better vocal abilities.
Stevie has had more influence than any of these singers, and his voice is easily the most varied, controlled, and emotionally powerful, though Marvin Gaye comes in at a close number 2. Combine that with his songwriting mastery and you've got a veritable music god.
My vote for him on the list may be a bit influenced by his overall talents including musicianship and writing/composing. 2nd choice - Marvin Gaye for voice alone. Many great quality singers on this list who shouldn't be missed or considered "lesser" talents than the next
Stevie is a very influential and amazing singer that is a lot better than a lot of Motown singers because of his pitch perfect singing and voice quality. He should be regarded higher than the other artists.
5
Smokey Robinson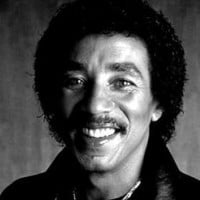 William "Smokey" Robinson, Jr. is an American singer-songwriter, record producer, and former record executive.
I returned from Vietnam during July of 67. My best friend in High School was living in L.A.and graduating from college. His Aunt owned a Bar in L.A.. Smokie was singing at the Bar and when he finished a set he came over and sat with my friend Bill and myself. He was a gentleman and he liked my friend Bill. Bill graduated from college, was drafted, and a KIA in Vietnam six months later.I always wanted to let Smokie know this. Whenever I hear the great Smokie Robinson sing I think of Bill Negrini.
Great singer and an amazing poet! Tracks of my Tears is his finest work but he has written many great songs which he's given away to other artists!
No other artist sounded like him, then or now. Also, wrote a ton of songs for others. He should be in the top 5.
He's the best he has his own way of singing. He don"t copy no one When Smokey sing you know just who you listing to. Just listing to voice he can do things other singer can't he's what u call a pure singer even at his age now.
6
Gladys Knight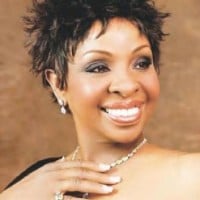 Gladys Maria Knight, known as the "Empress of Soul", is an American singer, songwriter, actress, businesswoman, humanitarian and author.
Berry Gordy should have given more attention to her! What a beautiful woman with a tremendous voice and passion for her talent!
After Aretha, Gladys stands alone. Every song she sang came from way down in a place, where unlike many could not only go, but stay!
I love Glady beautiful smile and fantastic voice.
If God needed a voice to represent the world it would be Gladys Knight
7
Levi Stubbs (The Four Tops)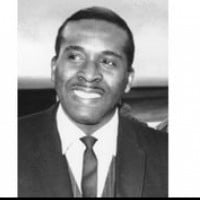 Levi Stubbs was an American baritone singer, best known as the lead vocalist of the R&B group the Four Tops, a band known for a variety of Motown hit records and other songs created in the 1960s and 1970s.
You haven't heard this great man sing till you've heard what the Tops are NOT famous for! His interpretations of Honey and Climb Every Mountain, to name two, unreleased tracks- Just A Little Love and Old Fashioned Man (all on YouTube) show how diverse, emotional and varied his voice was. No one does passion and emotion like Levi Stubbs, listen to Ask the Lonely, Baby I Need Your Loving, I'll Never Leave Again and I Believe In You and Me. But never wanting the limelight he was and always will be known as part of the Four Tops, if people listen to these 5 odd tracks before voting, Levi Stubbs should be top and deservedly so!
Whenever I hear his voice it put's a huge smile on my heart. His is the best voice that I have heard, because it is SO different to everyone else's. He was just fabulous, a superb singer of songs that were transformed into brilliant experiences. What wouldn't I give to have voice like his!
Levi Stubbs was one of the most intense male vocalist I've ever heard but I wouldn't say he was better than Sam Cooke. Cooke had a better singing tone and pitch but Stubbs definitely had the intensity of Cooke, Redding, Pickett and my personal favourite James brown.
Not the best voice of course, that'll be Marvin. But Levi was the most effective singer, the one who pushes the song past your brain and straight into your soul.
8
Eddie Kendricks (The Temptations)
Eddie sang solos, leads, duets, background, soul, show tunes, R&B, Tin Pan Alley, and Disco. He out sang Diana Ross on "I'm Gonna Make You Love Me" and "I'll Try Something New" and was he set the template for every falsetto singer who came after him. A Grammy Award winner, he was also inducted into the Rock and Roll Hall of Fame as a Temptation. Eddie was in a class by himself.
I preferred is type of singing to David Ruffin. Ruffin's clearly wanted to totally dominate every performance but Eddie was too effortless, slick and slippery for that cat! David's style now sounds OUT of date and Eddie's swagger is in sync with todays rnb sound. I'm sure even Pharell Williams would agree. Listen to one his solo songs "intimate friends". That cat purrs like some gangster pimp!
The greatest falsetto there was... The guy could sing like an angel and his smile would light up a room and was just as vital too the temps as ruffin... If ruffin is the greatest of all time A... Then this guy is greatest of all time B.
He should have stayed
9
Jackson 5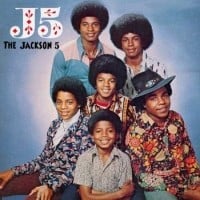 The Jackson 5, or Jackson Five, currently known as The Jacksons, are an American family music group. Formed in 1964, the founding members were elder brothers Jackie, Tito and Jermaine. Younger brothers Marlon and Michael would join after.
I love the Jackson 5 my favorite song of there's is I Want you Back. Why is Michael Jackson number one he was only in motown with the jackson 5 not by himself.
10
Diana Ross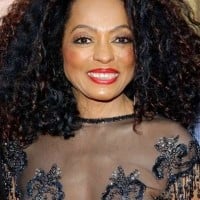 Diana Ernestine Earle Ross is an American singer, actress, and record producer. Born and raised in Detroit, Michigan, Ross rose to fame as the lead singer of the vocal group the Supremes.
I love Michael Jackson he's my favourite artist in thr world I'm a massive fan but I think Diana ross is special when it comes to Motown she's the queen of Motown for sure she may even be the greatest Motown artist she has many brilliant songs she is so talented and she is special really special.
Often underrated as a singer but the phrasing and unique soprano in the R&B platform is superb! Jazz, Motown and Pop that's some range!
Diana Ross is the image of a superstar. Her versatility and longevity and sheer number of hits have proved that.
Diana Ross is the whole package. She can sing any genre. Best Motown singer, best worldwide singer. A class act.
The Contenders
11
Boyz II Men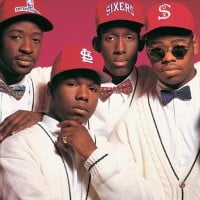 Boyz II Men is an American R&B vocal group, best known for emotional ballads and a cappella harmonies.
12
Sam Cooke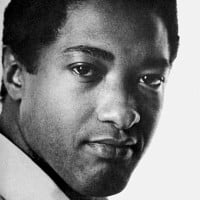 Samuel Cook, known professionally as Sam Cooke, was an American singer, songwriter, and entrepreneur. Influential as both a singer and composer, he is commonly known as the King of Soul for his distinctive vocals and importance within popular music.
He may have not known a lot about history, biology, science books or French, but did know how love was what made our world wonderful, and his singing was just as wonderful.
One of the all time best! How can he be so low? Definitely top five, he was one of the greatest singer/songwriters of all time!
Greatest singing voice of all time along with king cole!
Love Sam Cooke but he never was signed to Motown.
13
Al Green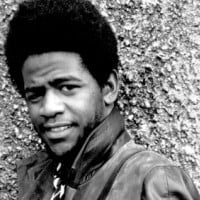 Albert Leornes Greene, often known as The Reverend Al Green, is an American singer, songwriter and record producer, best known for recording a series of soul hit singles in the early 1970s.
All of them are all time greats.
He is simply wonderful
14
Ben E. King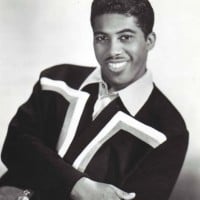 Benjamin Earl King, known as Ben E. King, was an American soul and R&B singer and record producer. He was perhaps best known as the singer and co-composer of "Stand by Me"—a US Top 10 hit
15 Shawn Stockman (Boyz II Men)
16 Edwin Starr
17 Jermaine Jackson
18
Tina Turner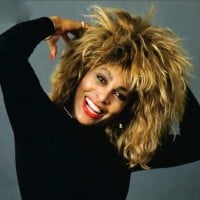 Tina Turner, née Anna Mae Bullock, was a singer, dancer, actress and author, whose career spanned more than half a century, earning her widespread recognition and numerous awards.
Tina was never a signed to Motown.
19
Ray Charles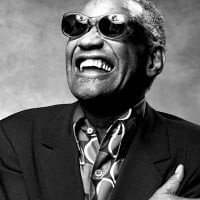 Ray Charles Robinson, professionally known as Ray Charles, was an American singer, songwriter, musician, and composer.
Actually I will just make my speech why should he be number 1? I got awnsers!
10. he is blind!
9. people say his back up singer do all the work, but he does not need them!
8. he is just a great singer!
7. he can play the piano! ( please say this one and number 10 together 7,000,000,897 times)
6. he can be loud but also soft.
5. hit the road jack! ( yup, that's a reason! )
4. when his backup singers sing, he goes in a perfect boy tune with them!
3.well...
2...
1... um... OH... 1 is georga on my mind!
Ray Charles is a genius. However, he never sang on the any Motown labels. He is known for his Atlantic recording.
He should be number 1 its 4 am I will make big speech later!
20
Martha Reeves
Love this group! They were the best!
21
Mary Wells
Best artist ever
22 Brenda Holloway
23 Wanda Rogers (The Marvelettes)
24
Paul Williams
Super underrated. One of the greatest voices of time. He could take your standard pop songs and turn them into soul masterpieces. The heart and soul of The Temptations. What a voice!
Paul Williams had a great voice,full of Soul and church on his day he was the best.
25
James Brown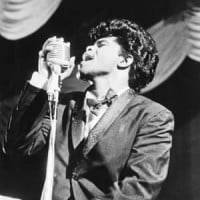 James Joseph Brown was an American singer, songwriter, dancer, musician, record producer and bandleader. A progenitor of funk music and a major figure of 20th century popular music and dance, he is often referred to as the "Godfather of Soul".
He is the king of motown!
He is amazing!
PSearch List