Greatest Music Producers of All Time
The Top Ten
1
Jeff Lynne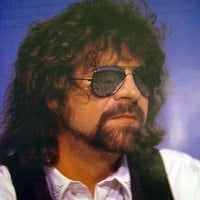 Jeff Lynne is an English rock musician who founded the Electric Light Orchestra and has performed with and produced other artists, including George Harrison.
What else could I say that hasn't already been said? The man is a genius, point blank. His production and songwriting on ELO records shows much innovation, brilliance, and a genuine love of music; you can hear the absolute passion put into every single record, even if a song or two here and there are spotty (the worst ELO song is still head and shoulders above most music from the time period). It is so refreshing to see he's recieved the accolades he deserves, and I think the delay in this is a result of his musical ideas and concepts being a bit too ahead of their time, and being too ambiguous to truly appease what could be considered the most opinionated and critical genres of music (classical and rock, respectively). We are now in a time where it has its place. Thank you Jeff Lynne, we will carry on your legacy.
The only people who don't vote for Jeff Lynne don't know Jeff Lynne. They know & love the songs, just might not know Jeff's involvement. Like Free Fallin' and several more Tom Petty hit songs. Slipping Away and several other Dave Edmunds songs. You Got it, and several other Roy Orbison songs. He resurrected George Harrisons career on Cloud 9, and almost made Bob Dylan sound human on the Wilburys. And when it came time to put the Beatles back together, it was George Martin who said to let Jeff Lynne work on Free As A Bird. He has made Del Shannon, The Everly Brothers, Joe Walsh and Bryan Adams sound great. And I haven't even mentioned how good he made himself sound in his wonderful Electric Light Orchestra. The real vote you should have is... who's in second behind Jeff Lynne.
2
Quincy Jones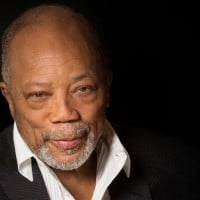 Quincy Delightt Jones, Jr. is an American record producer, conductor, arranger, composer, musician, television producer, film producer, instrumentalist, magazine founder, entertainment company executive, and humanitarian.
He surely stands out as the best! His longevity, mastery of music arrangements, the scope of musical genres and artist, and not forgetting film scores, gosh the man is a giant, pure genius! I love ever piece of musical work he ever touched, not to mention albums released under his name, with contribution from "who is who" of music!
In the REAL actual world, he is the greatest producer of all time. Nobody else has done it at is level in MULTIPLE genres. Check his resume Sinatra, Michael Jackson...
With out doubt the greatest, he's stats and resume is a who's of who's. Variety of genre and artist, plus the success of the tracks. At the end of the day he may not be your favourite producer but through out your life you would have enjoyed a tune he produce. enough said.( Drop the mike)
3
George Martin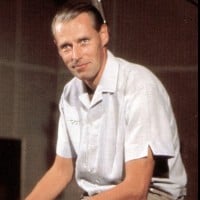 Sir George Henry Martin was an English record producer, arranger, composer, conductor, audio engineer, and musician
George Martin is, according to me as a musician, the greatest producer of all the times. He had an excellant ear for what to do with the Beatles material and he was a true genius. When Lennon had written "Being for the Benefit of Mr. Kite! " he wanted to get the feeling of a circus. Many producers would have given up, since Lennon demanded a lot, but George didn't and he succeded with his misson. Legendary. Nobody could have treated the Beatles material better.
Martin is the greatest producer of all time. Just take a listen to the Beatles' "white album" and "the Beatles number ones" collection album... I bet ul agree the guy was just too good
Well the name says it, without him, I bet you the Beatles would be another group who failed to succeed.
4
Dr. Dre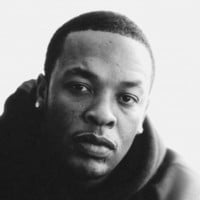 Andre Romelle Young (born February 18, 1965), known professionally as Dr. Dre, is an American rapper, record producer, and entrepreneur. He is the founder and CEO of Aftermath Entertainment and Beats Electronics, and previously co-founded, co-owned, and was the president of Death Row Records. Dr. Dre began his career as a member of the World Class Wreckin' Cru in 1985 and later found fame with the... read more
Dr. Dre is the greatest of all time, he has done so much for hip hop/rap music. In 1988 he made gangsta rap well known when he produced the NWA album "Straight outta Compton". Which made ice cube and eazy e famous. Then in 1992 in invented G-Funk on his classic album "The Chronic". At the same time he gives us snoop dogg! In 1995he leaves death row records to make his own record label "Aftermath records". In 1999 he gives us another classic album called "2001" and at the same time he gives us Eminem and produces his first album! In 2003 he gives us 50 Cent and produces his first album which made him famous like Eminem and snoop dogg. In 2005 he makes The Game famous by producing his first album as well. 2012 he gives us a new rapper called kendrick lamar who is very good! He will become as big as snoop dogg, Eminem, 50 cent and the game. He has also done a lot for Tupac and nas. It was his idea to make a Tupac hologram. Every track he produced becomes a hit! The creator of classic albums! I am looking forward to his next album "Detox".
5
Phil Spector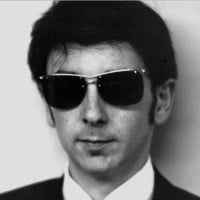 Harvey Phillip Spector (born Harvey Philip Spector; December 26, 1939 – January 16, 2021) was an American record producer and songwriter, best known for his innovative recording practices and entrepreneurship in the 1960s, followed decades later by his two trials and conviction for murder in the 2000s. Spector developed the Wall of Sound, a production style that is characterized for its diffusion... read more
Okay, the Wall Of Sound is about it. There's nothing else up his sleeve (apart from a gun maybe! ). But he produced some fantastic tracks and has a truly distinctive sound. His influence is huge.
Spector had / has a natural gift for hearing and combining sounds. His famous "Wall of Sound" is just one example of his innate musical ability.
Created the sound that allowed rock and roll to start and flourish. He created the bridge with some of the greatest music ever.
6
Nile Rodgers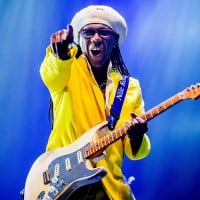 7
Yoshiki Hayashi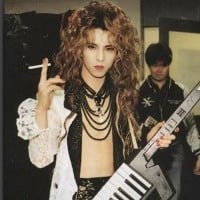 Yoshiki Hayashi is a Japanese musician, songwriter, composer and record producer. Better known by his stage name Yoshiki, he is best known as the leader and a co-founder of the heavy metal band X Japan, for which he is the drummer, pianist and main songwriter. The band achieved breakthrough success in the late 1980s, and besides being one of the first Japanese acts to achieve mainstream success while... read more
Media talk too much always western / america too overrated
This is Yoshiki, Asia legend!
Yoshiki is just awesome he is number 1 in so much things..
He is awesome I heard everyone loves him!
8
Trevor Horn
Come on, this is ridiculous. No.92? Trevor Horn has been producing and influencing other producers for coming up to 40 years now. There is even a compilation album consisting purely of his productions. The man is an innovator and a genius. Obviously a forgotten genius I fear.
Trevor is sooo amazing that He was the singer in The Buggles who was MTVs first video ever, "Video Kill the Radio Star". Yes, Seal, t.A.T.u, Pet Shop Boys, Tom Jones, Tori Amos, John Legend, all have benefit from Mr. Horn mastery, to me one of the great Music Producers of all time!
Surely way too low down at 74! Trevor horns company had so many hits and the first digital no1.
9
Rick Rubin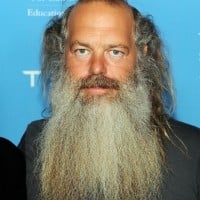 Frederick Jay "Rick" Rubin is an American record producer and former co-president of Columbia Records.
The producer to go to to make your band say honestly what it wants to say. the truth for each of his recordings is his trademark. That is how anything from Public Enemy to Neil Diamond, with a stop at MJ and Slayer, can all have their genius sound good.
The Master of rap and rock. He started with punk then moved on to rap. Not to mention he produced Johnny Cash's later albums the American Recordings. Today he works with Eminem and continues to make platinum albums
The best sound in a Slipknot's album... Subliminal verses, credits to him!... Also he produced the best album of Metallica since the Black album, Death Magnetic... Also Slayer.. Red hot chilli peppers... This guy is awesome
10
Brian Wilson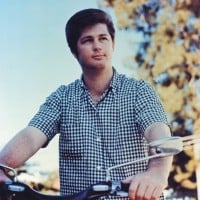 Brian Douglas Wilson is an American musician, singer, songwriter, and record producer best known for being the multi-tasking leader and co-founder of the Beach Boys.
For the greatest producer of the 20th century to be a cellar dweller while Rick Rubin is in 6th place is a black mark against democracy itself. Also evidence that many people must be fortunate enough to have never heard Rubin/Metallica's Death Magnetic. Brian perfected the wall of sound with hits like "Do You Wanna Dance" and "Wouldn't It Be Nice? ". Can you imagine if he just brick walled every track with a hard limiter and called it a day? Can you imagine if "I Get Around" had as much audible clipping as RHCP's "Parallel Universe"? And don't even get me started on Kanye West. The man's last LP was so bad he had to send out patch notes to fix it. Brian had produced four #1 hits (and written a fifth for Jan & Dean), and written a teenage symphony to god, including the consensus "greatest song of all time", "God Only Knows", all by the time he was 24. He doesn't have to refer to HIMSELF as a genius for people to believe it. For him not to make the top 10 is a true injustice, I presume informed by general ignorance and short memory.
The Contenders
11
David Foster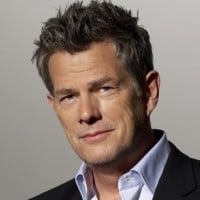 David Walter Foster is a Canadian musician, record producer, composer, songwriter, and arranger, who has won 16 Grammys.
David is a pure musical talent who doesn't have to chase fads to be successful. His compositions are classical yet stylish and innovative. Other producers have chased sounds he has popularized, but he stands a cut above the rest. His versatility when it comes to working in different genres is a testimony to his strong sonic foundation.
David Foster have produced countless HIT records that got PLATINUM. Numerous awards and hits later, he is still actively signing and producing new artistes from many countries. Dirty Loops are 1 of them. He and Quincy Jones, in my book, the best music producers of ALL TIME!
He should be closer to the number 1 position. Produced some of the best songs of all time. I completely agree with other comment. Most people don't realize how many all time hits he produced / composed
12
Brian Eno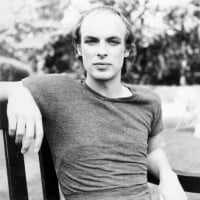 Brian Peter George St John le Baptiste de la Salle Eno, RDI is an English musician, composer, record producer, singer, writer, and visual artist.
The genius non-musician who understood that the studio is an instrument, and who used that understanding to encourage those bands and singers he's worked to open themselves to creating completely new soundscapes for themselves.
This man is a genius. His collaborations with David Bowie and Talking Heads puts him in the top 5, at least, and that's ignoring his pioneering solo work.
Music influencer. God of synth. Listen and be schooled in quality, (might I suggest the work he did with Byrne of the Talking Heads? )
13
Robert John Mutt Lange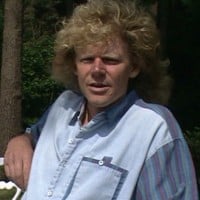 Mutt Lange is quite simply the best record producer EVER! Not only the Second highest selling album ever but top selling country album ever shows his ability to produce in all genres and do it better than anyone else.
AC/DC... Def Leppard... Shania... Need I say more?!? Although he is rather an idiot for cheating on the most beautiful woman in the world.
Add up the albums sold...
Back in Black still sounds amazing.
14
Timbaland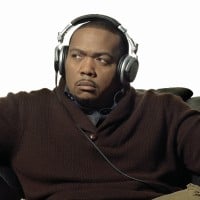 Timothy Zachery "Tim" Mosley, known professionally as Timbaland, is an American record producer, singer, songwriter, rapper and DJ.
Timbaland is the goat! He's redifined the sound of hip hop and r&b on more than 1 occasion. He's the people's producer and can cross over to other genres with sucess. What he has contributed to the music industry is incredible! He's work with aaliyah, missy, jay z and justin timbeRlake is unique and outstanding to say the least. So many producers today bite he's style and you can actually hear elements of he's creation in other productions today. He's an innovator. He's still making number one albums for jay z and Beyoncé and justin after more than 20 years deep in the game. Dr dre has even stated that only Timbaland can sit next to he's name. They respect each other's work. For me Timbaland is number 1. He's worked with so many artists and changed the sound of radio. He's ability to use he's own style but to incorporate it around the artist he is working with is astonishing. Timbaland king.
15
Kanye West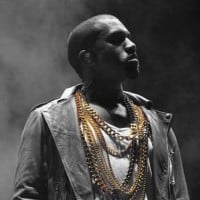 Ye (born Kanye Omari West; June 8, 1977) is an American rapper, songwriter, record producer and fashion designer. He is regarded as one of the most influential, as well as controversial, artists of the 21st century.

Born in Atlanta and raised in Chicago, West initially gained recognition as a producer for Roc-A-Fella Records in the early 2000s, producing singles for several artists and developing... read more
Why is he so low?! His creativity goes beyond most other producers. He is constantly changing musical trends, and sets the bar higher every time he releases a track. He is definitely underrated as a producer.
How the hell is he so low? His production is nuts! Insanely influential, creative, and talented. Music wouldn't be where it is at today if it wasn't for Kanye whether you like him or not.
How is Kanye #22, he's easily top 5. Regardless of his personality and ego you can't take away his talent and creativity. He is a major influence in music in this generation.
16
Berry Gordy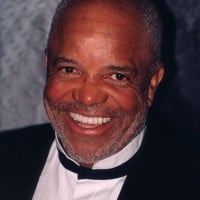 17
Martin Birch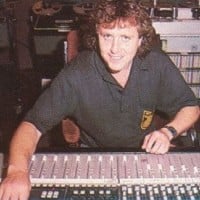 Probably the best overall bands someone ever worked with.
Why isn't this higher?
18 Ted Templeman
19
Bob Rock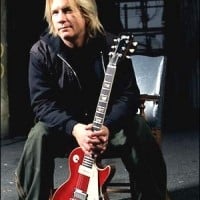 Robert Jens "Bob" Rock is a Canadian musician, sound engineer, and record producer best known for producing rock bands and music artists such as The Tragically Hip, Aerosmith, The Cult, Bon Jovi, Mötley Crüe, 311, Metallica, Our Lady Peace, Bryan Adams, The Offspring, Michael Bublé, Black Veil Brides ...read more.
Metallica, The Offspring, Motley Crue, Bon Jovi, The Cult and more! Why is this dude so low?
20
RedOne
The best producer in the world if he isn't the best of all time because he started from the bottom of the bottom, from Africa to LA isn't easy, it's a long way to the top...
One touch from this guy is enough to transform any song to a successful hit...
Hi have the least album of Michael Jackson.
Lady gaga is her job.
21
Max Martin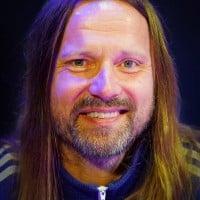 The best producer ever for me. He's behind the successful carrier of Britney Spears, Backstreet Boys, Katy perry, Justin Bieber, Pink, etc... He deserves to be number 1!
Probably the man with the largest number of hits! From stockholm, Sweden. The man behind producers like: RedOne, Dr' Luke, shellback, among many.
If being fundamentally influential for an era counts, Max Martin is for sure top 15!
22
Tony Visconti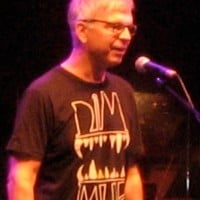 Brilliant. He is #1 in my books. The best of all time.
Love his productions!
23
Illenium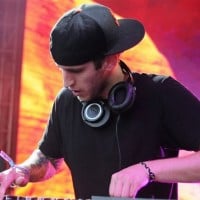 24
Steve Albini
What a dreadful list.
25
Flemming Rasmussen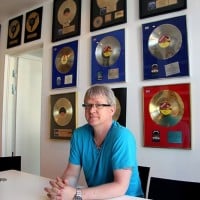 PSearch List