Most Powerful Lyricists
The Top Ten
1
Ville Valo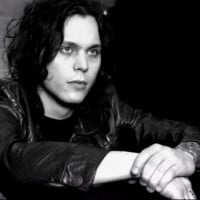 Ville Hermanni Valo is a Finnish singer-songwriter and multi-instrumentalist, best known as the lead vocalist and main songwriter of the Finnish gothic rock band HIM.
I like HIM because of his lyrics mainly. I appreciate when I find figurative lyrics, and Valo's ones takes me to other places, just like the good writers do in literature. And I must admit, I study literature and sometimes I've thought about analyzing one of his songs in a class. Unfortunately, not all my classmates speak English and even I can translate them, I consider touching them can avoid part of the magic they have. The best undoubtedly, not for all minds, that's part of the magic too.
Definitely number 1, no competition... His lyrics are so deep and healing for all of us who yearn for true love, and who still believe in it in spite of many disappointments, he gives me comfort and hope... When I listen to his words I'm in my on little world where I'm safe and sound... It's nice to know that someone like him exist in this cruel world, I just hope that someone like him waits for each and every of us... The number one peerless )
Ville's deep and sorrowful voice in Gone with the Sin causes me to cry every time. And when he hits his falsetto notes in Funeral of Hearts he just makes me want to dance. His lyrics are like poetry. And only some musicians can write about heartache and pain and really capture the attention of millions. And how in the latest album it was still Ville but happier. He's just the perfect musician.
"Love's the devil counting teardrops in the rain" ("Love the Hardest Way")
"This emptiness I've made my home
Embracing memories of dreams long gone
One last caress from the corpse of love
Is all I want, underneath the cyanide sun.
We've sailed the seas of grief on a raft built with our tears
Looking for a way to disappear for a moment from our deepest fears.
I'll be drowning you in this river of gloom
Forever in my heart, oh, my love"
Ville Valo is poet, musically as well as lyrically. Not to mention vocally :)
HIM are such an amazing band! I'm really looking forward to hearing some news about their newest album.
2
Serj Tankian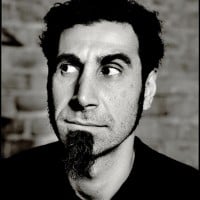 Serj Tankian is a Lebanese-born Armenian-American singer-songwriter, composer, multi-instrumentalist, record producer, poet, and political activist. He's best known for being the lead singer of the Armenian/American rock band System of a Down. After System of a Down's hiatus in 2006 he began to release solo material. Some of his solo songs include: The Sky is Over, Lie Lie Lie, Harakiri, Baby, Empty Walls, and more. His solo albums and EPS include: Elect The Dead (2007), Imperfect Harmonise (2010), Harakiri (2012), Jazz-iz Christ (2013), Fuktronic (2020), and Elasticity (2021) on top of that he has gone on to perform soundtracks for films in recent years.
Serj is not just a songwriter he is a messenger and protestor of the us not recognizing armenian genocide through his lyrics
3
Michael Jackson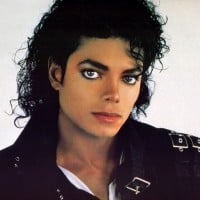 Michael Jackson (Michael Joseph Jackson; August 29, 1958 – June 25, 2009) was an American singer, dancer, and songwriter. He passed away from cardiac arrest caused by a propofol and benzodiazepine overdose on June 25, 2009. He donated (at least) a remarkable 500,000,000 dollars to charity. Michael is also known as The King of Pop (a title given to him by Elizabeth Taylor) or under the initials MJ. Dubbed the King of Pop, he is regarded as one of the most significant cultural figures of the 20th century. ...read more.
Michaels lyrics held powerful messages to the listeners. He was trying to teach his fans and change the world. He made a powerful impact on the world and saved the lives of children with his contributions with his lyrics and the money he donated from writing his powerful lyrics.
He always put something more his songs than the rest. That's maybe why he was (and will be) one of the best singers in the history of music, if not the best. He actually wrote his own songs, so a little part of his magnificence and power we saw in his dancig is in his lyrics too.
They don't really care about us makes me think a lot. I use to get bullied real bad, then I started listening to this song and the lyrics got stuck in my head. And, it was because of this song that I don't get so depressed about is anymore. Thank you mike.. xoxo
Hi music always has a powerful message behind it. Which always made sence and he was very pationate about the way sang it. He could sing the same song a hundred times and it would still sound as good as when he first sang it... love himmm... xoxo MJ
4
Ann Wilson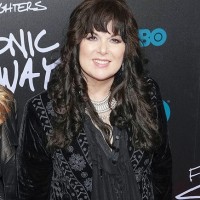 Ann Dustin Wilson (born June 19, 1950) is an American musician, best known as the lead singer and songwriter of the hard rock band Heart. Ann is in the Rock Hall of Fame with Heart, and is listed as one of the best metal singers of all time by Hit Parader. She is widely viewed as one of, if not the greatest female hard rock singer of all time.
5
Yoshiki Hayashi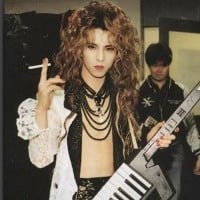 Yoshiki Hayashi is a Japanese musician, songwriter, composer and record producer. Better known by his stage name Yoshiki, he is best known as the leader and a co-founder of the heavy metal band X Japan, for which he is the drummer, pianist and main songwriter. The band achieved breakthrough success in the late 1980s, and besides being one of the first Japanese acts to achieve mainstream success while on an independent label, Extasy Records which he founded, the group is widely credited as one of the pioneers of the visual kei movement. Though the band disbanded in 1997, they reunited in 2007 after ten years. In 2000 and 2007, Yoshiki formed his solo musical project Violet UK and the Japanese ...read more.
His lyrics are powerful, beautiful, poetic, and even cryptic. Art of Life is one of his masterpiece
The lyrics of Amethyst are just so beautiful. And "whith out you" I think it's so soulful.
6
Jerry Cantrell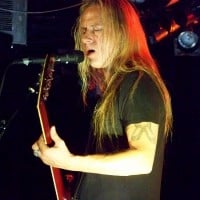 Jerry Fulton Cantrell Jr. is an American musician, singer-songwriter and guitarist best known as the founder, lead guitarist, co-lead vocalist and main songwriter of the rock band Alice in Chains.
7
Layne Staley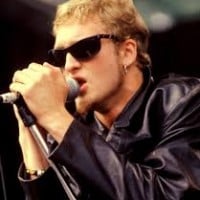 Layne Thomas Staley was an American musician who served as the lead singer and co-songwriter of the rock band Alice in Chains, which he founded with guitarist Jerry Cantrell in Seattle, Washington in 1987. Alice in Chains rose to international fame as part of the grunge movement of the early 1990s. In 2002, Staley was found dead in his home of a drug overdose.
Powerful should have been Layne's middle name. He sang with such passion and his talent isn't matched by a lot on this list.
Pure and honest lyrics with the most powerful and beautiful voice to back them up.
This list kinda sucks. Where are Nick Drake, or Elliot Smith?
8
Billie Joe Armstrong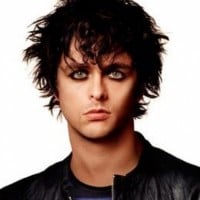 Billie Joe Armstrong is an American musician, singer, songwriter, and actor who is best known as the lead vocalist, primary songwriter, and guitarist of the punk rock band Green Day, which he co-founded with Mike Dirnt. He's also in side-project groups such as The Network, Foxboro HotTubs, Pinhead Gunpowder, ...read more.
He has an uncanny ability to write excellent lyrics about any topic; be it the death of his father, teenage boredom, love, mental illness, politics... His lyrics can be silly, they can be poetic, they can be profound- and they are all extremely clever.
You can pick up any Green Day song and read the lyrics..
He does not write any romantic songs, or songs which have stories(usually considered as good lyric songs), but his songs are such that they force one to think about one self.
They change your innerself, the songs are for mankinds benefit.
Best lyricist from band Green Day, he's the founder and the lead vocalist of the band. His lyrics are as powerful and meaningful as Jesus of Suburbia but his sound are better.
9
Maynard James Keenan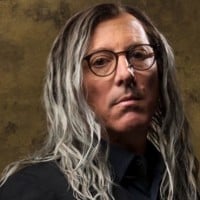 Maynard James Keenan, often referred to by his initials MJK, is an American musician, record producer, winemaker, and actor, best known as the vocalist for Grammy Award-winning progressive metal band Tool. He also is the singer of A Perfect Circle and Puscifer bands that vary in style.
10
Zack de la Rocha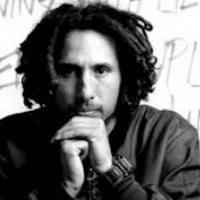 Zacharias Manuel "Zack" de la Rocha (born January 12, 1970) is an American musician, poet, rapper, and activist best known as the vocalist and lyricist of rap metal band Rage Against the Machine from 1991–2000, and after the band's reunion in 2007 until their last show in 2011. He left Rage Against ...read more.
The Contenders
11
Roger Waters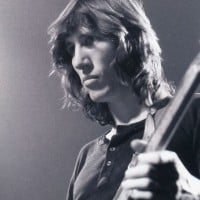 George Roger Waters is an English singer, songwriter, multi-instrumentalist, and composer. He is mostly known for being the secondary lead vocalist and bassist of Pink Floyd.
Roger Waters is 23th?
Come on.Just listen to The wall,The Dark Side of the Moon and Wish You Were Here.
Every Song in his albums has a story. His songs is about War,Society,Modern Life and so many other fields.
He is the Most Powerful Lyricist.
12
Tuomas Holopainen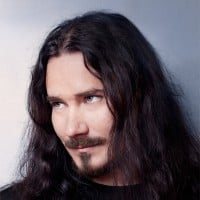 Tuomas Lauri Johannes Holopainen (born 25 December 1976) is a Finnish songwriter, multi-instrumentalist musician (but mainly keyboardist) and record producer, best known as the founder, leader, keyboardist and songwriter of symphonic metal band Nightwish. He also studied jazz and classical styles.
13
Kurt Cobain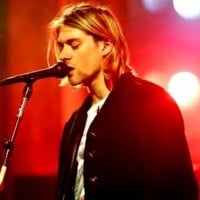 Kurt Cobain was born February 20, 1967, in Aberdeen, Washington. In 1987, he started the grunge band Nirvana, which became one of the most successful bands ever. He was a talented yet troubled grunge performer. Kurt Cobain became a rock legend in the 1990s with his band. He committed suicide at his ...read more.
Kurt is a God... He was a depressed soul who didn't care about the world... His lyrics remain morbid and will always be a mystery... She'll come back with fire... And burn all the liars.. Leave a blanket of ash on the ground...
All hail.. Kurt Cobain..
14
James Hetfield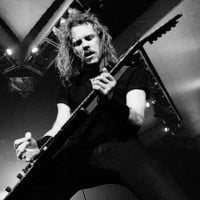 James Alan Hetfield was born on August 3, 1963. He is an American musician, singer and songwriter known for being the co-founder, lead vocalist, rhythm guitarist and main songwriter for the American heavy metal band Metallica.
Have you heard Fade to Black!? Once you hear that, you'll understand why he's the best... Not to mention countless other songs like Ride the Lightning, Creeping Death, Sad But True, One,... And Justice for All, etc.
This man wrote amazing lyrics like One, Sanitarium, Master of Puppets, etc.
YES, james deserves a place in the top 10, at least in front of mercury, his lyrics are perfect for the guitar and the bass and the drum, which makes him a ledgend of rock
15
Freddie Mercury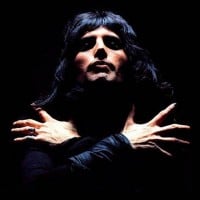 Freddie Mercury (born Farrokh Bulsara, 5th September 1946 - 24th November 1991) was a Zanzibari-born British singer of Indian descent, songwriter and record producer, known as the lead vocalist and songwriter of the British rock band Queen. He also became known for his flamboyant stage persona and four-octave vocal range. Before he became a singer he has been in 3 other bands (Ibex, Sour Milk Sea, and The Hectics). He died on November 24, 1991 from bronchopneumonia as a result from HIV/AIDS
Okay... I don't know about you guys but Freddie had THE BEST lyrics you could find. Sure, some songs didn't exactly make any sense but if you looked deeper into it, you'd find much poetry and figured that Freddie was a damn genius.
No, no. He made the most meaningful songs ever, guy with the other comment. But listen: I have found the meaning of Seven Seas of Rhye!
It was a fantasy land Freddie used to dream of as a kid.
Singularly meaningless, psychedelic non-sequiturs.
16
Sharon den Adel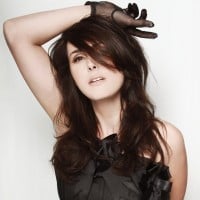 Sharon den Adel, Dutch singer and the vocalist of symphonic rock band Within Temptation. ...read more.
17
Dave Mustaine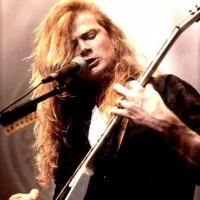 David Scott "Dave" Mustaine (born September 13, 1961) is an American musician, singer, songwriter, actor and author. Mustaine is best known as a pioneer in Thrash Metal, being the former lead guitarist of Metallica before his dismissal in 1983, leading to finding and becoming the front man of his own ...read more.
18
Peter Lennodo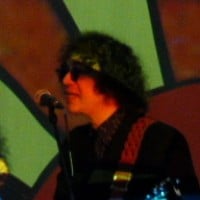 Peter Lennodo is a British musician. He is also a composer, songwriter and multi-instrumentalist. He is best known as the vocalist, lead guitarist and main songwriter of the rock band The Arcana.
19
Amy Lee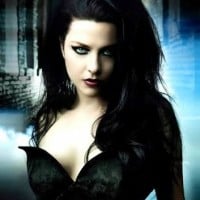 Amy Lynn Hartzler, known professionally as Amy Lee, is an American singer-songwriter, classically trained pianist and composer. She is also the lead singer to the Arkansas band Evanescence.
20
Matt Bellamy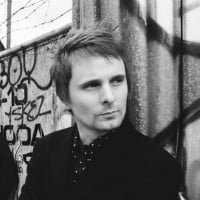 Matthew James "Matt" Bellamy is an English musician, singer, songwriter, multi-instrumentalist, and composer. He is most famous for being the main vocalist in alternative rock band "Muse".
He can touch my soul with a single song, he is very creative, poetic, haunting, and apocalyptic :P
I just say "Bliss"
21 Jarvis Cocker
22
Chris Cornell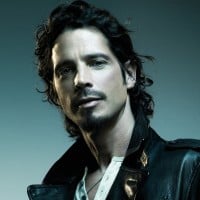 Christopher John "Chris" Cornell was an American rock musician and singer-songwriter, best known as the lead vocalist, primary songwriter and rhythm guitarist for Seattle rock band Soundgarden and as former lead vocalist and songwriter for the supergroup Audioslave. His vocal range was C2 to A5, while ...read more.
23
Jon Bon Jovi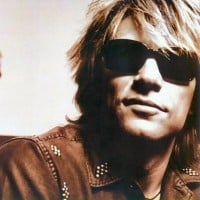 John Francis Bongiovi, Jr., better known by his stage name Jon Bon Jovi, is an American singer-songwriter, record producer, philanthropist, and actor, best known as the founder and frontman of the hair band Bon Jovi from, which was founded by Jon and his pianist, David Bryan, in 1983. He is famous for his band's hit songs "Livin' on a Prayer," "You Give Love a Bad Name," and "Wanted Dead or Alive" which were all released in 1986, on the album Slippery When Wet. Jon was born in Perth Amboy, New Jersey on March 2, 1962.
You can listen to Bon Jovi when you are happy and when you are down!
They have a song to every feeling in your life
24
Chester Bennington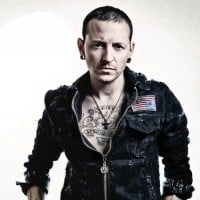 Chester Charles Bennington (March 20th, 1976 - July 20th, 2017) was an American musician, singer, songwriter and actor, best known for being the lead singer of Linkin Park. Before he was known for Linkin Park, Bennington was the lead singer of post-grunge act Grey Daze who was heavily inspired by Stone Temple Pilots they released two albums with Chester before his death. Wake Me and No Sun Today, a third album called Amends would be released in 2020 consisting of voice samples from Bennington. After Grey Daze dissolved, Bennington would join Linkin Parkin in 1999 formerly called Hybrid Theory, replacing former vocalist Mark Wakefield, who would go on to become Taproot's producer. Even with Bennington's ...read more.
His lyrics pierce the heart and touch the soul! No that's call lyrics writing!
The meanings of his songs are unbearably amazing and really touch your soul cz they're about Chester's past. LP 4ever.
25
Chelsea Wolfe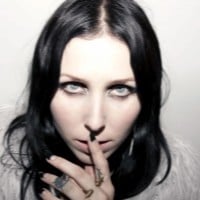 PSearch List