Top 10 Interesting Facts About Deep Purple
Deep Purple are an epic band, formed in 1968 - they were pioneers and innovators in metal and hard rock.

Also, they were more influential than many people think. For me, they are the most underrated rock/metal band of all time. They deserve more attention and especially - credits.

The Top Ten

1 Ian Gillan was the first Jesus Christ in the rock opera 'Jesus Christ Superstar' by Andrew Lloyd Webber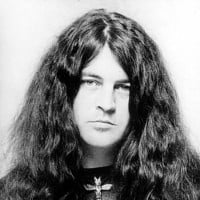 Ian Gillan was the first singer hired for the role of Jesus Christ (1970). Gillan was handpicked by the authors Andrew Lloyd Webber and Tim Rice.
Following the album's success, film director Norman Jewison decided to make a movie and Jewison wanted Ian Gillan to reprise the role for the film. But Gillan turned down the offer because in 1971-1972 Deep Purple had busy concert schedule and Gillan chose rock and metal.
2
Roger Glover, bassist, became Judas Priest producer in 1977 (Sin After Sin album)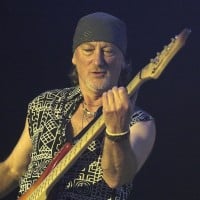 ... and Judas Priest released some pretty heavy and entirely metal songs (Dissident Aggressor). This was the album that had more metal and less blues elements - a nice transition to Staned Class (1978).
Judging by the interviews I've read, the truth is, in the mid-70s not many believed in Judas Priest and even less wanted to invest money and support them. Judas Priest didn't even have enough gigs. A talented band was about to disappear from the map.
3
The first album Bruce Dickinson ever bought was Deep Purple's "In Rock"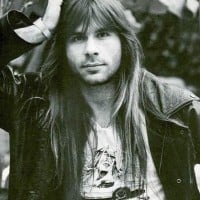 Iron Maiden singer got interested in harder&heavier music after hearing Deep Purple's "Child in Time" being played in another student's room. As a result, the first album he ever bought was Deep Purple's "In Rock".
4
Deep Purple hold a record on The Guinness Book of World Records for "globe's loudest band" - for a concert in 1972 in London when they reached 117 dB
This is pretty loud for the early 70s.
5
Ian Gillan did lead vocals on a Black Sabbath album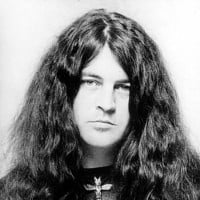 6
Glenn Hughes, bassist and backing vocalist also did lead vocals for Black Sabbath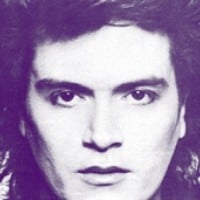 Album - Seventh Star, 1986.
Yes, as you can see, Deep Purple seriously supported Black Sabbath and Judas Priest!
7
The song 'Hard Lovin' Man' was the first speed metal song (1970)
And not only the first speed metal song - to a huge extent this was the template for the majority of the metal songs because on the whole metal music became a fast genre - I mean, Iron Maiden and Judas Priest aren't considered speed metal but their songs are very fast. Hard Lovin' Man is based on gallops which were popularised by Iron Maiden.
8 In 1969 Deep Purple released an album with the Royal Philharmonic Orchestra (Concerto for Group and Orchestra). Metallica did that 30 years later (S&M album).
9
Little Lars Ulrich, with his father, saw Deep Purple live in Denmark in the early 70s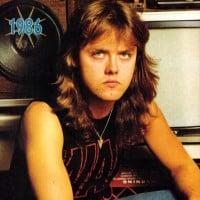 I guess he talks about the famous show in Copenhagen in 1972, when Lars was only 8-9 years old (because Lars was born in December 1963).
Lars said this show blew his mind because music was fast, loud and different. For him the most impressive part was the double bass drumming on the song Fireball.
10
Ian Gillan was the first metal screamer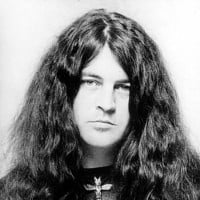 Mostly for the screams in "Child in Time" - the song that made Bruce Dickinson buy his first album.
But the screams on Bloodsucker are also great as well as the systematic screams on 'Hard Lovin' Man' (all from the same album - In Rock, 1970).
The Contenders
11 The song 'Pictures of Home' has 5 solos (on each instrument of the band), which was unusual in 1972
12 Many people think that the organ solo on Highway Star is a guitar solo. No, the song has 2 solos on different instruments - a guitar solo and an organ solo.
13 As of 2017, they have 20 studio albums
14 In the year of their formation they released 2 albums
15
They were a progressive rock band in the 60s
Check out "April" - an epic and beautiful prog song, so ahead of its time.
16
The song 'Smoke On the Water' has a unique cover version played by musicians of Deep Purple, Iron Maiden, Black Sabbath, Queen, Pink Floyd, Yes, Rush
Kerrang called it "the greatest array of hard rock talent ever assembled".
These people recorded it in 1989 to raise funds for people affected by the Armenian earthquake.
Guitars - David Gilmour, Brian May, Tony Iommi, Ritchie Blackmore, Alex Lifeson, Chris Squire
Vox - Ian Gillan, Bruce Dickinson, Paul Rogers, Bryan Adams
Keyboards - Keith Emerson, Geoff Downes
Drums - Roger Taylor
(this cover is on YouTube. It's amazig to hear 6 great guitarists playing the iconic riff).
17
The masterpiece 'Highway Star' was written in 1971 on a tour bus going to Portsmouth for their next show; it was refined and performed live several hours later
They didn't even have a studio version and many rehearsals. Also, now I see why the lyrics are about highways and cars.
It was written in 1971 but released in 1972 on the album Machine Head.
I also made a list with more details - Top 10 Things About the Song 'Highway Star' by Deep Purple
18 There weren't many rock songs with bass solos circa 1972 but Roger Glover played an interesting one on 'Pictures of Home'
19 Both solos to 'Highway Star' are based on Bach-like chord sequences
20 Smoke on the water has a unique backstory. They were staying at a hotel when they were on tour, and they watched a building burn from across the lake. If you listen to the song, ¨Those bastards burned the building down.¨
BAdd New Item