Top Ten Painfully Honest Descriptions of Great German Rappers
The Top Ten
1
Kollegah: a former milksob and wannabe pimp trying to sound thug because he now has muscles and a beard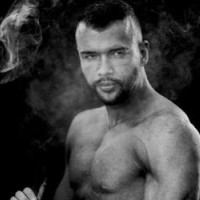 Felix Antoine Blume, better known by his stage name Kollegah, is a German rapper of Canadian descent born on August 3rd, 1984. He is widely credited to have established multisyllabic rhyming and doubletime rapping in German hip hop.

In the 2000s, Kollegah released a number of albums and mixtapes, all of which were immediately praised by critics and hip hop fans alike. Even though most of these albums are considered modern day classics retrospectively, they weren't commercially successful. ...read more.
Background: Kollegah is one of Germany's most acclaimed rappers (multisyllabic rhyming, doubletime skills, the most clever word play on earth, advanced German,...) who often portrays the stage persona of a pimp. On the picture above you can see that now he looks pretty cool and credible... but in the 2000s, that was not the case. He looked like a little white rich boy who desperately wanted to be thug (check the cover artwork for "Boss der Bosse"). Luckily, his rapping was so great that nobody paid attention to his looks and he was instantly praised and taken seriously.
2
SpongeBozz: a dude in a Spongebob suit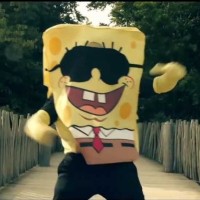 Dimitri Chpakov, better known by his stage names SpongeBozz and Sun Diego, is a German rapper of Russian descent born on March 17th, 1989.

Before becoming SpongeBozz, Chpakov was known under the pseudonym Sun Diego. He was a collaborator and friend of Kollegah, as well as a part of the rap crew Moneyrain. Even though many critics complimented Chpakov's doubletime rapping and rhymes, he was frequently panned for his sung choruses, his use of autotune and his feminine attitude despite his thug inspired lyrics. He was widely regarded a wack MC at that moment, and suddenly vanished from the German rap scene when his friendship with Kollegah ended in 2012. ...read more.
Background: The man behind SpongeBozz is Sun Diego, a rapper who didn't have a good reputation and was not considered good. While his rapping itself was complemented, he was panned for his sung choruses, use of autotune and feminine attitude, and was often made fun of. After the negative reception, he created a secret identity: SpongeBozz (wearing a modified Spongebob suit). He improved very very very much, took part in the very popular battle rap tournament JuliensBlogBattle, won the competition and became one of Germany's most famous rappers of the 2010s and the archenemy of Kollegah - still as SpongeBozz. In 2017, he revealed to be Sun Diego.
3
Bushido: a middle-aged man who wants to still be as fresh and cool as he was ten years ago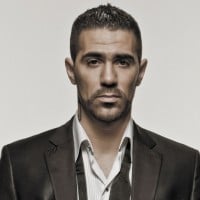 Anis Mohammed Yousef Ferchichi, better known by his stage name Bushido, is a German rapper and music producer of Tunisian descent born on September 28, 1978 in Bonn, though usually being associated with Berlin where he lives. ...read more.
Background: Bushido brought German rap on the mainstream map in the early 2000s. A young man with migration background who rapped tales about the dark life in the ghetto. That was what many people wanted to hear back then. Before him, German rap was mainly pop rap and not remotely as successful.
While modern German rap owes everything to Bushido, he is also a product of his time. This guy is a multi-millionaire rapping about the hood, but with more polished production, better German skills and less surprises. He still is extremely relevant, but he has to face that in the meantime, there are other rappers like Kollegah with not only much better lyrical skills but also more originality.
4
Shindy: a guy who sounds as if he was asleep without the beats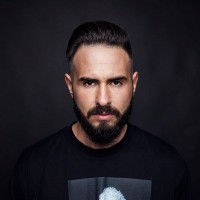 Michael Schindler, better known by his stage name Shindy, is a German rapper and music producer of Greek descent, born on November 7, 1988 in Bietigheim-Bissingen.

He established himself in the German hip hop scene as a featured artist on Kay One's and Bushido's albums and was at some points rumored to be their ghostwriter, though right now being in a feud with the first one. He had his national breakthrough as a solo artist with the controversial viral music video "Stress ohne Grund" in 2013. Having released an album each year since then, as of 2016 each of them topped the charts immediately. ...read more.
Background: Shindy's laid back style is a nice and refreshing alternative from the dark thug rap that makes the majority of Germany's rap scene. Obviously many people thought so, after all, he's famous and since his debut each of his albums topped the charts. I am a fan myself. But seriously, he would never win any rap competition, because if he wasn't backed by cool, fun beats setting the laid back mood... his unusually slow flow and delivery would sound pretty drowzy.
5
Entetainment: a dude with a duck mask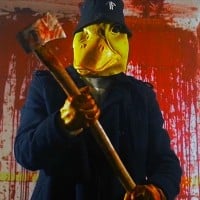 Background: extremely atmospheric horrorcore rapper who won the online battlerap tournament JuliensBlogBattle. Also, he wears a duck mask.
That photo wow.
6
Hollywood Hank: a juggalo who has luck than Germany likes ICP and lacked a similar artist rapping in German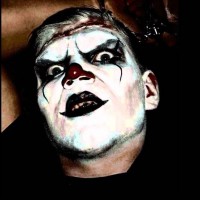 Background: A German horrorcore rapper with clown makeup and generally a similar style, even though he's more like Twiztid. ICP's reception in Germany couldn't be much better, and Hollywood Hank obviously has a similar taste.
7
Kool Savas: a guy who owns the majority of his more recent praise to nostalgia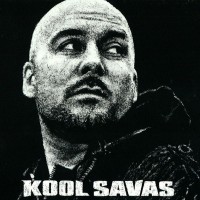 Savaş Yurderi, better known by his stage name Kool Savas, is a German rapper of Turkish descent born on February 10, 1975.

Beginning his rap career in the late 90s, his commercial success and nationwide recognition increased with the release of his debut album "Der beste Tag meines Lebens" in 2002, which is considered a cult classic among German hip hop fans. Among Bushido and Sido, he was one of the first rappers who brought German hip hop music to mainstream attention and is considered a leading figure of the first generation of German hip hop artists. ...read more.
Before Bushido made German hip hop mainstream with his gangsta rap, Kool Savas's mix of underground and pop rap was much praised and he was considered one of the greatest rappers internationally by German critics (Laut.de even said he is better than 2Pac and Jay-Z in one review). His flow, the attitude, the feel of it - it was new, and German hip hop was still young and inexperienced when he came along with something so professional, fun and rap-ish.
He surely was highly influential and paved the way for rap artists since then. But almost 2 centuries have passed since then and German rap has brought us way more exciting and lyrically more complex rappers. Rappers with immense word play, insane doubletime flows, multisyllabic rhymes and more charisma.
Kool Savas can't keep up with that if you look at it honestly. But nostalgia will always get him praise for all of his albums, and many still consider him the "King of Rap". I guess they love he still is oldschool and sounds just ...more
8
Sido: a guy desperately wanting to be both an outrageous rapper and a conscious intelligent pop star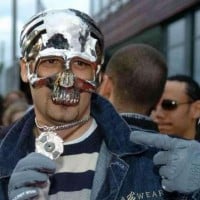 Paul Hartmut Würdig, better known by his stage name Sido, is a German rapper born on November 30, 1980 in former East Berlin. ...read more.
Background: Sido is the other guy next to Bushido who made German rap mainstream. Like Eminem's alter ego Slim Shady, he was outrageous, crass, crude and the nightmare of every parent, but still humorous. Then, as he got more and more famous, he broke out of this role more and more often, put down his trademark skull mask, and began rapping about more serious topics - and was successful. Then he completely abandoned his old style, collaborated with pop artists, his music became soft, charming and intelligent - until 2016. He figured that he might have lost a lot of his former fans in the hip hop crowd who once called him revolutionary. So he put on his mask and was crass again - but also continued to rap intelligent, probably not wanting to lose any of those two fanbases.
9
Marteria / Marsimoto: a guy who gets more praise for songs about drugs rapped with chipmunk vocals than for his regular conscious indie rap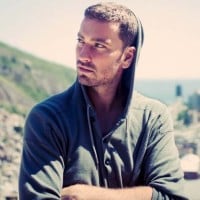 Marten Laciny is a German rapper born on December 4th, 1982. He is known under the stage names Marteria and Marsimoto, which he uses for different subgenres of hip hop. ...read more.
Background: As Marteria, his main project, he is an indie rapper and conscious rapper, soft and poppy, who gets mainstream attention with his lyricism and his laid back attitude. He has had hit singles every radio listener knows.
As Marsimoto, his side project, he pitches his voice chipmunk style, raps surrealy and wild, has weird and experimental electronic beats and openly consumes cannabis (probably while recording).
While Marteria has solid reviews, Marsimoto is considered a mastermind by critics.
10
Cro: probably a furry in closet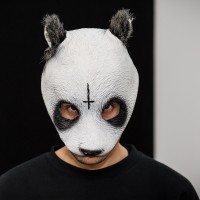 Background: a very popular pop rapper and singer, more pop than hip hop but still with enough rapping to call him a rapper, who happens to wear a panda mask. My mother asked me if he was a furry, but I doubt he is.
BAdd New Item