Male Singers With the Best Vocal Range
The Top Ten
1
Dimash Kudaibergen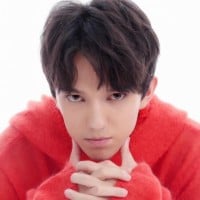 Dinmukhamed Kanatuly Kudaibergenov, commonly known as Dimash Kudaibergen (born May 24th, 1994) is a Kazakh singer, songwriter and multi-instrumentalist. Dimash is best known as a contestant of Chinese talent show "Singer 2017" where he was declared a runner-up. He is also known for possessing a wide vocal range, measuring up to 5 octaves.
The best vocal range for sure! His range is six octaves. It's crazy!
Was surprised to see him recognized here. Usually these lists just focus on the most influential/popular western celebrity singers than on actual vocal talent and singing prowess.
This talented young singer is able to access with ease all of his 6 octave range, his transitions are seamless and all areas of his vocal range are strong, controlled and full of emotion. Yes he has a huge range but more than that he knows how to use it to make a beautiful experience for his audience.
Dimash's has increased to over 6 octaves. What a fabulous voices. He is quite popular, except in the US, but Americans are discovering his incredible talent through diligent music reactors of all genres. Their time and energy expended for Dimash is sincerely appreciated. Folks who put Dimash down have not taken the time to listen. They are simply trollers. Dimash is also a humble, grateful and incredible man who loves his country (Kazakhstan), his family and friends, and his Dears (fans).
2
Mike Patton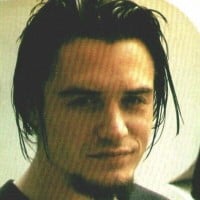 Michael Allan "Mike" Patton is an American singer-songwriter, multi-instrumentalist, film composer, producer, and actor, best known as the lead singer of the alternative metal band Faith No More.
I just checked the out the boy on no. 1 with the ridiculous K-pop teen pic. Was about to bash him, but he's legit. 6 1/2 octaves of singable range and surprisingly not Kpop (at all)

Buuut not Mike. I choose the millions of bands and projects heavy music version. The original "6 octave man"
Actually there is not best vocal range. Cause its objective. But this list looks more accurate than most other vocal range related lists. glad to see Mike Patton is on top.
Patton has the highest range in music, with 6 octaves. This guy is a perfect example of hard work paying off.
Ooh coming second to what I assume is the radio friendly 6 octave option.
3
Corey Taylor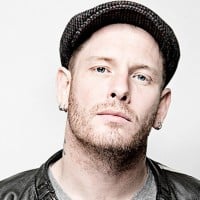 Corey Todd Taylor was born in December 8, 1973. He is an American musician, author, and actor best known as the lead singer and lyricist of the Nu-metal band Slipknot and hard rock/alternative metal band Stone Sour.
Known for having the 2nd highest range in music, with a whopping 5 & 1/2 octaves, Corey also has a lot of control over his vocals, being able to go from screaming to singing and back again in the snap of a finger.
He is awesome
He is my daddy.
4
Axl Rose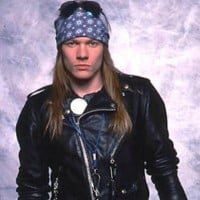 William Bruce Rose Jr., better known as 'Axl Rose', is an American singer born on February 6, 1962, in Lafayette, Indiana. He Is the founder and lead singer of the hard rock band Guns N' Roses. He is a celebrated but controversial figure in the world of rock.
Even if you hate him, you can't deny his powerful vocals. 5 octaves is a rarity, and even if it's not exactly clean, Rose pulls this off as if it was effortless.
Simply best by his versatile + intonation/manner vocals.
5
David Lee Roth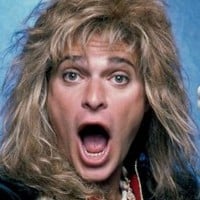 David Lee Roth is an American rock vocalist, songwriter, actor, author, and former radio personality.
From talking in a low baritone to double octave screams, nobody had the nuances and range like early DLR...listen to Somebody Get Me a Doctor...or Unchained...Best Frontman EVER.
6
Kyo
Kyo is a Japanese musician, singer, lyricist and poet. He is best known as the vocalist of the metal band Dir en grey. He has been with the band since its inception in 1997 and was formerly in La:Sadie's.
He can also make the most horrifying screams, too...
He is inhuman. He is the Japanese mike Patton.
From high pitched screams to gut wrenching growls, kyo can do it all. not to mention he has a beautiful and unique singing voice, and can switch between these different vocal styles with ease.
7
David Phelps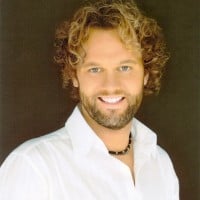 David Norris Phelps is an American Christian music vocalist, songwriter and vocal arranger, who is best known for singing tenor in the Gaither Vocal Band.
David Phelps is the greatest male singer I have ever heard in my life. I have seen him perform live 4 times, and every time he opens his mouth it is completely flawless and effortless. He may not have as wide of a range as someone like Dimash Kudaibergen, but unlike Dimash, David excels in every aspect and part of his voice, and he is incredibly consistent. He is absolutely incredible, and unlike most all of this list, he is a Christian and he has used his talent the correct way, and not wasted it on a harsh and dangerous lifestyle. I have a lot of respect for him.
You can talk about all the rest all day long, but David Phelps is the only one who has not ruined his voice with drug and alcohol. He hits every note on the scale and He is a gentlemen in every way. It is a blessing for Us to have someone We can take our children to see and they will leave His concert with a new Hero...not asking questions about what was going on, on the stage.
I mean, it was not a surprise finding him the top, I always wondered whether there is any other, David, you are good. Listening to you has also improved my vocals
David actually sings the notes. He doesn't scream them. He is the best tenor that has ever lived.
8
Ville Valo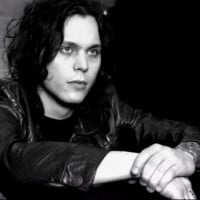 Ville Hermanni Valo is a Finnish singer-songwriter and multi-instrumentalist, best known as the lead vocalist and main songwriter of the Finnish gothic rock band HIM.
9
Rob Halford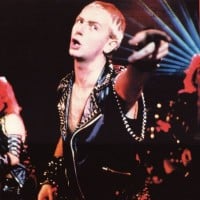 Robert John Arthur "Rob" Halford is an English singer and songwriter, who is best known as the lead vocalist for the Grammy Award-winning heavy metal band Judas Priest and famed for his powerful wide ranging operatic voice.
He's definitely one of the best metal vocalists around. The way he pulls off his high notes and screams is legendary. He's called the metal God for a reason.
One of the best
10
Bruce Dickinson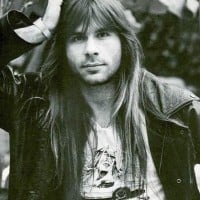 Paul Bruce Dickinson, known professionally as Bruce Dickinson, (born 7 August 1958) is an English musician, airline pilot, and broadcaster. He is most well known for being the lead singer in heavy metal band Iron Maiden and his solo career.Outside his career in music, Dickinson has pursued a number of other activities. He undertook a career as a commercial pilot for Astraeus Airlines, which led to a number of media-reported ventures such as captaining Iron Maiden's converted charter aeroplane, Ed Force One, during their world tours. Following Astraeus' closure, he created his own aircraft maintenance and pilot training company, Cardiff Aviation, in 2012. Dickinson presented his own radio show on BBC Radio 6 Music from 2002 to 2010, and has also hosted television documentaries, authored novels and film scripts, created a beer with Robinsons Brewery and competed at fencing internationally.
Definitely one of the best vocalists around.
Run to the hills
The Contenders
11
Devin Townsend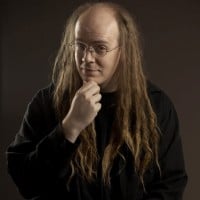 Devin Garret Townsend is a Canadian musician, songwriter and record producer. He was the founder, songwriter, vocalist, and guitarist in extreme metal band Strapping Young Lad from 1994 to 2007 and has an extensive career as a solo artist.
I mean in a "range" contest there are few that beat Devin. Apparently his range is A1 to E7 which is only slightly below Patton's. His cleans and screams are second to none and he is one of the few who can manipulate his voice mid scream or clean into a scream or clean vocal (most people have to reset). Also he has 25 albums. Look him up.
No one runs up into the screams like Devin. He is also very musically creative. Rob Halford is top notch, but Devin can sing lower. They are close in my opinion.
12
Roger Waters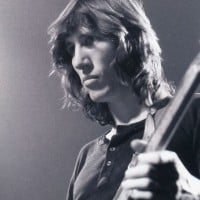 George Roger Waters is an English singer, songwriter, multi-instrumentalist, and composer. He is mostly known for being the secondary lead vocalist and bassist of Pink Floyd.
After some research, I was actually surprised that he has (or had) a range of 4 octaves.
13
Freddie Mercury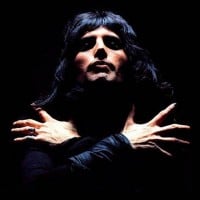 Freddie Mercury (born Farrokh Bulsara, 5th September 1946 - 24th November 1991) was a Zanzibari-born British singer of Indian descent, songwriter and record producer, known as the lead vocalist and songwriter of the British rock band Queen. He also became known for his flamboyant stage persona and four-octave vocal range. Before he became a singer he has been in 3 other bands (Ibex, Sour Milk Sea, and The Hectics). He died on November 24, 1991 from bronchopneumonia as a result from HIV/AIDS
All the pople here whining about Freddie's position. Have you actually heard any of the singers that are above him? Freddie was amazing, but in no shape or form does he have better range than Dimash or Patton.

Unlike the best male vocalist top 10 list. This list doesn't seem to just be a popularity contest, which of course Freddie wins.
He had to be here somewhere. He's legendary for his operatic voice and some of the most kick-ass songs of all time. His range is 4 octaves, and he has masterful control over all of them.
How is Freddie Mercury not in the top 10?! #12?! Really?! Don't you have ears?! Are you deaf?!
How is he not number one? All the members of Queen are great singers.
14
King Diamond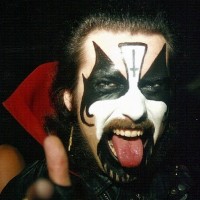 Kim Bendix Petersen, better known by his stage name King Diamond, is a Danish heavy metal musician. He is known for his extensive vocal range, usually sung in falsetto. King Diamond was originally known as the vocalist for Mercyful Fate, but has become notorious for his horror themed Concept albums that he has released as a solo artist. He is also known for his Satanism which he does not see as a religion, but a philosophy by which he lived even before reading Anton LaVey's The Satanic Bible.
Like Mercury, King Diamond uses falsetto, and like Mercury, uses it exceptionally well.
The craziest falsetto ever.
All hail the King!
15
Brendon Urie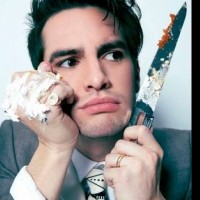 Brendon Boyd Urie, more commonly known as Brendon Urie, was born April 12, 1987, in St. George, Utah. He is an American singer, songwriter, musician and multi-instrumentalist. He is best own as the lead singer of the American pop-rock band Panic! At The Disco. He is the only original remaining member. Urie is currently playing Charlie Price in Kinky Boots on Broadway. Brendon is also known for singing "I Write Sins Not Tragedies," the band's first hit song, in 2005. He also sings "Victorius," "Death of a Batchelor," and "This is Gospel." Brendon also has a very unique voice. He has a D2-C7, 4-octive range. He shows this in "Death of a Batcheor" and "The End of All Things."
Brendon Urie is amazing! I love his voice, he can really hit the high notes without making them sound annoying (unlike some of the other artists on this list). His voice is really soothing and honestly perfect for any song that he sings.
Brendon is AMAZING! Truly one of the greatest singers out there. He deserves so much more fame, and is so underrated. Even at his live concerts he nails the notes perfectly,proving that he doesn't even use autotune in his recorded songs.
Beebo (Brendon for all you non sinners) has the absolute best vocal range practically anyone could have. He's the best! (Listen to his "dream on" cover you will see what I mean or just practically any Panic! at the Disco song)
Brendon urie is FANTASTIC! He is so talented being able to play percussion, drum kit, guitar and piano. His vocal range is amazing allowing him to hit extroadinary high notes... LIVE
16
Paul McCartney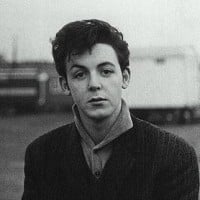 Sir James Paul McCartney (born 18 June 1942) is an English singer-songwriter, multi-instrumentalist, and composer. With John Lennon, George Harrison, and Ringo Starr, he gained worldwide fame with the rock band the Beatles, one of the most popular and influential groups in the history of pop and rock music.One of the most successful composers and performers of all time, he is known for his melodic approach to bass-playing, his versatile and wide tenor vocal range and his musical eclecticism, exploring styles ranging from pre-rock 'n' roll pop to classical and electronica. His songwriting partnership with John Lennon remains the most successful in history
You should base this on fact not who you like best. This ranking is a JOKE!
17
Serj Tankian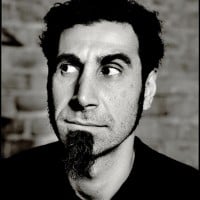 Serj Tankian is a Lebanese-born Armenian-American singer-songwriter, composer, multi-instrumentalist, record producer, poet, and political activist. He's best known for being the lead singer of the Armenian/American rock band System of a Down. After System of a Down's hiatus in 2006 he began to release ...read more.
18
Jonathan Davis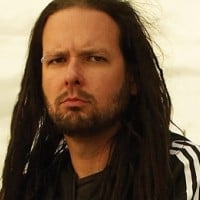 Jonathan Howsmon Davis, also known as JD and JDevil, is an American musician best known as the leading vocalist and frontman of the nu metal band Korn.
19
Chester Bennington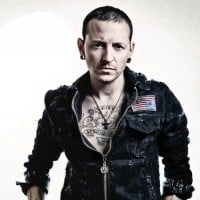 Chester Charles Bennington (March 20th, 1976 - July 20th, 2017) was an American musician, singer, songwriter and actor, best known for being the lead singer of Linkin Park. Before he was known for Linkin Park, Bennington was the lead singer of post-grunge act Grey Daze who was heavily inspired by Stone Temple Pilots they released two albums with Chester before his death. Wake Me and No Sun Today, a third album called Amends would be released in 2020 consisting of voice samples from Bennington. After Grey Daze dissolved, Bennington would join Linkin Parkin in 1999 formerly called Hybrid Theory, replacing former vocalist Mark Wakefield, who would go on to become Taproot's producer. Even with Bennington's ...read more.
One of the greatest voices I have ever heard, we miss you so much...
He is my favourite vocalist ever his band in general is my favourite and RIP miss you dude
20
Adam Lambert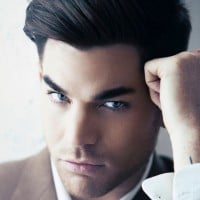 Adam Mitchel Lambert is an American singer, songwriter and stage actor. Since 2009, he has sold over 2.5 million albums and 5 million singles worldwide.
One of the finest vocal artists working today. His singing technique is absolutely flawless. I believe his highest note was G#5, performed live. And let's remember his musicianship, which is unique and lovely.
Adam Lambert is awesome. Regardless of the high notes that Adam achieves, it is important to realize the quality of his voice in the high notes.
He has a lot of technique, he uses a lot of mixed voice, he also has a strong and penetrating head voice, which, like the rest of his track, he has excellent dynamics and control. Oh, and without forgetting that Belting is a technical marvel of Adam!
Adam has a stronger and fuller voice on the high notes than the vast majority of male singers! Adam has a powerful voice and use a mixed voice on the high notes instead of head voice or falsetto.
Should be top of the list. Listen to his live performances and he is the only singer that can sing live better than studio. No doubt.
21
Chris Cornell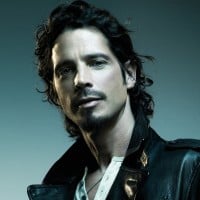 Christopher John "Chris" Cornell was an American rock musician and singer-songwriter, best known as the lead vocalist, primary songwriter and rhythm guitarist for Seattle rock band Soundgarden and as former lead vocalist and songwriter for the supergroup Audioslave. His vocal range was C2 to A5, while his highest notes went up to G6. He died on May 17, 2017.
Chris should be in the TOP 3, his voice is incredable and an amazing range.
He is truly missed, no one can sing like him sultry to high pitched notes and long high pitched screaming. HE IS THE BEST!
22
Matthew Bellamy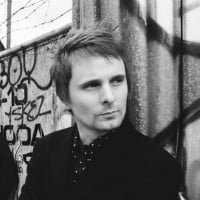 Matthew James "Matt" Bellamy is an English musician, singer, songwriter, multi-instrumentalist, and composer. He is most famous for being the main vocalist in alternative rock band "Muse".
I didn't actually verify for the technical range of the others singers but Matt Bellamy is going pretty much under the radar. Not only he has a wide range but he is controlling it very impressively. Feeling Good and Sing for Absolution are great examples of his ability.
Plug in Baby gives me tingles. Did the first time I heard it, and still does, 17 years later
23
Dani Filth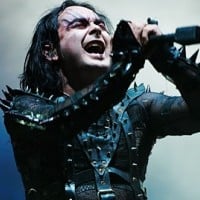 I love his scream!
24
Elvis Presley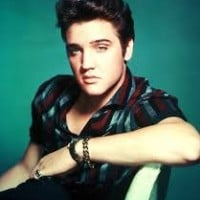 Elvis Aaron Presley (January 8, 1935 – August 16, 1977) was an American singer and actor. Dubbed the "King of Rock and Roll", he is regarded as one of the most significant cultural icons of the 20th century. His energized interpretations of songs and sexually provocative performance style, combined with a singularly potent mix of influences across color lines during a transformative era in race relations, led him to both great success and initial controversy. ...read more.
A wonderful singer with a great vocal range. There has never been anyone as good as elvis and there never will be. THE most loved and admired entertainer in the history of the world. At no 26 its insulting.
Elvis has a truly amazing vocal range, the greatest singer ever, could sing anything. We love you darling man, the true number 1.
Fantastic vocal range, untouchable. He will never be equalled, elvis top man the real number 1. His music will live forever.
The greatest ever, his record sales will never be beaten. Speaks for itself. At no 28 this list is rigged. He more than deserves to be number 1
25
Ryan Tedder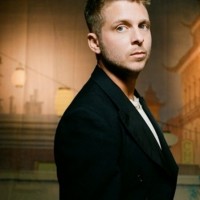 Ryan Benjamin Tedder is an American singer, songwriter, multi-instrumentalist, and record producer. He is well known for being the lead vocalist of the pop rock band OneRepublic
His voice and vocal range in Live performances were Crazy...!
PSearch List