Top 10 Most Misleading Band Names and Music Artist Stage Names
Misleading band names /stage names give you wrong expectations and impressions:
1) about their country of origin - a band called 'Birds of Tokyo' is not from Japan
2) about the type of music they play - a band called 'Miss May I' plays metalcore
3) about anything else - the band members of 'Barenaked Ladies' are not hot chicks, and so on.

The Top Ten

1 Barenaked Ladies (all members are males)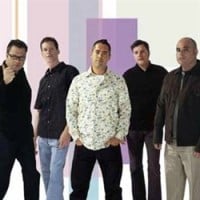 They are males, there's no pornography. They are an alternative rock band from Canada.
The name perfectly embodies their music--tongue-in-cheek.
They are Canadian guys
2
Job for a Cowboy (death metal band)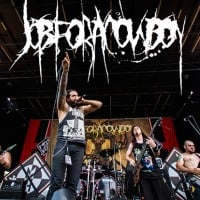 Job for a Cowboy is an American death metal band from Glendale, Arizona. Formed in 2003, the band's debut album Genesis was released in 2007, peaking at No.
I could easily trick a Country fan to listen to these guys.
Especially if they cover Pantera's Cowboys from Hell.
3
Lifelover (depressive rock band)
Haha, this is really funny!
4
Eagles of Death Metal (not a death metal band)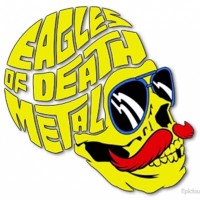 Eagles of Death Metal is an American rock band from Palm Desert, California, formed in 1998. Founded by Jesse Hughes and Josh Homme, the band also includes a wide range of other musicians that perform both on the band's studio albums and at live shows.
Ahh, wasn't it a band with a hot female drummer?
About 2 years ago I checked out a band that I expected to be death metal but it wasn't. Maybe it was this one. Thanks to whoever added it.
Thanks for this addition and explanation, Ryan. But now I have to find the band with the female drummer that disappointed me - haha, I don't remember any word of their name...
A great stoner rock band. Their name actually came from singer Josh Home discovering the Polish death metal band Vader, and referred to them as "The Eagles of Death Metal"
5
Birds of Tokyo (Australian rock band)
They are from Australia
6
Trans-Siberian Orchestra (American rock/metal band)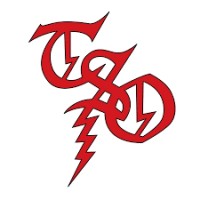 Trans-Siberian Orchestra is an American progressive rock band founded in 1996 by producer, composer, and lyricist Paul O'Neill, who brought together Jon Oliva and Al Pitrelli and keyboardist and co-producer Robert Kinkel to form the core of the creative team.
Siberia is a cold region in Russia!
But the band is great.
7
Tokio Hotel (German band)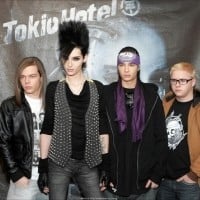 Tokio Hotel are a pop rock band from Magdeburg, Germany, consisting of Bill Kaulitz (singer), Tom Kaulitz (guitar), Gustav Schäfer (drums) and Georg Listing (keyboards, bass) that formed in 2001. ...read more.
8
Queen (all male band)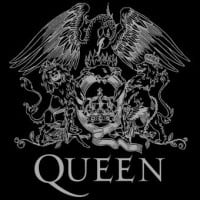 Queen are an English rock band formed in London in 1970. The original lineup was Freddie Mercury (lead vocals, piano), Brian May (guitar, vocals), Roger Taylor (drums, vocals), and John Deacon (bass guitar, vocals). Before forming into Queen, Brian May and Roger Taylor had played together in a band named Smile. Freddie Mercury was a fan of Smile and encouraged them to experiment with more elaborate... read more
So are Brian, Roger, and John for that matter. Unless you are watching the "I Want to Break Free" music video.
Also, Queen Elizabeth isn't in the band.
I never liked that name, I think it's a weird name for a band of all men
9
The Animals (are all human)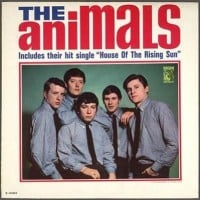 The Animals are an English band of the 1960s, formed in Newcastle upon Tyne, during the early part of the decade.
Could you imagine if there was an actual band where all the members were animals?
10
The 1975 (21st century band)
Their music doesn't really sound like 1970s music either.
The Contenders
11
Lukas Graham (band, not a solo artist)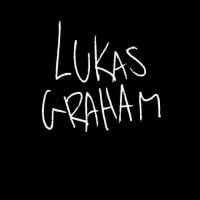 Lukas Graham is a pop-soul band from Copenhagen, Denmark. It is currently made up of Lukas Forchhammer, Mark Falgren, and Magnus Larsson.
I'm sure so many of us thought that Lukas Graham was a solo artist at first when "7 Years" first came out but years later I learned that it's actually a band.
12 The Choir (not a choir)
13
Twenty One Pilots (only two people and neither have their pilot's license)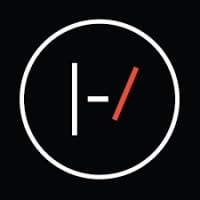 Twenty One Pilots is an American musical duo that is originally from Columbus, Ohio, who are best known for their songs "Stressed Out", "Heathens" and "Ride". Currently there are two members, Tyler Joseph (lead vocals, piano, keyboards, synthesizers, ukulele, bass and guitar) and Josh Dun (drums and percussion). Former members include Nick Thomas (guitar, bass, piano and keyboards) and Chris Salih... read more
14 Cross Canadian Ragweed (American rock band)
15
Cacophony (not a noise music band)
This US band plays neo-classical metal, one of the most demanding and well structured music genres. I have no idea why Marty Friedman and Jason Becker named their band Cacophony. Marty Friedman and Jason Becker are among the most talented guitarists of all time.
16 The Psychedelic Furs (doesn't play psychedelic music)
17
Smelly Pedros (metal band)
Pedro is a Spanish name and I expected a comedy flamenco band or something like that. This band name doesn't speak metal at all but they are a thrash metal/metalcore band from Canada.
18
Grand Funk Railroad (not a funk band)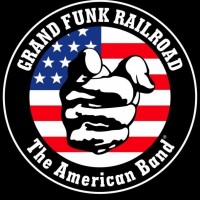 Grand Funk Railroad, sometimes shortened as Grand Funk, is an American rock band popular during the 1970s, when they toured extensively and played to packed arenas worldwide.
19
Silento (constantly screams)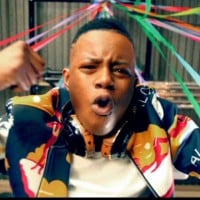 Richard Lamar Hawk, better known by his stage name Silentó, is an American rapper, singer, songwriter, record producer and actor. He is best known for his debut single "Watch Me", which reached number three on the Billboard Hot 100. Recently, he is also known for murdering his cousin and is currently in prison.
If only he lived up to his name.
Tell me about it I wish he would be silent because Watch Me was just annoying and awful
20
My Bloody Valentine (death metal band)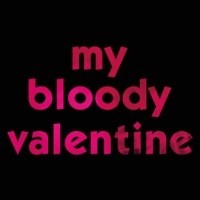 My Bloody Valentine is a Irish shoegazing band from Dublin, formed in 1983, which consists of guitarist, producer, samplist, and vocalist Kevin Shields, drummer and samplist Colm Ó Cíosóig, bassist Debbie Googe, and later on in their early career vocalist, and guitarist Bilinda Butcher.

While the band themselves have all of their 3 studio albums being critically acclaimed, with critics giving them high scores, their magnum opus one out of the 3 is Loveless, released in 1991, recorded from 1989 to 1991, which was considered by many, as the best shoegazing album ever, one of the 90's best album, and one of the greatest albums of all time. ...read more.
I love this band but I hate their name.
21 Portugal. The Man (American rock band)
22
Miss May I (metalcore band)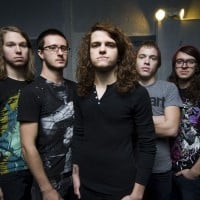 Miss May I is an American metalcore band from Troy, Ohio. Formed in 2007, they signed to Rise Records in 2008 and released their debut album, Apologies Are for the Weak through the label while the members were still attending high school.
Geez, they are so well mannered...
They are an American melodic metalcore band.
23
Strapping Young Lad (extreme metal band)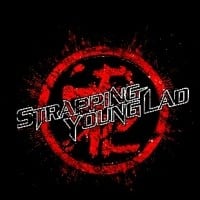 Strapping Young Lad was a Canadian extreme metal band formed by Devin Townsend in Vancouver, British Columbia in 1994. The band started as a one-man studio project; Townsend played most of the instruments on the 1995 debut album, Heavy as a Really Heavy Thing. By 1997, he had recruited permanent members; this line-up, which consisted of Townsend on vocals and guitar, Jed Simon on guitar, Byron Stroud on bass, and Gene Hoglan on drums, lasted until the band's dissolution.
From this band name I expected country music.
24
Detroit Metal City (Japanese metal band)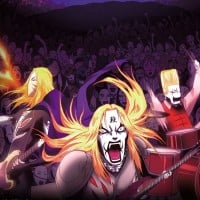 Detroit Metal City is a fictional death metal band from the Japanese manga and anime series of the same name, created by Kiminori Wakasugi. Despite being fictional, the band's music has been produced and released in real life, attracting a following among fans of the series. Their music is a satirical take on the extremity of death metal and black metal genres, often accompanied by humorously dark and over-the-top lyrics. The Detroit Metal City phenomenon has transcended its manga roots to become a unique entity in the metal community.
25
Death Metal Pope (plays doom metal)
A band from the United States.
PSearch List