Music Artists that are Called One Hit Wonders but Aren't
The Top Ten
1
Rick Astley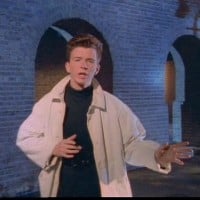 Richard Paul "Rick" Astley (Born February 6, 1966 in Newton-le-Willows, U.K.) is a British singer/songwriter, also known for "Rickrolling" . However before that he started in a church choir and a couple of local bands, before attaining success as a popular singer in the late 80s and early 90s, known for his #1 hits "Never Gonna Give You Up" & "Together Forever" before he switched to soul after his... read more
He is called a "one-hit wonder" because some people only know one (Never Gonna Give You Up) or two songs by him and the Rickrolling meme. While some including me like his music than just the meme and song (ex. Cry for Help). He has 5 Top 10 hits in the US while he has 8 Top 10 hits in the UK.
He is good. He shouldn't be known for only 2 songs.
I just know two of his songs. :/
2
Blur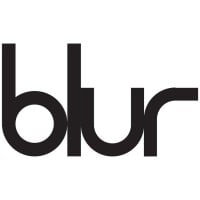 Blur are an English rock band, formed in London in 1988. The group consists of singer/keyboardist/guitarist Damon Albarn, guitarist/singer Graham Coxon, bassist Alex James and drummer Dave Rowntree.
"Song 2" is the band's breakthrough song in the US, but I feel that Blur's self-titled album, the album "Song 2" is on, is the band's real breakthrough in the US music market, least not to forget that another song on Blur's self-titled album is also popular and went to number 1 in the UK music charts, "Beetlebum", whereas "Song 2" didn't top any music charts worldwide.
Oh great, I forgot to say that Blur's self-titled album went gold on the RIAA, with that being the real reason why Blur are not one-hit wonders. I am the one that posted the most recent comment below the other one I just posted, and I am deeply sorry for not addressing this in my comment below this one.
Blur didn't have any Top 40 hits in the US but are known for their song "Song 2", becoming their signature song. They had 12 Top 10 hits in the UK.
3
A-ha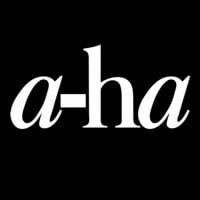 A-ha is a Norwegian band formed in Oslo in 1982. The band was founded by Morten Harket, Magne Furuholmen and Pål Waaktaar-Savoy.
While they had two Top 40 hits (one that is #1) in the US, they were more successful in the UK and Norway. They had 8 Top 10 hits in the UK and 19 Top 10 hits in Normay, becoming one of the most successful bands in Norway.
They are a hit one wonder even though they have some other good music.
They had two, and a James Bond theme.
4
Survivor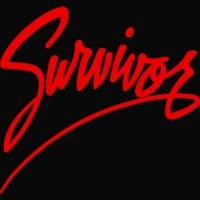 Survivor is an American rock band formed in Chicago in 1978 by Jim Peterik. The band achieved its greatest success in the 1980s, garnering many charting singles, especially in the United States.
Survivor is often seen as a one-Hit wonder due to their Platinum-certified "Eye of the Tiger" in 1982 which spent 6 weeks at #1 on the Hot 100. The band managed to have several other major hits, perhaps most notably "I Can't Hold Back" which reached #13 and spent 3 weeks at #1 on the Rock Tracks, and "Burning Heart" which peaked at #2 on the Hot 100 and was also ranked by Billboard as the second-biggest song of 1985. They had a total of 8 US pop Top 40 hits between 1981 and 1988
They had five Top 10 hits in the US.
5
Nirvana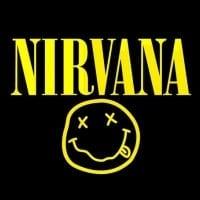 Nirvana was an American grunge band that was formed in Aberdeen, Washington in 1987. Nirvana disbanded after Kurt Cobain committed suicide in 1994. The drummer of the band, David Grohl, went on to start the Foo-Fighters, an alternative rock band.

The band was comprised of Kurt Cobain (Vocals, Guitar), Dave Grohl (Drums) and Krist Novoselic (Bass).

Nirvana is most well-known for their... read more
There are so many more great Nirvana songs beyond the overhyped Smells Like Teen Spirit. Expand your horizons before calling yourself a Nirvana fan.
I cannot believe some people think of them as one-hit wonders. They are one of the greatest bands of all time even though they had two Top 40 hits in the US and 6 Top 40 hits in the UK.
'Come As You Are', 'Heart Shaped Box', 'Lithium', and 'In Bloom' were also popular Nirvana songs, not just 'Smells Like Teen Spirit', and yes, there are Toptenners and other people that said Teen Spirit is the only popular Nirvana song and have said that Nirvana is famous for that one song
6
Europe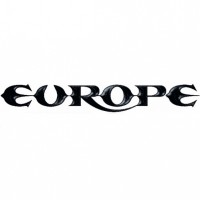 Europe is a Swedish rock band formed in Upplands Väsby, Stockholm in 1979 under the name Force by vocalist Joey Tempest, guitarist John Norum, bassist Peter Olsson and drummer Tony Reno.
7
Carly Rae Jepsen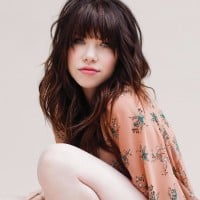 Carly Rae Jepsen is a Canadian singer and songwriter from Mission, British Columbia, and later based in Vancouver. She is best known for her hit song "Call Me Maybe" which topped many charts in 2012.
Three albums, a fourth one soon.
Before Call Me Maybe she had these songs...
Sunshine on my shoulders, Tug of War, Bucket, and Sour Candy.
You need to get about top 40 on the charts for your song to be a hit. YouTube views don't make something a hit.
She has no other songs to become mainstays on billboard so yes she is.
8
Psy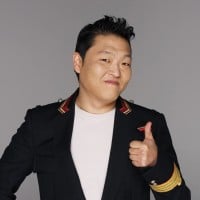 Park Jae-sang, better known by his stage name Psy, stylized PSY, is a South Korean singer, songwriter, record producer and rapper.
9
Aqua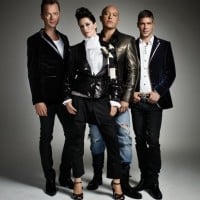 Aqua is a Danish eurodance group, best known for their 1997 breakthrough single "Barbie Girl". The group formed in 1989 and achieved huge success around the globe in the late 1990s and early 2000s.
They have way better songs than Barbie Girl.
Pre Barbie Girl but the singles never got on the charts in UK or US.
Two singles Itsy Bitsy Spider, Roses Are Red.
My Oh My came before Barbie Girl but was only a number 6.
Then infamous Barbie Girl.
They got one top ten hit in the US and five top ten hits in the UK. Despite Aqua only getting one top ten hit in the US, they have at least four top 40 hits in the US. In the UK, there are more hits at 7 UK top 40s. The UK even started early with "My Oh My" being a big hit in the UK.

They got 0 number ones in the US, but the UK got a fair share of number ones at 3. In Scandinavia or every other part of Europe besides the old Soviet countries, they are definitely not a one-hit wonder. They had many hits in Europe. In 2011, Aqua changed their style and they released their first single under Meglomania, "How R U Doin?". In Ukraine, Aqua weren't really big stars; they were just "foreigner music," and this was their first taste of the Aqua craze there. Then, they just faded out of popularity.

I love Aqua.
10
Hozier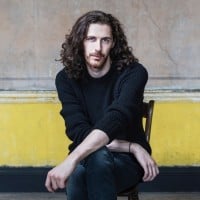 Andrew John Hozier-Byrne, known mononymously as Hozier, is an Irish musician, singer, and songwriter.
Although Take Me to Church was his only hit single, Someone New was a mild success and his second album Wasteland, Baby! topped the charts in the US and Ireland.
The Contenders
11
MC Hammer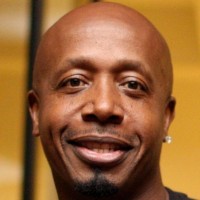 Stanley Kirk Burrell (born March 30, 1962), known professionally as MC Hammer (or simply Hammer), is an American rapper, dancer, and record producer who had his greatest commercial success and popularity from the late 1980s until the early 1990s. Remembered for his rapid rise to fame, Hammer is known for songs (such as "U Can't Touch This" and "2 Legit 2 Quit"), flashy dance movements, choreography and eponymous Hammer pants.
He had five Top 10 hits in the US.
12
Smash Mouth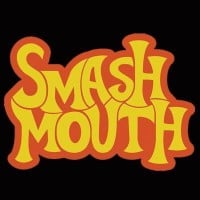 Smash Mouth is an American rock band from San Jose, California. The band was formed in 1994, and was originally composed of Steve Harwell, Kevin Coleman, Greg Camp, and Paul De Lisle. Their first big hit was Walkin' On the Sun in 1997, they would then get more exposure in 1999 for the song All Star which would be featured in the movie Shrek in 2001. Their style is a mix of ska punk, with a hint of psychedelic music from time to time. They released seven albums with Steve Harwell. In 2021 Harwell retired from the band due to health issues and was replaced with Zach Goode. Steve Harwell passed away on September 4th, 2023 due to liver failure.
13
Soulja Boy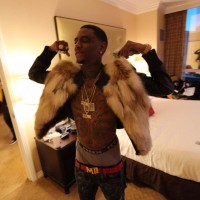 DeAndre Cortez Way (born July 28, 1990), known professionally as Soulja Boy Tell 'Em or simply Soulja Boy, is an American rapper and record producer. In September 2007, his debut single "Crank That (Soulja Boy)" peaked at number 1 on the U.S. Billboard Hot 100. The single was initially self-published to the internet, and later became a number-one hit in the United States for seven non-consecutive weeks starting in September 2007. On August 17, Way was listed at number 18 on the Forbes list of Hip-Hop Cash Kings of 2010 for earning $7 million that year.
He actually is though. Having a lot of singles and music videos don't equal hits.
14
Pixies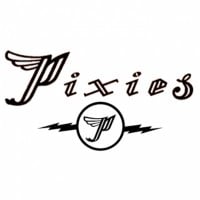 The Pixies are an American alternative rock band formed in 1986 in Boston, Massachusetts. The group disbanded in 1993 in acrimonious circumstances, but reunited in 2004. The group currently consists of founders Black Francis, Joey Santiago, and David Lovering.
Here Comes Your Man was pretty big.
15
Jane's Addiction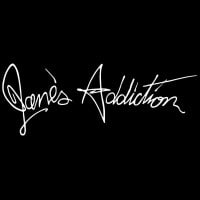 Jane's Addiction is an American alternative rock band from Los Angeles, formed in 1985. The band consists of vocalist Perry Farrell, guitarist Dave Navarro, drummer Stephen Perkins and bassist Chris Chaney.
16
Iron Maiden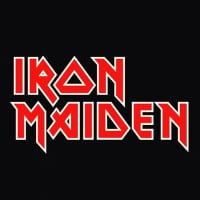 Iron Maiden are an English Heavy Metal band formed in Leyton, East London, in 1975 by bassist and primary songwriter Steve Harris. The most critically acclaimed period for the band was from 1983-1989. With vocalist Bruce Dickinson, bassist Steve Harris, lead guitarist Dave Murray, rhythm guitarist Adrian Smith, and drummer Nicko McBrain. Smith left the band in 1989 and was replaced by Janick Gers... read more
Hang on they might have had many singles and got high in the charts but have only had #1 in the charts well in UK no number 1's in USA or Canada.
17
The Verve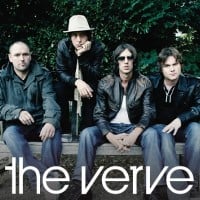 The Verve were an English rock band formed in Wigan in 1990 by lead vocalist Richard Ashcroft, guitarist Nick McCabe, bass guitarist Simon Jones and drummer Peter Salisbury. Guitarist and keyboard player Simon Tong became a member at a later date.
"The Drugs Don't Work" reached #1 on UK charts, while "Bittersweet Symphony" didn't.
Lucky Man was popular too, wasn't it?
"Bitter Sweet Symphony" isn't their only hit, "The Drugs Don't Work" has also a hit
18
Pharrell Williams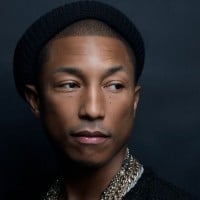 Pharrell Lanscilo Williams, born April 5, 1973, known professionally as Pharrell, is an American singer, rapper, and record producer. Williams and Chad Hugo make up the record production duo the Neptunes, producing soul, hip hop and R&B music.
Happy
Drop It Like It's Hot With Snoop Dogg
Guest vocals on "Alright" by Kendrick Lamar
"LEMON" with NERD, Drake, and Rihanna
As well as that guy who makes the soundtrack on every good movie.
...Pharrell is not a one-hit wonder.
Just...
...no.
He produced a lot of songs.
19
Village People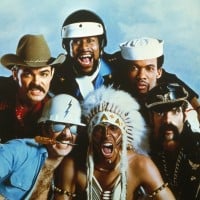 20
Silento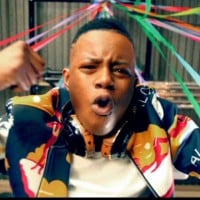 Richard Lamar Hawk, better known by his stage name Silentó, is an American rapper, singer, songwriter, record producer and actor. He is best known for his debut single "Watch Me", which reached number three on the Billboard Hot 100. Recently, he is also known for murdering his cousin and is currently in prison.
Yes he is. Name another hit record with proof being at least top 30 on biilboard.
21
The Animals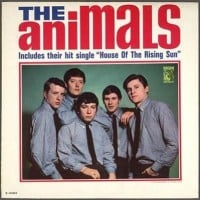 The Animals are an English band of the 1960s, formed in Newcastle upon Tyne, during the early part of the decade.
Most people only know them for "House of the Rising Sun", but they released so many other great songs. "Don't Let Me Down", "Boom Boom", "It's My Life", "Please Don't Let Me Be Misunderstood," and plenty others.
22
Adam Lambert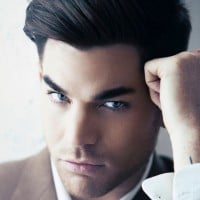 Adam Mitchel Lambert is an American singer, songwriter and stage actor. Since 2009, he has sold over 2.5 million albums and 5 million singles worldwide.
23
Metallica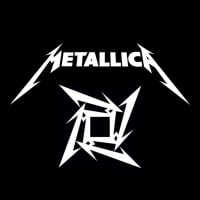 Metallica is an American Heavy/Thrash Metal band formed in 1981. The original lineup was James Hetfield (Vocalist and Rhythm guitarist), Dave Mustaine (Lead Guitar), Lars Ulrich (Drums), Ron McGovney (Bassist). The group came into mainstream from their Self-Titled album and the hit single "Enter Sandman"... read more
Metallica, sure as heck are not one hit wonders.
Honestly Master of Puppets is just as recognized as Enter Sandman, although I could be wrong
24
Vengaboys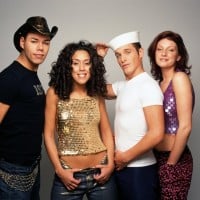 They are great.
25
Men At Work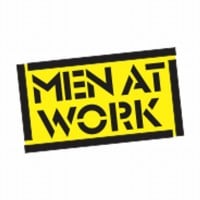 Men at Work are an Australian rock/pop band formed in Sydney. The group is most famous for their hits, "Down Under" and "Who Can It Be Now?"
They were huge in Australia.
PSearch List