Top 10 Musicians Who Became More Famous After They Died
This is a list of musicians who received more popularity after their death.

The Top Ten

1 Robert Johnson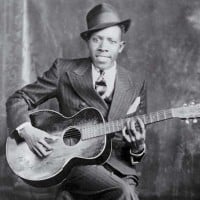 Robert Leroy Johnson was an American blues singer-songwriter and musician. His landmark recordings in 1936 and 1937 display a combination of singing, guitar skills, and songwriting talent that has influenced later generations of musicians. Johnson died in 1938 at the age of 27. The exact circumstances of his death are still unclear today. His death makes him one of the earliest members of the so-called "Club 27".
During his lifetime, he had no commercial success and very little recognition. He was a blues singer who showed singing, guitar skills, and songwriting talent that influenced later generations of musicians of blues and rock and roll, such as Eric Clapton (from the Yardbirds, Cream, and Derek & the Dominos), Bob Dylan, Robert Plant (from the Yardbirds and Led Zeppelin), and Keith Richards (from the Rolling Stones). One of his songs "Cross Road Blues" was popularized by Cream in the late 1960s as "Crossroads". Ever since the 1960s or 70s, his life was being rediscovered by historians. For example, there are three discovered verified photographs of him today.
I did a writing on him, and honestly, he needed more in life.
2
Nick Drake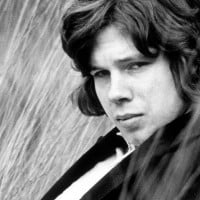 Nicholas Rodney "Nick" Drake (19 June 1948 – 25 November 1974) was an English singer-songwriter and musician, known for his acoustic guitar-based songs. A singular talent who passed almost unnoticed during his brief lifetime, his work has posthumously achieved wider notice and recognition.
He had received little success and recognition during his lifetime. His albums sold less than 5,000 copies. But after his death in 1974, it started to reach a cult following and critical acclaim for his acoustic guitar style and lyrics. One of his most known songs was "Pink Moon". He influenced artists such as Robert Smith (The Cure), Peter Buck (R.E.M.), and Beck.
3
Otis Redding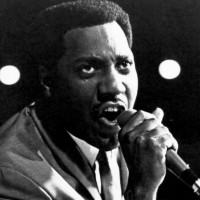 Otis Ray Redding, Jr. was an American singer, songwriter, record producer, arranger, and talent scout.
Sure he was popular, but not as much as he is today. You see, back in the 1960s, African-Americans were treated unfairly, and the Civil Rights movement was happening at the time, so it was rough for him to be more popular and commercial before his death. When he died on a plane crash in December 1967, everybody mourned about it and in the next month, his label Volt Records released the single "(Sittin' On) The Dock of the Bay", which quickly went to number one, becoming his signature song, his first and only #1 hit, and the first posthumous #1 hit. And for now, he has inspired many artists and is one of my dad's favorite artists.
4
Sid Vicious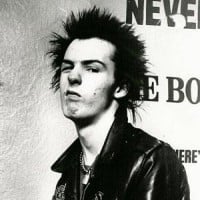 John Beverly, born John Simon Ritchie, later named Sid Vicious, was an English musician, most famous as the bass guitarist of the influential punk rock band the Sex Pistols, and notorious for his arrest for the alleged murder of his girlfriend, Nancy Spungen.
He was known for being the bassist for the punk rock band The Sex Pistols, but when he stabbed her girlfriend Nancy Spungen, things started to go wrong. He committed suicide by overdosing on heroin in 1979. He left the band a year before his death. The band's only album, Never Mind the Bollocks, Here's the Sex Pistols started to receive critical acclaim and Vicious was known as a legend since then.
5
Jeff Buckley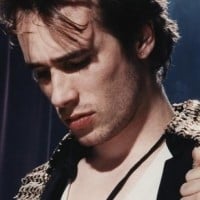 Jeffrey Scott "Jeff" Buckley (November 17, 1966 – May 29, 1997) raised as Scott "Scottie" Moorhead, was an American singer-songwriter and guitarist.

Jeff Buckley was born in Anaheim, California, from musical lineage. His mother, Mary Guibert, was a classically trained musician, and his father, Tim Buckley, was a well-known folk singer. Buckley, however, only met his father one time; the two spent a week together when Jeff was 8. The elder Buckley died of a heroin overdose at age 28, less than a year after the pair's meeting. ...read more.
Jeff Buckley's only album Grace was released in 1994 and originally had mixed reviews and poor sales. He died from accidental drowning in 1997 and then Grace became a success and received critical acclaim and is listed as one of the greatest albums of all time. It's sad that it took his death to make him famous and his only album to be listed as one of the greatest albums of all time
He was a blues, alternative, and folk rock artist who had little commercial success and recognition during his lifetime. When his only studio album Grace was released in 1994, it had poor sales and mixed reviews, and reached #149 on the Billboard 200. But after he died in 1997, it received critical acclaim and is listed by some critics as one of the greatest albums of all time. Ever since his legacy, he has inspired Muse, Adele, and Lana Del Ray.
6
Israel Kamakawiwo'ole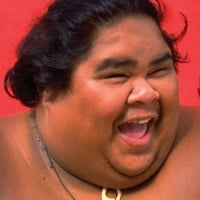 Israel "Iz" Kaʻanoʻi Kamakawiwoʻole translation: "The Fearless Eyed"; May 20, 1959 – June 26, 1997, also called Bruddah Iz, was an American musician, entertainer and Hawaiian sovereignty activist.
He was a Hawaiian musician who played music on a ukulele. But sadly, he suffered from obesity and died in June 1997. But sometime in 1999, one of his songs, which is a medley of "Somewhere Over the Rainbow" and "What a Wonderful World", gained notice when it was used in commercials for eToys.com (the internet subsidiary of Toys R Us). It was later used in movies such as Meet Joe Black, Finding Forrester, and 50 First Dates. The YouTube video for the song has over a billion views, and in 2021, the song was inducted into the National Recording Registry as part of the heritage in American recorded sound.
7
Jim Croce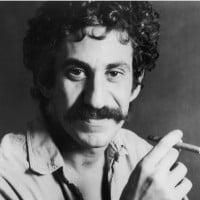 James Joseph Croce was an American folk and rock singer-songwriter. Between 1966 and 1973, Croce released five studio albums and singles. His songs "Bad, Bad Leroy Brown" and "Time in a Bottle" reached No. 1 on the U.S. Billboard Hot 100 chart.
Sure he was popular during his lifetime but not that much famous as he is today. By the time he died in a plane crash on September 1973, he had four Top 40 singles, with two Top 10 hits and one No. 1 hit, "Bad, Bad Leroy Brown". And shortly after his death, his fame exploded, and the song "Time in a Bottle" was released and quickly went to #1. His songs were featured in popular movies and TV shows, such as Stranger Things.
8
Big L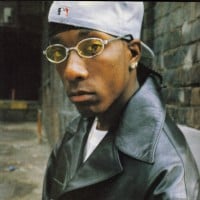 Lamont Coleman (May 30, 1974 – February 15, 1999), best known by his stage name Big L, was an American hip hop recording artist, born and raised in Harlem, New York City, New York. Coleman embarked on his career in rapping, with the hip hop trio, Three the Hard Way. His first notable appearance came on Lord Finesse's "Yes You May (Remix)". Coleman released his debut album, Lifestylez ov da Poor & Dangerous, in 1995 and significantly contributed to the underground hip hop scene. In 1998, he founded Flamboyant Entertainment, his own indie label, through which he released one of his most popular singles, "Ebonics" (1998). ...read more.
He was an underground rapper in the East Coast, and didn't receive much recognition at the time. His debut album, Lifestylez ov da Poor & Dangerous was released in 1995 and only peaked at #149 on the Billboard 200 charts. After the album was released, he was slowly becoming more popular, which led to Jay-Z planning to sign him to Roc-A-Fella. But four years later, he got murdered, and his second album The Big Picture was unfinished. It was released the following year with remixes and additional stuff added to finish the album. He has influenced many rappers and is regarded as one of the greatest rappers of all time.
9
Ian Curtis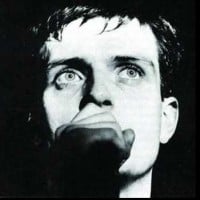 Ian Kevin Curtis (15 July 1956 – 18 May 1980) was an English musician and singer-songwriter. He is best known as the lead singer and lyricist of the post-punk band Joy Division. Curtis, who suffered from epilepsy and depression, killed himself on 18 May 1980 (at the age of 23), on the eve of Joy Division's first North American tour, resulting in the band's dissolution and the subsequent formation of New Order. Curtis was known for his bass-baritone voice, dance style, and songwriting filled with imagery of desolation, emptiness and alienation.
He was the lead singer of the post-punk band Joy Division. He suffered from both epilepsy and depression that he took his own life during the band's NA tour in 1980. After his death, one of the band's albums, Unknown Pleasures started to receive critical acclaim, and his music influenced U2 and the Cure.
10
Selena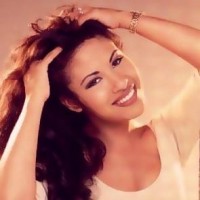 Selena Quintanilla-Pérez was an American singer, songwriter, spokesperson, actress, and fashion designer.
The Contenders
11
Pop Smoke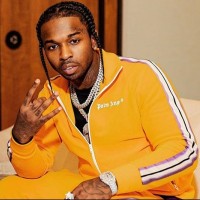 He was a rapper associated with Brooklyn drill, a trap-like style that emerged in Brooklyn, New York. He was about to be popular during his lifetime, but he unexpectedly got murdered in his home on February 2020. His death was mourned by rap fans. When his debut album, Shoot for the Stars, Aim for the Moon was released, it became very popular by debuting at #1 on the Billboard 200 charts, and is 2x Platinum as of October 2021. He is regarded as a legend to rap fans.
It's kind of weird to think that a year and a half into the 2020s arguably the biggest new artist of the decade was dead. R.I.P to him and everyone else on this list.
There are a lot of rapper being killed each year. Imagine how big they would be.
Fun facts: There's more rappers died in 2021 than the entire of 1980s and 1990s. Or 20th century.
12
Sister Rosetta Tharpe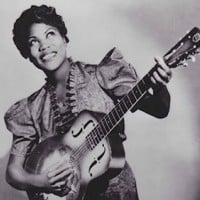 13
Juice WRLD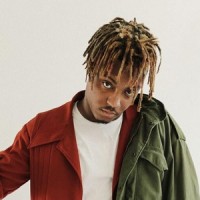 Jarad Anthony Higgins (December 2, 1998 – December 8, 2019), known professionally as Juice Wrld (pronounced "juice world"; stylized as Juice WRLD), was an American rapper, singer, and songwriter. He is considered to be a leading figure in the emo-rap and SoundCloud rap genres which garnered mainstream attention during the mid-late 2010s. His stage name was derived from the film Juice (1992) and he stated it represents "taking over the world". ...read more.
The media mentioned his name so much that everyone started finding out who he was
14
Kurt Cobain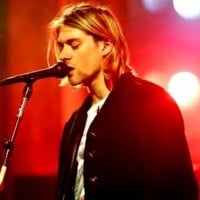 Kurt Cobain was born February 20, 1967, in Aberdeen, Washington. In 1987, he started the grunge band Nirvana, which became one of the most successful bands ever. He was a talented yet troubled grunge performer. Kurt Cobain became a rock legend in the 1990s with his band. He committed suicide at his Seattle home in 1994.
What are you talking about? Kurt Cobain was on top of the world when he was alive
15
Chuck Berry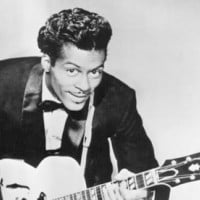 Charles Edward Anderson "Chuck" Berry was an American guitarist, singer and songwriter, and one of the pioneers of rock and roll music. He died on 18 March 2017.
Oh my gosh, I love Chuck Berry so much, but he just died in 2017 and he didn't really get MORE popular after that. He was already popular.
No. Chuck Berry was super famous when he was alive. He was nicknamed the "Father of Rock and Roll" decades before his death
16
Bradley Nowell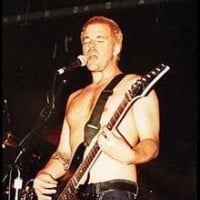 Bradley James Nowell was an American musician who served as the founder, lead singer, and guitarist of the band Sublime.
17
Avicii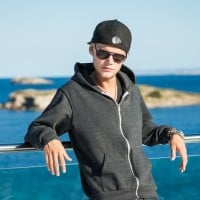 Tim Bergling (September 8, 1989 - April 20, 2018), better known by his stage name Avicii, was a Swedish electronic musician, DJ, remixer and record producer. He is best regarded for his work in Electronic Music during the 2010s in which his works have charted among the Top 40 Radio and for his influence ...read more.
18 Canserbero
19
XXXTentacion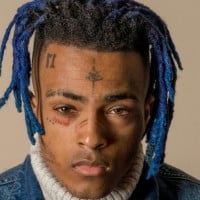 Jahseh Dwayne Onfroy (January 23, 1998 - June 18, 2018), known professionally as XXXTentacion, and often referred to as X, was an American rapper, singer, songwriter, and criminal.
BAdd New Item