Musicians Whose Death Spawned a Conspiracy Theory
I find these fun and interesting but for the exception of two maybe three of these listed, I don't really believe them.

The Top Ten

1 Kurt Cobain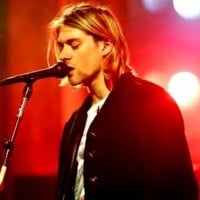 Kurt Cobain was born February 20, 1967, in Aberdeen, Washington. In 1987, he started the grunge band Nirvana, which became one of the most successful bands ever. He was a talented yet troubled grunge performer. Kurt Cobain became a rock legend in the 1990s with his band. He committed suicide at his Seattle home in 1994.
Died April 5, 1994

Official cause of death : Suicide by gunshot.

Many believe his wife, Courtney Love, orchestrated his murder to look like a suicide. The documentary, "Soaked in Bleach" does raise some interesting questions. The letter under the pillow, the suicide note, Kurt telling friends he was going to divorce Courtney and Courtney's inconsistences definitely makes me raise an eyebrow. However I'm still not 100% convinced. What I am pretty sure about though is Courtney Love is, at times, lying about what really happened.
I don't know if Courtney was the one that killed him, but she was definitely evolved in some way. It's obvious
Courtney Love killed him. It's obvious.
2
Michael Jackson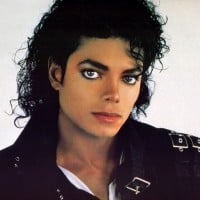 Michael Jackson (Michael Joseph Jackson; August 29, 1958 – June 25, 2009) was an American singer, dancer, and songwriter. He passed away from cardiac arrest caused by a propofol and benzodiazepine overdose on June 25, 2009. He donated (at least) a remarkable 500,000,000 dollars to charity. Michael is also known as The King of Pop (a title given to him by Elizabeth Taylor) or under the initials MJ. Dubbed the King of Pop, he is regarded as one of the most significant cultural figures of the 20th century. ...read more.
Died June 25, 2009

Official cause of death : Cardiac arrest induced by acute propofol and benzodiazepine intoxication

Some believe (including some of his family members) "they" murdered him. Who are "they"? Well according to the conspiracy theories "they" are either AEG Entertainment, The "Illuminati", The Freemasons' ( Dr. Murray is a Freemason), or the C.I.A. Why? According to the conspiracy believers, he was going to expose some evil plot or plan that the "powers that be" are planning against humanity

Note: I personally don't believe the Freemasons are "evil" or behind every conspiracy like many believe.
3
Elvis Presley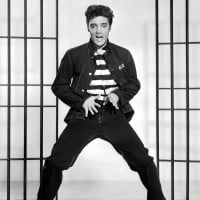 Elvis Aaron Presley (January 8, 1935 – August 16, 1977) was an American singer and actor. Dubbed the "King of Rock and Roll", he is regarded as one of the most significant cultural icons of the 20th century. His energized interpretations of songs and sexually provocative performance style, combined with a singularly potent mix of influences across color lines during a transformative era in race relations, led him to both great success and initial controversy. ...read more.
Died August 16, 1977

Official cause of death : Cardiac arrhythmia

There are people who believe Elvis faked his death and is still alive today. Multiple alleged sightings reported every year. Now this one I believe. I see Elvis every time I go to Vegas. He drives a big convertible pink Cadillac, likes to sky dive and sometimes disguises himself as an Asian or an African man.
4
Jimi Hendrix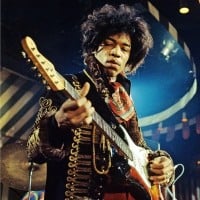 Jimi Hendrix (born November 27, 1942 - September 18, 1970) was an American rock guitarist, singer, and songwriter. Although his mainstream career spanned only four years, he is widely regarded as one of the most influential electric guitarists in the history of popular music, and one of the most celebrated musicians of the 20th century. The Rock and Roll Hall of Fame describes him as "arguably the greatest instrumentalist in the history of rock music". Hendrix is consistently ranked on lists of musicians who died too soon.
Died September 18, 1970

Official cause of death : Barbiturate overdose

His death conspiracy is pretty crazy. a lot of different stories (he was alive when he arrived at the hospital, he was dead when the paramedics got there, he died at another location and was relocated to where he was found, he overdosed on heroine) and theories (he was murdered, he committed suicide). Bases for the conspiracy theories are he was murdered by forced drowning of red wine. This is because, according to the doctors who first examined Jimi, he choked to death on red wine not his own vomit like most believe. I guess when his body arrived at the hospital they turned him on his side and red wine poured out his mouth. They also noted his throat was filled with red wine. Autopsy report shows his stomach and lungs were filled with red wine. The weird thing he had very little alcohol in his bloodstream. The main suspects are between the C.I.A. and his manager Michael Jeffrey who at one time worked ...more
5
Bob Marley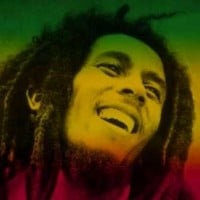 Robert Nesta "Bob" Marley was a Jamaican reggae singer, songwriter, musician, and guitarist who achieved international fame and acclaim.
Died May 11, 1981

Official cause of death : Metastatic skin cancer

Some believe the C.I.A. killed Bob Marley. They believe the C.I.A. gave Bob Marley his cancer (I don't know if that's even possible). There are a few theories on how they gave it to him. The most popular seems to be someone (a C.I.A. agent) gifted a pair of soccer shoes (sometimes it's boots) to Bob that had a "laced" copper wire inside the shoe. The wire stuck his big toe giving him the aggressive cancer.

It is clearly documented the C.I.A. did see Bob Marley as a threat.

What is really weird is a 36 year old black man getting melanoma is very, very rare.

Another kinda weird thing is one of his doctors that was treating him for his cancer was an ex Nazi doctor using experimental and controversial treatments.

Bob Marley was shot in an assassination attempt in 1976.
6
Janis Joplin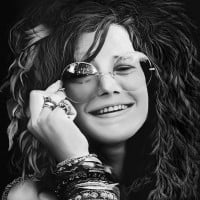 Janis Joplin (1943-1970) was an American singer who rose to fame as the main singer of acid band Big Brother and the Holding Company. She was known for her eccentric hippie style and psychedelic rock music.
Died October 4, 1970

Official cause of death : Heroine overdose

Some believe she was murdered. The first person to find Janis (she died in a hotel room) claimed she had blood on her lips, in her mouth, her face appeared purple and bruised and that her nose was broken. He also claimed he found no drugs or drug paraphernalia in the room. The police on scene also claims that no drugs or paraphernalia were found. Police did say she had 10 - 14 fresh needle marks on left arm. Her friends claim she hadn't done drugs in months. There are also claims that on the night she died, she left a bar across the street from the hotel with an unknown person.

I think 10 - 14 "fresh" needle marks is very weird. That really doesn't make sense to me. I think there might be a chance she was murdered. IF all these claims are true it sounds like someone may have beat her and gave her a "hot shot" (someone giving another person a lethal dose or doses of heroin with the intent of murdering ...more
7
Biggie Smalls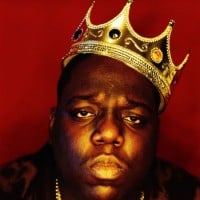 Christopher George Latore Wallace, born May 21, 1972, better known by his stage name The Notorious B.I.G (sometimes Biggie Smalls or just simply Biggie), is an American rapper from Brooklyn, New York. On March 9, 1997, he was murdered in a drive by shooting in Los Angeles, California at the age of only 24. To this day it's unknown who murdered him. ...read more.
Died March 9, 1997

Official cause of death : Homicide by gunshots

Many believe there is a blatant cover up in his murder investigation. Some evidence points to a L.A.P.D. officer to be the shooter. Unlike the Elvis text I'm being serious here. I believe a L.A.P.D. officer (hired hitman) shot and killed Biggie. If you disagree, please look at the evidence before you become absolute in your beliefs.
8
Tupac Shakur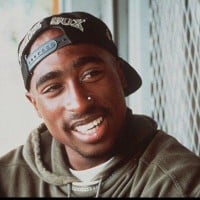 Tupac Amaru Shakur, also known as 2Pac, was an American rapper and actor born on June 16, 1971 in East Harlem, New York. Tupac sold over 75 million records worldwide and has been referred to in multiple major publications such as Rolling Stone as one of the greatest music artists of all time. 2Pac was assassinated on September 1996 at the age of 25. ...read more.
Died September 13, 1996

Official cause of death : Homicide by gunshots

The modern generation's Elvis. Some believe he faked his death and will return. As with Elvis, multiple sightings are reported. There is also another conspiracy theory associated with his death. That theory is Suge Knight had Pac whacked cause Pac found out Suge (Death Row Records) owed him millions of dollars and Pac was going to leave Death Row Records and sue them.
9
Chester Bennington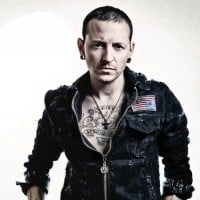 Chester Charles Bennington (March 20th, 1976 - July 20th, 2017) was an American musician, singer, songwriter and actor, best known for being the lead singer of Linkin Park. Before he was known for Linkin Park, Bennington was the lead singer of post-grunge act Grey Daze who was heavily inspired by Stone Temple Pilots they released two albums with Chester before his death. Wake Me and No Sun Today, a third album called Amends would be released in 2020 consisting of voice samples from Bennington. After Grey Daze dissolved, Bennington would join Linkin Parkin in 1999 formerly called Hybrid Theory, replacing former vocalist Mark Wakefield, who would go on to become Taproot's producer. Even with Bennington's ...read more.
Died July 20, 2017

Official cause of death : Suicide

Whoa. So yeah, I just found this out. Apparently there's a theory that Chester was murdered because he and Chris Cornell had information on and was going to expose an elitist pedophile ring.

I don't know to much about this or Chester but I know there's a lot of his fans of his on this site.What do you guys think? Have you heard this before? Anything to this? Cause I can't really find any substance on it.
10
XXXTentacion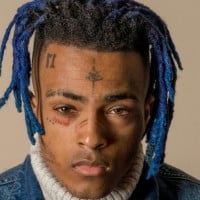 Jahseh Dwayne Onfroy (January 23, 1998 - June 18, 2018), known professionally as XXXTentacion, and often referred to as X, was an American rapper, singer, songwriter, and criminal.
The Contenders
11
John Lennon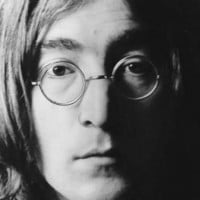 John Winston Ono Lennon, MBE (9 October 1940 - 8 December 1980) was an English singer and songwriter who rose to worldwide fame as a co-founder of the Beatles, the most commercially successful band in the history of popular music. He was assassinated by Mark David Chapman on December 8, 1980 at age 40. Lennon was characterised by the rebellious nature and acerbic wit in his music, writing and drawings, on film, and in interviews. His songwriting partnership with Paul McCartney remains the most successful in history.
Died December 8 1980

Official cause of death : Homicide by gunshot

This one's...well, O.K. here we go. Some people believe his assassin was a MK Ultra mind control victim programed by the C.I.A. to kill Lennon for his anti war views and his role in the peace movement.

I know it's a fact that MK Ultra was (is? ) real but this theory has no substance. It's all speculation. And anyways if the government wanted to kill him for his influence on the anti war/peace crowd why would the government wait till 1980 to kill him? Wouldn't they have done it in the 60's at the height of the peace movement?
12
Robert Johnson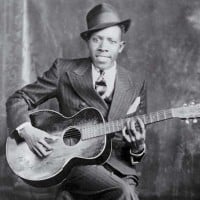 Robert Leroy Johnson was an American blues singer-songwriter and musician. His landmark recordings in 1936 and 1937 display a combination of singing, guitar skills, and songwriting talent that has influenced later generations of musicians. Johnson died in 1938 at the age of 27. The exact circumstances of his death are still unclear today. His death makes him one of the earliest members of the so-called "Club 27".
13
Paul McCartney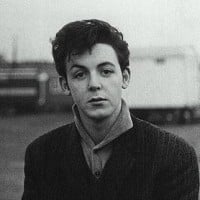 Sir James Paul McCartney (born 18 June 1942) is an English singer-songwriter, multi-instrumentalist, and composer. With John Lennon, George Harrison, and Ringo Starr, he gained worldwide fame with the rock band the Beatles, one of the most popular and influential groups in the history of pop and rock music.One of the most successful composers and performers of all time, he is known for his melodic approach to bass-playing, his versatile and wide tenor vocal range and his musical eclecticism, exploring styles ranging from pre-rock 'n' roll pop to classical and electronica. His songwriting partnership with John Lennon remains the most successful in history
14
Jim Morrison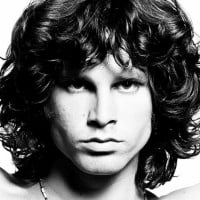 James Douglas "Jim" Morrison was an American singer, songwriter, and poet best remembered as the lead singer of the Doors.
15
Chris Cornell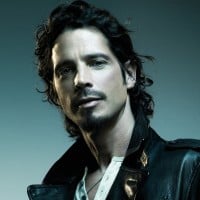 Christopher John "Chris" Cornell was an American rock musician and singer-songwriter, best known as the lead vocalist, primary songwriter and rhythm guitarist for Seattle rock band Soundgarden and as former lead vocalist and songwriter for the supergroup Audioslave. His vocal range was C2 to A5, while his highest notes went up to G6. He died on May 17, 2017.
BAdd New Item