Top 10 Non-Metal Musicians Who Like Metal Music
I put higher musicians:
- whose own genres are far from metal, such as jazz, country, pop or folk
- who proved better they love metal

The Top Ten

1 Lady Gaga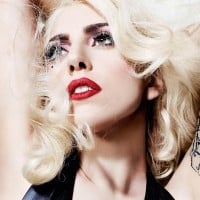 Stefani Joanne Angelina Germanotta, known professionally as Lady Gaga, is an American singer, songwriter, and actress. ...read more.
Lady Gaga is probably the most high profile pro-metal musician of the 21st century by far. She mainly loves Metallica but not only - she talked about her old metal days in Jersey and the Lower East Side. She's a proud metalhead and she has a long track record of celebrating and working with heavy metal that goes deeper than the aesthetics of the typical modern celebrities.
While headlining Lolapalooza she danced to Metallica's "Metal Militia"!
Metallica's drummer Lars Ulrich said about her:
'I knew she was a metal chick at heart, but I didn't know how deep her metal roots were. Her relationship with Metallica goes way back - like deep album cuts on the early couple records."
In 2017 Lady Gaga joined Metallica for band's Grammy performance of "Moth into Flame". Performing with Metallica was like a dream come true and she awarded herself with a new tattoo inspired by Metallica's "Moth Into Flame". But this collaboration was met with mostly negative responses from Metallica's ...more
She even has a song called "Heavy Metal Lover", and she played with Metallica last year.
2
Ryan Adams
He's a country musician who always wanted to be in a metal band and proved it - in 2010 he recorded the album Orion, a tribute to Voivod (Canadian metal band, obviously his favorite metal band).
3
Dave Grohl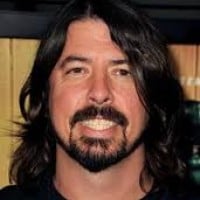 David Eric "Dave" Grohl is an American rock musician, multi-instrumentalist, singer, songwriter, producer and film director. He is best known as the former drummer of the hugely popular 90s grunge band Nirvana and the vocalist/guitarist for the alternative rock band Foo Fighters. He has sat behind the ...read more.
His genre is close to metal and loving metal isn't a big surprise but he's really an enormous metal fan and did more than just loving/listening to metal - he recorded his own one-off metal album (Probot, 2004), described by Grohl as "a death metal Supernatural".
The album features metal musicians whom Grohl admired - members of Venom, Voivod, King Diamond, Celtic Frost, Sepultura, Napalm Death, and more.
In an interview he said Voivod blew his mind in the 80s.
4
John Darnielle
John Darnielle is the singer/songwriter for indie folk band The Mountain Goats. Oddly enough, perhaps their best known song is "The Best Ever Death Metal Band in Denton" - about two high school kids who form a death metal band.
But Darnielle's metal love doesn't stop there - he also wrote a book about Black Sabbath's Master of Reality for the 33 1/3 series.
Also, for Pitchfork's "Situation Critical" feature, where musicians choose songs to soundtrack hypothetical situations, all of his selections were songs by Danzig.
5
Demi Lovato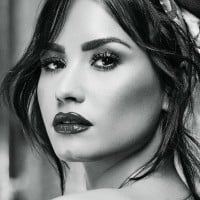 Demetria Devonne "Demi" Lovato is an American singer, songwriter, and actress. After appearing on the children's television series Barney & Friends as a child, she received her breakthrough role as Mitchie Torres in the Disney Channel television film Camp Rock and its sequel Camp Rock 2: The Final Jam. ...read more.
She said "[Metal isn't] all I listen to, of course, but there was a period of time where it was. I guess it started in school. I started listening to stuff with screaming in it, and then I started [exploring] more metal. MySpace helped me a lot, and friends will tell me about certain bands. And some of the bands I like aren't necessarily too metal. It's funny, because the Jonas Brothers dance and play dance music in their dressing room, and I'll be across the hall, and I just blare metal. People walk by and go, 'Really? ' "
What she likes in metal?
She obviously respects the musicianship because she explained "It's so completely different from anything else. You've got vocals that I can't do, the double bass drums, the incredible guitar solos... every part of the band does more difficult stuff than your average rock band does. I listen to these bands, and I wish I could do all of that, but I can't."
6
Kenny G.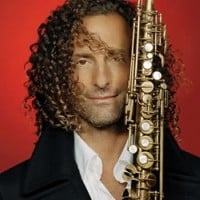 He's a sax player of smooth jazz! But he was seen at least twice at Opeth shows in LA (Opeth are a death metal band from Sweden).
Why Opeth don't invite him to play a sax solo on their next album? Opeth stuff is progressive enough and can include some odd sections, in my opinion. Some other metal bands already did it - Tobias Sammet sang jazz in the middle of a power metal song. And I liked it.
(check out the list Top 10 Metal Songs that Include Rare / Atypical Combinations with Other Music Genres)
7
Kurt Cobain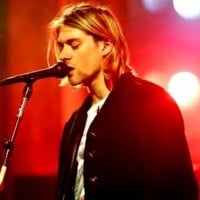 Kurt Cobain was born February 20, 1967, in Aberdeen, Washington. In 1987, he started the grunge band Nirvana, which became one of the most successful bands ever. He was a talented yet troubled grunge performer. Kurt Cobain became a rock legend in the 1990s with his band. He committed suicide at his ...read more.
You may be surprised he loved Celtic Frost - one of the bands that pioneered extreme metal in the 80s (prototypes for black, death and thrash metal). Cobain's favorite Celtic Frost album was To Mega Therion.
He also really enjoyed The Melvins who, especially back in those days, were about as 'heavy' as you could get...
Can't decide between whezzer or him but since everyone thinks grunge killed metal I will vote for him.
Wow. And grunge was made to kill metal...
8
Rivers Cuomo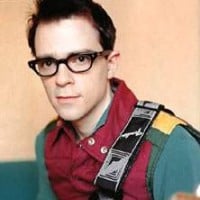 Rivers Cuomo is an American musician and singer-songwriter. He is best known as the lead vocalist, lead guitarist and songwriter of the alternative rock band Weezer, with whom he has recorded sixteen studio albums.
Weezer's band member was a member of prog-metal band Avant Garde (active from 1985-1990), before Weezer was formed.
Also, Weezer's 2002 album Maladroit incorporated some metal riffing into their usually softer sound.
Cuomo's most recent reference to his metal past is the title of Weezer's 2010 compilation Death to False Metal.
Rivers was actually inspired by Kirk Hammet to learn guitar I think and I think Maladroit had some inspiration from bands like Black Sabbath as I heard. So Rivers was definitely a fan of the genre.
9
Avril Lavigne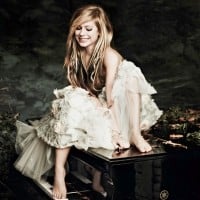 Avril Ramona Lavigne is a Canadian–French singer-songwriter and actress. By the age of 15, she had appeared on stage with Shania Twain; by 16, she had signed a two-album recording contract with Arista Records worth more than $2 million.
She's a big metal fan and even sang live Metallica's Fuel, when she was 18-19.
Her "Fuel" sucked, honestly, her singing was emotionless, absolutely
10
Chad Kroeger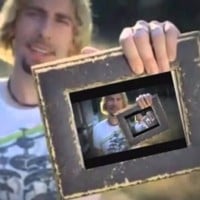 Chad Robert Kroeger is a Canadian musician and producer, best known as the lead vocalist and guitarist for the Canadian rock band, Nickelback.
He tries to be metal, but he ended up being a hippy rock singer, he isn't as bad as the media says though
The Contenders
11
Beck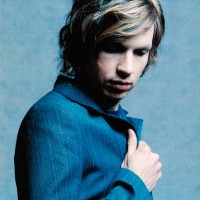 Beck Hansen, known by stage name Beck, is an American singer, songwriter, producer and multi-instrumentalist. He is mostly known for his musical composition, as well as a palette of sonic genres.
He's a fan of Carcass - a band that plays death metal, goregrind/grindcore.
12
Deryck Whibley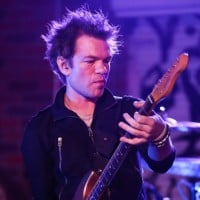 Deryck Jason Whibley (Born March 21, 1980) is a Canadian musician, best known as the lead vocalist, rhythm guitarist, songwriter and producer of the punk rock band Sum 41. He has made 7 studio albums with Sum 41 to date.
13
Amy Lee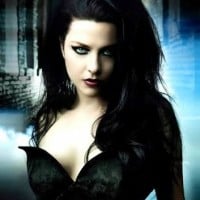 Amy Lynn Hartzler, known professionally as Amy Lee, is an American singer-songwriter, classically trained pianist and composer. She is also the lead singer to the Arkansas band Evanescence.
She's not very high on this list because her own genre is close to metal but she should be on here because she likes... death metal. Which is too far from what she sings. She started listening to death metal at 15-16.
14
Mike Dirnt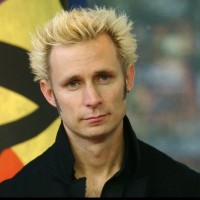 Michael Ryan Pritchard, known professionally as Mike Dirnt, is an American musician best known for being the co-founder, bassist, backing and occasional lead vocalist of the American punk rock band Green Day.
He has cited Cliff Burton as an influence, alongside wearing a "...And Justice for All" shirt in the music video for "Revolution Radio", so I'm sure he's a Metallica fan.
15
Corey Taylor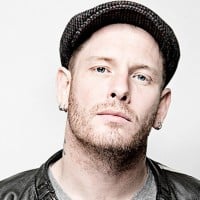 Corey Todd Taylor was born in December 8, 1973. He is an American musician, author, and actor best known as the lead singer and lyricist of the Nu-metal band Slipknot and hard rock/alternative metal band Stone Sour.
He is a metal singer though.
16
Chester Bennington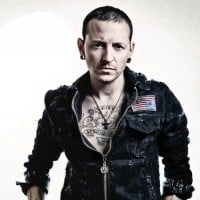 Chester Charles Bennington (March 20th, 1976 - July 20th, 2017) was an American musician, singer, songwriter and actor, best known for being the lead singer of Linkin Park. Before he was known for Linkin Park, Bennington was the lead singer of post-grunge act Grey Daze who was heavily inspired by Stone ...read more.
17
Adam Gontier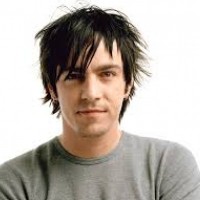 Adam Wade Gontier is a Canadian musician and songwriter. He is the lead singer, rhythm guitarist and main songwriter for Saint Asonia, but is best known as the former lead singer, rhythm guitarist and main songwriter of the Canadian rock band Three Days Grace.
18
Eminem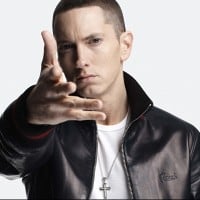 Eminem, born Marshall Bruce Mathers III, is an American rapper, actor and music producer born on October 17, 1972 in St. Joseph, Missouri. Eminem has sold over 300 million records making him the bestselling hip-hop artist of all time. In addition to his solo career, he is a member of D12 and (with Royce ...read more.
19 Mike Kroeger
20
Bruce Forsyth
He was a singer and dancer and was an Iron Maiden fan and even attended the same show as me in London 2013. No lie. May he rest in peace, charmer.
21
Eric Church
Wasn't he a country musician? I didn't know he likes metal.
22
Lemmy Kilmister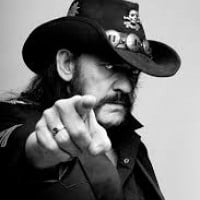 Ian Fraser Kilmister, known as Lemmy, was an English musician, singer and songwriter who founded and fronted the rock band Motörhead. He was a bassist and a singer known for his raspy voice. He died in 2015 from cancer and other health problems.
I doubt he isn't into metal cause didn't he cover songs by Metallica, Iron Maiden, and Ozzy Osbourne? Just saying.
Nope. Lemmy said many times he didn't like metal. He reiterated to Der Spiegel in 2014: "I do not particularly like heavy metal."
Yep, Lemmy's relationship with metal is a mystery.
Well, he was friends with a lot of metal musicians like Rob Halford, Ozzy, Tony Iommi, Dio, Bruce etc
23
Billie Joe Armstrong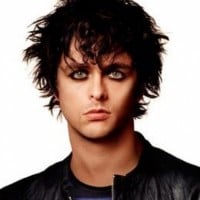 Billie Joe Armstrong is an American musician, singer, songwriter, and actor who is best known as the lead vocalist, primary songwriter, and guitarist of the punk rock band Green Day, which he co-founded with Mike Dirnt. He's also in side-project groups such as The Network, Foxboro HotTubs, Pinhead Gunpowder, ...read more.
24
Jerry Cantrell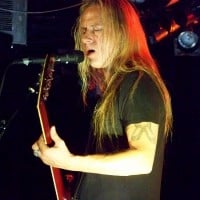 Jerry Fulton Cantrell Jr. is an American musician, singer-songwriter and guitarist best known as the founder, lead guitarist, co-lead vocalist and main songwriter of the rock band Alice in Chains.
25
Chris Cornell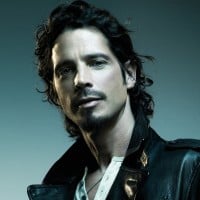 Christopher John "Chris" Cornell was an American rock musician and singer-songwriter, best known as the lead vocalist, primary songwriter and rhythm guitarist for Seattle rock band Soundgarden and as former lead vocalist and songwriter for the supergroup Audioslave. His vocal range was C2 to A5, while his highest notes went up to G6. He died on May 17, 2017.
Same with Jerry Cantrell but Soundgarden are little bit different from what Alice in Chains played while yes they both are grunge bands their type of grunge is different from bands like Nirvana and Pearl Jam. Soundgarden,Alice in Chains and also Melvins combined Metal with alternative elements and all 3 bands are on Metal archives because of this so in my opinion the musicans from those bands are metal musicans.
PSearch List