Top Ten Teen Angst Bands
"Teen Angst" is a term used to summarize music whose lyrics and style, often also the artists' looks, focus on emotional issues such as rejection, heartbreak, isolation, depression, paranoia, place in society, and more. Many of these feelings get most intense in teenage years, hence the origin of the term, but it's not limited to that time. Depending on song and artist, the music may be told from a first person perspective and are cathartic in nature, or be addressed to a person suffering from said emotions, encouraging them to keep their head up, or both.

Teen Angst music is not bound to a specific genre. While usually associated with certain genres of rock music, it can pretty much occur in any genre. The most common ones are alternative rock, metalcore, grunge, nu-metal, post-hardcore, emocore, post-grunge, industrial, Hamburger Schule, trancecore, pop rock and indie rock, among others. Teen Angst music has been released to heavily differing critical and commercial reactions, but almost always have a very loyal following which often relates to the artist on a very personal level and devotes much of their lives to their fandom. Quite often, such bands are part of a certain subculture, scene or movement, but not always. While many of these started off as statement against the mainstream and a celebration of individuality, it happened more than once that they ended up becoming a widespread trend. Similar phenomenons have always been present in popular music (e.g. Rock'n'Roll in the 1950s), but when talking about Teen Angst music, people usually mean works from the 90s and newer.

Finally, some personal words. I know that I may not seem like the typical target audience, being slightly older, having wider interest and with a more differentiated view on… well, everything, but I really do love Teen Angst music extremely much. It's mostly a typically American thing, and you can't imagine how exciting such a wild and impulsive showcase of rough, cathartic and melodramatic feelings sounds to an Austrian, where music like this has barely been noticed. While German music does have a lot of music with a very emotive outfit it feels more planned out and the lyrics are more poetic and essay-like, barely straightforward (in the 90s, there was Hamburger Schule, which had many musical and visual similarities to the later American emo music, but it was more sophisticated and is mostly hailed by critics). I know that many Americans look down on several of these groups, and I guess that's mostly because they have a very young audience that worships them in a god-like kind of way. But I feel that you should embrace to have such artists that can be a powerful outlet for tormenting feelings everyone has in their life, whether young or old.

The Top Ten

1 Linkin Park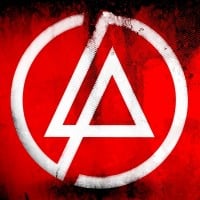 Linkin Park is an American rock band formed in Agoura Hills, California, in 1996. The members currently include Mike Shinoda (vocals, keyboards, rhythm guitar), Brad Delson (guitar), Dave "Phoenix" Farrell (bass), Joe Hahn (DJ) and Rob Bourdon (drums). Linkin Park are associated with a mixture of Alternative ...read more.
This band is very impressive in that it can be charged with very aggressive teen-angst themes without ever becoming monotonous or annoying like most angst bands become.

Every album they made feels like a journey through a distressed teenager's mind as he goes through the motions of abuse and depression.
The closer to their darkest album (the signature song, "Numb") is literally an allegory for someone's farewell message before they suicide.

Their angst is so much deeper and darker and more colorful than the rest of the bands on the list.

The amount of anger and sadness that they have helped teenagers deal with over the years really does make them the best angst band ever.
I think without the success of Linkin Park, little of the bands that rose to fame after their debut would be where they are now, making this music. I didn't include them on the top because of Bennington's death, they deserve it for their impact, they deserve it because it's the band that grew most attached to me as it is the only one I knew since I was a young teen, and they deserve it because their four rock albums are simply the most intense and tormenting emotional experiences on music. This is pure catharsis, heavy in negative feeling, angsty and angry.
2
My Chemical Romance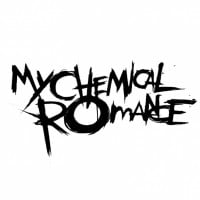 My Chemical Romance is an American rock band from Jersey City, New Jersey, active from 2001 to 2013, and again from 2019 to present day. For much of their career, the band consisted of lead vocalist Gerard Way, guitarists Ray Toro and Frank Iero, bassist Mikey Way, and drummer Bob Bryar.
Out of all these bands, this is the group with the most thought out music. Their albums followed overall storylines and concepts, had strong social commentary and most perfectly capture the zeitgeist of their generation. The difference between My Chemical Romance and other stylistically similar bands is the intelect and thought process behind the music. While containing as many dark emotions as other bands on the list, they wrapped it in ambitions as big as 70s concept albums, thus making them very appealing to both teens looking for an outlet for their negative feelings towards the world and so-called serious music lovers.
3
Jimmy Eat World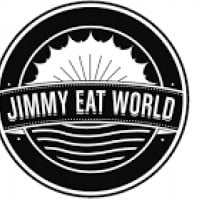 Jimmy Eat World is an American rock band from Mesa, Arizona, that formed in 1993. The band is composed of lead vocalist and guitarist Jim Adkins, guitarist and backing vocalist Tom Linton, bassist Rick Burch and drummer Zach Lind.
Often, Jimmy Eat World, next to Sunny Day Real Estate, are seen as the only real emo bands by music elitists, as they make/made the genre emocore, already in the 90s (which I disagree. Definitions change, and emo is not emocore, it's a term for any music typically listened to by the emo subculture). I am not much of a fan of Sunny Day Real Estate, their sound may dwell on emotion, but is also shapeless and too lo-fi and indie for my taste, but Jimmy Eat World arrive with an infectiousness and powerful melodrama that they appear like the blueprint (or rather blackprint) for every My Chemical Romance, Panic! At the Disco or Falling in Reverse to arise after them. Many expanded on their ideas, as heard on My Chemical Romance's thought out concept albums, PATD's mix with pop and FIR's heaviness, but truth is that Jimmy Eat World may be the quintessential emo band of music history. And wow, is "Pain" an astounding mix of torment and earworm appeal.
4
Falling in Reverse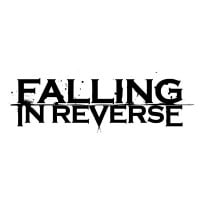 Falling in Reverse is an American post hardcore band from Las Vegas, Nevada, formed in 2008, signed to Epitaph Records. ...read more.
Falling in Reverse is seen and even advertised as a project by Ronnie Radke, and every second of their music is him bleeding out emotions. While definitely not the most likable person on the planet, he went through a lot, including a poor childhood, a stay in prison and having been kicked out of his band for whom he contributed a large part of their debut record. May I say that (next to Chester Benington's) he has my favorite of all teen angst singers. Because you totally buy everything he says in his lyrics. Sometimes he sounds confident, sometimes deeply cynical, then seriously angry, then completely hurt, then almost apathic. And I am not talking about an album here, he can cover al these aspects in a single song.
Falling in Reverse has so far delivered three of my favorite teen angst albums like this... oh, and "Fashionably Late", but at least they realized that this random mix of genres didn't work out.
5
Tokio Hotel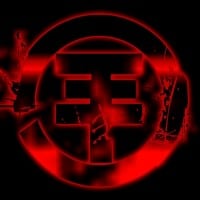 Tokio Hotel are a pop rock band from Magdeburg, Germany, consisting of Bill Kaulitz (singer), Tom Kaulitz (guitar), Gustav Schäfer (drums) and Georg Listing (keyboards, bass) that formed in 2001. ...read more.
This band is the closest Germany ever got to American teen angst bands. When you compare them to German artists that copied them, and then to American alt rock bandds, they surprisingly resemble the latter. At least on their pre-hiatus albums. While their German language debut (neither written by them nor performed well due to Bill's vocals before puberty voice change), their image was kind of ruined in Germany, but everything 2007 and newer still stands as completely unique in German music. The imagery of their lyrics had that melodrama and coolness, and their music felt more easy flowing and relaxed. After their hiatus their sound changed towards dreamy electronica that they got to know in the US and German critics were much more welcoming than before. But lyric-wise, I bet a lot of teens still can relate. Just not emo kids, but hipster kids.
6
Black Veil Brides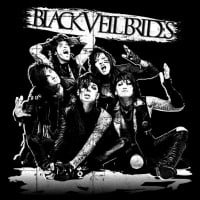 Black Veil Brides is an American rock band currently consisting of Andy Biersack (vocals), Jinxx (guitar), Jake Pitts (guitar), Christian Coma (drums) and Ashley Purdy (bass), that formed in 2006 in Ohio. ...read more.
Black Veil Brides easily have my favorite lyrics of all teen angst bands. While not as thought out as My Chemical Romance's concepts, they have the sympathy it takes to perfectly execute music that offers something to hold onto for people who feel rejected and lost. They rely more on metaphors and beautiful sounding wordings, and they understand how to write both anthemic and uplifting music. Yes, I said uplifting. While expressing a love for the dark and sinister, they ultimately stand for strength, not giving up and standing together as s community. Their message is basically: "they say you are a freak? Well, we are too. And many others are too. But that's just what makes us who we are and is our biggest strength."
And this is something that needs to be said, and BVB do that the most authentic. And if you have watched interviews or fan videos with Andy Biersack, he seems to really be like this. It's not a gimmick.
7
Evanescence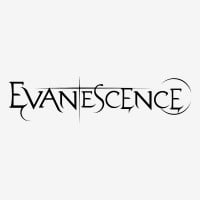 Evanescence is an American rock band founded in Little Rock, Arkansas in 1995 by singer/pianist Amy Lee and guitarist Ben Moody.
Another teen angst band that managed to have a very good standing in the world, also in "serious" music lover circles. Simply put: they have a much more professional and advanced musicianship and lyricism, and there overall sound is more mature, even though their traits will appeal to every teen who feels lost. Much like My Chemical Romance and LP, Evanescence are probably aiming for completely different and more adult audiences, but more than the other bands, they embrace each of their fans and are happy to have all of them no matter for what reasons.
8
Panic! at the Disco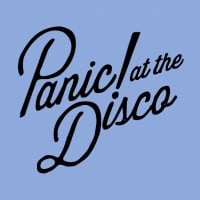 Panic! at the Disco is an American pop rock band from Las Vegas, Nevada, formed in 2004 and featuring the current lineup of vocalist Brendon Urie, accompanied on tour by bassist Dallon Weekes, guitarist Kenneth Harris, and drummer Dan Pawlovich.
In the mid-2000s, both Fall Out Boy and PATD had a few hits in Germany, but nobody ever associated them with emo. For that, their visual style was simply not emo enough. We had Tokio Hotel and Cinema Bizarre, and even rappers with more gimmicky looks, so we expected huge anime-like wigs from emo. Back then, we simply called these groups punk.
9
Nirvana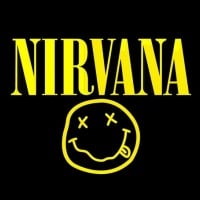 Nirvana was an American grunge band that was formed in Aberdeen, Washington in 1987. Nirvana disbanded after Kurt Cobain committed suicide in 1994. The drummer of the band, David Grohl, went on to start the Foo-Fighters, an alternative rock band. ...read more.
How can you bot vote to Nirvana! Grunge is typically about teenage angst!
10
Crown the Empire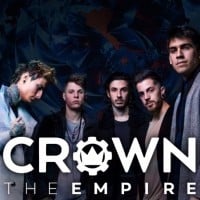 Crown the Empire is an American metalcore band formed in 2010 in Dallas, Texas. They have released one EP and three full-length albums.
I don't know if they are any famous in the US, but I just recently discovered them and found them extremely appealing to me. They are not simply angstly, it feels like a raging, hateful outburst of all the tons of negative energy that has been building up for years and now consumes everything like a raging fire.
The Contenders
11
I See Stars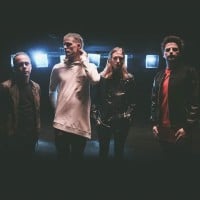 I See Stars is an American rock band that formed in 2006 based in Warren, Michigan. The band currently consists of vocalist Devin Oliver, guitarist Brent Allen, keyboardist and vocalist Andrew Oliver, and bass guitarist Jeff Valentine.
What the great Falling in Reverse heavily failed at with "Fashionably Late", I See Stars perfectly deliver in all of their works. They throw metalcore, indie rock, dubstep and techno into a blender and it always perfectly merges into each other. One song alone can take you from the 90s skater scene to 2000s emo to a 2010s European techno club to an easy going forest trip with an indie loving hipster. The thing that the band manages is to connect all these different sounds and groups, so that it feels like "we are one". It's like all off-beat groups got together to peacefully celebrate their individuality. Also, "The End of the World Party" is one hell of an album. They just kind of managed to sum up 3 centuries in less than 40 minutes.
12
Pierce The Veil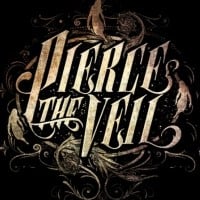 Pierce the Veil is an American post-hardcore band from San Diego, California. Formed in 2006, the band was founded by brothers Vic and Mike Fuentes after the disbandment of the group Before Today, which was formed out of the San Diego punk rock scene.
13
Sleeping With Sirens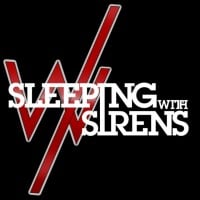 Sleeping with Sirens is an American rock band from Orlando, Florida currently residing in Grand Rapids, Michigan. The band currently consists of Kellin Quinn, Gabe Barham, Jack Fowler, Nick Martin, and Justin Hills.
14
Paramore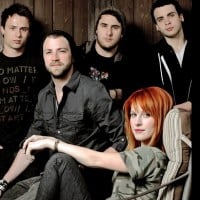 Paramore is an American rock band from Franklin, Tennessee, formed in 2004. The band currently consists of lead vocalist Hayley Williams, guitarist Taylor York, and drummer Zac Farro.
15
Good Charlotte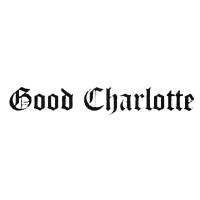 Good Charlotte is an American pop-punk band from Waldorf, Maryland that formed in 1996. Since 1998, the band's constant members have been lead vocalist Joel Madden, lead guitarist and vocalist Benji Madden, bassist Paul Thomas, rhythm guitarist and keyboardist Billy Martin and drummer Dean Butterworth, ...read more.
16
Green Day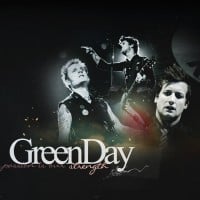 Green Day are an American pop punk/punk rock band formed in East Bay, California in 1987. The members include Billie Joe Armstrong (vocals and guitar), Mike Dirnt (bass), Tré Cool (drums) and Jason White (guitar). Green Day are associated with punk rock, pop punk and alternative rock. Some of their influences include The Ramones, Sex Pistols, NOFX, and Bad Religion. They are best known for their songs like 'Boulevard of Broken Dreams', 'Basket Case' and their 'American Idiot' & 'Dookie' albums. American Idiot sold 6 million copies in the U.S. and won a Grammy Award for "Best Rock Album". Green Day have sold over 75 million records worldwide and have won 5 Grammy Awards. They ...read more.
17
Blood on the Dance Floor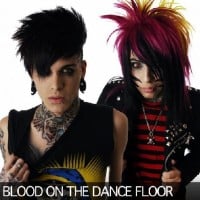 Blood on the Dance Floor was an American scene duo currently consisting of Dahvie Vanity and Fallon Vendetta that formed in 2006. Former members include Jayy von Monroe (2009-2016) and Garrett Ecstasy (2009). All of them provided vocals to the project. ...read more.
18
Tocotronic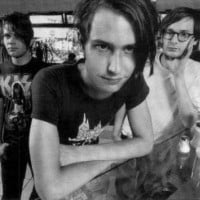 This Hamburger Schule band already had the American emo haircuts in the 90s, and their covers looked very hipster-ish, plus they wrote lyrics about teenage life, being different and emotional outlet. Funny thing: to this day, critics and sophisticated serious music lovers totally love this group to death. Like, in lists about the greatest German albums compiled by music journalists you have about five of their records somewhere in top positions. If you want to be seen as intellectual in music circles, just say you listen to them. But actually, they never had that much of a commercial success and the wide public doesn't really know them. That feels... kind of like a reversed stereotype for this kind if music.
19
Bring Me the Horizon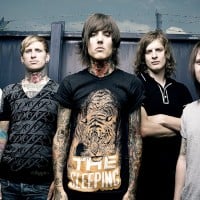 Bring Me the Horizon is a British rock band from Sheffield, Yorkshire. Formed in 2004, the group currently consists of vocalist Oliver Sykes, guitarist Lee Malia, bassist Matt Kean, drummer Matt Nicholls, and keyboardist Jordan Fish. They are signed to RCA Records globally and Columbia Records exclusively ...read more.
20
Korn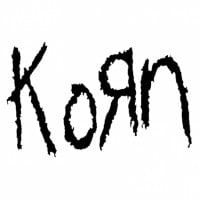 Korn is an American nu-metal band from Bakersfield, California, formed in 1993. The band's current lineup includes founding members Jonathan Davis, James "Munky" Shaffer, Brian "Head" Welch, and Reginald "Fieldy" Arvizu, with the addition of Ray Luzier, who replaced the band's original member, David ...read more.
21
Three Days Grace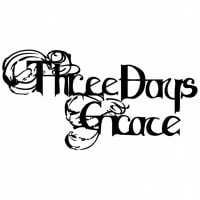 Three Days Grace is a Canadian post-grunge/alternative rock band formed in Norwood, Ontario in 1992 with a line-up consisting of guitarist and lead vocalist Adam Gontier, drummer and backing vocalist Neil Sanderson, and bassist Brad Walst. Their original name was Groundswell until they changed it to ...read more.
22
Breaking Benjamin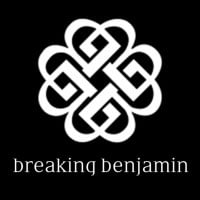 Breaking Benjamin is a American post-grunge/alternative metal/rock band formed in 1998. The bands members all changed in the time between 2010 to 2014, with the exception of Ben Burnley (Vocals). The Ex-Members included Chad Szeliga (Drums), Aaron Fink (Guitar) and Mark Klepaspi (Bass). ...read more.
23
Asking Alexandria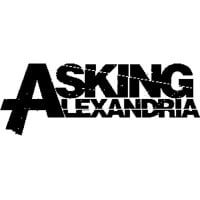 Asking Alexandria are an English metalcore band from York, North Yorkshire formed initially in 2008 by lead guitarist Ben Bruce along with former lead singer Danny Worsnop, bassist Joe Lancaster, keyboardist and synth player Ryan Binns, and current members drummer James Cassells and rhythm guitarist ...read more.
24
Pearl Jam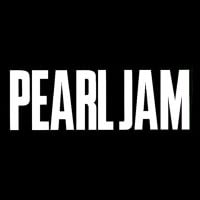 Pearl Jam is a grunge/alternative rock Band formed in Seattle, Washington in 1990. The band had comprised of Eddie Vedder, Mike McCready, Stone Gossard and Jeff Ament. ...read more.
25
Escape the Fate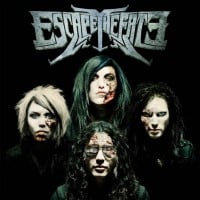 Escape the Fate is an American rock band from Las Vegas, Nevada, formed in 2005 and originally from Pahrump, Nevada. They are signed to Eleven Seven Music.
PSearch List