Top Ten Best Travis Scott Songs
The Top Ten
1
90210

This is just the go to song for Travis fans. Nothing comes close to this. The anxious build-up of over 2 minutes of subtle trap then to an extravagant "IN THE 90210 90210 LOOKINg FOR THE ALLEY" with the guitar ripping in the background. Then after all that angst the beat switches up to nice, smooth rapping with incredible flows. "The alley" is an alley where Travis used to hand out and drug deal and pay prostitutes. However, it is a metaphor for his past life, before he was famous. The whole song is about how his past of drugs and prostitution is a significant chapter in his life, but he is on to bigger and better things now. A whole new chapter in his life.
By far the best song Travis Scott has ever made. The first half of the song is so melodic and could be a great song on its own, but then the beat switch kicks in and brings the energy of the song up by so much. His 'oohs' are just so also. This song (and album) has become the golden standard for any Travis Scott project. This is just such a great song and is one of my favorite songs in the past decade.
2
Goosebumps
I'm a huge travis scott fan, and personally BITTSM was my least favorite album of his. But, Goosebumps is everything about antidote, which was godlike, but improved. You can't top that.
This awesome song gives me goosebumps at how good this is! The music video is pretty creepy but it's got a ton of good effects too. 6/5.
Such a banger, the name fits the song really well, get goosebumps every time I hear it.
3
Oh My Dis Side
This is Travi$ Scott's GREATEST song. This song has the perfect beat to match the eerie intro and feel. Not only is the beat amazing but this song is Travi$'s and Quavo's FIRST collab. I will remember the iconic beat in the beginning of this song when I'm 90 years old dying on my death bed due to cancer. This song is AMAZING.
The dark, eerie guitar loops and massive bass on "Oh My" is so powerful, but then the song transitions to the lowkey and soulful "Dis Side," in which Quavo and Travis talk about their hometowns and come-up. Beautiful song.
My favorite Travis song. The first half is rough in a good way, while the second is indescribable.
4
Antidote

Travis Scott is awesome. This sing is a savage version of The Hills and wow this is stunning. 5/5
The star of Rodeo in my opinion. Rodeo is Travis's best album, tied with Astroworld. Antidote is truly a work of art
He's not only a rapper, he's got amazinf singing skills along with a really good voice..
5
Sicko Mode
Eh, it is decent, I guess...but it's nowhere near his Top 10. The beat switch is just okay-sh. Swae Lee really wasn't very useful here and Drake's 1st bars were pretty useless but the last part was amazing and the middle part is decent. Still could've used better transitions like in 90210.
Going you with the pick and roll. Young LaFlame, he in sicko mode.
Really 36? This is such a good party song it's so good among his best
6
Butterfly Effect
This is the only Travis Scott song I haven't managed to get sick of hearing, no shade. The composition á la Murda Beatz is inarguably his best work yet. It might not be as aggressive as Antidote or Stargazing or as star-packed as Sicko Mode, but it's undoubtedly the most comfortable song of his to listen you with a composition that has more layers than an onion, so you'll notice something else every time you listen to it. A must-play at any party!
This is one of my best Hits, especially at Friday. I've actually been singing Butterfly Effect myself, and I love it.

Answer is; my best Travis Scott song.
Eminem sweet like candy canes…

Love it

Did you know it's the only Travis Scott song with no swearing?
7
Pick Up the Phone
Really savage to listen to and the best Young Thug had ever sounded.
Best tune ever
8
Drugs You Should Try It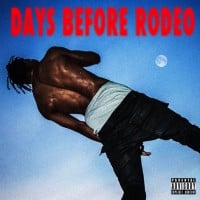 This song has a lonely atmospheric vibe of longing for something/someone. It kind of simulates an ecstasy roll in a way by how the calm intro mixes with the fast beating drums. Like how the waves of euphoria rushes through your body calming you and the intense jaw clenhing and eye rolling is all over the place.
If you don't think this is his best song, I don't know what to say, you probably haven't heard all of his songs. This song is a masterpiece, both production wise and lyrically.
This song gives me chills every time I hear it. Probably the best song of this century.
9
Stargazing
This is some of the best productions I've ever seen.
10
Stop Trying to Be God
He included a harmonica-sample by Stevie Wonder on a trap-song. Anything else?
Stop Trying to Be God is an incredible psychedelic experience. It's a visionary track, a totally surreal, hypnotic vibe, that only Travis could construct like this.
If you want an amazing psychedelic track to smoke to, this is the perfect track. The vibe is amazing here, this dude never has bad productions.
The Contenders
11
Through the Late Night
This is his best song
12
Can't Say
Shawty lick me cleaner
13
Pray 4 Love

Weeknd bangs it
14
Impossible
Killer hook, amazing cloudy production, and incredible flow by La Flame on this song.
15
Maria I'm Drunk

The best arrangement of sounds mankind has ever strung together.
Most underrated travis scott track of all time.
My favorite Travis song do not sleep.
16
3500

The last three minutes are completely unnecessary, but the first five minutes are so lit. I've listened to this song everyday for a couple months!
17
The Ends
The devolving intro, Trav's most focused and cutting lines on the album, and Andre's bone-chilling verse, definitely top 10.
This should be the first
An absolute masterpiece
18
Apple Pie

Travis ends the album by portraying the message of growing into his own person and building a legacy for himself. His usage of explaining who he has become perfectly summarizes Rodeo. TI ends the album by praising Travis and his development into his creative, energetic, empowering self.
Love everything about this song!
19
Nightcrawler

The energy on this track is just off the roof. It brings the feeling of a drunken rage you get at a party
The essence of party souls and dark night life!
The best song ever made
20
Houstonfornication
So underrated I can't believe it! it is one of the best songs in astroworld!
One of his best songs
Best track on Astro
21
Astrothunder
I was in a bad spot a little while ago. Ate some shrooms and listened to this on repeat. I cried for hours.
This song brings you to another planet. I keep it on repeat.
1 of the weakest on Astroworld but the production is solid, his verse could've been better though. 3/5
22
A-Team
Underrated song, one of the best in my opinion.
23
5% Tint
24
Beibs in the Trap
This is probably the only verse by NAV that is actually decent.
25
Yosemite
It's a great song, but it's pretty short (song lasts for 2 minutes). I would like it better if it were longer
Why isn't this higher
PSearch List