Top 10 Best Metal Reunions
The Top Ten
1
Iron Maiden Reunion of 1999
In 1999, legendary Iron Maiden members Bruce Dickinson and Adrian Smith returned to the band permanently. Bruce left Maiden in 1990 and Smith in 1993, and to this day, they are still producing new music with this legendary heavy metal band.
If it weren't for this, metal would have never made a comeback.
2
Black Sabbath Reunites in 1997
Ozzy Osbourne, Geezer Butler, and Bill Ward rejoined Black Sabbath for a reunion tour in 1997, with Pantera as the opening act. This reunion resulted in a DVD, live album, new Sabbath tracks, Grammy awards, and one legendary reunion!
3
Rob Halford Returns to Judas Priest
Rob Halford left the legendary NWOBHM band Judas Priest in 1992 and was replaced by Tim Owens. In 2003, Rob Halford officially rejoined Judas Priest and is still rocking today!
Don't forget their awesome reunion last year!
4
Dave Mustaine Reunites With Metallica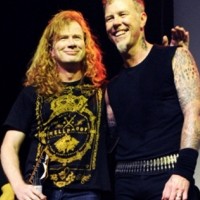 A show in Bulgaria in 2010 turned out to be one of the most legendary shows we've seen: The Big Four Live. Anthrax, Slayer, Megadeth, and Metallica came together for one big show. Toward the end of Metallica's set, members of all the Big Four bands, including Dave Mustaine, joined the stage to cover Diamond Head's Am I Evil? All the members of Megadeth and Anthrax joined the stage, and as for Slayer, Dave Lombardo was the only member to join. Araya, King, and Hanneman simply weren't interested.
This was great.
5
Mercyful Fate's 1992 Reunion
After Mercyful Fate was defunct for seven years, King Diamond and the band reunited from 1992 to 1999. In that time, they released four studio albums before going on hiatus in 1997. They have made several other reunions in recent years.
6
Candlemass' 2005 Reunion
In 2005, the legendary Doom Metal band Candlemass got together again, with the original vocalist, Messiah Marcolin. It was the first album to feature Messiah since 1989!
7
At The Gates' 2010 Reunion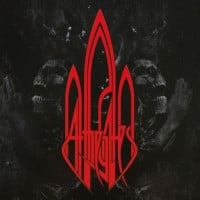 At the Gates is a Swedish melodic death metal band from Gothenburg, and a major progenitor of the Gothenburg sound.
At the Gates was a pioneering melodic death metal band from Sweden. They split in 1996. While having a few reunions in the 2000s, they officially reunited in 2010 and released an album in 2014, making it the first album in 19 years!
8
Faith No More's 2009 Reunion
Faith No More was a very popular alternative metal/funk metal/nu metal/whatever-you-want-to-call-them metal band. They disbanded in 1998, but then in 2009, they reunited and in 2015, a new album was released! The new album, Sol Invictus, was the first Faith No More album in 18 years. This one had an avant-garde sound to it.
9
Head Rejoins Korn
Brian "Head" Welch was the original Korn guitarist, but he left in 2005. In 2012, he joined Korn onstage to perform "Blind." In 2013, Head officially rejoined Korn.
10
Rage Against The Machine's 2007 Reunion
The influential rap metal/nu metal band Rage Against the Machine split in 2000. But in 2007, Rage finally reunited and continued until 2011.
BAdd New Item