Worst Guitarists of All Time
The Top Ten
1
Lil Wayne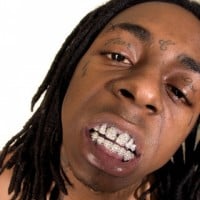 Dwayne Michael Carter, Jr. is an American rapper from New Orleans, Louisiana. He was discovered by Brian "Baby" "Birdman" Williams at a very young age, and was signed to Cash Money Records, where he would be one quarter of the rap group Hot Boys. In the years to follow, he would go on to find his own label, Young Money, where he would sign popular artists such as Drake, Nicki Minaj and Tyga, and he... read more
He's worst and fake. I mean I saw his guitar solos. Are those even real? Those are lame jokes. I mean he taps on guitar and the sound is something else. If you show me someone is picking a note with one finger and calls it economy picking would you believe it? I wouldn't call him the worst guitarist even if he can't play guitar. But why to pretend something you can't do? He tries to become Eddie Van Halen!

At least Kurt Cobain plays guitar. And those were real. Doesn't matter how good, bad or overrated he is.
Why are all there good guitarists on here. When you have people like Lil Wayne, Taylor Swift and Nick Jones on here and you don't vote for them I have to wonder if you even know the difference between good and bad.
Nick Jonas and Lil Wanye are the only 2 who should be on the list. This list is basically a joke, it has Kirk Hammet, Steve Vai, Jimi Hendrix, Jimmy Page etc on this list. This list was probably made by a 10 year old.
2
Nick Jonas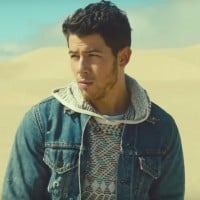 Nicholas Jerry "Nick" Jonas is an American singer, songwriter and actor, best known as one of the Jonas Brothers, a pop rock band he formed with his brothers Kevin and Joe.
I have never heard him play guitar, but I can tell that most just voted on him 'cause they're annoyed with hearing him and his band's music. Same goes with the others on here.
Guys, he is technically by far the worst on this list. He is absolutely talentless and has no purpose in anything whatsoever. Worse than lil wayne and fred durst. Also what the heck is kirk hammett doing on this list?!?!?!?!?!?!? The guy who made this must have been drunk.
If he's trying to be a bad guitarist, than he's doing good.
3
Fred Durst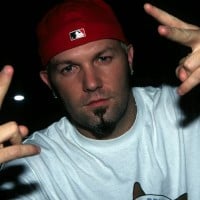 William Frederick "Fred" Durst is an American musician and film director. Durst is best known as the vocalist of the nu metal band Limp Bizkit, formed in 1994, with whom he has released six studio albums.
Fred isn't a guitarist, definitely removed from this list.
He is a good rapper, but Wes Borland is the rightful guitarist.
This guy has no talent
4
Taylor Swift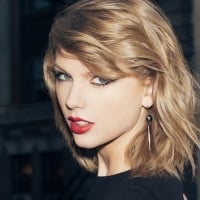 Taylor Alison Swift is an American singer-songwriter.

She was born on December 13, 1989 in Reading, Pennsylvania. She is best known for writing personal songs and for having won 11 Grammys. She became interested in country music when she was around 9 years old, and after watching a documentary about Faith Hill, Swift felt that she should go to Nashville to begin a country music career. She... read more
I don't understand why a bunch of girls pick up a guitar because of Taylor Swift's "music". All she does (or at least did when she was a country singer) is play four chords over and over and sing about every guy she's gone out with and broken up with. She's not that talented and doesn't even play guitar anymore.
Taylor Swift is beyond talentless. I have never seen a more deplorable vocalist in my life.
New Eddie Van Halen my ass. She sucks.
5
Justin Bieber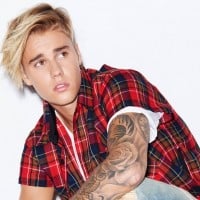 Justin Drew Bieber (born March 1, 1994) is a Canadian singer, songwriter, and record producer. He currently resides in Ontario, Canada and is Christian. He is the son of author Pattie Mallette.

Justin Bieber is best known for his songs "Baby" and "What Do You Mean". He currently has seven videos that exceed 1 billion views on YouTube, which are "Baby", "What Do You Mean?", "Sorry", "Love Yourself",... read more
Might be surprising but NO. Justin Bieber is not the worst guitarist. I said, Taylor Swift, Lil Wayne or Nick Jonas suck. Cause they're poser guitarists. Whether you are able to play guitar or not doesn't matter. It matters if you're fake and showing off. Justin Bieber doesn't show off. I have seen some of his videos on playing guitar. He actually can play some scales. Unlike Taylor Swift who just strums on one chord. And Lil Wayne, he doesn't even know the sound of tapping. Even Elvis Presley was a poser guitarist. But so far, Justin Bieber isn't a poser guitarist. So, I won't say he deserves to be on this list.
This list is just made by jealous little kids who don't have any skill or talent. And OF COURSE Justin is on the list! Surprise surprise...
Worst pop artist of all time I wish pop never existed, only good pop artist would be michael jackson.
6
Kurt Cobain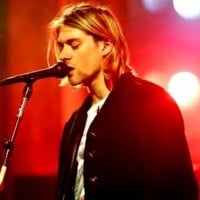 Kurt Cobain was born February 20, 1967, in Aberdeen, Washington. In 1987, he started the grunge band Nirvana, which became one of the most successful bands ever. He was a talented yet troubled grunge performer. Kurt Cobain became a rock legend in the 1990s with his band. He committed suicide at his Seattle home in 1994.
He never claimed to be the best. That's good because he's far from the best. His talent is clearly tapping into teenage angst and translating it into noise. That's it! Kurt is a noisician!
Kurt wasn't technically a good guitar player. He never did many impressive solos or musically diverse riffs, but his guitar playing PERFECTLY matched the feeling the band was going for. His sloppy, distorted guitar screeches matched Nirvana's style and actually made their music sound more interesting and better. If they had a more technically skilled guitarist like Slash for example, the band's music wouldn't have been as good or have made as much of an impact.
The thing about Kurt was that yeah you could sit down with your guitar and play his songs without too much trouble, but it makes you go "why didn't I think of that?" He had an amazing feel for writing compelling guitar lines, technicality aside. There are plenty of bands that like to show off their music theory knowledge but something just gets lost along the way sometimes.
7
Shawn Mendes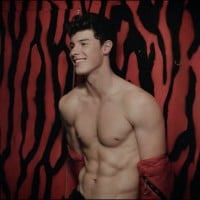 Shawn Peter Raul Mendes is a Canadian singer-songwriter and model. He attracted a following in 2013, when he began posting song covers on the popular video sharing application Vine.
This guy stinks he sucks he only plays acoustic have you even seen him on electric guitars before?! hell I think he writes all that songs just to get chicks
Um, he's played electric guitar many times. Grow a brain and stop being such a jealous brat making hate lists on guitarists you hate
Any one of his songs can be learned in under 60 seconds.
8
Billie Joe Armstrong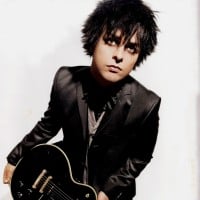 Billie Joe Armstrong is an American musician, singer, songwriter, and actor who is best known as the lead vocalist, primary songwriter, and guitarist of the punk rock band Green Day, which he co-founded with Mike Dirnt. He's also in side-project groups such as The Network, Foxboro HotTubs, Pinhead Gunpowder, and The Longshot. His first group was a band called The Lookouts which disbanded after their... read more
Maybe if he'd shorten his strap, his pick would actually catch all the intended strings. Quality is sacrificed for image, and his ego kills his talent even more.
Sure his solos are easy because as a child he didn't focus on being the best guitarist ever, he focused on being the best songwriter ever.
I can't believe his solos are super easy. I played the solo in "Boulevard Of Broken Dreams" like maybe under 1 minute!
9
Ed Sheeran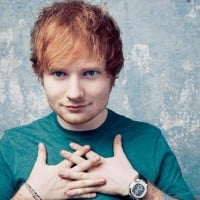 Edward Christopher "Ed" Sheeran is an English singer-songwriter and musician. He sang songs such as The A team and Shape of You. He was born in Hebden Bridge in Yorkshire and raised in Framlingham, Suffolk.
Can't Play, Can't even make a single good song.
All he does is play 3 chords over and over while singing boring and generic love songs
10
Joe Jonas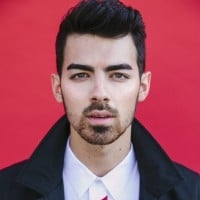 Joseph Adam "Joe" Jonas (born August 15, 1989) is an American singer and actor. Jonas first rose to fame as a member of the pop-rock band Jonas Brothers, along with his brothers Kevin and Nick. ...read more.
The Contenders
11
Chad Kroeger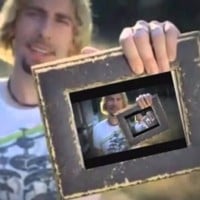 Chad Robert Kroeger is a Canadian musician and producer, best known as the lead vocalist and guitarist for the Canadian rock band, Nickelback.
All he does is play Basic chords that you would learn at a first month guitar lesson (photograph is a perfect example). He doesn't even have good note selection either: burn it to the ground would've sounded better if he didn't go from plucking the open e straight to plucking that string on the 15th fret.
I would also like to add that just because he does everything mentioned bellow doesn't mean that he sucks. It just means that he is not the best guitarist out there. And that is coming from a guitarist.
Not the greatest but not the worst, come on. Stop bandwagoning. He can perfectly play Metallica and Led Zeppelin songs. And I wish I wrote that killer riff to Burn It To the Ground. Get your facts straight.
12
Marilyn Manson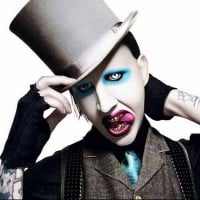 Brian Hugh Warner, better known by his stage name Marilyn Manson, is an American musician, songwriter, actor, painter, multimedia artist, author, and former music journalist.
Not a guitarist.
13
Noel Gallagher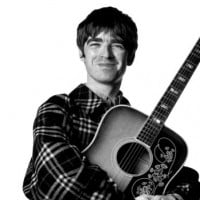 Noel Thomas David Gallagher is an English musician, singer, songwriter and guitarist. He served as the lead guitarist, co-lead vocalist and principal songwriter of the rock band Oasis.
Graham Coxon, Jonny Greenwood, Keith Richards and Pete Townshend are way better guitarists than Noel Gallagher. Also, he is an absolute idiot and treats everyone like garbage. Why anyone would like or support this person is beyond me.
SInce 30 years ago he sounds like he has only a few days practicing, and never improved a little bit, worst guitarist ever, worst solos ever, boring, simple in the baddest sense of the word... very low quality music made for the masses... oasis are the Mcdonald's of music...
If Noel Gallagher would switch up his level of bad attitude with his guitar skill level, he'd be the ideal son-in-law.
14
Johnny Depp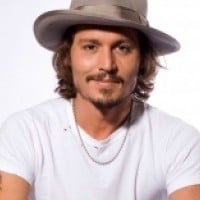 John Christopher "Johnny" Depp II (born June 9, 1963) is an American actor, producer, and musician. He has won the Golden Globe Award and Screen Actors Guild Award for Best Actor. His role in a movie is often rather big. His character is often on the "loopy side" and his character being in a darker state of mind, etc.
15
Kirk Hammett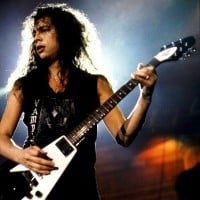 Kirk Lee Hammett is the lead guitarist and songwriter for the heavy metal band Metallica and has been a member of the band since 1983. Before joining Metallica he formed and named the band Exodus.
Whammett demonstrates what happens when you're taught by one of the best, and don't practice your material. Kids, please learn from this!
Kirk is overrated but calling him the tenth worst guitarist of all time is ridiculous. I know he's not as good as some say, and he's definitely not a top 10 guitarist of all time(last time I checked, he was number 8), but he's still a solid guitar player. Like I said, I agree that he's not the best guitarist, but he does not deserve to be tenth on this list.
Even if some people state Metallica is overrated (Also, overrated doesn't mean bad), that does not automatically make Kirk a bad guitarist. The guy's been playing guitar for decades, thus he's seasoned and knowledgeable about his craft.
16
Graham Coxon
Graham Coxon isn't a bad guitarist. He actually knows how to play guitar and he does it well.
No idea who this is. The Top Tens sucks as a site.
17
Jimmy Page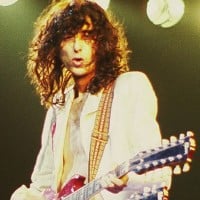 James Patrick Page is an English musician, songwriter, and record producer who achieved international success as the guitarist and founder of the rock band Led Zeppelin.
Come on, how can this guy be the 17th worst guitarist ever? One of the best ever. Just listen him playing live Dazed and Confused, Stairway to Heaven, The Song Remains the Same - pure guitar magic.
Who ever made this list must have snorted 10 pounds of cocaine. Smoked 99 blunts. Did loads of black tar heroin and accidentally typed this in their computer.
It's funny because someone posted this here and then everybody voted to comment on how stupid this was, and boom now he's in the top 20. It's a vicious circle
18
Richard Benson
He used to be good. Now, he seems to have lost all knowledge of music theory. As a guitarist, Richard Benson's guitar playing sounds like he's just slamming a bunch of random notes from different arpeggios and different scales and different keys and different tones together, and playing them at lightning speed with no regard for musicality.
Ba guitarist with no skills, all he know is how to tap and make suffer a guitar, so he SUCKS!
19
Hide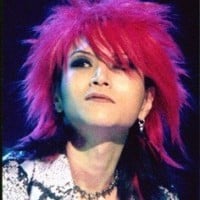 Hideto Matsumoto, better known by his stage name Hide, was a Japanese musician, singer, songwriter and record producer. He is primarily known for his work as lead guitarist of the heavy metal band X Japan.
20
Elvis Presley
Elvis Aaron Presley (January 8, 1935 – August 16, 1977) was an American singer and actor. Dubbed the "King of Rock and Roll", he is regarded as one of the most significant cultural icons of the 20th century. His energized interpretations of songs and sexually provocative performance style, combined with a singularly potent mix of influences across color lines during a transformative era in race relations, led him to both great success and initial controversy. ...read more.
I highly agree - he couldn't play guitar very good and just strummed along with the band. But he posed with a double-neck electric guitar, LOL. There are pictures on the net.
21
Ross Lynch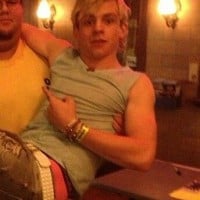 Ross Shor Lynch is an American singer, songwriter, actor, and musician. He is one of the founding members of the pop rock band R5. As an actor, he is known for his debut role as Austin Moon on the Disney Channel original series Austin & Ally, and for his role as Brady in Disney Channel's Teen Beach ...read more.
22
Brad Delson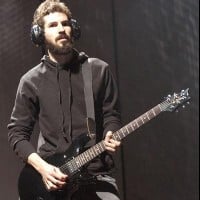 Bradford Phillip Delson is an American musician, best known as the lead guitarist and one of the founding members of the Grammy Award winning rock band Linkin Park.
Linkin Park is mainly centered around lyrical and vocal emotion, both of which the band accomplishes very well. Brad Delson is a serviceable guitarist who provides some good melodies for the band, alongside a few decent guitar solos, but that's about it.
Not THAT bad, but very overrated. Just plays a few simple power chords and that's all.
He's okay, but not one of the best.
23
Yngwie J. Malmsteen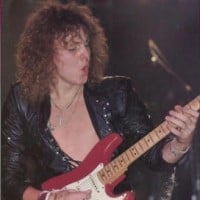 Yngwie Johan Malmsteen is a Swedish guitarist, songwriter and bandleader who was born on June 30th, 1963, in Stockholm, Sweden. He was known for his neoclassical metal playing style back in the 1980s.
"Durr he plays randomly fast notes so he's bad!"
This dude probably just saw his name and said "ok, he belongs here."
Get him out of here. Now!
24
The Edge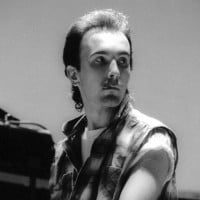 David Howell Evans, better known by his stage name the Edge, is an Irish musician and songwriter best known as the lead guitarist, keyboardist and backing vocalist of the rock band U2.
Just buy a delay pedal and you're already on his level.
He's just ok, in a very generic and derivative way. I wouldn't really say he even plays solos.
Such an overrated guitarist.
25
John Mayer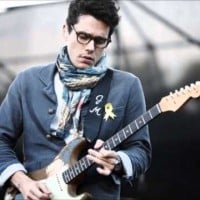 John Clayton Mayer is an American singer-songwriter, guitarist, and record producer. Born in Bridgeport, Connecticut, Mayer attended Berklee College of Music in Boston, but disenrolled and moved to Atlanta in 1997 with Clay Cook. Together, they formed a short-lived two-man band called Lo-Fi Masters.
Dude, have you even heard covered in rain? Or stop this train? Smh. Sure, he's pop, but he's damn good.
Terrible guitarist. Even Lil Wayne could play much better.
Most underrated guitarist ever.
PSearch List