Top 10 Most Shocking Deaths of 2021
2021 was pretty shocking for deaths to even begin with.

The Top Ten

1 Mark Elliott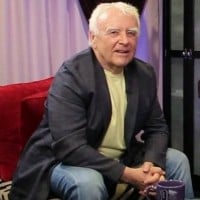 "The Cherished voice of the most beloved animated classics of all time" one of the biggest legends in the voice acting world passed away at age 81. He shaped my and everyone elses childhood. His voice will be a voice you'll never forget

Mark Elliott (1939-2021)
This man was the voice of my childhood. I grew up watching Disney movies on VHS and DVD, and this guy's golden voice was all over the trailers and the bumpers of those releases. RIP Mark. Say hi to Don LaFontaine
2
Larry King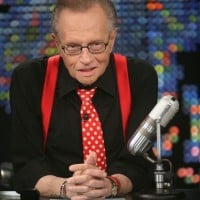 Larry King (1933 - 2021) was an American television and radio host, whose work has been recognized with awards including two Peabodys and 10 Cable ACE Awards.
The longtime man who interviewed the world for over 60 years from radio to news prints, internet, pop culture & even 25 years on CNN's The Larry King Live Show (which made it the longest-running talk show with a single host at the same time), passed away at 87 because of COVID-19. He was truly the greatest interviewer & talk show host that ever lived. He will never be replaced. His name was King for a reason. R.I.P.
3
Hank Aaron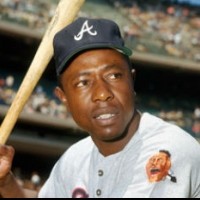 Henry Louis Aaron, nicknamed "Hammer" or "Hammerin' Hank", was an American Major League Baseball right fielder who served as the senior vice president of the Atlanta Braves.
Among the greatest baseball players of the generation. He was 87. R.I.P.
4
Christopher Plummer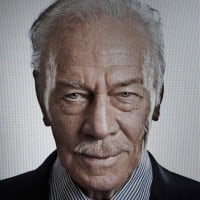 Arthur Christopher Orme Plummer CC (December 13, 1929 – February 5, 2021) was a Canadian actor. His career spanned seven decades, gaining him recognition for his performances in film, stage, and television. He received multiple accolades, including an Academy Award, two Tony Awards, two Primetime Emmy Awards and a Grammy Award nomination―making him one of few recipients of the "Triple Crown of Acting" to also acquire a Grammy nomination. He made his Broadway debut in 1954 and continued to act in leading roles on stage, playing Cyrano de Bergerac in Cyrano (1974), Iago in Othello, as well as playing the titular roles in Hamlet at Elsinore (1964), Macbeth, King Lear, and Barrymore. Plummer performed in stage productions, including J.B., No Man's Land, and Inherit the Wind. ...read more.
Fun Fact; Christopher Plummer's biggest regret was turning down the role of Gandalf in Peter Jackson's Lord of the Rings Franchise.
5
Eric Carle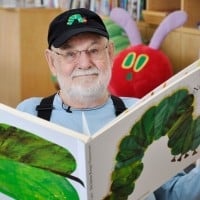 Illustrator of the Grouchy Ladybug, the Very Hungry Caterpillar & many other children's books had kidney failure. He was 91. R.I.P.
6
Christopher Ayres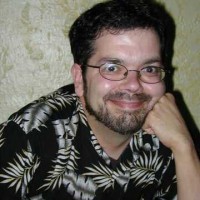 The news broke of his death from COPD which he battled for years. He played Frieza, Dragon Ball's & anime's most iconic villain. He lost a battle of COPD on October 18th at 56. He had it since 2017. The news is definitely among the most shocking of a public death this year & has impacted all of the anime & acting community. He worked there for nearly 20 years. Entertainment will never be the same this should definitely be on the top 3. R.I.P.
Worlds best voice.
7
Dustin Diamond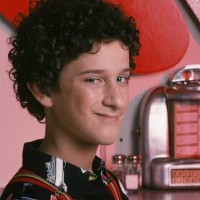 Dustin Neil Diamond (January 7, 1977 – February 1, 2021) was an American actor, director, stand-up comedian, musician, and occasional professional wrestler, best known for his role as Samuel "Screech" Powers throughout the Saved by the Bell franchise.
This was such a shocking death of an actor, known for playing Sam "Screech" Powers from Saved by the Bell & every spin off. He lost his battle to Stage IV lung cancer at 44. He was the G.O.A.T. of actors in the series & franchise. R.I.P.
He was very funny on Saved By The Bell.
8
Thea White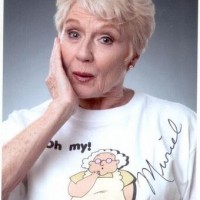 Known for playing old lady Muriel Bagge in Courage the Cowardly Dog. She was 81. R.I.P.
9
Ed Asner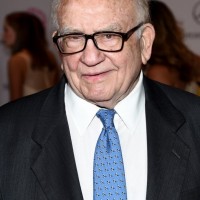 Yitzhak Edward Asner (November 15th, 1929 - August 29th, 2021) was an American actor, voice actor and a former president of the Screen Actors Guild. He well known for portraying Lou Grant on the Mary Tyler Moore Show and the spinoff Lou Grant. He's also known for voicing Carl Fredricksen in Disney Pixar's Up upon many other roles in shows such as Spider-Man: The Animated Series, Justice League, Gargoyles etc.
Lou Grant from the Mary Tyler Moore show & Carl Fredricksen, the main character in Up. He passed away from natural causes 1 year 1 day after Chadwick Boseman did from cancer. He was 91. R.I.P. to a legend that entertained people of all ages.
I liked his voice acting performance in Up!
10
Philece Sampler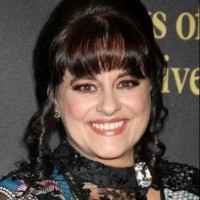 The Contenders
11
Tanya Roberts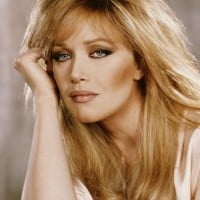 Known for That 70's Show, Charlie's Angels & James Bond: A View to Kill as well as participating in Miss Universe, she collapsed on Christmas Eve 2020 & was diagnosed with cardiac arrest 11 days before her death. She was 65. R.I.P.
12
Sabine Schmitz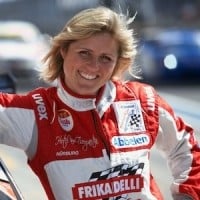 13
Sophie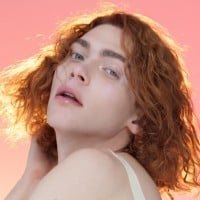 A truly shocking death for anyone in 2021 and in general. She fused multiple EDM & pop genres together to create hyperpop. It helped contribute to the modern music from almost every artist today including Charli XCX, Kim Petras, Rita Ora, Sam Smith & many more. Even Madonna was influenced by her & her song B**** I'm Madonna used Sophie's hyperpop genre. Hyperpop was even used by BTS & Blackpink which huge fandoms really love. R.I.P. to the creator of almost all of the 2010's & today's music. - StevenUni108.
This death hit us harder than any other from a musician since that of Avicii or even Michael Jackson. She mixed techno, trance & other forms of EDM with pop to create the microgenre hyperpop. It paved the way for songs by artists such as A.G. Cook, Charli XCX, Slayyyter, Kim Petras, Rita Ora & many more. She fell off her roof while trying to get a better view of the Moon from up there. She was the partner for Charli XCX & worked with her on her songs. Now Charli has no one big & important to work with so she practically lost all hope. What further makes this shocking was that this started the Twitter hashtag trend #HereForCharli which TikTok Queen Charli D'Amelio mistook for herself & got backlash over, prompting Trisha Paytas to call her out in a way that would involve ending her TikTok era. The music & general world lost a literal legend that'll never ever be replaced or compared to & music will never ever be the same again. January ended with a horrible tragedy going down in ...more
Such a shocking death. The world lost a literal legend and heaven gained an angel. The trans queen of pop. R.I.P. Sophie 1986-2021.
Such an influential figure in modern music. I don't think I can imagine the music industry without her.
14
Norm Macdonald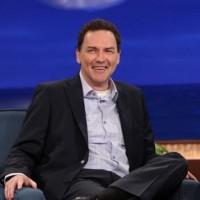 Norman Gene Macdonald[ (October 17, 1959 – September 14, 2021) was a Canadian stand-up comedian, writer, and actor known for his deadpan style. ...read more.
15
Butch Reed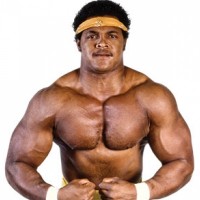 16
Nikki Grahame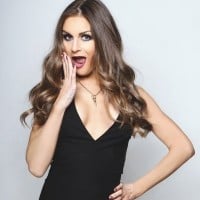 Actress & model Nikki Grahame passed away on April 9th from anorexia the same day Prince Philip (the Duke of Edinburg) & DMX passed away. She was only 38. The modeling industry lost an important member (yet among the shortest - at only ~5'1"). This shows us anorexia should be taken seriously & should stop being promoted for any reason. April 2021 has really been turning out devastating & so has much of 2021 & the 2020's. R.I.P. Nikki 1982-2021.
ONLY 38?! From anorexia?! Just goes to show how toxic the modelling industry is.
17
Cloris Leachman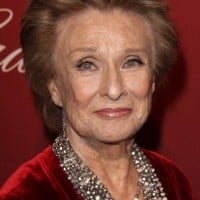 Cloris Leachman was an American actress and comedian. In a career spanning nearly eight decades she has won eight Primetime Emmy Awards, a Daytime Emmy Award, and an Academy Award for her role in The Last Picture Show.
All these people died in 2021?
18
DMX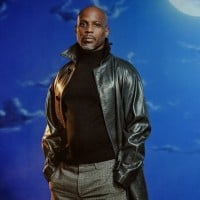 Earl Simmons, known professionally as DMX and Dark Man X, was an American rapper and actor. He was born on December 18, 1970. He passed away on April 9th, 2021 after suffering a heart attack.
How is he on #17? I want to see him on the top 5. He was a legend and I even heard his music at a Dallas Mavericks game one day before his death... on my birthday. I was also a big fan of him before he died.
Can't believe he overdosed on drugs. He had a heart attack following it. He was 50. R.I.P.
Not much into hip hop but dang this is a pretty heavy loss...Only 50...
19
Rush Limbaugh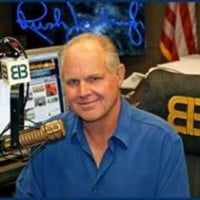 Rush Hudson Limbaugh III (January 12, 1951 – February 17, 2021) was an American radio personality, conservative political commentator, author, and television show host. He was best known as the host of his radio show The Rush Limbaugh Show, which was nationally syndicated on AM and FM radio stations.

Limbaugh hosted a national television show from 1992 to 1996. He was among the most highly compensated figures in American radio. In 2018, Forbes listed his earnings at $84.5 million. In December 2019, Talkers Magazine estimated that Limbaugh's show attracted a cumulative weekly audience of 15.5 million listeners to become the most-listened-to radio show in the United States. Limbaugh also wrote seven books; his first two, The Way Things Ought to Be (1992) and See, I Told You So (1993), made The New York Times Best Seller list. ...read more.
The man who helped in politics in bringing Donald Trump into the political world & showed love toward the American constitution & raised money for leukemia research just lost his battle to lung cancer at 70. He was the greatest American political radio show host of all time. Just like how Larry King was the greatest interviewer of all time. Both changed the world in revolutionary ways you couldn't imagine. Yet both sadly had a history of smoking. R.I.P.
Just found out this morning. Fly high Rush!
He also appeared in one Family Guy episode!
20
George Segal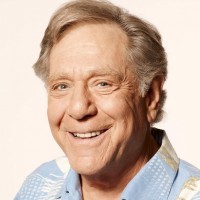 21
Yaphet Kotto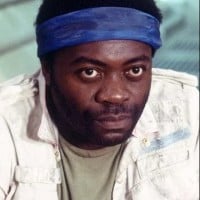 22
Marc Wilmore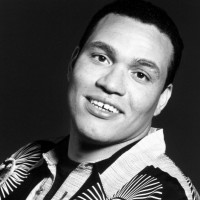 23
Carlos do Carmo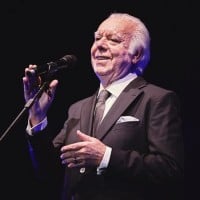 He was a Portuguese fado singer. The son of Lucília do Carmo, a well-known fadista, do Carmo began his career in fado following his father's death in 1962, when he returned back from a period in Switzerland to help his mother run the family's fado house. He began singing himself shortly afterwards & in 1963, he began his career as a recording artist. He continued working at the fado house for a number of years, while also expanding his recording career. He achieved national and international success in the 1970s, including performances at the Royal Opera House in London and the Paris Olympia. He represented Portugal at the 1976 Eurovision Song Contest with his song "Uma flor de verde pinho", finishing in 12th place. He passed away on New Year's Day at 81. R.I.P.
24
Mike Reese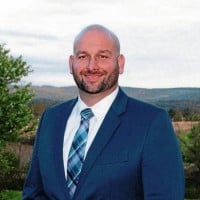 The Pennsylvania State Representative leader Mike Reese passed away on the 2nd day January from brain cancer at 42. R.I.P.
25
Walker Boone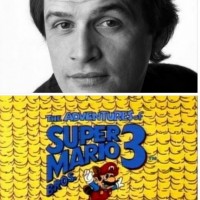 I just found out about Walker Boone's death, I'm so shocked and sad
PSearch List