Most Charismatic People of All Time
The Top Ten
1
Jesus Christ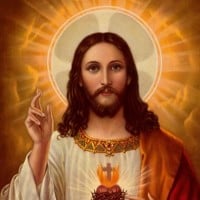 Jesus Christ was born in Bethlehem, Palestine. He was born to Mary, as the bible says "she was found with child of the Holy Ghost" (Matthew 1:18). He was both man and God (John 20:28). According to the bible He is God alone (Deuteronomy 6:4).

According To The Christian Bible, Jesus' purpose on Earth was redemption and salvation. While He was on Earth he healed the sick, brought the dead back... read more
I can easily believe that Jesus Christ is at the top of this list, I mean, He did create all of us. Whether or not you choose to believe it, it is still true. His teachings have lasted since the dawn of time (aka the Seven Days of Creation), and are still huge in the world today. Oh, and please don't give this a thumbs down, after all, it is only an opinion. A pretty valid opinion at that. And, of course, this did take me a solid five minutes to type. And lastly-eh what the heck? I don't even have an account, do what is there to lose? Goodbye everyone! I'll remember you al in therapy!
AMEN! Although I think he transcends this list- as this is for humans and he is the King of Angels. By the way, to those who have negative comments, that's a reflection on you. You wouldn't like people insulting your opinions, especially ones you were passionate about- so your negative comment isn't about your religious opinion, it is about your lack of respect- you are just not polite...
2
Winston Churchill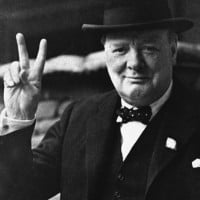 Sir Winston Leonard Spencer-Churchill was a British statesman who was the Prime Minister of the United Kingdom from 1940 to 1945 and again from 1951 to 1955. Churchill was also an officer in the British Army, a historian, and a writer.
I really admire this gentleman. His "Keep Calm And Carry On" speeches helped to lift a whole nations spirits through one of the toughest times in British history. He also had a fantastic sense of humour!
I have a book of his quotes. They never fail to inspire and amuse.
He was widely known for his charisma.
3
John Lennon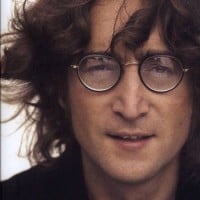 John Winston Ono Lennon, MBE (9 October 1940 - 8 December 1980) was an English singer and songwriter who rose to worldwide fame as a co-founder of the Beatles, the most commercially successful band in the history of popular music. He was assassinated by Mark David Chapman on December 8, 1980 at age 40. Lennon was characterised by the rebellious nature and acerbic wit in his music, writing and drawings,... read more
He was wise beyond his years, talented and so charismatic in his ability to communicate his ardent desire for peace and equality or all!
The most brilliant, talented, kind, compassionate, well spoken and out spoken for the underdog and for equality and all humanity!
I don't agree with everything he said and did, but he stood up for his beliefs. I admire him for that.
4
Richard Feynman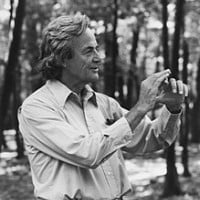 Richard Phillips Feynman was an American theoretical physicist known for his work in the path integral formulation of quantum mechanics, the theory of quantum electrodynamics, and the physics of the superfluidity of supercooled liquid helium, as well as in particle physics for which he proposed the parton model.
Wow, I was not expecting Richard Feynman to be this high on ANY list on TheTopTens. Anyway, I'm glad that he has at least some notability here and do agree that he was quite charismatic.
Feynman had very charismatic ways of explaining physics. I would have loved to have seen it in action.
5
Oscar Wilde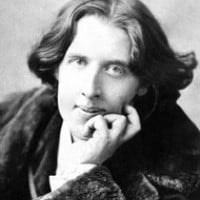 Oscar Fingal O'Flahertie Wills Wilde (16 October 1854 – 30 November 1900) was an Irish playwright, novelist, essayist, and poet. After writing in different forms throughout the 1880s, he became one of London's most popular playwrights in the early 1890s. He is remembered for his epigrams, his novel The Picture of Dorian Gray, his plays, as well as the circumstances of his imprisonment and early death.
Completely agree with whoever added this. Thank-you!
6
Albert Einstein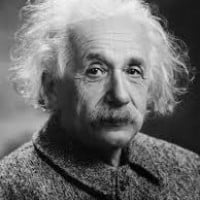 Albert Einstein (14 March 1879 – 18 April 1955) was a German-born theoretical physicist, widely acknowledged to be one of the greatest and most influential physicists of all time. Einstein is best known for developing the theory of relativity, but he also made important contributions to the development of the theory of quantum mechanics. Relativity and quantum mechanics are together the two pillars of modern physics. His mass–energy equivalence formula E = mc2, which arises from relativity theory, has been dubbed "the world's most famous equation". His work is also known for its influence on the philosophy of science. He received the 1921 Nobel Prize in Physics "for his services to theoretical ...read more.
Brains and intrigue a winning formula for global success, without the mass casualties of some people on this list.
7
Adolf Hitler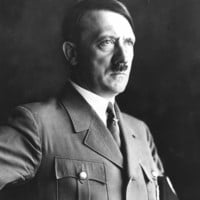 Adolf Hitler (April 20, 1889 - April 30, 1945) was a German politician of Austrian descent who served as the leader of the Nazi Party since 1921, Chancellor of Germany since 1933, and Führer of Nazi Germany since 1934. As dictator of Nazi Germany, he reversed the Treaty of Versailles, initiated World War II in Europe with the invasion of Poland in September 1939, and was a central figure of the Holocaust... read more
Surprised to not see Hitler higher on the list. Remember, charisma is not always a positive trait. Hitler was definitely a manipulative mastermind.
Adolf Hitler was a true master of manipulation. Always "a man of the people," he turned his allies into his subordinates and rose through the ranks of Germany much faster than any politician of his time. His charisma seduced his entire country into to believe that starting a genocide against the innocent Jews was for the better good. Personally, I think every charismatic dictator deserves to be on this list.
Adolf Hitler was one of the most charismatic people of The Great Depression. He promised change to the entire country of Germany and many citizens of the US turned to him for help. People were desperate for help financially and he gave them hope for a better future. He promised to end The Great Depression and had everyone on his side. He was a man for the people.
8
Elizabeth II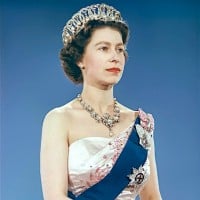 Elizabeth II (Elizabeth Alexandra Mary; 21 April 1926 – 8 September 2022) was Queen of the United Kingdom and 14 other Commonwealth realms from 6 February 1952 until her death in 2022. Elizabeth was born in Mayfair, London, as the first child of the Duke and Duchess of York (later King George VI and Queen Elizabeth). Her father acceded to the throne in 1936 upon the abdication of his brother, King Edward VIII, making Elizabeth the heir presumptive. She was educated privately at home and began to undertake public duties during the Second World War, serving in the Auxiliary Territorial Service. In November 1947, she married Philip Mountbatten, a former prince of Greece and Denmark, and their ...read more.
Close to becoming the longest-reigning monarch in British history, Her Majesty is a true example of grace.
She is very charismatic.
9
Stephen Fry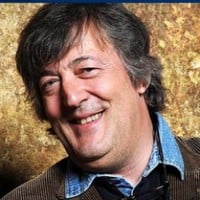 Stephen John Fry is an English comedian, actor, writer, presenter and activist. After a troubled childhood and adolescence, during which he was expelled from two schools and spent three months in prison for credit card fraud, Fry secured a place at Queens' College, Cambridge, where he studied English ...read more.
10
Rowan Atkinson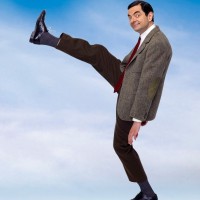 Rowan Sebastian Atkinson, is an English actor, comedian, and screenwriter best known for his work on the sitcoms Blackadder and Mr. Bean.
The Newcomers
?
Jeff Stinco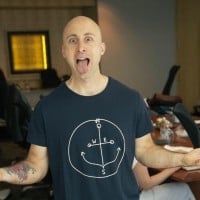 Jeff stinco is very charismatic but what I like most about him is that he lifts up others. He really tries to include people. He listens well and he seems so respectful. Thats why I love him so much
?
Bill Murray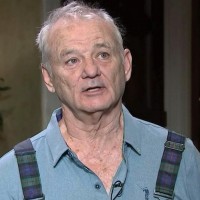 William James "Bill" Murray is an American actor, comedian, and writer. He first gained exposure on Saturday Night Live, for which he earned his first Emmy Award and later went on to star in comedy films, including Meatballs, Caddyshack, Stripes, Tootsie, Ghostbusters, Ghostbusters II, Scrooged, What About Bob?
The Contenders
11
Madonna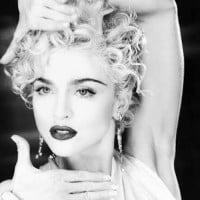 Madonna Louise Ciccone, known professionally as Madonna, is an American singer, songwriter, actress, and businesswoman. She influenced a lot of singers such as: Lady Gaga, Jennifer Lopez, Rihanna, Beyonce Knowles and Britney Spears. She is known as Queen of Pop and at modern pop culture specifically ...read more.
12
Thomas Edison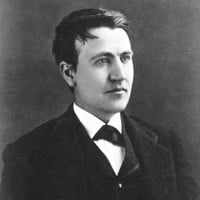 Thomas Alva Edison was an American inventor and businessman, who has been described as America's greatest inventor.
"I haven't failed. I've just found ten thousand ways that won't work!"
13
Elvis Presley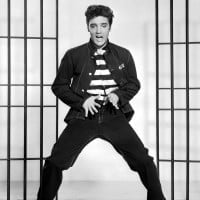 Elvis Aaron Presley (January 8, 1935 – August 16, 1977) was an American singer and actor. Dubbed the "King of Rock and Roll", he is regarded as one of the most significant cultural icons of the 20th century. His energized interpretations of songs and sexually provocative performance style, combined with a singularly potent mix of influences across color lines during a transformative era in race... read more
Hilarious that this man is rated lower than most of the people on top of the list.
His charisma was so extreme that people was in awe of him just by being in the same room as him. Big Hollywood starts were starstrucked.
He could get a crowd going wherever he was.
Most charismatic idol to be ever born.
14
Paul the Apostle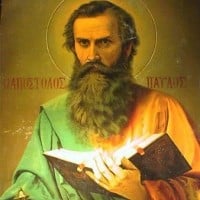 Paul the Apostle, commonly known as Saint Paul, and also known by his native name Saul of Tarsus was an apostle who taught the gospel of the Christ to the 1st-century world.
He was a great teacher, and his epistles are some of the greatest works ever written.
15
Vera Lynn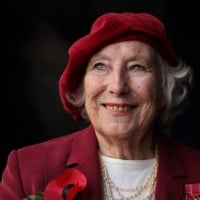 16
Tom Lehrer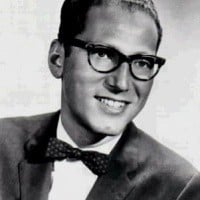 17
Freddie Mercury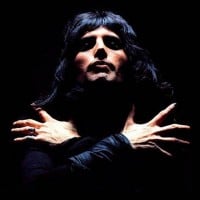 Freddie Mercury (born Farrokh Bulsara, 5th September 1946 - 24th November 1991) was a Zanzibari-born British singer of Indian descent, songwriter and record producer, known as the lead vocalist and songwriter of the British rock band Queen. He also became known for his flamboyant stage persona and four-octave ...read more.
How can you not love Freddie? At a concert he had thousands of people in the palm of his hand, and if he told them to sing they would, while on the inside he was such a nice, caring and loving person. Everyone who came to know him has said he was attentive, lovable, and had a presence wherever he was.
No one and nobody was more charismic and charming than Freddie Mercury..
Extremely strong charisma.
18
Dwayne Johnson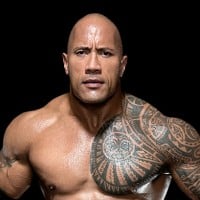 Dwayne Douglas Johnson, also known by his ring name The Rock, is an American and Canadian actor, producer and semi-retired professional wrestler, signed with WWE.
Can you smell... What the Rock. Is. Cooking
19
Robert Downey Jr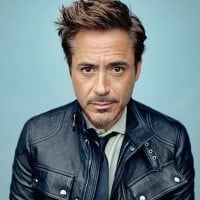 Robert John Downey Jr. (born April 4, 1965) is an American actor and producer. His career has included critical and popular success in his youth, followed by a period of substance abuse and legal troubles, and a resurgence of commercial success in middle age.
Because he is talented and had a presence.
20
K.S. Chithra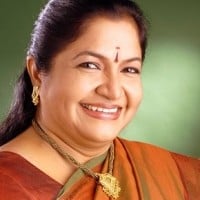 Krishnan Nair Shantakumari Chithra, often credited as K. S. Chithra or simply Chithra, is an Indian playback singer from Kerala. Chithra also sings Indian classical, devotional, and popular music.
Completely agree with whoever added this. Thank-you!
21
Judy Garland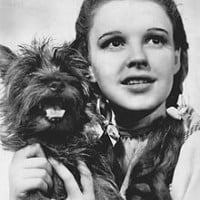 Judy Garland, born Frances Ethel Gumm (June 10, 1922 – June 22, 1969) was an American singer, actress, and vaudevillian. The American Film Institute named her 8th greatest female star of classic American cinema. She's also the mother of actress and singer Liza Minnelli.
22
Tina Turner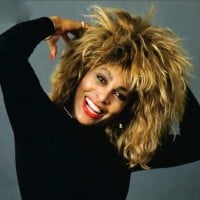 Tina Turner, née Anna Mae Bullock, was a singer, dancer, actress and author, whose career spanned more than half a century, earning her widespread recognition and numerous awards.
23
John Cleese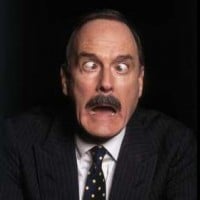 John Marwood Cleese is an English actor, voice actor, comedian, screenwriter, and producer. He achieved success at the Edinburgh Festival Fringe and as a scriptwriter and performer on The Frost Report.
24
Muhammad Ali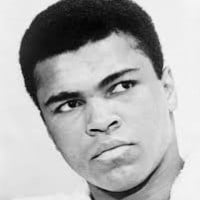 Muhammad Ali, born Cassius Marcellus Clay Jr. (January 17, 1942 – June 3, 2016) was an American professional boxer, activist, entertainer, poet, and philanthropist. Nicknamed The Greatest, he is widely regarded as one of the most significant and celebrated sporting figures of the 20th century, and is frequently ranked as the best heavyweight boxer and greatest athlete of the century.
Hard to think why there's even a competition. He did everything with charisma! You look at him and you can't find a flaw. Just a RARE form of human
He was a masterful showman, you couldn't take your eyes off him.
25
Martin Luther King Jr.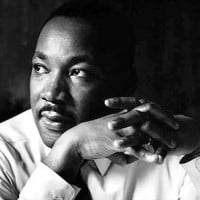 Martin Luther King Jr. (born Michael King Jr.; January 15, 1929 – April 4, 1968) was an African American minister and activist who became the most visible spokesperson and leader in the civil rights movement from 1955 until his assassination in 1968. King is best known for advancing civil rights through nonviolence and civil disobedience, inspired by his Christian beliefs and the nonviolent activism of Mahatma Gandhi.
He managed to get his enemies, white people, to listen to him.
PSearch List