Top 10 Saddest Celebrity Deaths of All Time
Hate when people on T.V., in movies, or in music die like anything. Yep a hard thing to swallow, a'right. Here's the list of the most shockingly sad celebrity deaths in history...

The Top Ten

1 Michael Jackson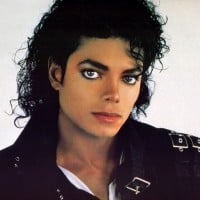 Michael Jackson (Michael Joseph Jackson; August 29, 1958 – June 25, 2009) was an American singer, dancer, and songwriter. He passed away from cardiac arrest caused by a propofol and benzodiazepine overdose on June 25, 2009. He donated (at least) a remarkable 500,000,000 dollars to charity. Michael is also known as The King of Pop (a title given to him by Elizabeth Taylor) or under the initials MJ. Dubbed the King of Pop, he is regarded as one of the most significant cultural figures of the 20th century. ...read more.
Michael Jackson was such a wonderful person. He cared about the world and even children. He even donated thousands to charity and popularised many dance moves. Even after 13 years, it's still sad for him to die. He was such a true music legend and an amazing human being. His legacy will live on forever and so will his music. R.I.P.
This may sound obsessive, even crazy. But for 9 years, I have been depressed. Even when three of my family members died, I felt empty and didn't feel any remorse or sadness at all. It's as if all of the sadness I should feel for their deaths are all on Michael instead. I don't know if it has something to do with my trauma from when I was an infant. What I do know, however, is that I'll do whatever it takes to keep his memory and his legacy alive. He may be a celebrity, but to me, he's more than that. Everyone deserves to be treated with respect no matter what they're going through. Despite what the media threw at him, he remained humble and kind even after losing his only true home, Neverland Ranch, where children could play and Michael can get caught up on all of the childhood years he missed.
You'll be dearly missed Michael
R.I.P
My heart simply broke when he died. I don't think I'll ever be the same. There was something so inherently good about him. I always knew that people like Michael are not long for this world,but there is nothing that could have prepared me for the day. There are many singers/actors that I like,but Michael is the only one that I feel a deep connection with..I may not have known him,but I could definitely feel him. I am honored to have walked the earth at the same time as he did and to have been breathing the same air as he did. He was a genius without a doubt,but most importantly he was a TRULY beautiful human being and it showed in everything he did. I still cry from time to time when I think of him. It is hard not to.
Definitely the saddest! It truly felt as if time had froze that day, I remember exactly where I was and what I was doing when I heard the news. No celebrity death has caused me as much heartache as Michael Jacksons, even after 9 years just thinking about his death brings tears to my eyes. Rest in peace Michael, you are truly missed. Your incredible legacy lives on through your music. There will never be anyone like him.
2
John Lennon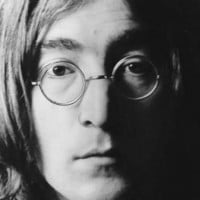 John Winston Ono Lennon, MBE (9 October 1940 - 8 December 1980) was an English singer and songwriter who rose to worldwide fame as a co-founder of the Beatles, the most commercially successful band in the history of popular music. He was assassinated by Mark David Chapman on December 8, 1980 at age 40. Lennon was characterised by the rebellious nature and acerbic wit in his music, writing and drawings, on film, and in interviews. His songwriting partnership with Paul McCartney remains the most successful in history.
His death was the most saddest death. I feel for Kurt and Heath, but they died because of themselves, drugs and stupid. For music, what part of "Imagine all the people living life in peace" don't people understand.? He was a real musician, memebr of most successful Band and a peacemaker.
He was a great man. He was also a peacemaker and amazing lead singer of The Beatles, one of the greatest bands of all time following Queen. Rest In Peace John Lennon
John Lennon's death deprived us of one of the greatest human beings who ever lived!
He died before I was born and I would love to have known him. Why did he have to be murdered? Why?
3
Robin Williams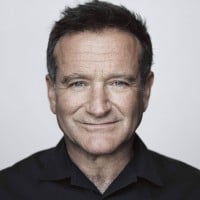 Robin McLaurin Williams was an American actor and comedian. Starting as a stand-up comedian in San Francisco and Los Angeles in the mid-1970s, he is credited with leading San Francisco's comedy renaissance. He died in 2014.
Robin Williams would not be my number 1 saddest, that would be Princess Di, a nation mourned.
Bader Ginsberg didn't make the cut because she achieved so much and died with familial love and admiration.
Such a loss of such an inspirational human being, cannot be described. He was definitely, as Jimmy Fallon so beautifully puts it: "I am never gonna see anyone like this human ever. "

He has been such inspiration for, someone like me, who just make other people, feel happy about the world and themselves.

O Captain, My Captain, you will be missed dearly.

I just hope, you have a great day, to Whoever reads this.

Remember you are such a good, lovable human and you matter.
When a celebrity dies, most people just ignore it and go on with their lives. But when Robin Williams died, people took notice. He was an amazing person with a wonderful personality who suffered from crippling depression, as well as the beginnings of dementia and Parkinsons. But anyone who grew up in the 90's can tell you Robin Williams held a special place in our hearts.
He was a comedian. As a comedian he made millions life and made people smile, but no one realized he himself needed a little bit of that joy he gave us. When he died I couldn't believe it how could such a happy man take his own life? I have to admit I shed a few I tears I hope people will remember 80 years from now for he was an amazing man.
4
Chester Bennington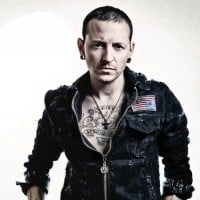 Chester Charles Bennington (March 20th, 1976 - July 20th, 2017) was an American musician, singer, songwriter and actor, best known for being the lead singer of Linkin Park. Before he was known for Linkin Park, Bennington was the lead singer of post-grunge act Grey Daze who was heavily inspired by Stone Temple Pilots they released two albums with Chester before his death. Wake Me and No Sun Today, a third album called Amends would be released in 2020 consisting of voice samples from Bennington. After Grey Daze dissolved, Bennington would join Linkin Parkin in 1999 formerly called Hybrid Theory, replacing former vocalist Mark Wakefield, who would go on to become Taproot's producer. Even with Bennington's ...read more.
Linkin Park gave my childhood a depth I can't express in words. In the past 12 years, it's those memories associated with Linkin Park in my head that I cherish the most. Chester's voice, whether soft or a scream, were always beautiful, energetic, passionate and revolutionary. I care, Chester. We all care...
Chester was such an amazing singer and screamer in Linkin Park, and when I heard about his death in July via a Clevver News video, I was sad about it and I've been on a Linkin Park binge for quite a while. Personally, I think his death was one of the saddest celeb deaths of 2017. Rest in peace Chester. You may have died, but you'll always be remembered as a legend. We all miss you so much. :'(
Chester Bennington and Chris Cornell were the first celebrity deaths that I got emotional over. Two incredible musicians as well as incredible human beings and the world is a much darker place without them.
He is my childhood hero. The way he sings and the lyrics, they spoke his heart out as he does mine. He will always be my hero from time to time, his legacy will always lives on.
5
Heath Ledger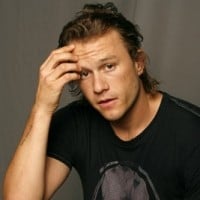 Heath Andrew Ledger was an Australian actor and director. After performing roles in Australian television and film during the 1990s, Ledger left for the United States in 1998 to develop his film career.
I think it bothers me more that we'll never get to see him do more. The joker was arguably the best performance of all time. I hate to see that his legacy has to live on through that role, when he could have easily become the most famous actor in history if he were still alive.
Definitely the saddest. He had such a bright future. He never lived to see himself win an Academy award and the saddest thing is he died thinking everyone would hate his portrayal as The Joker when in reality it was one of the greatest.
Devastating. Such an absolute tragedy. Someone so young, who was just finding his momentum. I still dream about the amazing things we might've seen him in.
He was an amazing actor who alwase
Played a completely different character. He went from romantic bad boy Patrick in "10 things I hate about you" to a creepy homicidal joker in "The dark night".
6
Paul Walker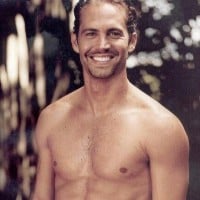 Paul William Walker IV was an American actor . Walker began his career guest-starring in several television shows such as The Young and the Restless and Touched by an Angel .
By far my favorite actor ever. His death destroyed me and helped me realize that life isn't always that long. Paul taught us that family is the most important thing in our lives and that we should all live life at a quarter mile at a time
RIP
At first I wasn't sad because I've never watched any of the Furious movies. Then I watched them one by one and I broke into tears at the end of Furious 7. His death was one of the saddest.
I cried when I heard he died his movies were such a big part of me growing up and when we saw the last ride with him and vin in fast 7 I cried more than I have ever.
I have never seen any of the FatF movies, so when I found out that he died, I honestly didn't care. I just now watched 1-7 movies, and now I fully understand everyone's pain. He was a truly great person, and wish that he faked his death even though I know that that is impossible. May he R.I.P.
7
Stan Lee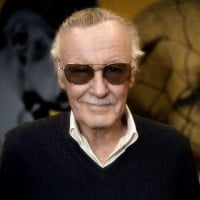 Stan Lee (December 28, 1922-November 12, 2018) was a comic-book writer, editor, publisher, media producer, television host, actor and former president and chairman of Marvel Comics. He is best regarded as an influential figure for the comic book industry and general entertainment.
I am so happy about all of his life's work and I am sad he passed last night. I have always followed him in his footsteps and loved all the Marvel characters. RIP Stan Lee
Definitely, Stan Lee's death was truly heartbreaking, he was a genius, and probably one of the best entertainers (or probably the best one).
His passing is the only thing that can make me cry and after he died I went through a small depression. This man deserves to be number one. I love you 3000 Stan Lee
I am not a fan of Marvel, but he had inspired many kids who do like Marvel. RIP Stan Lee... You're legacy will always live on...
8
Kurt Cobain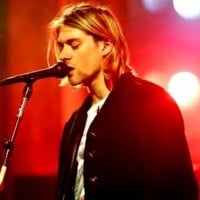 Kurt Cobain was born February 20, 1967, in Aberdeen, Washington. In 1987, he started the grunge band Nirvana, which became one of the most successful bands ever. He was a talented yet troubled grunge performer. Kurt Cobain became a rock legend in the 1990s with his band. He committed suicide at his Seattle home in 1994.
Kurt Cobain spoke for those who couldn't and he still does today. His lyrics were simple and yet deep at the same time, so many people including myself can still relate to his music. He was not a god, he was a good guy who loved to make music and share his ideas, his death only immortalised his work, contrary to the the official police report, Kurt didn't commit suicide, check it out for yourself in the documentary Soaked In Bleach, no matter what you make of his death, think about his life, his achievements his positive things. It makes me happy that someone like him actually lived. We need more people like him. Rest in peace Kurt.
It hurts that I will never get to meet this great musician, Nirvana is my favorite band but it is sad that I will never get to meet the lead singer in person. Kurt was amazing but I understand that he couldn't handle being "mainstream" and he was depressed, so the only way out for him was suicide. At least he isn't suffering, but it makes me so sad that Kurt isn't in this world with us anymore. :,(
Most people think he had a pretty good life. Watch " Kurt Cobain: Montage Of Heck" He had a horribly sad life. From Start to finish. It will bring you into crying on the floor.
He killed himself to escape depression, memories of past as sad as it sounds to be.
9
Freddie Mercury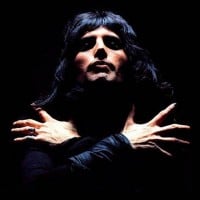 Freddie Mercury (born Farrokh Bulsara, 5th September 1946 - 24th November 1991) was a Zanzibari-born British singer of Indian descent, songwriter and record producer, known as the lead vocalist and songwriter of the British rock band Queen. He also became known for his flamboyant stage persona and four-octave vocal range. Before he became a singer he has been in 3 other bands (Ibex, Sour Milk Sea, and The Hectics). He died on November 24, 1991 from bronchopneumonia as a result from HIV/AIDS
Absolute legend, listening to queen makes me so happy and he is such an inspiration when it comes to expressing yourself and being confident in who you are. He is the first person I think of when someone says the word legend, what an icon.
For me he should be further up on the list, I think about him every day.
He was just so full of happiness and joy and had a smile that could pull you out of the darkest of moods, when he died the whole world lost a whole lot of light. We miss you Fredd!
I genuinely think about Freddie every day, he deserved the world. Such a talented, beautiful, kind man beloved and missed by millions of people. We love you Freddie
Why is he not number one? Are you kidding me? 25 years later and I still think about him everyday.
10
Martin Luther King Jr.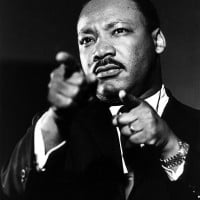 Martin Luther King Jr. (born Michael King Jr.; January 15, 1929 – April 4, 1968) was an African American minister and activist who became the most visible spokesperson and leader in the civil rights movement from 1955 until his assassination in 1968. King is best known for advancing civil rights through nonviolence and civil disobedience, inspired by his Christian beliefs and the nonviolent activism of Mahatma Gandhi.
Why is Martin Luther King Jr. 56 and Michael Jackson no.1?!?! Michael Jackson was a pedophile and Martin Luther King Jr. changed the world!
Marin Luther KIng was an iconic rolemodel to many people and will always be in our hearts. He was so inspiring and I just wish that he could've had longer on this earth. ='(
The Contenders
11
Carrie Fisher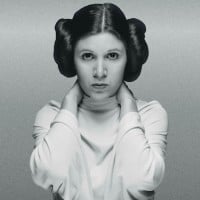 Carrie Frances Fisher (1956-2016) was an American actress, screenwriter, author, producer, and humorist. She was the daughter of singer Eddie Fisher and actress Debbie Reynolds. Fisher was known for playing Princess Leia in the Star Wars film series.
My family aren't fans of the Star Wars movies, so I didn't even know until January 2nd, when I went back to school. All my friends are huge fans of the Star Wars movies, so it was all they wanted to talk about. I didn't believe them, so I looked it up online later, and I almost cried. May the force be with her.
I LOVE Star Wars, like badly with every once of my heart. So when I heard she died I was in my room crying for at least two hours. I'm really sad that the world had to take away an amazing light to the world.
I miss Carrie. She was strong, a beautiful princess, a great actress and a wonderful women. May the Force be with her.
The news of her death made the last Star Wars movies challenging to watch.
12
Steve Irwin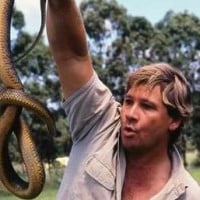 Stephen Robert "Steve" Irwin, nicknamed "The Crocodile Hunter", was an Australian wildlife expert, television personality, and conservationist.
A man a truly respect as his career is my life vocation. A man who enjoyed his job until the end. An amazing scientist, an incredible adventurer, a fearless man who went to the most lost places of earth to risk his life for the most genuine animal documentary of all time. His death was in one way violent, but I think what would make him happy is that he died doing what he loved, doing that one job that made him famous and that defined him. To conclude, the most amazing thing about thing about this man, at the very end, when he was bleeding to death, he remained calm and faded away in calm. A truly amazing man that should be respected and remembered forever.
I love Freddie Mercury he is one of the highlights to music and so does the whole queen band, Steve dedicated his life to animals and his family, and brought entertainment to everyone I feel bad that he passed away, but I'm happy that his family is still carrying the generation, And they still bring happiness! by the way: this was hard to vote
I watched his stuff when I was little. His death made me very sad. He was my hero.
He wore sunscreen but it didn't protect from harmful rays.
13
Elvis Presley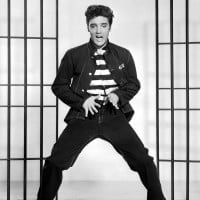 Elvis Aaron Presley (January 8, 1935 – August 16, 1977) was an American singer and actor. Dubbed the "King of Rock and Roll", he is regarded as one of the most significant cultural icons of the 20th century. His energized interpretations of songs and sexually provocative performance style, combined with a singularly potent mix of influences across color lines during a transformative era in race relations, led him to both great success and initial controversy. ...read more.
I am so surprised that Elvis didn't make the top three? He was arguably the most influential music artist in history. The idea of Elvis being alone, battling addictions caused by depression was unbelievably sad. Others that deserve more recognition is Phil Hartman, Princess Diana and Whitney Houston.
So heartbreaking that he died at 42, I wish he was still here. He was so beautiful and had a voice of perfection. The greatest megastar who ever lived. Still has a massive following in 2019.
Should be number 1 the greatest loss to the music industry ever. God bless him, he was only 42 and gave more to the world than anyone else on this list. Rest in peace darling man.
He killed himself. It just took him years. So incredibly sad. No wonder so many people think he's still alive. We all just miss him so much.
14
Selena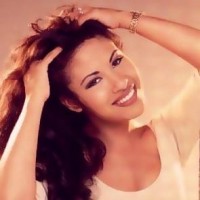 Selena Quintanilla-Pérez was an American singer, songwriter, spokesperson, actress, and fashion designer.
A beautiful and talented soul, stolen away from the music world. She had an intoxicating light that attracted everyone, and brought life into the music industry. She made me fall in love with music at the age of 7. Gone too soon.
She even had a child named after her. Selena Gomez was said to be named after her. I wish she had lived to hear that. I'm sure it would have touched her heart.
The Queen of Tejano music will never be forgotten! We her fans love her and will do all that we can to ensure that her legacy lives for the generations to come! SELENA VIVE! #LaReinaDeLaMusicaTejana #VivaSelena
Even though I wasn't alive at the time she was alive she is really missed by me.
15
DimeBag Darrell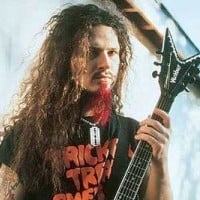 Darrell Lance Abbott, also known as Diamond Darrell and Dimebag Darrell, was an American guitarist and songwriter best known as a founding member of two bands, Pantera and Damageplan, alongside his brother, Vinnie Paul. Abbott died in 2004 after he was shot by a mentally unstable fan.
The way he died is just hearthbreaking and horrible. It makes you fear for anyone who performs on stage, you never know when some maniac is gonna get up there and try to cause harm. R.I.P.
16
Sharon Tate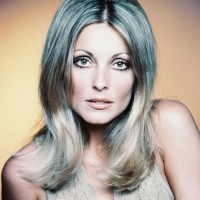 Sharon Marie Tate Polanski (January 24, 1943 – August 9, 1969) was an American actress and model. ...read more.
Why, why was she murdered, a sweet and pregnant woman. That is a death that will sure be remembered as one of the saddest ever for not only was shen pregnant but sweet over that. The murderer is just a disgusting and vile creature that should never be called human or even animal, because such murderers deserves nothing but the most painful punishment of hell.
Taken away too soon and she was pregnant. That idiotic Manson crook and his family had to take her away and her unborn. RIP.
And she was extremely sweet and would have gave them anything if they needed it. This pisses me off.
She was murdered by the Manson family while 8 and a half months pregnant. Why isn't she on here at #1?
17
Steve Jobs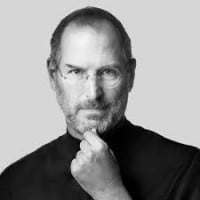 Steven Paul Jobs (February 24, 1955 – October 5, 2011) was an American entrepreneur and business magnate. He was the chairman, chief executive officer (CEO), and a co-founder of Apple Inc., chairman and majority shareholder of Pixar, a member of The Walt Disney Company's board of directors following ...read more.
He wasn't done making stuff yet, and it's a shame we'll never see what was coming next.
If he was still alive. Apple's newer stuff would be much better.
18
Cliff Burton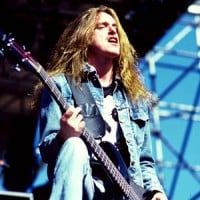 Clifford Lee "Cliff" Burton (February 10th 1962 - September 27th 1986) was an American musician, best known as the second bass guitarist for the American thrash metal band Metallica, recording three studio albums. ...read more.
There was always a "what if Cliff didn't die" to the music industry. If he didn't die what would Metallica have continued and would And justice for all and their self titled album even have the same name?
Cliff gets my vote. Many on this list are gone because of their own stupid choices. Cliff got squished by his tour bus rolling over on him. So much promise and so much talent lost.
His death was so unlucky and unexpected.
19
David Bowie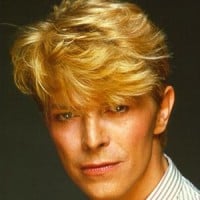 David Robert Jones, known professionally as David Bowie (January 8, 1947 - January 10, 2016) was an English singer born in London, the son of a fundraiser and a waitress. He is credited for his experimental and creative musical discography which has won praise and accolades for many critics and fans. ...read more.
This man shaped my whole world. I fell in love with him when I saw The Labyrinth as a child, I was just fascinated by him. I then sought out his music, and I'm still finding new things to listen to to this day. What a library of recordings this man has. He's brought so much to so many of us, and I feel blessed that he let us love him for the alien that he was for as long as he was here. Thank you, David Bowie. My Hero.
My sister cried for days and days when she found out. He was her biggest idle. I felt so bad for her.
A true legend, my hero
I can't listen to his music anymore without getting a little teary eye his death was that bad
20
John Belushi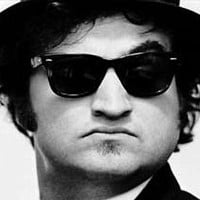 John Adam Belushi was an American comedian, actor, and singer. Belushi is best known for his "intense energy and raucous attitude" which he displayed as one of the seven original cast members of the NBC sketch comedy show Saturday Night Live.
21
Judith Barsi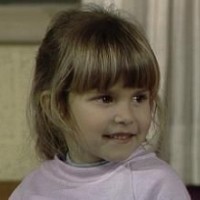 Judith Eva Barsi (June 6, 1978 – July 25, 1988) was an American child actress. She began her career in television, making appearances in commercials and television series as well as in the film Jaws: The Revenge. She provided voices for animated characters in The Land Before Time and All Dogs Go to Heaven. She and her mother, Maria, were killed in July 1988 in a double murder–suicide perpetrated in their home by her father, József Barsi.
Should be in top 3! She got shot by her dad at only age 10! Her dad is a drunkard and refused to let his wife work!
I'd be proud of her (Judith Barsi) if I were Jozsef Barsi, I'd rather allow her (Judith Barsi) to grow up to be an adult woman/Maria to work.
22
John F. Kennedy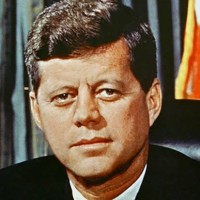 John Fitzgerald Kennedy (May 29th, 1917 - November 22, 1963) commonly referred to by his initials JFK, was an American politician who served as the 35th President of the United States from January 1961 until his assassination. The Cuban Missile Crisis, The Bay of Pigs Invasion, the Nuclear Test Ban Treaty, the establishment of the Peace Corps, developments in the Space Race, the building of the Berlin Wall, the Trade Expansion Act to lower tariffs, the Civil Rights Movement, the "New Frontier" domestic program, and abolition of the federal death penalty in the District of Columbia all took place during his presidency.
Definitely the saddest. I still cry watching anything about it
He got shot by a gun
23
Ronnie James Dio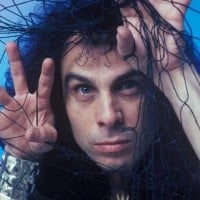 Ronnie James Dio (born Ronald James Padavona; July 10, 1942 – May 16, 2010) was an American heavy metal singer, songwriter and musician. He fronted and/or founded numerous groups including Elf, Rainbow, Black Sabbath, Dio and Heaven & Hell. He is credited with popularizing the "metal horns" hand gesture ...read more.
24
Tupac Shakur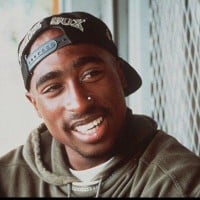 Tupac Amaru Shakur, also known as 2Pac, was an American rapper and actor born on June 16, 1971 in East Harlem, New York. Tupac sold over 75 million records worldwide and has been referred to in multiple major publications such as Rolling Stone as one of the greatest music artists of all time. 2Pac was ...read more.
R.I.P Tupac, I wish so badly Tupac didn't get killed, imagine how much more great music he could of made if he didn't get killed! His Music lives on though through all the generations of rap lovers everybody knows about Tupac, his music & his talent. The best thing about Tupac that I loved though was that his music actually meant something he didn't just rap about guns, drugs & killing people. His lyrics were meaningful and He spoke up for the community & rapped about real life problems, I always said Tupac was a good guy & his heart was in the right place. I pray he is in Heaven R.I.P
Tupac is probably the greatest rapper ever - he had an amazing way of sampling songs and was also a fantastic poet with his lyrics. He lives on in his music but I feel he would have had so much more to give had he lived on
HUGE inspiration and gone too soon. My dad always told me about him and I thought he was great. RIP
25
Christina Grimmie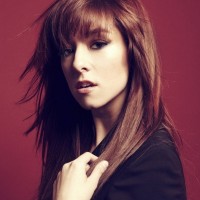 Christina Victoria Grimmie (March 12th 1994 - June 10th 2016), known on YouTube as zeldaxlove64, was an American singer-songwriter known for participating in The Voice and for her covers of hit songs by contemporary pop musicians. She was shot dead during a meet-and-greet in Orlando, Florida, by fan ...read more.
Probably one of the most tragic and saddest celebrities death ever. The young woman had an amazing voice and was probably an even more beautiful person. Truly got heartbroken from this. And what is also really sad is that her brother, who tried to stop the murderer had to watch his sister die before his very eyes.
I remember when I heard the news about her death. I was sitting on my couch, and I looked at the news on my phone, and it was one of the top stories and I was just thinking, "oh my god, NO. not her." What really shocked me was the way that it happened and how easily it could have been prevented. If it were somebody like Beyoncé, Mariah, or Taylor, the security would have immediately stopped them and checked them for any weapons before they could do anything else. This is a reason why we have to have gun control laws.
R.I.P Christina
One of the saddest deaths ever. She was beautiful and had an absolutely amazing voice. In my opinion, she's better than most singers nowadays. Rest In Peace, Christina. You shall always remain in our hearts.
This was a terrible tragedy that should have never happened. Imagine the career she had in front of her. But then that dream was destroyed by that piece of garbage. RIP Christina.
PSearch List