Top 10 Most Handsome Men In India
The Top Ten
1
Barun Sobti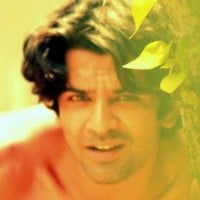 Barun Sobti is an Indian actor. He is most famous for his role "Arnav Singh Raizada" for the show "Iss pyaar ko kya naam doon". This character won millions of hearts.
Love his acting because every role he plays is deep and sensual, he makes you laughing, smiling, crying, thinking... When you see his play you can't stay cold and marble because every thing he acts is so real... He is amazing actor and adorable person)))I just love him, he is amazing man, who does charity and help other people. His smile just brightens my day! his eyes magical...
Barun sobti is the most awesome and magical human in the world, I love his acting so much and I seeing him the best
Barun Sobti amazing Actor can do all kind of characters and he is so cute and humble and handsome
His acting is amazing... he takes me to another world when I watch him.. He is so handsome, his emotions are always real... I always like watching anything he does, either it's a film, a show, or even an advertisement!
2
Hrithik Roshan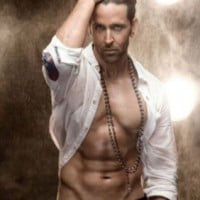 He is most handsome, smartest, good looking, person... Like everyone in world I also like to be looking the same like him.
He looks like greek god
I like him so much because his appearance is good and his actings are always beautiful.
Stupendous look and style...
3
Mahesh Babu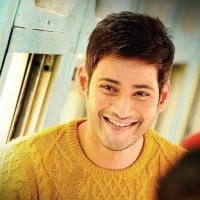 Mahesh Babu is an Indian actor, producer, media personality, and philanthropist known for his works in Telugu cinema.
We can also tell that he is one of the finest and best actor in Tollywood, he is known as Prince or Superstar. One of the most handsome guy in the world. His Intensity, Naturality, Screen presence and mannerism made him to reach this level.

Age is just a number for him. He is a Bollywood and also Hollywood material. On screen or Off screen he maintains his style, he is a great family man and he is known for his works towards society. He has many industry hits, Box office records breaking stamina and he is king of Overseas. He has 5 100cr and 9 1million dollar movies and he acquired many awards for his movies, he also endorses as a brand ambassador for many globally recognized brands. He can express the scenes to audience with his expressions and his running style is completely different and fantastic. Recently he engaged into business of multiplex (AMB Cinemas) and (Humbl) Clothing brand, he is the highest paid actor of tollywood and most of them dream is to work with Mahesh ...more
Mahesh is one of the best actors in Indian Cinema. His Style, Action, Looks etc have become bench marks. He's the handsome actor in India.
He is most handsome actor in the world never ending charm intencey looks superb acting and ni 1.box office collections many block
Busters and awards and fans God,
Dream hero by girls, and adopted
2 villages, yearly incomes he give to 30% in charities, and he act msg movies, and directors hero
I am die heart fan of mahesh Babu. I'm proud of you because your my inspiration
Mahesh is really unique, charming,handsome, best family man, greatest actor, most desirable, simple person, most fans fallowing in world, good sense of humor etc...
I love #urstrulymahesh
4
Salman Khan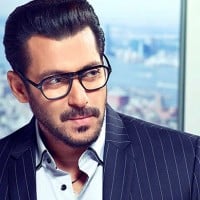 Abdul Rashid Salim Salman Khan, credited as Salman Khan, is an Indian film actor, producer, singer and television personality.
He is the most gorgeous and good looking. And have great acting abilities. I really like it and his nature is too good and soft.
No doubts he is the best. awesome looks great style and above all a fantastic human being...

He is the most gorgeous and good looking. And have great acting abilities. I really like it and his nature is too good and soft.

He is a very good human being

I love you salmanMnew
Salman khan, the most handsome person I have ever seen, ever handsome looking person, dashing, hulk, physically fit. The only actor I have imagine to meet in the future.
No doubt he is the only actor who has a heart which size more than the Greenland island he the only human who knows to be human I just love him a lot love you bhai.
5
Virat Kohli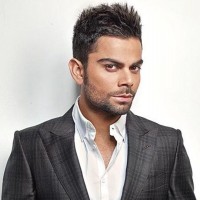 He's a great young guy, cool and has attitude too...!
He surely is the best looking man not only in India but in the whole world. he is my dream man. I love him forever.
I think he should be in the first place. He is my favorite guy. And also the best cricket player.
Virat is great man in the world, he is cool, intelligent and hadsome boy. He should be in no1 beautiful boy in world!
6
Shahrukh Khan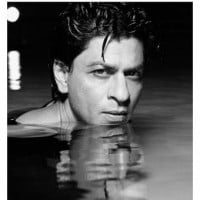 Shah Rukh Khan, also known as SRK, is an Indian film actor, producer, and television personality. Referred to in the media as the "Badshah of Bollywood", "King of Bollywood", "King Khan", he has appeared in more than 80 Bollywood films, and earned numerous accolades, including 14 Filmfare Awards.
Srk is on 13th position in the list of worlds sexiest men. Fabulous body with aristocratic face cut and stunning personality with a dashing outlook.
Shahrukh must be on no one he is the most handsome man not Salman Khan.
He is very good handsome person king of Bollywood.
He is not only handsome but also the great human being... his acting can't compare other actors. Salman killed many people in road accident.
He should be in 2nd place. He struggled through his life. His parents died when he was was little and he donates food and other stuff to charity. He is also a really great actor and entertainer.
No words are there to express my feelings for srk. He is an industry. I am too little to write about him. Only thing I can say he respects woman and that is the main reason that differs him from others.
He is not only a great actor and entertainer, but also a very good human being, an that too, without any show-off!
7
Sidharth Malhotra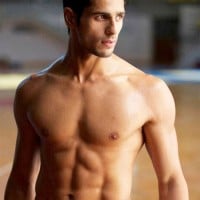 Sid is the most strongest and handsome guy ever in the world I love him so much. SID you are amazing I love all your movies your so cute
His eyes are magnets pulling my eyes towards him and his expressions are magical. He is damn charming.
He is the awesome actor in Bollywood... his height 6'1 great personality and superb in acting... I like his all movies...
I love him... He is very hot... Handsome... Good kisser...
8
Dipak Singh Chikara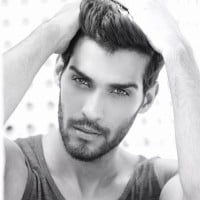 With boundless energy, enthusiasm and confidence this multi talented guy is all set to establish that by riding on the wheels of purity of mind the journey of life enfolds many many new beautiful streams of joys and exuberance.
Wishing his solidarity to his convictions all the best.
He Is the most upcoming and promising face who is versatile in whatever he do.
He is not only a good face but a personality with charm and dedication persona..
He is truly a rockstar.
Yes, I do agree. He is very hot modal. I have seen his Closeup add and many others.
This gye will rock the Film Industry, if given chance. He is nice gye by nature also. No doubt he deserve for movies.
He deserves to be number 1.
Worked with him Cape town,not only is he absolutely handsome BUT he has the greatest personality and biggest heart.
9
Aamir Khan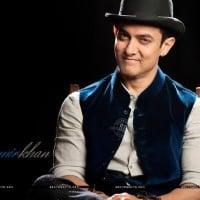 Aamir Khan is an Indian film actor, filmmaker and television talk-show host. Through his thirty-year career in Hindi films, Khan has established himself as one of the most popular and influential actors of Indian cinema.
The most talented actor in the bollywood. Aamir is the real king khan of bollywood. He is very handsome guy and most simple man. He is the most flexible actor in the bollywood. Awesome actor in multiple acting
He is the best actor, I love his all films. And of course he is the most handsome actor for me.
He is number 1 in this list, not 8th. Salman Khan nor SRK, no one can act like him. He is the best and a perfect actor.
Brilliant actor, fantastic personality! Will never see him as handsome though!
10
Suriya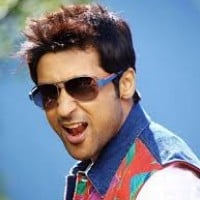 Saravanan Sivakumar, better known by his stage name Suriya, is an Indian film actor, producer and television presenter, who is currently working in the Tamil film industry.
He is a good family man, a very very handsome parson, and has a good character compared to others...
He is damnnn handsome.. ! He has good ideals and no bad habits.. He teaches the young generation some values through his films...
He is the best actor who can do any challenging role...he has charming and attractive eyes.. Also a good role personality
He has beautiful eyes, nose, look, smile comparable to 10 other. And has an wonderful physical structure
The Contenders
11
Arjun Rampal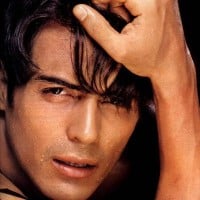 Most desirable handsome hunk of India! Can't believe to be ranked 39?
Adorable voice, height, body and killing looks
Arjun Rampal is the sexiest Indian man!
For me he is the best
He should be number 1!
12
Ram Charan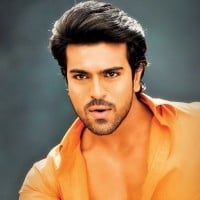 He is the actor who won some millions of hearts from his movies...I like all of his movies.
The best dancer, the best actor, and the best human.
First of all he is not eligible for this rating...
The most handsome guy and the best dancer...Hottie
13
Manu Bora
As Steve Jobs correctly said that..."Your work is going to fill a large part of your life, and the only way to be truly satisfied is to do what you believe is great work, and the only way to do great work is to love what you do"... It's clearly visible that Dr. Manu never takes his hard work as stress but he works for something he loves and that's the secret of his super balancing of life... Extraordinary Orthopaedic Doctor and amazingly handsome International Super model Dr. Manu Bora Should deserve the number 1 position of India's most handsome man...
Marvelous is the power which can be exercised, almost unconsciously, over a company,or an individual or even upon a crowd by one person gifted with good temper, good digestion, good intellect and of course good looks...which truly suits Dr.Manu Bora - amazing personality -magnificent smile- deep mysterious eyes and huge knowledge of medicine...Hats off Man you are really a rare collection.
Manu has the quintessential Classic good looks that make him so perfect for the ramp. That's why he's been a hit in Milan and Paris, a feat no other Indian has achieved. Plus, he's an amazing, dedicated doctor!
An orthopaedic surgeon and a super model with international acclaim. Brain and brawn all in one. Extremely down to earth humble and a temperament that takes men places in life. Surely among the top sexiest nicest men in India!
14
Varun Dhawan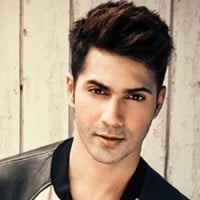 The most handsome actor according to me..My favourite...He has got the most charming smile that will steal all our hearts..
Vaun in very handsome cute and has attitute too and is very cute. When I grow up I want to marry him and Alia and Varun are the best couple in the world I love him the most in the world
He is the most handsome man in the India. Love you.
He is the only Hindi film actor whom I like the most...He acts one of the best.
15
Suresh Raina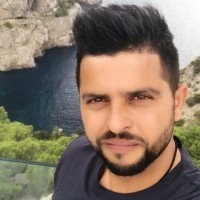 He is damn handsome and the most handsomest cricketer I have ever seen in my life. Guys see at his face it is too cute and damn handsome
He a good cricketor and good person at the time. He appreciates others every time.
He is a cutest person in the world, and a great player too...
He is looking so good! I like and love him very much.
16
Nakuul Mehta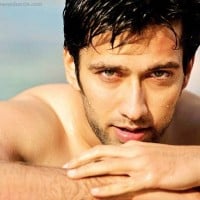 He is always best
17
Neil Nitin Mukesh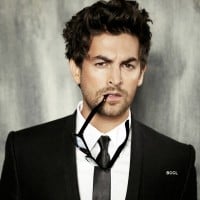 He should be in top 5
He should be in top 10
He is quite cute
18
Nitin Chauhaan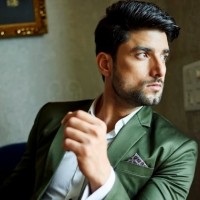 19
Ajith Kumar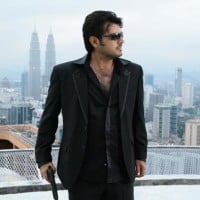 Ajith Kumar (born 1 May 1971) is an Indian film actor best known for his work in Tamil cinema. He is one of the most successful actor in Tamil Cinema. In addition to his acting, Ajith Kumar in a sabbatical, participated in the 2004 British Formula 3 season as a Formula Two racing driver and was ranked the third best motor car driver in India at his peak. In 2014, Ajith was listed in Forbes India's Top 100 Celebrities.
He is truly the only star in the country who can carry the salt and pepper look with grace and it makes him look sexier. No other Indian actor can do this. He must act in the Indian version of PRETTY WOMAN. He is the Richard Gere of India.
Thala is 11th? More research has to be put up to this listing! The perfect gentleman!
Handsome= Ajith Kumar
Salt and Pepper= Ajith Kumar
Smile= Ajith Kumar
Eyes= Ajith Kumar

Proud to be his fan!
Thala is one of the most naturally good looking actors and does not need any kind of make-up or face uplifts/cosmetic surgery to enhance his looks.He looks good even when his hair has turned grey.
He is the one only handsome man I have ever seen in Indian cinema.. Being handsome in 20s and 30s is not a big deal but being the most stylish and handsome man in 40s.. He is definitely the one and only.. Not to forget It's with salt and pepper..
20
MS Dhoni
Most Patriotic cricketer... Inspiration for the young generation...
Serving indian army...

One and only captain in world cricket history who won three different Icc trophies (he is the one in 450+ captains)
Super handsome with personality and with his heart too...
He is one of best role model personality in the world.
He must be in top 10...He deserves it
21
Ashish Sharma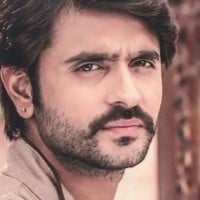 Ashish Sharma is a popular Indian film and television actor. He is well recognized for his roles as Major Rudra Pratap Ranawat in the TV show Rangrasiya and as Lord Ram in the TV show Siya Ke Ram.
Ashish Sharma you are my favourite actor among all the Indian actors you have a special place ibn my heart and I will always support you now and forever.
Ashish, your whole body language is given out with your mesmerizing eye expressions which is very important. That expression directly pricks into anyones heart. God bless you.
Ashish Sharma.. Eye's so romantic... Ashish Sharma.. Body so sexy Ashish Sharma.. All in one.
Ashish Sharma will not be repeated for Best Actor and a personal best and most beautiful face.
22
Namit Khanna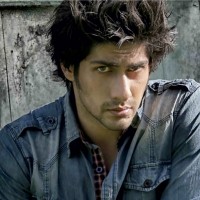 Namit khanna is the most talented.. Charming.. Good looking itv ml actor & model.. As amazing person ever so hardworking.. Doing great as an artists.. He looks like natural actor he does.. Naturally.. Wd so much dedication.. With much efforts brilliant performer.. Loved all the way.. His acting... He is great persionified artist..
Namit Khanna was one of the top models in India. He is blessed with good looks and a charming personality. He is one of the best actors in Indian Television.
Best actor on television and ready to be launched on movies. Much better than many above. Thank God looks doesn't kill or else he would be in jail for killing all Namitian girls
He is blessed with the most charismatic looks! Plus He is an amazing actor!
23
John Abraham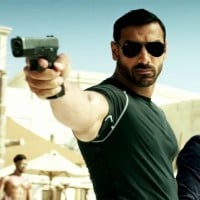 One of the most hottest guy in the world.
And without a doubt the most handsome person in india.
For all those who say no, google some pics.
I'm very interested in john Abraham. He is very important actors in my life. I love him because he is very good personality. He is very hot and sexy man.he has good six pack up and biceps.
Got the cutest dimple, got the manly face cut, got the sexiest body. What else a man can get. Perfect
I love this man because of his fabulous body... And he is the sexiest men in INDIA
24
Vijay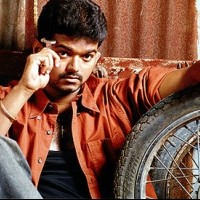 Joseph Vijay, better known mononymously as Vijay, is an Indian film actor and playback singer who works in Tamil cinema and his films dubbed into Telugu, Hindi, Malayalam and Mandarin Chinese. He is one of the highest paid actors in Tamil cinema.
Most handsome actor in Indian film industry...
I just love his cute smile.. the king of kollywood the most handsome man ever. The only actor who looks like a male
His smile kills us he is the beautiful person in India he is the smartest guy in India
Vijay anna you are great
25
Shahid Kapoor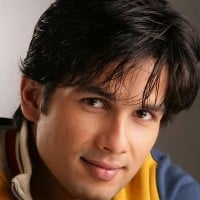 Shahid Kapoor is the best. He is an excellent actor and a good dancer too. No one can beat him he is the best. He is also having a perfect dressing style
HE IS MY FAVOURITE
&
I LOVE HIM
Shahid is a good actor and most stylish person in the world. He is most hand some actor of Indian cinema.
Shahid is the most handsome and sexy bollywood actor. It needs to be in the top three
Shahid I just amazing. Cute and handsome
PSearch List