Top Ten Male Celebrities Who Have Tried to Hide Going Bald
Whether it's the lure of the Hollywood lifestyle, the desire to look young for movie or TV roles, or just the desire to not lose adoring, young fans, many celebrity males have gone to extreme measures to try to hide their baldness.

It can be a combover, a toupee, wig, hair transplant, hair plugs, or any other trick of aesthetic science, men (and women) have gone to some extreme measures to fake their head of hair. Rather than embracing the aging process and wearing a bald head with pride, these guys are trying to hide behind fake locks.

Here is a list of the top ten male celebrities who have gone to some measure of deception when it comes to their head of hair.

The Top Ten

1 Donald Trump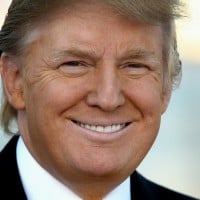 Donald John Trump (born June 14, 1946) is an American businessman, television personality, politician, and the 45th President of the United States. Born and raised in Queens, New York City, Donald J. Trump received an economics degree from the Wharton School of the University of Pennsylvania in 1968. In 1971, Donald Trump took charge of his family's real estate and construction firm, Elizabeth Trump... read more
As much as I really don't like Donald Trump, I still try to respect the people like HaiThere who like him, even though it is quite aggravating to see good people like someone like Trump. But who cares if he tries to hide going bald? There's nothing to be ashamed of if you are going bald, and I kind of find this list disrespectful to people who are. Anyways, as much as I am shocked that people actually like Trump, this list makes no sense and I don't quite understand making a list like this
It's amazing that people who live outside the USA tend to have more respect for the guy than actual Americans do. I mean, Britgirl seems to respect him more than some Americans. Likewise can be said about Canadian TopTenners, so far. (If you don't like the guy, don't pretend you do, but try to respect the guy.)
Combover, toupee, dead animal, whatever... Donald Trump seems to be in some sort of denial when it comes to his own appearance. You'd think with all that money he would be able to afford a mirror.
2
Nicolas Cage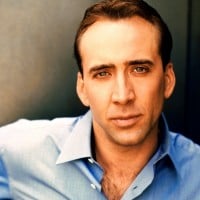 Nicolas Kim Coppola, known professionally as Nicolas Cage, is an American actor and producer. He is well known for his roles in Raising Arizona, Moonstruck, Vampire's Kiss, Wild at Heart, Honeymoon in Vegas, Red Rock West, Leaving Las Vegas, The Rock, Con Air, Face/Off, City of Angels, 8MM, Bringing Out the Dead, Gone in 60 Seconds, The Family Man, Captain Corelli's Mandolin, Adaptation, Matchstick Men, National Treasure, Lord of War, The Wicker Man, World Trade Center, Ghost Rider, National Treasure: Book of Secrets, Bad Lieutenant: Port Call of New Orleans, Kick-Ass, Ghost Rider: Spirit of Vengeance, The Croods, and Joe. He has been both praised and criticized by critics and audiences alike ...read more.
From a receding hairline causing a mammoth-sized forehead, Cage has not been able to fool anybody. Nobody knows if it's a weave or hair plugs but he's definitely added some thickness to his follicles.
3
John Travolta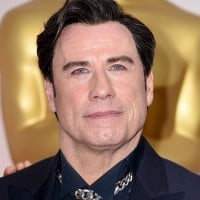 John Joseph Travolta is an American actor, dancer, and singer. Travolta first became known in the 1970s, after appearing on the television series Welcome Back, Kotter and starring in the box office successes Saturday Night Fever and Grease.
He's been balding for 20 years or so but it's still believed he wears a toupe - considering all the photos of him without it.
4
Andre Agassi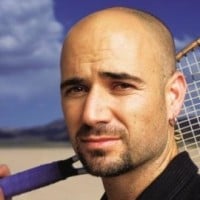 One of the few men who admits to wearing a toupee and wig, Agassi was wearing wigs back in 1990.
5
Elton John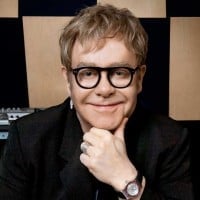 Sir Elton Hercules John (born Reginald Kenneth Dwight; 25 March 1947) is an English singer, pianist and composer. Collaborating with lyricist Bernie Taupin since 1967 on more than 30 albums, John has sold over 300 million records, making him one of the best-selling music artists of all time. He has more than fifty Top 40 hits in the UK Singles Chart and US Billboard Hot 100, including nine number ones in the UK and nine in the US, as well as seven consecutive number-one albums in the US. His tribute single "Candle in the Wind 1997", rewritten in dedication to Diana, Princess of Wales, sold over 33 million copies worldwide and is the best-selling chart single of all time. According to Billboard ...read more.
Going from completely bald back in the 1980s to a thick head of blonde hair now, either he's found the fountain of youth or paid for the appearance thereof.
6
Stan Lee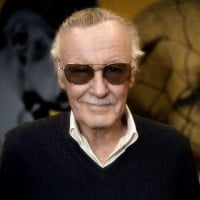 Stan Lee (December 28, 1922-November 12, 2018) was a comic-book writer, editor, publisher, media producer, television host, actor and former president and chairman of Marvel Comics. He is best regarded as an influential figure for the comic book industry and general entertainment.
What 91 year old has THAT much hair? Take that with his odd hairline and what you have a recipe for hair plugs. Sorry Stan, you're no Superman when it comes to your hair.
You is the best man
7
William Shatner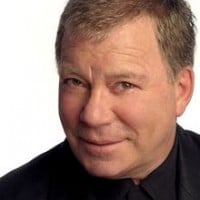 William "Bill" Shatner is a Canadian actor, singer, author, producer, director, spokesman, and comedian.
Many people believe Shatner wore a toupee while filming the original Star Trek series, but he has never admitted to it. It is speculated that he has since had a hair transplant.
8
Sean Connery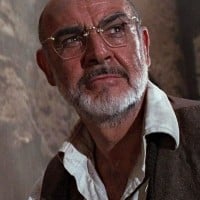 Sir Thomas Sean Connery (August 25, 1930 - October 31, 2020) was a retired Scottish actor and producer who had won an Academy Award, two BAFTA Awards and three Golden Globes. He was best known for playing James Bond (James Bond Series), Jim Malone (The Untouchables), and Dr. Henry Jones Sr. (Indiana Jones & The Last Crusade)
Mr. Connery was bald back before he played James Bond but wore a hairpiece for every one of his films in the series. He started balding in his 20s and has been fairly open about it other than when it comes to films.
9
Michael Clifford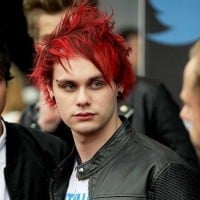 He has said before he enjoys dyeing his hair, person before me. He's not trying to be anything. He uses vegetable dye for his hair, though he does bleach it. He isn't losing hair, either. In some pictures you can see his hairline and it's very normal.
He dies his hair very often, likely using permanent and layering it with bleach for each new time. He should stop trying to be punk or a Gerard Way knock-off.
Just like the great abigail breslin said, his hair will all fall out.
10
Steven Seagal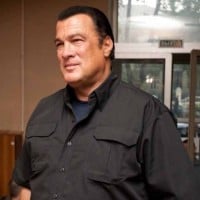 Steven Frederic Seagal is an American actor, film producer, screenwriter, film director, martial artist, Aikido instructor, musician, reserve deputy sheriff and entrepreneur.
The Contenders
11
Hugh Laurie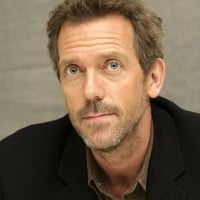 James Hugh Calum Laurie, is an English actor, writer, director, musician, singer, comedian, and author.
He probably hid it during House, but seeing a documentary of him and his best friend, Stephen Fry, you will notice the baldness at the back of his head! So he is not hiding it, at all!
Balding since his days doing British sketch comedy shows, Dr. House has been covering up on camera (but luckily only there) for the last 30 years.
Ah...who cares if he tries to hide it if he has a voice like that?
12
Jude Law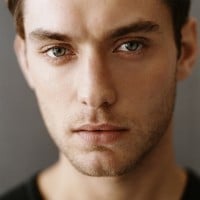 David Jude Heyworth Law (born 29 December 1972), is an English actor. He has received nominations for two Academy Awards, two Screen Actors Guild Awards, three Golden Globe Awards and two British Academy Awards, winning one. In 2007, he received an Honorary César and was named a knight of the Order of Arts and Letters by the French government.
13
Pitbull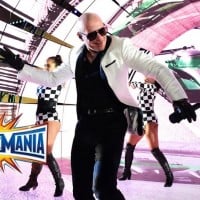 Armando Christian Pérez, better known by his stage name Pitbull, is a Grammy (and Latin Grammy) winning Cuban-American rapper, songwriter and record producer.
Why is he (or for that matter Bruce Willis or Samuel L Jackson) on here? They don't hide their baldness at all.
14
Brendan Fraser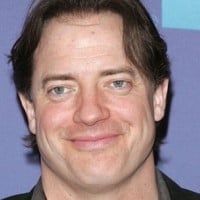 Brendan James Fraser is a Canadian-American actor. He played Rick O'Connell in The Mummy trilogy, and is known for his comedy and fantasy leading roles in films, such as Encino Man, The Scout, George of the Jungle, Bedazzled, Looney Tunes: Back in Action, Journey to the Center of the Earth, and Inkheart.
15
Hulk Hogan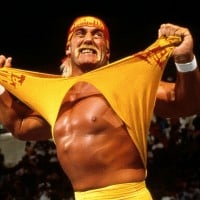 Terry Gene Bollea, better known by his ring name Hulk Hogan, is an American professional wrestler, actor, television personality, entrepreneur and rock bassist.
16
Bruce Willis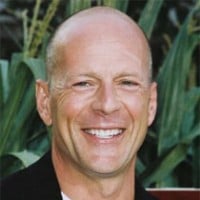 Walter Bruce Willis, known professionally as Bruce Willis, is a retired American actor, producer, and singer.
Bruce Willis is already bald...
17
Akshay Kumar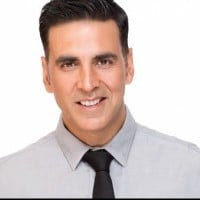 Rajiv Hari Om Bhatia, better known by his stage name 'Akshay Kumar', is a Canadian actor, producer and martial artist who has appeared in over a hundred Hindi films.
Akshay Kumar Is Best Actor In World. His Best Comic timing & best looking ever. Akshay Kumar is the greatest action megastar. No one can't beat him as a stunt. Akshay Kumar is king of bollyeood, because he is doing well acting in all genre.
18
Samuel Jackson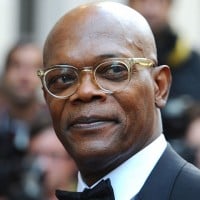 Samuel Leroy Jackson is an American actor and film producer. He achieved prominence and critical acclaim in the early 1990s with films such as Jungle Fever, Patriot Games, Amos & Andrew, True Romance, Jurassic Park and his collaborations with director Quentin Tarantino including Pulp Fiction, Jackie Brown, Django Unchained & The Hateful Eight.
19
Joe Biden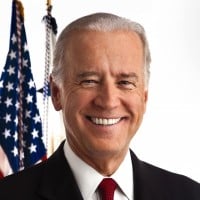 Joseph Robinette Biden Jr. (born November 20, 1942) is an American politician who is the 46th and current president of the United States. A member of the Democratic Party, he served as the 47th vice president from 2009 to 2017 under Barack Obama and represented Delaware in the United States Senate from 1973 to 2009. ...read more.
20
Michael Jackson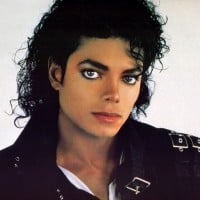 Michael Jackson (Michael Joseph Jackson; August 29, 1958 – June 25, 2009) was an American singer, dancer, and songwriter. He passed away from cardiac arrest caused by a propofol and benzodiazepine overdose on June 25, 2009. He donated (at least) a remarkable 500,000,000 dollars to charity. Michael is also known as The King of Pop (a title given to him by Elizabeth Taylor) or under the initials MJ. Dubbed the King of Pop, he is regarded as one of the most significant cultural figures of the 20th century. ...read more.
He's DEAD. Michael Jackson has been dead for the past decade. Depending on how old this list is, it might actually have made sense for him to be on this list at the time, but still...
21
Jeremy Piven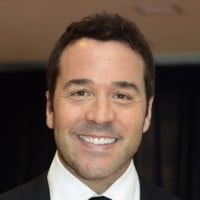 The scar on the back of his head is evidence enough that he has had a hair transplant - add that to the balding he showed while on the T.V. show Ellen, and you get a hair coverup.
22
Steve Burns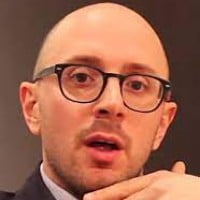 23
Bret Michaels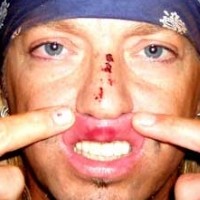 Bret Michael Sychak, professionally known as Bret Michaels, is an American singer-songwriter, musician, actor, director, screenwriter, producer, and reality television personality.
Brett uses hair extensions. Don't be fooled haha
24
Michael Angelo Batio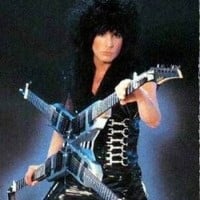 Michael Angelo Batio also known as Mike Batio or MAB, is an American heavy metal guitarist and columnist from Chicago, Illinois.
I can bet on 100 dollars if you pull his hair you'll see it's a wig. I saw a poll and about 85% voted that it was a wig.
Here's what I found another site,

"Speaking of this guy, Michael Angelo Batio, here's an interesting story.

There's a local Chicago musician I know who took a couple lessons from Michael Angelo way back in the day when he lived in the Chicago area. He was telling me this story: the first time he goes to the MAB's place, he rings the doorbell, and a bald, chubby, ugly guy wearing a beater and pajamas answers the door. Jay (the guy) says that he's there for the guitar lesson. The guy who answered the door tells him to wait one second, and he closes the door. Two minutes later, the same guy, wearing a wig and some more glamourous clothing, opens the door. Guess who? "

After all, glam metal artists don't go bald.
25
Harvey Weinstein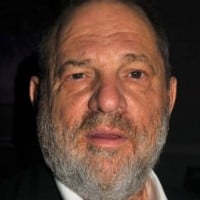 Harvey Weinstein (born March 19, 1952) is an American former film producer and convicted sex offender. He and his brother, Bob Weinstein, co-founded the entertainment company Miramax, which produced successful independent films including Sex, Lies, and Videotape (1989); The Crying Game (1992); Pulp Fiction (1994); Heavenly Creatures (1994); Flirting with Disaster (1996); and Shakespeare in Love (1998). Weinstein won an Academy Award for producing Shakespeare in Love and seven Tony Awards for plays and musicals, including The Producers, Billy Elliot the Musical, and August: Osage County. After leaving Miramax, Weinstein and his brother Bob founded The Weinstein Company, a mini-major film studio. ...read more.
PSearch List