Top 10 Famous People Who Didn't Finish High School
The Top Ten
1
Abraham Lincoln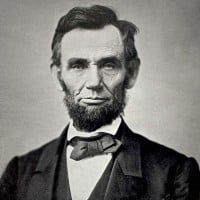 Abraham Lincoln (February 12, 1809 – April 15, 1865) was an American lawyer and statesman who served as the 16th president of the United States from 1861 until his assassination in 1865. Lincoln led the nation through the American Civil War and succeeded in preserving the Union, abolishing slavery, bolstering the federal government, and modernizing the U.S. economy. He married Mary Todd and they had four boys, only one of whom lived to maturity. In 1858 Lincoln ran against Stephen A. Douglas for Senator. He lost the election, but in debating with Douglas he gained a national reputation that won him the Republican nomination for President in 1860.
He left school at 12 to help his family farm, and then he became THE President.
I'm mighty impressed
2
Henry Ford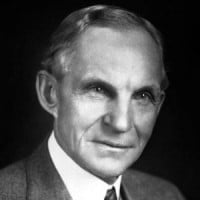 Henry Ford was an American industrialist, the founder of the Ford Motor Company, and the sponsor of the development of the assembly line technique of mass production.
He dropped out at 16 and later founded Ford Motor Company.
Very smart man
3
Thomas Edison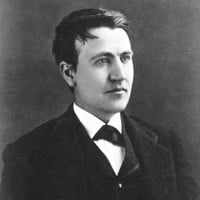 Thomas Alva Edison was an American inventor and businessman, who has been described as America's greatest inventor.
Edison got a late start in his schooling following an illness, and, as a result, his mind often wandered, prompting one of his teachers to call him "addled."
He dropped out after only three months of formal education. Luckily, his mother had been a schoolteacher in Canada and home-schooled him.
He was lucky his mother was a schoolteacher, otherwise he might not have achieved so much.
4
Walt Disney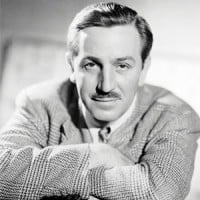 Walter Elias Disney (December 5, 1901 – December 15, 1966) was an American animator, film producer and entrepreneur. A pioneer of the American animation industry, he introduced several developments in the production of cartoons. As a film producer, he holds the record for most Academy Awards earned and nominations by an individual, having won 22 Oscars from 59 nominations. He was presented with two Golden Globe Special Achievement Awards and an Emmy Award, among other honors. Several of his films are included in the National Film Registry by the Library of Congress. Disney was the first person to be nominated for Academy Awards in six different categories, a record he shares with Alfonso Cuaron ...read more.
He dropped out of high school at 16 to join the army, but because he was too young to enlist, he joined the Red Cross with a forged birth certificate instead.
Disney was sent to France where he drove an ambulance that was covered from top to bottom with cartoons that eventually became his film characters.
5
John D. Rockefeller, Sr.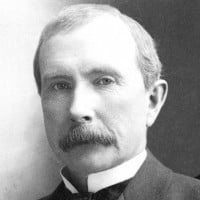 Two months before his high school graduation, history's first recorded billionaire dropped out to take business courses. He founded the Standard Oil Company in 1870 and made his billions before the company was broken up by the government for being a monopoly.
John D. Rockefeller, Sr., spent his last 40 years giving away his riches, primarily to causes related to health and education.
Ironically, this high school dropout helped millions get a good education.
6
Benjamin Franklin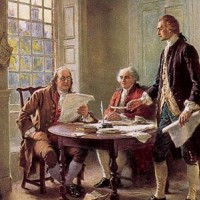 Benjamin Franklin (January 6, 1706 – April 17, 1790) was an American polymath who was active as a writer, scientist, inventor, statesman, diplomat, printer, publisher, and political philosopher. Among the leading intellectuals of his time, Franklin was one of the Founding Fathers of the United States, a drafter and signer of the United States Declaration of Independence, and the first United States Postmaster General.
He spent two years at the Boston Latin School before dropping out at age 10.
Franklin was the 15th child and youngest son in a family of 20 so he had to work for his father, and then his brother, as a printer.
7
Al Pacino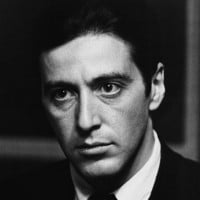 Alfredo James "Al" (April 25, 1940) Pacino is an American actor and filmmaker. Pacino has had a career spanning more than five decades, during which time he has received numerous accolades and honors.
He dropped out of high school after failing every subject except English.
Wow I didn't know he had so much difficulties in school.
8
Richard Branson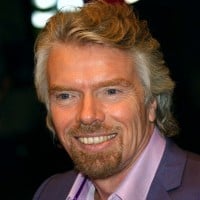 He's a self-made billionaire businessman (net worth $4.7 Billion) who dropped out at 16.

Suffering from dyslexia, Branson was a poor student, so he quit school at 16 and moved to London, where he began his first successful entrepreneurial activity - ironically, he began publishing a youth magazine called "Student." LOL

Later he founded Virgin Atlantic Airways, Virgin Records, Virgin Mobile, and most recently, a space tourism company to provide suborbital trips into space for anyone who can afford them.
9
Louis Armstrong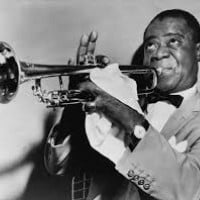 Louis Armstrong, nicknamed Satchmo or Pops, was an American trumpeter, composer and singer who was one of the most influential figures in jazz.
After dropping out of the Fisk School at age 11, Armstrong joined a quartet of boys who sang in the streets for money.
10
Jim Carrey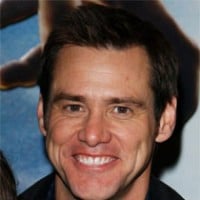 James Eugene "Jim" Carrey is a Canadian American actor, comedian, impressionist, screenwriter, and producer. He is well known for comedic roles in films such as Ace Ventura: Pet Detective, The Mask , Dumb and Dumber, Ace Ventura: When Nature Calls, The Cable Guy, Liar Liar, How the Grinch Stole Christmas, and Bruce Almighty. He is also acclaimed for his serious roles in The Truman Show, Man of the Moon, and Eternal Sunshine of the Spotless Mind. He has been nominated for five Golden Globe Awards for Best Actor - Motion Picture Musical or Comedy for The Mask, Liar Liar, Man on the Moon (for which he won), How the Grinch Stole Christmas, and Eternal Sunshine of the Spotless Mind. In 1999, he won ...read more.
He dropped out of high school at 16.
The Contenders
11
Princess Diana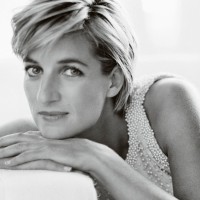 Diana, Princess of Wales (born Lady Diana Frances Spencer; 1 July 1961 - 31 August 1997), was the first wife of Charles, Prince of Wales, who is the eldest child and heir apparent of Queen Elizabeth II, and the mother of Prince William, Duke of Cambridge, and Prince Harry, Duke of Sussex. She married Prince Charles on 29 July 1981, and separated from him in 1992 before finally divorcing him in 1996. She was killed in a car crash on 31 August 1997.
She dropped out of school at 16.
12
Billie Joe Armstrong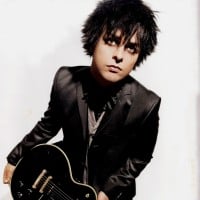 Billie Joe Armstrong is an American musician, singer, songwriter, and actor who is best known as the lead vocalist, primary songwriter, and guitarist of the punk rock band Green Day, which he co-founded with Mike Dirnt. He's also in side-project groups such as The Network, Foxboro HotTubs, Pinhead Gunpowder, and The Longshot. His first group was a band called The Lookouts which disbanded after their 2nd album. He released a solo album consisting of covers in 2020 called "No Fun Mondays" ranging from rock and punk covers. He has a 2 and a half octave vocal ranger, but over time in 2020 and onwards his range has gotten slightly higher. Most notably in their Father Of All album, and during various ...read more.
The frontman for Green Day is a high school dropout. As he noted, "I finally realized that high school didn't make any sense for me then. So I quit."
13
Bryan Adams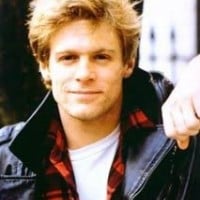 Bryan Guy Adams is a Canadian singer, songwriter, record producer, guitarist, photographer, philanthropist and activist.
At 14 he worked as a dish washer to save money for a guitar. Bryan Adams started auditioning as a guitarist and he quit High school after his successful auditions.
He started touring and playing in nightclubs with bar bands. One of them didn't have a singer so they performed with the 15-year-old Adams as the singer, which was supposed to be a temporary solution. But the band actually never found another singer because after a while they stopped looking for another singer.
At 17, Adams was already a guitarist and a singer, and he also got a job in a studio.
14
Johnny Depp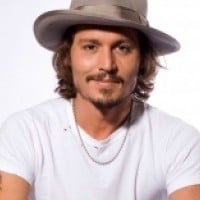 John Christopher "Johnny" Depp II (born June 9, 1963) is an American actor, producer, and musician. He has won the Golden Globe Award and Screen Actors Guild Award for Best Actor. His role in a movie is often rather big. His character is often on the "loopy side" and his character being in a darker state of mind, etc.
15
Pierce Brosnan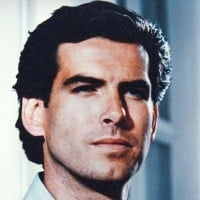 Pierce Brendan Brosnan is an Irish actor and film producer who after leaving comprehensive school at age 16, began training in commercial illustration.
16
Charles Dickens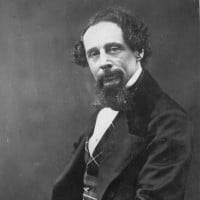 Charles John Huffam Dickens (7 February 1812 – 9 June 1870) was an English writer and social critic. He created some of the world's best-known fictional characters and is regarded by many as the greatest novelist of the Victorian era. His works enjoyed unprecedented popularity during his lifetime, and by the 20th century, critics and scholars had recognised him as a literary genius. His novels and short stories enjoy lasting popularity.
He left school at 12 and began working ten-hour days in a boot-blacking factory because his father was imprisoned for debt.
17
Simon Cowell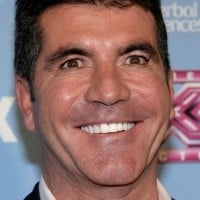 Simon Phillip Cowell is an English reality television judge, entrepreneur, philanthropist, film, record, and television producer.
18
Eminem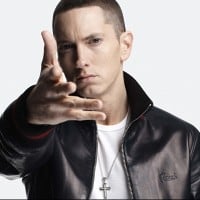 Eminem, born Marshall Bruce Mathers III, is an American rapper, actor and music producer born on October 17, 1972 in St. Joseph, Missouri. Eminem has sold over 300 million records making him the bestselling hip-hop artist of all time. In addition to his solo career, he is a member of D12 and (with Royce da 5'9") half of the hip-hop duo Bad Meets Evil. Rolling Stone ranked him 83rd on its list of 100 Greatest Artists of All Time, calling him the King of Hip Hop. Including his work with D12 and Bad Meets Evil, Eminem has had ten number-one albums on the Billboard 200 and 5 number-one singles on the Billboard Hot 100, and 13 worldwide.
19
Keanu Reeves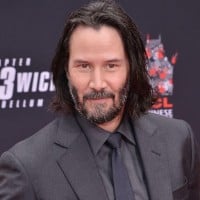 Keanu Charles Reeves (born September 2, 1964) is a Canadian actor, director, producer, and musician. He gained fame for his starring role performances in several blockbuster films, including comedies from the Bill and Ted franchise.
He never obtained a high school diploma but he tried hard.
Within five years, Reeves attended four high schools, including the Etobicoke School of the Arts (Canada), from which he was expelled. Reeves stated he was expelled because "I was just a little too rambunctious and shot my mouth off once too often. I was not generally the most well-oiled machine in the school."
He later attended Avondale Secondary Alternative School, which allowed him to obtain an education while working as an actor, but he dropped out again and did not obtain a high school diploma.
20
Christina Aguilera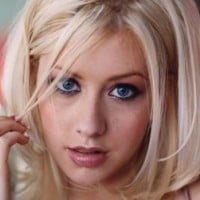 Christina María Aguilera is an American singer, songwriter, and record producer, best known for songs such as "Beautiful", "Genie In A Bottle", "Fighter", "Hurt", "Dirrty", "Your Body", "Lady Marmalade", "Reflection", "I Turn To You", "Come On Over Baby (All I Want Is You)" "What A Girl Wants", and "Candyman".
She never finished high school.
21
Cristiano Ronaldo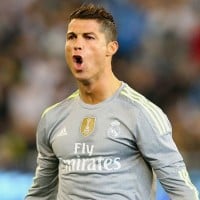 Cristiano Ronaldo dos Santos Aveiro (born 5 February 1985) is a Portuguese professional footballer who plays as a forward for Serie A club Juventus and captains the Portugal national team.
22
Lionel Messi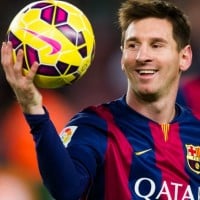 Lionel Andrés "Leo" Messi (born 24 June 1987) is an Argentine professional footballer who plays as a forward for Spanish club Barcelona. He is also known as one of the greatest football players of all time. He was born in Rosario, Argentina on June 24th, 1987.
23
Babe Ruth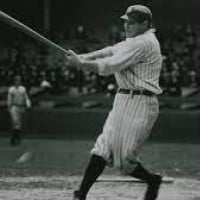 George Herman Ruth Jr., better known as Babe Ruth, was an American professional baseball player whose career in Major League Baseball spanned 22 seasons, from 1914 through 1935.
24
Christina Applegate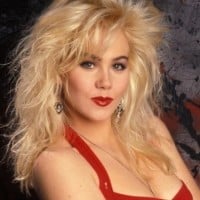 Christina Applegate is an American actress and dancer who was a child actress, playing the role of Kelly Bundy on the Fox sitcom Married... with Children. 
Actress, High school dropout.
25
Coco Chanel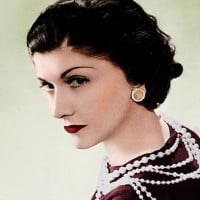 Gabrielle Bonheur "Coco" Chanel was a French fashion designer of women's clothes and founder of the Chanel brand.
One of the world's most famous fashion designers left school at 18.
PSearch List