Top 10 Most Handsome Korean Male Idols
The Top Ten
1
YeSung (Super Junior)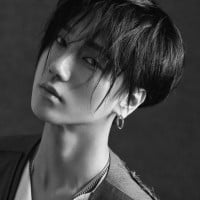 Kim Jong-hoon better known by his stage name Yesung, is a South Korean singer and actor. He is a member of the South Korean boy band Super Junior and its subgroups Super Junior-K.R.Y., Super Junior-H and S.M. The Ballad.
He has it all - an interesting persona. He's very caring, has a beautiful voice, he's humorous and mischievous, and has a very versatile look - he can be both handsome and pretty, and also cute and sexy. Great charisma on stage, goofy and friendly off stage, very down to earth.
He's always been my favorite in Super Junior, which is my favorite band in the whole world! He might be really handsome and cute, but he has a really adorable personality that makes you love him more and more, just like I do!
Yesung is... perfect. Well, maybe not perfect, because that's impossible, but God! He's awesome. I'm speechless every time I have to give a description of him. He's talented, sympathetic, cute, charismatic, and please! We're not even talking about how handsome he is.

I met him a few days ago... Wow! That's all I can say. He looks like a pretty porcelain doll, and his skin is enviable.

The words cute and handsome are impossible to use to describe him.
2
Kim Hyun Joong (SS501)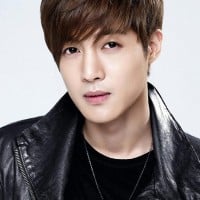 Kim Hyun-Joong is a South Korean entertainer, actor, singer, dancer, and the leader and main rapper of boyband SS501.
This is Kim Hyun Joong, the 4D leader who always thinks of his fans. He has not just a handsome face and a beautiful smile. His big heart, caring for everyone around him, is what makes him the most beautiful of all. Kim Hyun Joong, SS501 leader, is always playful, yet he is dedicated, hardworking - somewhat of a workaholic. He will only give the best to his fans.

If there's a meter of 100% for me to grade how amazing this man is, he would get 200% from me. But hey, I am biased.
Kim Hyun Joong has a soft personality that is always displayed whether he is with his fans, band members, or within the community. One can feel his sincere concerns for others and his appreciation for the many contributions his supporters give to him. KHJ has a smooth, velvet voice that distinguishes him from other singers. When you follow KHJ's career path, you will find what a dedicated individual he is and his passion for perfection, which drives him to deliver the best performances that only KHJ can do. This will leave you crying with joy after watching him perform, because you can't help but appreciate the art of perfection in his delivery.
3
Jaejoong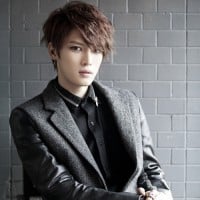 Kim Jae-joong, also known as Jaejoong is a Korean singer, actor, songwriter, actor, designer and director.
Jaejoong is a man who is not only beautiful on the outside but on the inside as well. While he is known for his looks, he is also a very talented young man, excelling in acting, singing, and composing, among other things. He possesses a voice that is versatile and soothing. On the outside, one can see that his looks are quite refined and, because he is a bit androgynous, he can pull off a variety of different looks and styles. What makes him so appealing to many is that behind his looks is a humble, clumsy, sweet, and hardworking young man who simply wants to be and do the best he can as a singer, entertainer, and musician. As a fan since 2006, I can honestly say he is still one of the most beautiful people I have seen to this day because he always remains true to himself and loves all his fans equally.
The first time I saw him, I thought he was an anime character who came to life. He looks gorgeous in whatever he wears. Even his members consider him in charge of 'Visuals' in the group, and they've even stated that if he were a girl, they would definitely fall for him.

But he's not only about looks. His cold appearance is the complete opposite of his kind heart. He's always looking out for the members as well as his fans. He's also one of the best singers out there, which he deserves as the main vocals in the group. Now he's also becoming a pro in other fields like acting, dancing, and even directing. This proves that he's much more than just a pretty face but also has a loving heart and is full of talent!
4
T.O.P. (BIGBANG)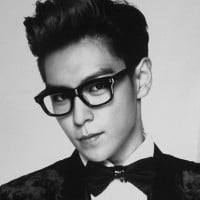 Choi Seung-hyun, better known by his stage name T.O.P, is a South Korean rapper, singer-songwriter and actor.
The fact that he doesn't know how beautiful he is, is enough for me to choose him as the most beautiful man in K-pop. He has his own charm, and his eyes are really piercing! Not only because I am a VIP, but because TOP is really beautiful in his own ways. This proves that you don't have to take your clothes off to show how sexy and attractive you can be. Go, TOP!
I prefer TOP being #1. He's just always handsome and attractive in my eyes. We have different tastes, so respect mine. Here in the Philippines, billions of women are in love with him. We have billions of reasons why we want TOP to be #1. He's handsome, attractive, cute, gwapo, an endangered species because he's a rare one. His voice is unique. His smile makes our every tomorrow complete. I don't care if everyone makes bad comments about this one.
TOP! He is actually the one guy who got me into K-pop. After seeing his perfect eyes in Fantastic Baby and then hearing his deep voice, I couldn't stop listening to that song, which led me to all of Big Bang's songs, and then the rest of K-pop. And honestly, I'm quite sure he's the first Asian guy I've actually found super attractive. Top for #1!
5
Donghae (Super Junior)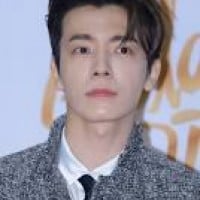 Lee Dong-hae, referred to as Donghae, is a South Korean singer, songwriter, composer and actor. He was trainee at SM Entertainment after winning a prize at SM's Youth Best Contest in 2001. After four years of training, Donghae debuted as a member of boy group Super Junior in November 2005.
He can be cute one minute and fierce the next. He can be so sexy you cannot resist him. He can be a 5-year-old boy and likes to play pranks on other members... He's cute without even trying to be so, sometimes unintentionally cute... He's so charming. He has composed many great songs for SJ and for D&E... His sense of music is good, which explains why he's a great composer. He's a great dancer. He has the most adorable smile and laugh in the world. He also has a very nice personality, is well-mannered and polite, and often cannot stand it if members are fighting... He is also one of SJ's crybabies, which adds to his cuteness... When he smiles, you'll find yourself wanting to smile too... Maybe that's why his name means "Sun" (Haenim = sun) because he shines brightly when he smiles... He's very affectionate, according to Eunhyuk, and Eunhyuk is his very best friend, and best friends tend to know who you are better than yourself...

He has beautiful eyes that are very expressive. You can tell how he feels just by looking... He's handsome without even trying to be so, naturally handsome...
6
Yonghwa (CN Blue)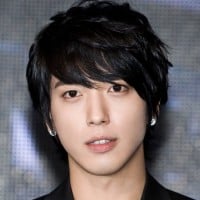 Yonghwa is beautiful, no doubt. But the thing is, usually that's all there is for visuals in K-Pop: a pretty face but mediocre talent or even worse. Yonghwa, on the other hand, is one of the most talented people you'll find in the K-Pop scene. His voice is to die for, his singing is amazing (he's considered one of the best K-Pop singers), he has tremendous stage presence, and he's an actual musician. Guitar is surely his best instrument, and he almost never performs without one. Not only does he actually make music, which is very hard to find in K-Pop, he's considered a songwriting genius by some. His self-composed songs have topped the charts. If you're looking for personality, he's got that too. He has a sense of humor that will entertain you, but he's also a very kind and understanding person and leader to his band members, for which all the members have expressed gratitude. Yonghwa's hard work and perseverance are endless, which is what has gotten him to where he is now and will hopefully only lead him to greater achievements.
7
Kris (Exo-M)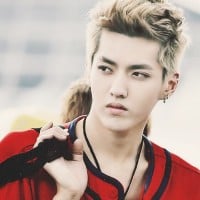 Wu Kris Yifan, professionally known as Kris Wu or Kris, is a Chinese actor, singer, and model. He is a former member of South Korean-Chinese boy band EXO and its subgroup EXO-M under S.M. Entertainment.
He's the most handsome team leader in EXO. He receives a lot of respect for his seriousness about the group. Anywhere he goes and anything he wears, he appears to be on a runway for how versatile and handsome his look is. He's not Prince Charming handsome, but Kris-handsome, in his own distinct way.
You will totally fall for him if you've ever seen him playing basketball. On stage, he's a cool rapper and mature leader, but in reality, he's actually very silly.
He is one of the few Korean idols that I immediately thought, "WHAT IS THIS?"

He has this boyish-arrogant-manly-cute-handsome face, and celebrities in China say he looks much better in person. I can't even imagine... Even though people say he seemed to be arrogant or fake when he was with EXO, people who followed EXO with an open heart can tell he has a nice heart, and the EXO members respected and loved him.
8
Choi Siwon (Super Junior)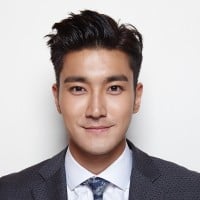 He is the most handsome man among K-idols. A true gentleman in all senses. His beautiful and perfect smile makes everything shine and warms people's hearts. He is just perfection. Honestly, he is the only one who looks better in person than in pictures. I have met him once and I just couldn't stop admiring him. I couldn't take my eyes off him. He is like a real prince. For me, he is definitely number one. I have also met most other K-pop idols, but seriously, Siwon is on top of all of them. There's no doubt about it.
This man deserves the number-one spot! I mean, he has the visuals that make every girl look again, not just a second time but a third and so on. He has the attitude that can make every girl's heart flutter and fall. He even caught the attention of Miss Universe! He is a total package: he has the looks, brains, and attitude. His family background is really good too! He is very talented, and I'm sure you remember his role as Kim Shin Hyuk in the Korean drama 'She Was Pretty,' which caused the spread of second lead syndrome among us. I'm one of them!
9
Choi Minho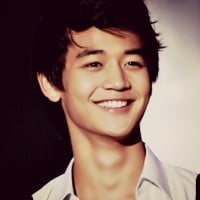 Minho has literally everything. He has the looks, the height, the talent, AND he has abs. (heh) His deep voice is so rich and soothing. His athleticism gives him the perfect V-line. Those huge, round eyes and that disarming smile. Heck, I bet if he wore a trash bag, he'd still look good. That nose is straighter than my index finger. My conclusion: Choi Minho, you've got me utterly and completely hooked.
Those huge adorable eyes, that unbelievably straight nose, that irresistible smile, the murderous glint he gets in his eyes when playing soccer (with 7-year-olds, mind you)... He is stunning. His passion makes him stand out the most on stage. He's usually very conservative, unlike some other idols (*cough* 2PM Taecyeon *cough*), which makes those rip-off-my-shirt moments even more exhilarating.

Choi Minho, hwaiting!
Choi Minho is so handsome. I love his eyes. I mean his big, round eyes. Haha. I hope that you will support our flaming charisma. I forgot. Also ship MinSul. You will love them. Fighting! Saranghae CHOI MINHO!
10
Luhan (EXO-M)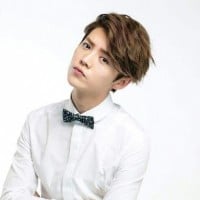 Lu Han is a Chinese singer and actor. He was a member, known as Luhan, of the South Korean-Chinese boy group EXO and its sub-group EXO-M, before leaving the group in October 2014.
To be honest, Luhan is my favorite member besides Baekhyun. It's a shame Luhan left because he was amazing. He is extremely talented and has a beautiful face. He is also very hardworking.
I'm amazed that Luhan is all the way down here. For goodness' sakes, he's 23 but he's got the face of a youthful angel! He's even one of the most popular EXO members.
Luhan is the prettiest boy I've ever seen. I think his beauty rivals Yoona's! He's talented and pretty. What more could you ask for?
The Contenders
11
Kim Tae-hyung "V" (BTS)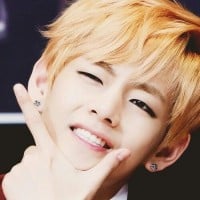 His ethereal beauty is no joke. I am sure that God wasn't playing while creating this handsome man. Just look at him. That breathtaking visual will definitely make anyone fall in love with him. In my opinion, he is more than handsome. He's cute, sexy, manly, adorable, and freakishly handsome all at the same time.
He is surely handsome and should be on top. He has the magic sent by the angels and will never give up on anything. Give him love and stop hating because of his appearance. Love his talents and personality. He's like an angel from heaven. Don't play it funny, because it's beautiful.
His sweet and cheeky face is so cute. Since this is a "Most Handsome" ranking, I don't intend to go on about his beautiful personality, but he's just too cute. He has this cute smile, and yet when he is serious, he is breathtakingly hot.
12
Jungkook (BTS)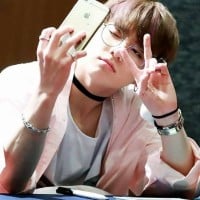 Jeon Jung kook was born in Busan, September 1 1997. His nationality is South Korean. HIs favorite number is 1. He is known as a South Korean idol singer, singer-songwriter, dancer, composer and producer. JK Favorite color is Red, Black, and White. He think express color of Hip Hop is Black and Red. Jung kook's role model is G-Dragon. Favorite food is bread, pizza, and anything with flour, pork soup... read more
Kookie Dongsaeng, Noona to the rescue here! You shouldn't be at the 142nd position when talking about beauty @_@.

This boy is beautiful. He is actually delicate, but he has to be strong because he is the main vocalist, sub-rapper, and lead dancer, so he works really hard and always takes the lead to practice. He also looks extremely handsome on stage. So, beauty inside out!
God broke the mold with this young man. His talents alone would have been sufficient, but when you add in his humble and caring attitude, it makes one wish the whole world were copies of Jungkook!
Jungkook should be higher up on this list. He's good at dancing, singing, drawing, rapping, and sports. Not to mention that he pretty much almost always wins.
13
Vernon (Seventeen)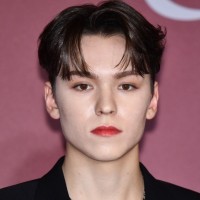 Vernon is handsome. I can't find the words to describe him. I can't believe that he is half Korean. I can't find it in his facial features.
Vernon is the definition of pure perfection and beauty, especially with his long brown-blond wavy hair. Ahh!
14
Suga (BTS)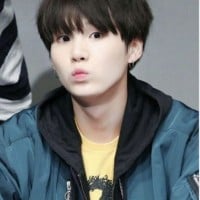 Min Yoon-gi, better known by his stage names Suga and Agust D, is a South Korean rapper, songwriter, and record producer.
Some people say Suga isn't attractive. I beg to differ. He is hot. Watch him rapping and tell me he isn't hot. He is also adorable. Lil' Meow Meow and his gummy smile. He is just attractive.
Suga is a talented young man. His love for his "brothers" in BTS shows without his speaking. Sometimes, the less said means more love. Never change, Suga!
BTS Suga, oh my God, what do I have to say? That little meow meow just kills ARMY. He should be ranked first as the cutest guy in the world.
15
G-Dragon (Bigbang)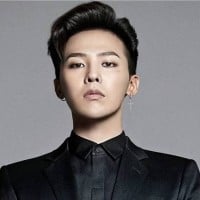 Maybe he doesn't have the perfect body, or he's not the most attractive guy you would see. No. I'm going to be honest. The first time I saw him, I was like, "What's wrong with this guy?" Yeah, yeah, I wasn't thinking clearly. But, damn! Now I'm in love with him. His talent and passion on stage are speechless. He's so talented! God! I haven't seen an idol like him. He's unique! He's amazing! I admire him. That's all I can say.
He is so talented and smart. A true musician! At such a young age, he has had to deal with a lot of pressure, and he has done a fantastic job. I hope his future is filled with much happiness and that he continues to entertain us however he chooses. Yes, he is also very easy on the eyes, but there is much more to him than that.
The most talented man in composing music, he always sends his music to the top of the charts. He always scores a perfect all-kill with his music. He has the brain and the attitude for loving his fans. He respects people and is always bowing formally. He loves his family. It's more than meets the eye. Kwon Jiyong is the most wanted bachelor! VIPs, we love you!
16
Kim Heechul (Super Junior)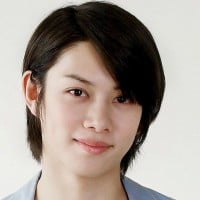 Kim Hee-chul, better known by the mononym Heechul, is a South Korean singer, songwriter, presenter, and actor.
I don't know what's happening here, but didn't he win the title of the most beautiful Korean idol in 2015? Heechul-oppa possesses a charming smile, nice complexion, mesmerizing eyes, and a gorgeous hairstyle. Whatever he wears, he looks handsome. He has cute dimples, a childish character, and a playful soul. If you didn't know, he was voted as the most popular star that everyone in the industry wants to be acquainted with, so why he isn't at the top of the list is beyond my understanding.
A man who is more beautiful than women and so masculine at the same time. The real magic is that he doesn't age. Even time loves him so much. He is pretty and charming simultaneously.
He's basically perfect. From head to toe, I think there's no one better looking, not to mention his charming personality and how open-minded he is.
17
Lee Jong-hyun (CN Blue)
Jong Hyun is such a beautiful man. He is also talented. For me, he is one of the most handsome men in Korea because of his milky skin, his lovely eyes, warm voice, and charisma whenever he plays his electric guitar. He deserves to be on the top 10 list here.
Jong-hyun totally deserves a spot here. I used to think Yonghwa was the most handsome K-pop idol. But I've never been able to say that Yonghwa is more handsome than Jong-hyun. Jong-hyun has a really clean kind of handsome. He looks like he's a prince who walked out of an anime.
He is a beautiful person, and I think sometimes he seems to be a cold person in his dealings, but when I see him smile, he is very warm. I love his songs because they are pure feelings.
18
Myungsoo (Infinite)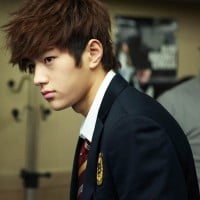 One of the things that is so unique about Myungsoo is his prominent facial features. He is known to have a really sharp nose and a perfect side profile. His features are lovely to look at. His skin is really milky, and his eyes are one of his most attractive features! His eyes vary from looking beautiful and soft to having intense cold stares. His lips were voted as the number 1 most kissable lips in Korea. He is also known for his wonderful, prominent jawline.

He is talented in Infinite, with his soft, unique, cartoon-like voice. He is talented in playing both acoustic and electric guitar and is also known for his sharp dance moves.
Kim Myungsoo is perfect. From his amazing facial features to his unique personality. His eyes are what make him different from others. They change from looking cold, deep, and mysterious to being affectionate and loving. The thing that always hooks me is the way he changes from being the quiet, emotionless L to being the dorky and charming Myungsoo that we love. Like his other members, he has lots of talents too. They range from singing and acting to playing the guitar and dancing. Besides his beautiful facial features, the one thing that really stands out is his laugh. He has different varieties of laughs, like his eye-smile laugh or his seal-clapping laugh. There's no doubt in my mind that this adorable idiot is my bias.
19
Sehun (EXO)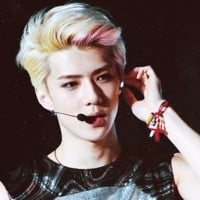 Oh Se-hun, better known mononymously as Sehun, is a South Korean dancer, rapper, singer, model and actor. He is a member of the South Korean-Chinese boy group Exo and its sub-group Exo-K.
Honestly, a stunning man. He's cute, handsome, gorgeous. I can't put into words how quickly, after only liking EXO for less than a week, he really captivated me.
Really, a naturally handsome ulzzang indeed. More than all, the golden point in him I see is his eyes. I bet those who adore him might have fallen for his eyes. A catchy one for sure...
"There are many who shine,
But look at what's real among them."

I love to watch Sehun dance. I think he looks the most handsome when he's dancing. The usual cute maknae suddenly looks manly.
20
Kim Mingyu (Seventeen)
Yeah, he is so handsome that I can't believe he is not in the top 10. We're talking about handsome, not your favorites.
He's so cute, especially when around his other fellow members (specifically Wonwoo)!
He is the visual of Seventeen, though Seventeen has a lot of handsome dudes. My God! Especially Vernon.
21
Jang Geun Suk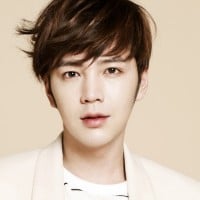 Jang Keun-suk is a South Korean actor and singer, He is best known for starring in the television dramas Beethoven Virus, You're Beautiful, Mary Stayed Out All Night, Love Rain, Pretty Man and Jackpot.
Full of charisma. A great actor. I was really amazed by his incredible skills in acting. Sukkie is a very jolly person and very true to himself. I love his fashion style that really fits him. I love his different hairstyles, and when he makes faces like pouting (in He's Beautiful), it's really cute.
He is a multi-talented actor. He can sing very well. I simply love his voice. His performance is great, especially in He's Beautiful. He is definitely my number one.
My true love. He was the one who lured me into this world. A brilliant actor. The best in his generation. An exceptional singer and performer. Love him.
22
Kai (EXO)
This is a no-brainer, like seriously, have you ever looked at Kai's lips? Or nose, or maybe his jawline? Everything about him is to die for. He should be named the handsomest man on Earth.
He is so sexy! Especially when he dances. I mean, it's enough to make any girl squeal!
He is very, very beautiful.
23
Nichkhun (2PM)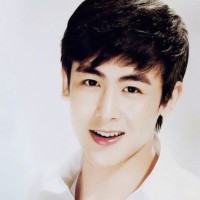 Nichkhun Buck Horvejkul, known mononymously as Nichkhun, is a Thai rapper, singer, songwriter, model and actor.
He's amazing, practically the epitome of male beauty. His smile is adorable, and his famous winks make me swoon. He's sweet and romantic, the guy every girl dreams of. He's very charming with his gentlemanliness. He may not be as 'beastly' as the rest of 2PM, but he definitely is inexplicably the most attractive. Perhaps it's his natural charisma, or perhaps it's that quiet charm, or maybe it's his aristocratic looks. But I truly think Nichkhun is amazing, and I definitely believe he deserves to be higher up on this list. Nichkhun-oppa, fighting!
Nichkhun is really cute and has that sort of sweet, romantic guy feel. I was quite shocked he didn't make the list! He's adorable, and I'm really impressed that he's so hardworking. He has zero Korean blood running through his veins, but he still pursued a career in Korea and learned the language. He has the charm, the looks, the body, and the character. Nichkhun-oppa, fighting!
24
Leeteuk (Super Junior)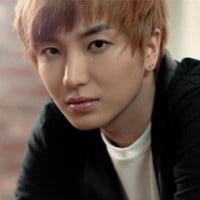 Park Jeong-su, better known by his stage name Leeteuk, is a South Korean singer-songwriter and actor.
Leeteuk is the best leader ever. He's a great "hyung" and a great idol. He deserves to be at the top because he works hard, is kind, friendly, and warm-hearted. He loves his fans more than other leaders do. He is strong and does his best. His voice is very kind and gentle. These are just some of his qualities. The most important thing is that Leeteuk is beautiful. His look is always fresh and stylish, and he is always as good as ELF's wish. His smile is so warm and shiny. We love Leeteuk for what he is.
Leeteuk is the best leader in all K-pop generations. He is like a mirror to others. He inspires us every day (and his hoobaes) with his warm heart and leadership. He has so many qualities that I can't describe all of them.

He is more than beautiful, sexy, handsome, or gentle. He is special. He works very hard in any job, whether as an MC, DJ, or even just a guest. He always tries his best. He has the voice of angels every time he sings solo or with SJ members. His smile with a dimple and his laugh are so unique that I can recognize them with my eyes closed. He is stylish, sexy, manly, and the only person I want to be in the future.

I am proud to say he is my inspiration in life.
25
Chen (EXO)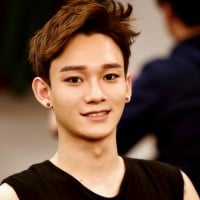 He may not have that beautiful charisma, but damn, Kim Jongdae has the most manly look in K-pop. He is gorgeous. And those vocals are to die for. His personality is so cute, and yet he looks like a bad boy. I love Chen.
PSearch List