Most Beautiful Men In Pakistan
The Top Ten
1
Shahid Afridi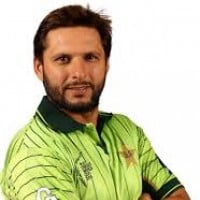 Apart fron some cricket he has done nothing. Once in Delhi he was caught stealing a lollipop from a 5 year old girl.
He is a brave man and luck always give hands to
Those persons who are brave.
He has A big heart of helping others . He deserves top 1 .
Shahid Afridi is most handsome man in the world..
2
Imran Khan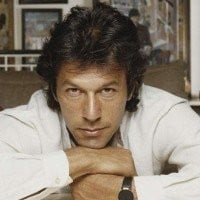 Close to age 60 and he still manages to woo the girls. A true hero too, sacrificing everything he has for his people, going through such hardships to make his country a better place to live.
Where humility meets handsomeness, where pride meets with principles, shyness adorns smiles, and where stubborness meet style - a pure gem of a man!
Imran khan... a man who represents the Pakistani spirit. The spirit of testing the limits of the will itself...
He married a Christian you fools. He belongs to England. He is just a politician making a fool of us.
3
Imran Abbas
He has got the charasmatic personality, God gifted, Damn attractive, I love him so much, He is my super star, The smartest man I have ever seen in my life throughout..! No Comparison! You will love him.
Imran Abbas is a prince charm of Pakistan. He is one of the top 5 most beautiful men on earth. His personality, charm and looks have made million of people his lovers.
By far the most handsome man I've ever seen on earth! He is just undescribable!
Just I can tell he was mesmerizing of all and I was a huge fan of him.
4
Fawad Khan
I like him... I have seen him in movies and his serials he acts well and very good looking...
He so handsome. And his smile is killing.
I want to meet him one time in my life. He should be at number 1
Fawad should be on no 1.
I think he is on no 1 in whole asia.
He is handsome and a good actor.
5
Atif Aslam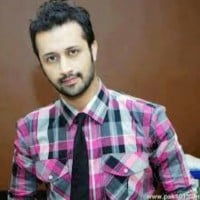 Muhammad Atif Aslam is a Pakistani singer and film actor. His movie debut was the 2011 social drama Bol.
Look at his ears. He very odd & ugly you fools
Atif Aslam is number one in looks and singing he is cute, attractive, handsome, hot in short perfect
World number 1 singer
Atif is best singer
6
Ali Zafar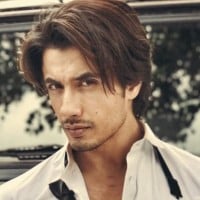 I personally found him quite UGLY because his toenails were uncut and at least 1 inch in length. ( meet him at a show). Also to my utter dismay I found that he has very BAD BREATH.
It is right. Even I have acted with him. He does have BAD BREATH is very rude to junior artists.
He is the good person and he really looks cool in every his movie. He is the cool person here in Pakistan
He is also the winner of sexiest person in Asia. He is just love.
7 Imran Nazir
8
Hamza Ali Abbasi
He is one of the most handsome guys in the world! without a doubt but my husband is on the list too!
Adorable...handsome and all in one package
Adorable...handsome really love him
He is good looking but a bigot.
9
Feroze Khan
He is like the besttt besttt guy awesome personality I have ever seen. He should be on top of the list
His works are awesome!
He is fabulous
10
Bilal Abbas Khan
It was wrong I think that Bilal Abbas is the most cute handsome personality boy
The Contenders
11
Waheed Murad
His voice even worst than his looks. He wears a wig and is bald (ganja)
12 Ahad Raza Mir
13
Shoaib Akhtar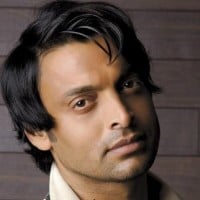 Shoaib is the best!
Nice critic and loves everyone except Pakistani cricketers
He is a brave man
He is handsome
14
Fahad Mustafa
Nice Person, India offer him a movie but he refuse.
Good nice and handsome
He is a nice person
Very nice actor
15
Danish Taimoor
He is most handsome men of Pakistan. His personality , his looks are dashing
Most beautiful man
16
Ahsan Khan
His acting, his voice. , everything is good enough to take him to top 5
Should be on top.
17
Mikaal Zulfiqar
The best looking actor! He should come on more now
Graceful personality and wonderful actor.
Dashing dazzling hero, just superb actor...
18
Humayun Saeed
He has a great personality and attitude.
Not at all handsome..
19
Wasim Akram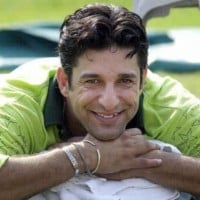 Wasim Akram is a Pakistani cricket commentator, coach and former cricketer, captain of Pakistan national cricket team.
20 Ali Azmat
21 Ahmed Shahzad
22
Farhan Saeed
He got a very beautiful face cut and is a very good singer too!
23 Shoaib Malik
24
Sami Khan
His acting skills are just awesome, very humble person, a good family man yes he deserved.
25 Junaid Khan
PSearch List