Top 10 Most Famous Muslims
Islam is the world's second-largest religion with over 1.8 billion followers. Muslims come from all corners of the globe and have made significant contributions to various fields, from science and art to politics and sports. It's no surprise that many Muslims have gained worldwide recognition for their achievements, talents, and contributions to society.

These individuals have been voted for by thousands of people who admire their accomplishments and contributions to their respective fields. Whether it's their dedication to their craft, their philanthropic work, or their inspiring leadership, these Muslims have made a lasting impact on the world.

The Top Ten

1 Muhammad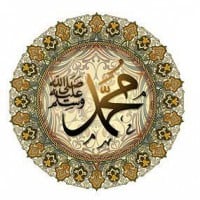 Muhammad is the central figure in Islam and is considered the last and final prophet of God by Muslims worldwide. He was born in Mecca in 570 CE and founded the religion of Islam, which has grown to be the second-largest religion in the world. His life and teachings continue to inspire and guide billions of people today.
The last of the prophets, who brought the ultimate divine message and complete code of life for all humanity. He was endowed with the most perfect human attributes. No other human has ever had the personal qualities and the love and care for fellow human beings. Allah (SWT) in Qura'an has called him as supreme blessing for both the worlds. He glorified the best human qualities. He was the greatest law giver and message and code that he brought holds good and is relevant to all times till the final day of judgement. May glory and peace be upon him and his descendents.
Prohet Muhammad is appointed as the seal of prophethood and brought final scripture, Quran to this world. He is the prophet for all humanity. It is mandatory for all Muslims to believe in all other prophets such as Jesus, Moses, David, Abraham, Joseph, Isaac and Adam etc sent from the same God.
Islam is the religion of peace and love with every creature of God but unfortunately it has been misrepresented by very few people causing harm to the whole world.
2
Sami Yusuf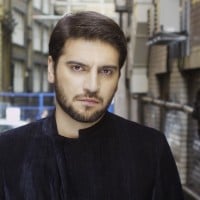 Sami Yusuf is a British singer, songwriter, and composer of Azerbaijani descent. He has become one of the most prominent and influential Muslim artists in the world, known for his soulful voice and spiritually uplifting music that promotes peace, love, and unity.
I chose sami yusuf
3
Muhammad Ali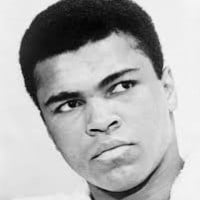 Muhammad Ali, born Cassius Clay, was an American professional boxer and a prominent cultural figure. Often regarded as one of the greatest boxers of all time, Ali was also an influential civil rights activist and a devout Muslim who used his platform to promote social justice and humanitarian causes.
A great ambassador for Islam, power to stand up for his people and believes...
He was a great man! and a good man that was a amazing example for his religion.
He was the Greatest
4
Osama Bin Laden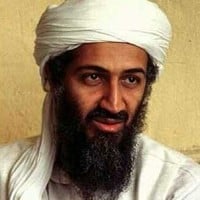 Osama Bin Laden was the founder of al-Qaeda, an extremist militant organization responsible for several terrorist attacks, including the September 11, 2001 attacks in the United States. As one of the most infamous figures in recent history, his actions and beliefs stand in stark contrast to the teachings of mainstream Islam.
Osama bin Laden is a skunk! He's one of the biggest reasons why Islam is such a widely misunderstood/ hated religion!
5
Molana Tariq Jameel
Molana Tariq Jameel is a prominent Pakistani Islamic scholar, preacher, and public speaker. He is known for his impactful and passionate lectures on a wide range of Islamic topics, emphasizing the importance of love, peace, and harmony among Muslims and people of other faiths.
He is such a nice Islamic scholar in the world his voice is very heart touching
6
Salahuddin Ayubi
Salahuddin Ayubi, also known as Saladin, was a 12th-century Muslim military leader who led the Ayyubid dynasty and successfully recaptured Jerusalem from the Crusaders. He is celebrated for his chivalry, military prowess, and commitment to the Islamic faith.
Best King in the world
We want indian salahuddin ayubi (Great warrier in islam). Thanks for your contribution
7
Zayn Malik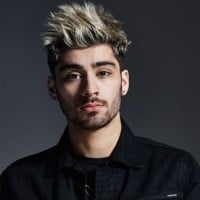 Zayn Malik is a British singer and songwriter who first gained fame as a member of the popular boy band One Direction. Since embarking on a solo career, Malik has become a successful artist in his own right and is often praised for his unique vocal style and contributions to the music industry as a Muslim artist.
He should've been in top 5. Zayn is a global name now. Lot of people know him than those in this list apart from Muhammad and Mohammed Ali. I'm an Caucasian American and I only know Zayn the most here.
Zayn Malik is the best! He is awesome and funny and is the best singer in the world
Amazing boy with best Singing I like him very much.!
8
Malala Yousafzai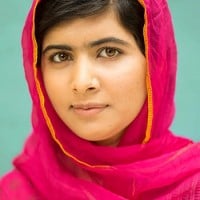 Malala Yousafzai is a Pakistani activist for female education and the youngest Nobel Prize laureate. After surviving an assassination attempt by the Taliban at age 15, Malala became a global symbol of the fight for girls' education and continues to advocate for the rights of women and children around the world.
9
Shahrukh Khan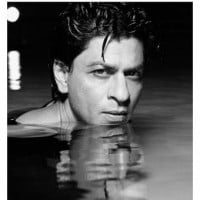 Shahrukh Khan is an Indian actor and film producer often referred to as the "King of Bollywood." With a career spanning over three decades, Khan has appeared in more than 80 Bollywood films and has earned numerous awards for his work. As a Muslim in the Indian film industry, he has inspired millions of fans worldwide.
10
Muhammad Ali Jinnah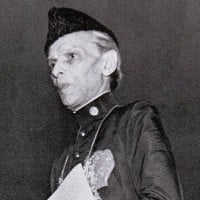 Muhammad Ali Jinnah was a key political leader and the founder of Pakistan, who served as the leader of the All-India Muslim League and later as Pakistan's first Governor-General. Often referred to as 'Quaid-e-Azam,' Jinnah's vision and leadership continue to shape the nation he founded.
The Contenders
11
Abdul Sattar Edhi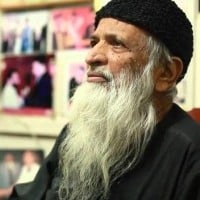 Abdul Sattar Edhi was a Pakistani philanthropist, social activist, and humanitarian who founded the Edhi Foundation, one of the world's largest volunteer ambulance networks. Known as "Angel of Mercy," Edhi dedicated his life to helping the poor and destitute, regardless of their religion or background.
12
Benazir Bhutto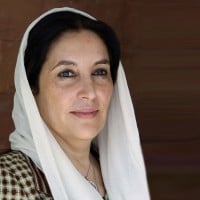 Benazir Bhutto was the first woman to lead a Muslim-majority country, serving as the Prime Minister of Pakistan in two non-consecutive terms. A trailblazer for women's rights and democracy, Bhutto's political career and tragic assassination have left a lasting legacy in the history of Pakistan and the Muslim world.
13
Umm Kulthum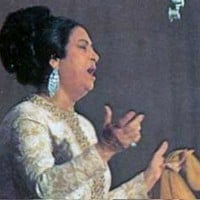 Umm Kulthum was an Egyptian singer, songwriter, and actress who is considered one of the most influential Arab vocalists of the 20th century. Known as the "Star of the East," her powerful voice and unique musical style continue to captivate audiences and inspire generations of artists.
14
Muhammad Ilyas Qadri
Muhammad Ilyas Qadri is a Pakistani Islamic scholar and founder of Dawat-e-Islami, a non-political, global Islamic organization. Qadri has authored numerous books on various Islamic topics and is committed to spreading the message of Islam and promoting spiritual growth among Muslims.
Now a days he is 1st
15
Junaid Jamshed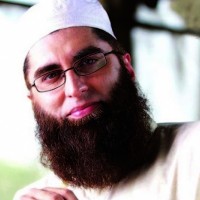 Junaid Jamshed was a Pakistani recording artist, television personality, and preacher who first gained fame as the lead vocalist of the pop band Vital Signs. Later in his life, Jamshed devoted himself to Islamic teachings and became a prominent religious figure, inspiring many with his spiritual journey.
16
Queen Rania of Jordan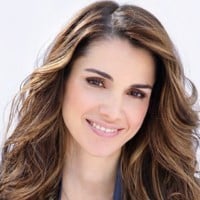 Queen Rania of Jordan is a progressive and visionary leader, known for her dedication to education, health, community empowerment, and youth-related initiatives. As a Muslim queen, she is an advocate for cross-cultural dialogue and understanding, working tirelessly to bridge gaps between the East and West.
17
Shahid Afridi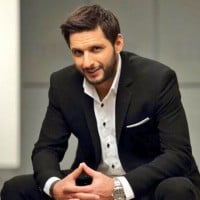 Shahid Afridi is a former Pakistani cricketer who represented his country in all three formats of the game. Known for his aggressive batting style and record-breaking performances, Afridi remains one of the most popular and celebrated cricketers in Pakistan and the Muslim world.
Most loved personality
Best player of cricket
18
Suleiman the Magnificent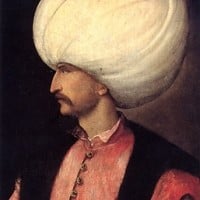 Suleiman the Magnificent was the 10th and longest-reigning Sultan of the Ottoman Empire, leading it through its golden age in the 16th century. Known for his military, political, and cultural achievements, Suleiman expanded the empire's territories and left a lasting impact on the Muslim world and beyond.
19
Imran Khan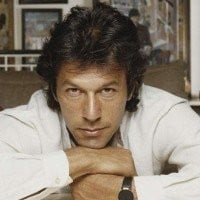 Imran Khan is a former Pakistani cricketer and the current Prime Minister of Pakistan. Known for leading the national cricket team to victory in the 1992 Cricket World Cup, Khan later transitioned to politics and founded the Pakistan Tehreek-e-Insaf party, eventually becoming the country's leader and striving to bring about positive change.
Imran Khan is the best
20
Maher Zain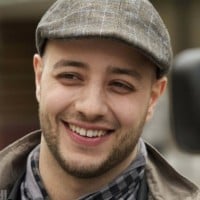 Maher Zain is a Swedish-Lebanese singer, songwriter, and music producer known for his uplifting and spiritually engaging songs that resonate with Muslim listeners worldwide. With multiple albums and awards to his name, Zain has become a prominent figure in the contemporary Islamic music scene.
21
Mustafa Kemal Atatürk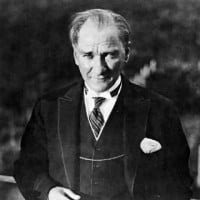 Mustafa Kemal Atatürk was the founder and first president of modern Turkey. He led the country through a series of progressive reforms, transforming it into a secular and democratic nation. Atatürk's visionary leadership and lasting impact continue to shape the Turkish Republic and inspire millions of people.
Created the modern republic of Turkey, and fought off foreign powers.
22
Cat Stevens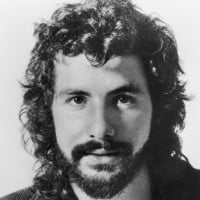 Cat Stevens, now known as Yusuf Islam, is a British singer-songwriter who gained fame in the 1960s and 1970s with hits like "Wild World" and "Father and Son." After converting to Islam in the late 1970s, he devoted himself to charitable and educational causes while continuing to release music that reflects his spiritual journey.
23
Mohammad Rafi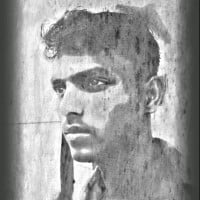 Mohammad Rafi was an Indian playback singer and one of the most popular and successful singers in the Hindi film industry. With a career spanning over three decades, Rafi's versatile voice and exceptional talent made him an iconic figure in Bollywood and an inspiration to generations of singers.
A God given voice that will live till the end of time.
Evergreen and versatile singer of the world never came before and never come will come again
24 Prince Moazzam
25
Moazzam Mirza
Prince Moazzam Beg (Born Mirza Moazzam Baig; 18 November 1991) is a Indian muslim singer with writer. He was born in Ahmedabad, Gujarat, India.
PSearch List