Top 10 People Who Became Famous After Their Death
This is a list about people who were unknown or little known to the world in their lifetime, and suddenly, they become famous after their death, usually because of their literature and other work.

Wow, this is probably one of the lists I have written the most. I have worked on this for a few hours, and I hope you'll enjoy it.

Make sure this is about lesser-known or ordinary people, so yeah, not to be confused with Top 10 Musicians Who Became More Famous After They Died. And now, here we go...

The Top Ten

1 Vincent van Gogh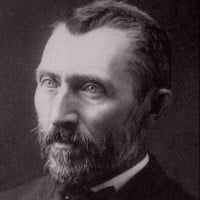 Vincent Willem van Gogh (30 March 1853 – 29 July 1890) was a Dutch Post-Impressionist painter who is among the most famous and influential figures in the history of Western art. In just over a decade he created about 2,100 artworks, including around 860 oil paintings, most of them in the last two years of his life. They include landscapes, still lifes, portraits and self-portraits, and are characterised by bold colours and dramatic, impulsive and expressive brushwork that contributed to the foundations of modern art. His suicide at 37 followed years of mental illness and poverty.
Ah yes, Vincent Van Gogh, *slurps coffee*. Such a wonderful painter, and perhaps even some of the AI-art I made on Midjourney was in the style of Van Gogh, which I made for fun, so lets get to the story. Van Gogh was born into an upper-middle class family, and was usually introverted as a child. He began drawing at a young age, and worked as an art dealer, often traveling to even places like Japan, which is another inspiration for his art. However, Van Gogh suffered from depression, psychosis, and delusions during his lifetime. And perhaps, you probably heard the fact that he cut his ear during an argument in your childhood (I don't know if you know, but I have). It was also claimed that he sold only one painting: The Red Vineyard. The sad ending was that in 1890, he shot himself in the head and died two days later. But the happy part is that Van Gogh's paintings would rise to fame with critical and commercial success, especially in the late 20th century, as he was considered a ...more
2
Anne Frank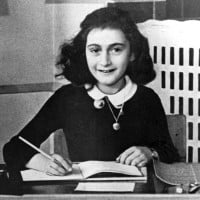 Annelies Marie Frank was a German-born diarist. Anne for short. One of the most discussed Jewish victims of the Holocaust, she gained fame posthumously with the publication of The Diary of a Young Girl in which she documents her life in hiding from 1942 to 1944, during the German occupation of the Netherlands in World War II. She was discovered with her group and arrested on August 4th, 1944. She survived Aushewiz, but was told to be moved to Bergen-Belsen Coculation Camp afterwards. There, she and her sister, Margot Betti Frank, died in the March of 1945 from Typhus.
Since her death, Anne Frank became one of the most notable Jewish victims during the Holocaust, if not, the most notable. Since Anne was born in 1929, she lived in Germany until five years later, they moved to Amsterdam, Netherlands when Adolf Hitler gained control over Germany. It was a fine life, until when things turned upside down with the German occupation of the Netherlands in 1940. The following year, Anne and her family lost their German citizenship and officially became stateless. And in 1942, they started hiding in concealed rooms (now known as the Anne Frank House) behind a bookcase in the building where Otto Frank, Anne's father worked. By the time the isolation started, Anne was beginning to write on a diary she got on her 13th birthday, until 1944, when they were finally caught by German officials, as they got sent to concentration camps. Anne and her sister, Margot, would later die in early 1945 from typhus at the age of 16. When WWII ended, Otto was the only survivor ...more
3
James Dean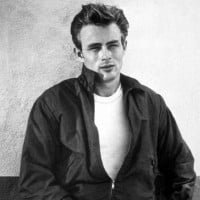 James Byron Dean was an American actor. He is a cultural icon of teenage disillusionment and social estrangement, as expressed in the title of his most celebrated film, Rebel Without a Cause, in which he starred as troubled teenager Jim Stark.
Today, a lot of people, especially those who deeply enjoy movies, know about this cool guy. His name is James Dean, who was an American actor. In high school, he was a popular student, and played in baseball and basketball teams, studied drama, had exceptional grades, and competed in public speaking. Well yes, if you're smart enough to understand, this guy's story might sound like it's the most popular above others on the list, but that's not enough to it yet. After graduating from Fairmount High School, Dean started off his acting career with his first television appearance in a Pepsi-Cola commercial in 1950. He also had some minor roles shortly after the commercial. Before he took off, he appeared in a lot of anthology television series including Lux Video Theatre. And now, his first major role was a teen who searches his own identity, which is in the movie East of Eden, which did well at the box office. But after that, the tragic part takes off in September 30, 1955. While Dean had ...more
4
Edgar Allan Poe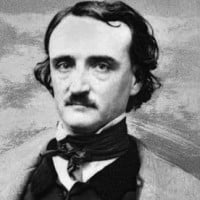 Edgar Allan Poe (January 19, 1809 – October 7, 1849) was an American writer, editor, and literary critic. Poe is best known for his poetry and short stories, particularly his tales of mystery and the macabre. He is widely regarded as a central figure of Romanticism in the United States and American ...read more.
Ah yes, Edgar Allen Poe, *slurps coffee*... a writer and poet, and I have studied some of his works in English class at school. He is credited for inventing the detective fiction genre, as well as being a significant contributor to science fiction. He had to earn a living by writing alone, which resulted in a difficult life and career. When he published one of his stories The Raven in 1845, it was featured on the New York Evening Mirror with instant success, but not enough financial success. Soon after Poe's wife died, Poe died of mysterious circumstances in 1849. There have been claims that his death was linked to diseases, alcoholism, substance abuse, and suicide. Many of Poe's works would go on to influence literature around the world, with countless times of remakes and acclaim, as Poe became of the most important writers and the most important poet, period.
His dire situation shows in his work most of the stories I've read by him are really dark.
5
Robert Johnson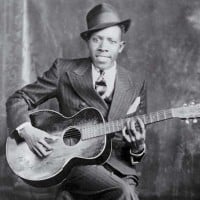 Robert Leroy Johnson was an American blues singer-songwriter and musician. His landmark recordings in 1936 and 1937 display a combination of singing, guitar skills, and songwriting talent that has influenced later generations of musicians. Johnson died in 1938 at the age of 27. The exact circumstances of his death are still unclear today. His death makes him one of the earliest members of the so-called "Club 27".
Robert Johnson was an American blues musician and songwriter, who made a series of recordings in 1936 and 1937 with his songwriting talent, guitar licks, and singing that would inspire many artists. He was a traveling performer who played on street corners and in juke joints. He had very little commercial success and recognition during his lifetime, and participated in only two recording sessions. He claims that in one of his songs, he sold his soul to the devil to achieve musical success. He then died at the age of 27 of unknown causes, which no autopsy was performed and his death was not reported. He remained unknown until 1961, when musicologist Alan Lomax owned the masters at Mississippi in 1941, as he came to record Johnson, not knowing his death. He released the series as the series King of the Delta Blues, which exposed him to a public audience, so did the sequel in 1970, and the Complete Recordings in 1990, showing that Johnson made 41 songs in his lifetime. Eric Clapton Bob ...more
6
Nick Drake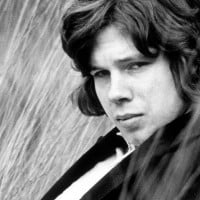 Nicholas Rodney "Nick" Drake (19 June 1948 – 25 November 1974) was an English singer-songwriter and musician, known for his acoustic guitar-based songs. A singular talent who passed almost unnoticed during his brief lifetime, his work has posthumously achieved wider notice and recognition.
Nick Drake was an English songwriter known for his acoustic guitar folk songs. Signed to Island Records as a University of Cambridge student in 1969, he recorded three albums: Five Leaves Left (1969), Bryter Layter (1971), and Pink Moon (1972). However, none of them sold more than 5,000 copies during his lifetime. His reluctant to interviews and performing live, made him lack commercial success. There is even no footage of Drake, but only captured in photographs and a home movie as a child. In 1974, he died from a drug overdose, which cannot be told if it was an accident or a suicide. He would go on to reach posthumous fame, with artists like Kate Bush, Robert Walker, Peter Buck of R.E.M., and Robert Smith of The Cure having his influence in their music, with critical and commercial success.
7
Chris McCandless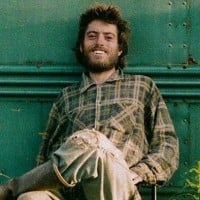 Chris McCandless was an American explorer who had a nomadic lifestyle growing up. After graduating from Emory University in 1990, he traveled across North America and hitchhiked to Alaska in 1992. He wrote documents about the trip and took photographs including self-portraits on camera (with undeveloped film) during this journey. However, due to his hitchhiking, he needed a few jobs to support himself with food and needs. In September 1992, a group of hunters found McCandless' body, who had died two weeks previously. Near McCandless' death, he took a self-portrait while holding a written note, saying, "I have had a happy life and thank the Lord. Goodbye and may God bless all!" Since his legacy, the abandoned Bus 142 McCandless found and took with for shelter, became a popular location for hikers. His documents developed into a non-fiction book titled "Into the Wild", which spawned the 2005 movies. You can check it out on Paramount+
8
Jeff Buckley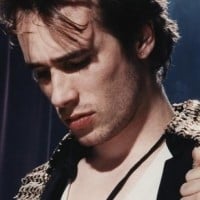 Jeffrey Scott "Jeff" Buckley (November 17, 1966 – May 29, 1997) raised as Scott "Scottie" Moorhead, was an American singer-songwriter and guitarist.

Jeff Buckley was born in Anaheim, California, from musical lineage. His mother, Mary Guibert, was a classically trained musician, and his father, Tim Buckley, was a well-known folk singer. Buckley, however, only met his father one time; the two spent a week together when Jeff was 8. The elder Buckley died of a heroin overdose at age 28, less than a year after the pair's meeting. ...read more.
You may know him for his song "Hallelujah", Jeff Buckley was an American singer-songwriter known for his alternative, folk-rock and jazz-rock songs. He only released one album during his lifetime, Grace, which did not sell well and received little attention. In the following three years, Buckley and his band toured internationally to promote the album, with even a live concert recorded in 1995 released on DVD. In 1997, Buckley moved to Memphis, Tennessee to work on his second album, My Sweetheart the Drunk, while performing gigs in solo shows. However, when his band was gonna arrive, Buckley died from accidental drowning and his body was found a week later. His album Grace, resurfaced with critical acclaim, then going on to be one of Muse and Adele's inspirations.
9
Israel Kamakawiwo'ole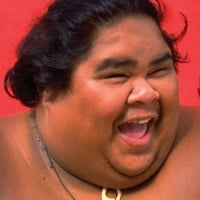 Israel "Iz" Kaʻanoʻi Kamakawiwoʻole translation: "The Fearless Eyed"; May 20, 1959 – June 26, 1997, also called Bruddah Iz, was an American musician, entertainer and Hawaiian sovereignty activist.
Israel Kamakawiwo'ole was a Hawaiian musician, singer, songwriter, and activist. Even though not well known in his lifetime outside Hawaii, this man lived a happy life. Israel is known for his ukulele playing and song medleys, especially "Somewhere Over the Rainbow / What a Wonderful World". However, in 1997, he died from respiratory failure at the Queen's Medical Center. After his death, he became more famous thanks to his legacy, with a bronze statue of him at Waianae Neighborhood Community Center on Oʻahu, where hundreds have paid respects to the singer at the opening. His signature song being played in a countless number of movies and TV shows, its YouTube video having over a billion views, and has spent 185 weeks on top of the Billboard World Digital Songs Charts, which makes it the longest-leading number-one hit, which will always remain at its place. Pay tributes to this man and his beautiful music.
10
George Floyd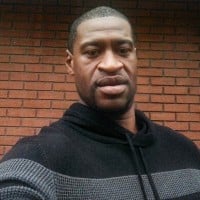 When he was alive, he was only known by residents of Minneapolis, but after his murder...
The Contenders
11
Galileo Galilei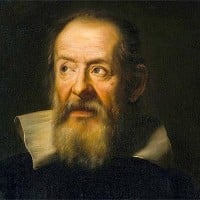 Galileo Galilei, was an Italian astronomer, physicist, engineer, philosopher, and mathematician who played a major role in the scientific revolution during the Renaissance.
12
Oscar Wilde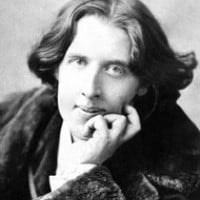 Oscar Fingal O'Flahertie Wills Wilde (16 October 1854 – 30 November 1900) was an Irish playwright, novelist, essayist, and poet. After writing in different forms throughout the 1880s, he became one of London's most popular playwrights in the early 1890s. He is remembered for his epigrams, his novel ...read more.
13
Ed Wood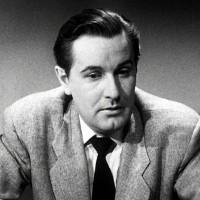 Some of you may have heard of this guy. That guy's name is Ed Wood, who was an American filmmaker, actor, and novel author. People credit him as "the worst movie director of all time". In the 1950s, he directed science-fiction, crime, and horror films, including Glen or Glenda, Jail Bait, Bride of the Monster, Plan 9 from Outer Space, Night of the Ghouls, and The Sinister Urge. The most infamous one out of them is Plan 9 from Outer Space. His work is known for its campy style, technical errors, bad directing, poor stock footage, strange stories, and messy dialogue. After these years, he started working on the stuff that well... we won't need to talk about this right now. Wood died at the age of 54 in 1978 after his history of alcoholism. His work remained obscure until a film critic book, the Golden Turkey Awards, posthumously "awarded" Wood for "The Worst Director of All Time", which helped him and his work resurge in public interest. He has written over 80 novels in his lifetime, ...more
14
Martin Luther King Jr.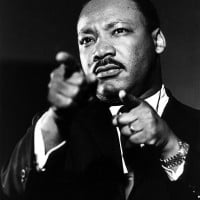 Martin Luther King Jr. (born Michael King Jr.; January 15, 1929 – April 4, 1968) was an African American minister and activist who became the most visible spokesperson and leader in the civil rights movement from 1955 until his assassination in 1968. King is best known for advancing civil rights through nonviolence and civil disobedience, inspired by his Christian beliefs and the nonviolent activism of Mahatma Gandhi.
15
Canserbero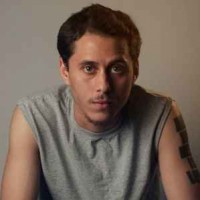 16
Emily Dickinson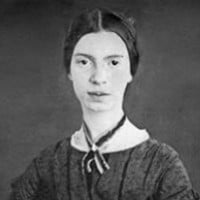 Emily Elizabeth Dickinson (December 10, 1830 – May 15, 1886) was an American poet . Dickinson was born in Amherst, Massachusetts . ...read more.
17
Grigori Rasputin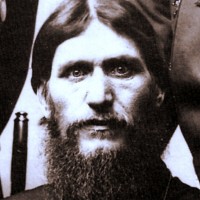 Grigori Yefimovich Rasputin was a Russian mystic and self-proclaimed holy man who befriended the family of Tsar Nicholas II, the last monarch of Russia, and gained considerable influence in late imperial Russia.
18
Nostradamus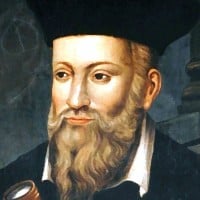 Michel de Nostredame, usually Latinised as Nostradamus, was a French apothecary and reputed seer who published collections of prophecies that have since become widely famous.
19
Otis Redding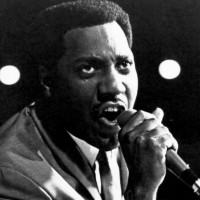 Otis Ray Redding, Jr. was an American singer, songwriter, record producer, arranger, and talent scout.
20
Olivia Penpraze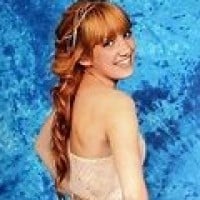 21
Amanda Todd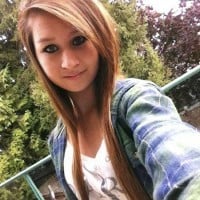 22
John Wilkes Booth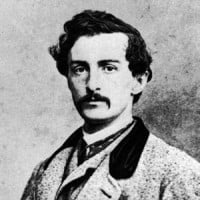 John Wilkes Booth was an American stage actor who assassinated President Abraham Lincoln at Ford's Theatre in Washington, D.C.
23
H.P. Lovecraft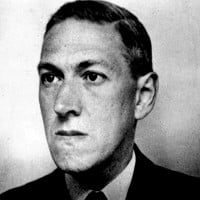 Howard Phillips Lovecraft (August 20, 1890 – March 15, 1937) was an American author who achieved posthumous fame through his influential works of horror fiction. Virtually unknown and published only in pulp magazines before he died in poverty, he is now regarded as one of the most significant 20th-century authors in his genre. ...read more.
24
Juice WRLD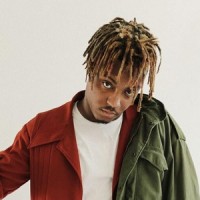 Jarad Anthony Higgins (December 2, 1998 – December 8, 2019), known professionally as Juice Wrld (pronounced "juice world"; stylized as Juice WRLD), was an American rapper, singer, and songwriter. He is considered to be a leading figure in the emo-rap and SoundCloud rap genres which garnered mainstream attention during the mid-late 2010s. His stage name was derived from the film Juice (1992) and he stated it represents "taking over the world". ...read more.
BAdd New Item