Top 10 People in the Under 6' Club
This list is about famous people who grew just shy of 6' in height. Some who are under 6' much of the day may be over that part of the day due to vertebral expansion as they sleep/rest, since gravity isn't vertically weighing them down from head to feet.

The Top Ten

1 Ethan Dolan

I know this is only kind of related but astronauts grow a little taller in space.

2 Ivana Trump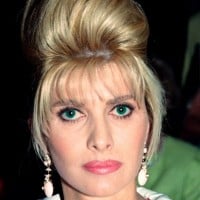 3
Elle MacPherson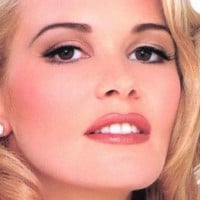 Elle Macpherson is an Australian model, businesswoman, television host and actress. She is known for her record five cover appearances for the Sports Illustrated Swimsuit Issue beginning in the 1980s, leading to her nickname "The Body", coined by Time in 1989.
She's said to be 181.6 cm in some sources which's 5'11.496063", though according to her, she says she was 6' tall when she was 18, which indicates she lost more than half an inch in 40 years. Though she apparently regains that while doing yoga & other poses. Many sources still state she's 6' tall, so there's more to her than we think. 181.6 cm has to be the shortest height she's ever been, indicating she's often taller & closer to a true 6 feet many times.
4
Kim Namjoon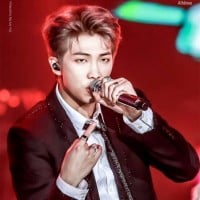 He's said on sources to be ~181 cm which's 5'11.2598" though he claimed at time to be around 6', which means we only keep wondering. Don't forget our bodies change heights throughout the day due to gravity in respect to postures. He's the tallest member of BTS.
5
Uma Thurman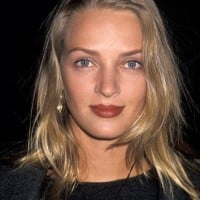 Uma Karuna Thurman is an American actress and model. She has performed in leading roles in a variety of films, ranging from romantic comedies and dramas to science fiction and action movies.
6
Melania Trump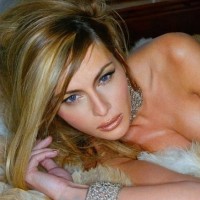 Melania Trump is a Slovenian-American former fashion model, and a former First Lady of the United States, as wife of the 45th U.S. President Donald Trump. She was born in Novo Mesto, and grew up in Sevnica, in the Yugoslav republic of Slovenia.
7
Taylor Swift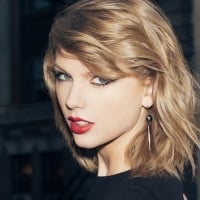 Taylor Alison Swift is an American singer-songwriter. ...read more.
Her best & latest measurements say she's 5'11" (180.34 cm) meaning she missed 1". However it's apparent she may be over that in the morning & under that later in the day, which would explain why some other sources claim she's under 5'11". It would've been a big deal if she hit 6', a big deal for 1 of the world's most prolific pop princesses.
8
Boris Karloff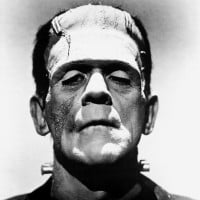 William Henry Pratt (23 November 1887 – 2 February 1969), better known by his stage name Boris Karloff, was an English actor who was primarily known for his roles in horror films. He portrayed Frankenstein's monster in Frankenstein (1931), Bride of Frankenstein (1935), and Son of Frankenstein (1939). ...read more.
He was about to get to the club until he stopped growing roughly an inch short. Nonetheless he was the monster of reality. R.I.P.
9
Gisele Bündchen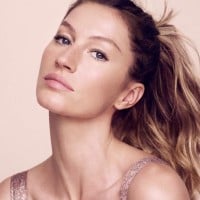 Gisele Caroline Bündchen is a Brazilian model, actress and businesswoman. Since 2001, Bündchen has been one of the highest-paid models in the world. In 2007, she was the 16th richest woman in the entertainment industry and earned the top spot on Forbes top-earning models list in 2012.
She's roughly 1" shy of 6', putting at roughly 5'11". She's almost at the club.
10
Tom Hanks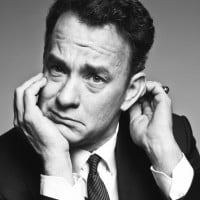 Thomas Jeffrey "Tom" Hanks (born July 9, 1956) is an American actor and filmmaker. He is known for his roles in Splash, Big, Turner & Hooch, Philadelphia, Forrest Gump, Apollo 13, Saving Private Ryan, You've Got Mail, The Green Mile, the Toy Story Franchise, Cast Away, The Da Vinci Code, Captain Phillips, ...read more.
The Contenders
11 Stella Tennant
12
John Travolta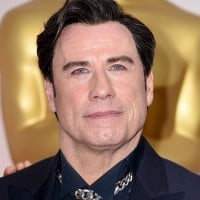 John Joseph Travolta is an American actor, dancer, and singer. Travolta first became known in the 1970s, after appearing on the television series Welcome Back, Kotter and starring in the box office successes Saturday Night Fever and Grease.
13
David Beckham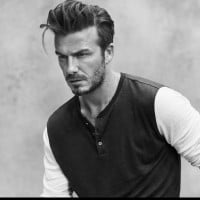 David Robert Joseph Beckham is (born 2 May 1975) is an English former professional footballer, the current president & co-owner of Inter Miami CF and co-owner of Salford City.. He played for Manchester United, Preston North End, Real Madrid, Milan, LA Galaxy, Paris Saint-Germain and the England national ...read more.
14
Nicolas Cage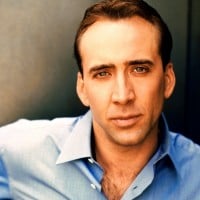 Nicolas Kim Coppola, known professionally as Nicolas Cage, is an American actor and producer. He is well known for his roles in Raising Arizona, Moonstruck, Vampire's Kiss, Wild at Heart, Honeymoon in Vegas, Red Rock West, Leaving Las Vegas, The Rock, Con Air, Face/Off, City of Angels, 8MM, Bringing ...read more.
15
Claudia Schiffer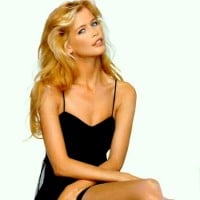 Claudia Maria Schiffer is a German model, actress, and fashion designer currently living in England. She rose to fame in the early 1990s as one of the world's most successful models.
She grew really close to 6' since she's approximately a solid 5'11" which means it was a close call for her.
16
Nicole Kidman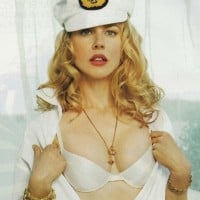 Nicole Mary Kidman is an Australian-American actress and film producer. Kidman's breakthrough roles were in the 1989 feature film thriller Dead Calm and television thriller miniseries Bangkok Hilton.
17
Orlando Bloom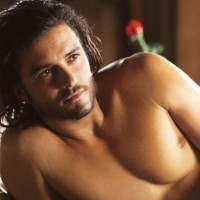 Orlando Jonathan Blanchard Bloom is an English actor. After having his breakthrough as Legolas in The Lord of the Rings trilogy, he rose to fame by further appearing in epic fantasy, historical epic, and fantasy adventure films.
18 Merry Mae
19
Gigi Hadid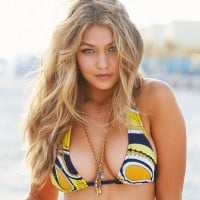 Jelena Noura "Gigi" Hadid is an American fashion model. She was signed to IMG Models in 2013. In November 2014, Hadid made her debut in the Top 50 Models ranking at Models.com. In 2016, she was named International Model of the Year by the British Fashion Council.
20
V (BTS)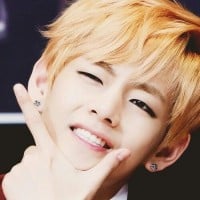 BAdd New Item