Top 10 People Who Should Run for the 2024 Republican Nomination
Looks like there will be a large number of Republicans in the running for the 2024 Republican nomination, but the real question: will any of them be able to defeat Donald Trump?

The Top Ten

1 Ron DeSantis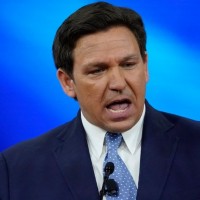 Ron DeSantis (born September 14, 1978) is an American politician and a former military officer who served as the 46th governor of Florida. Ron DeSantis also once represented Florida's 6th congressional district in the United States House of Representatives from 2013–2018. He is a member of the Republican Party.
If there was an award in US politics for 'most improved' or 'fastest riser', Ron DeSantis would win it. He soured in popularity after his mostly hands-off response to the COVID-19 pandemic, and has dominated the conservative news cycle ever since with his legislation against CRT, 'wokeism', and trans athletes. He is bright, young, and a mostly controversy-free version of Trump. If Trump didn't run, DeSantis would easily win the nomination, however with a Trump 2024 run looking almost certain, it looks like there could be a real battle if DeSantis decides to put his name in the hat. He's already won a few polls against the Don himself...
I place my bets on him. He can control himself like trump could not. He can govern just as well and it is his time.
2
Mike Pence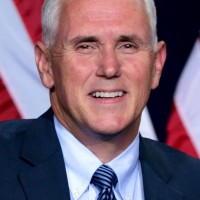 Michael Richard Pence is an American politician and lawyer who served as the 48th and current Vice President of the United States, in office since January 20, 2017. He previously held the position of Governor of Indiana from 2013 to 2017.
Ever since Joe Biden was declared President, Mike Pence has remained a genuine option for the 2024 nomination. Pence has overwhelming support among the Christian right and social conservatives, and his support does branch out to some pro-Trump populists (since he was literal second in charge of Trump). However, his support did collapse during the Capitol Riots among the large cohort of Trump cultists who dominate the Republican Party, and it hasn't really grown back since.
3
Donald Trump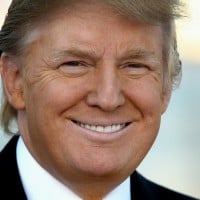 Donald John Trump (born June 14, 1946) is an American businessman, television personality, politician, and the 45th President of the United States. Born and raised in Queens, New York City, Donald J. Trump received an economics degree from the Wharton School of the University of Pennsylvania in 1968. In 1971, Donald Trump took charge of his family's real estate and construction firm, Elizabeth Trump & Son, which was later rebranded as The Trump Organization. During his career as a businessman, Donald Trump has built, renovated, and managed numerous office towers, hotels, casinos, and golf courses. He owned the Miss USA and Miss Universe pageants from 1996 to 2015 and has lent the use of his ...read more.
The obvious favourite. Trump has hinted several times in interviews that he'll run in 2024 and has "already made up his mind", and he is apparently considering announcing a run as early as the midterms. The problem, however, is that he has much more haters than in 2020, particularly after the election fraud claims and the January 6 riot, and he is now as old as Biden when he decided to run a few years back. While he might have the majority of support among Republicans, he doesn't have the majority of support among Americans. Biden's below par performance is making it seem like Trump v Biden 2.0 could be a somewhat tight battle.
Can Mike Pence, Ron DeSantis, or really anyone else on this list do what Donald Trump can do in the general election? I feel like we should stick with who we know as tried and true in 2024
He will be back
He has proven time and time again, he puts America and American people first
4
Ted Cruz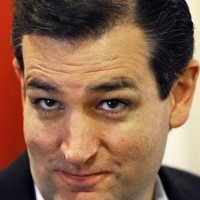 Rafael Edward "Ted" Cruz is an American politician and attorney serving as the junior United States Senator from Texas since 2013. He was a candidate for the Republican nomination for President of the United States in the 2016 election.
He came ever so close in 2016 to winning the Republican nomination, and Ted has stayed in the spotlight ever since. Could he be mounting another run?
5
Nikki Haley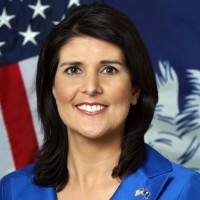 She has publicly touted running for President in 2024, and has been quite visible in the media lately attacking Joe Biden. The question is how much support among Republicans would she really get?
6
Marco Rubio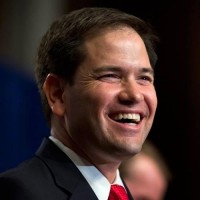 Marco Antonio Rubio is an American politician and attorney, and the junior United States Senator from Florida.
Has publicly declared that he wouldn't run against Trump, however, he does have the support of many key groups, including his battleground home state, and may consider running for the job once again.
7
Chris Christie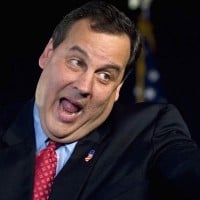 Christopher James "Chris" Christie is an American attorney, politician and member of the Republican Party who served as the 55th Governor of New Jersey. His term ended on January 23, 2018.
Rumours have emerged that Christie is prepping a 2024 run, but more specifically, is trying to emerge as the main anti-Trump candidate in the race. Might have trouble gaining much support in the party though.
8
Ben Shapiro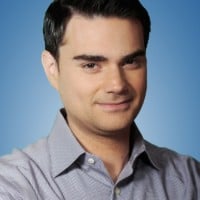 Benjamin Aaron Shapiro (born January 15, 1984) is an American conservative political commentator, writer and lawyer. He has written seven books, the first being 2004's Brainwashed: How Universities Indoctrinate America's Youth, which he started writing when he was 17 years old.
People like him are needed to whip the country back into shape. His ideas are fantastic and when the party is in need of a leader he could rise up.
Let's say, hypothetically, for the sake of the argument, Shapiro does run. He might win.
Still pretty young, but definitely will be president at some point in the future.
He is at least 10 years away from running.
9
Jeb Bush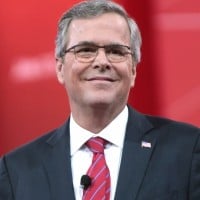 John Ellis "Jeb" Bush is an American businessman and politician who served as the 43rd Governor of Florida from 1999 to 2007.
His brother and father are perhapes the most underaited presidents and I would like to see him try again.
10
Kristi Noem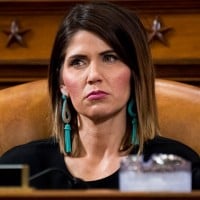 The Newcomers
?
Larry Elder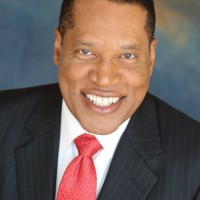 ?
Asa Hutchinson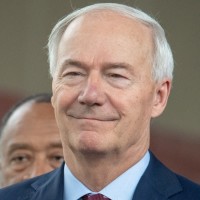 The Contenders
11
John Kasich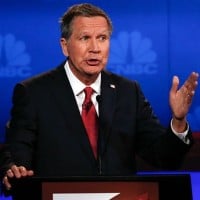 John Richard Kasich is an American politician who served as the 69th Governor of Ohio from 2011 to 2019.
12
Tim Scott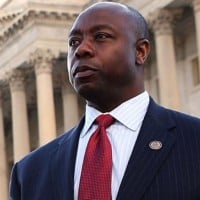 Like Rubio, he says he wouldn't run against Trump, though he is a young and fresh face in the Republican Party, willing to work with the other side, and may gain over votes they need to get the win. He is the person that the Republicans should be looking to, but unless he has a miraculous rise like DeSantis did, he won't win the nomination.
13
Condoleezza Rice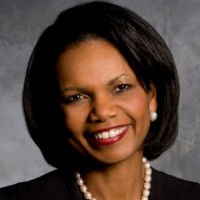 Would be an awesome choice, but has said she does not want to get involved with politics again.
14
Mitt Romney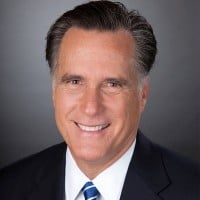 Willard Mitt Romney is an American businessman and politician who served as the 70th Governor of Massachusetts from 2003 to 2007 and was the Republican Party's nominee for President of the United States in the 2012 election.
We need him back his morals his non-extreamist views. His plans for the economy will do wonders. I don't think he could make it past Ron but I would vote him in a second
15
Liz Cheney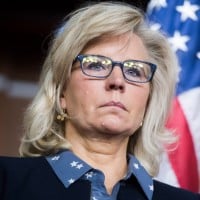 16
Donald Trump Jr.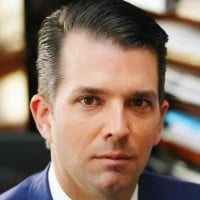 Trump lovers adore him, and if you haven't noticed, he's got an enormous following on social media. A very popular figure in the Republican Party, but will probably leave the job up to his dad for now.
17
Mia Love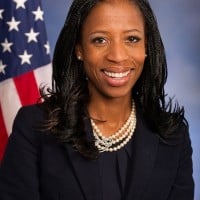 18
Rand Paul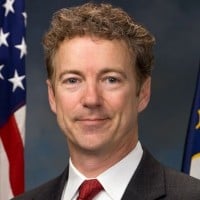 Randal Howard "Rand" Paul is an American politician and physician. Since 2011, Paul has served in the United States Senate as a member of the Republican Party representing Kentucky.
19
Greg Abbott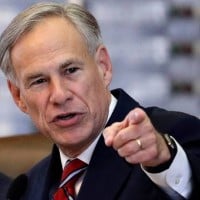 20
Olympia Snowe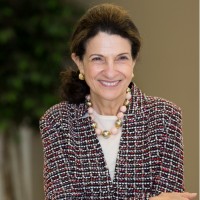 21
Michael Steele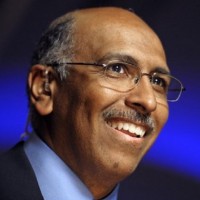 22
Carly Fiorina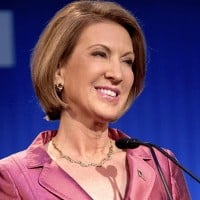 Cara Carleton "Carly" Fiorina is an American businessperson and political candidate, known primarily for her tenure as CEO of Hewlett-Packard.
23
Meghan McCain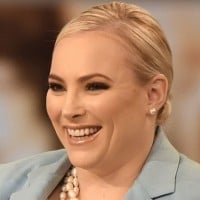 24
Ben Carson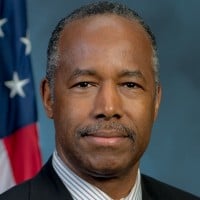 Benjamin Solomon "Ben" Carson, Sr. is a retired American neurosurgeon and former candidate for President of the United States.
25 Susan Collins
PSearch List