Top 10 People with the Most Punchable Faces
The Top Ten
1
Kim Jong-Un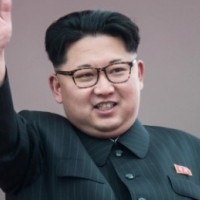 Kim Jong-un (born 8 January 1983) is a North Korean politician who has been Supreme Leader of North Korea since 2011 and the leader of the Workers' Party of Korea (WPK) since 2012. He is a son of Kim Jong-il, who was North Korea's second supreme leader from 1994 to 2011, and Ko Yong-hui. He is a grandson of Kim Il-sung (who was the founder and first supreme leader of North Korea from its establishment... read more
That face is the epitome of a perfectly scrunched-up grown fat Asian kid face (not that I have anything against Asians. Especially since I am one).
Looks like a potato.
Kim jong boom
2
Donald Trump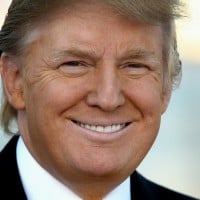 Donald John Trump (born June 14, 1946) is an American businessman, television personality, politician, and the 45th President of the United States. Born and raised in Queens, New York City, Donald J. Trump received an economics degree from the Wharton School of the University of Pennsylvania in 1968. In 1971, Donald Trump took charge of his family's real estate and construction firm, Elizabeth Trump... read more
The man is orange with dead guinea pig on his head. Smugness & narcissism is practically dripping from his pores... I mean, its Trump. Need I say more? Even his own wife clearly wants to punch him
(Durarara reference)
"You know, setting up a wall in front of Mexico is offensive, right? So it makes you racist, right? So what happens next is what you deserve, right? " *Punches Trump so hard all of his clothes fly off*
He deserves to be punched in the face until all his teeth are knocked out from that garbage can that is his mouth!
3
Adolf Hitler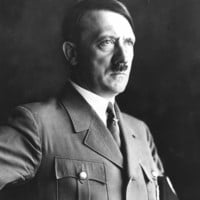 Adolf Hitler (April 20, 1889 - April 30, 1945) was a German politician of Austrian descent who served as the leader of the Nazi Party since 1921, Chancellor of Germany since 1933, and Führer of Nazi Germany since 1934. As dictator of Nazi Germany, he reversed the Treaty of Versailles, initiated World War II in Europe with the invasion of Poland in September 1939, and was a central figure of the Holocaust... read more
Punch him kill him nuke him partition him!
Do everything that he has done to my country to him!
Hate this man with every centimeter (I would say every inch but I'm not American) of his being! He deserves far far and far more than just a punch.
He is already a barbaric; genocidal, Syphilis-infested, dictatorial lunatic. Did he have to top it off with the world's dumbest mustache? If I didn't associate with Hitler, it would have given me pedo-vibes.
Punch him so hard his mustache flies off. That mustache couldn't have been real. I mean, look at it! It's a literal square.
4
Ajit Pai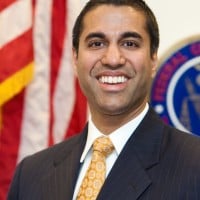 Ajit Varadaraj Pai (born January 10, 1973) is a telecommunications director who serves as the Chairman of the United States Federal Communications Commission (FCC). He is the first Indian American to hold the office. He has served in various positions at the FCC since being appointed to the commission by President Barack Obama in May 2012, at the recommendation of Mitch McConnell. He was confirmed... read more
I'm pretty sure everyone who uses the internet really want to punch him.
If that smile isn't convincing enough, then I don't know what is.
I can't believe it. I found a face more punchable than Harvey Weinstein.
5
Joe Biden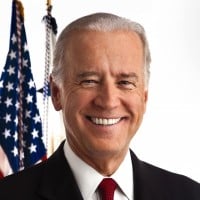 Joseph Robinette Biden Jr. (born November 20, 1942) is an American politician who is the 46th and current president of the United States. A member of the Democratic Party, he served as the 47th vice president from 2009 to 2017 under Barack Obama and represented Delaware in the United States Senate from 1973 to 2009. ...read more.
Punch? I'd like to see someone put a bullet in his head. Do the whole country a favor.
6
6IX9INE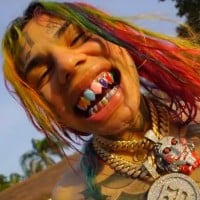 Daniel Hernandez, known by his stage name 6ix9ine, also known as Tekashi69 or simply Tekashi, is an American rapper. He is mostly known for his legal issues, particularly his sexual crimes.

In 2015, Hernandez pleaded guilty to a felony count of use of a child in a sexual performance. However, he denied having any sexual contact with the girl. On February 1, 2019, he pleaded guilty to charges... read more
Who wouldn't want punch that weird skittles face? This guy has done some terrible things.
7
Hunter Biden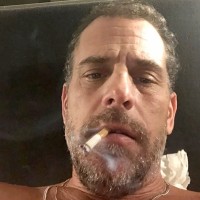 8
Ted Cruz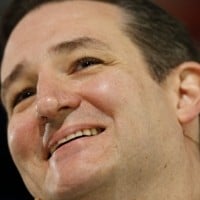 Rafael Edward "Ted" Cruz is an American politician and attorney serving as the junior United States Senator from Texas since 2013. He was a candidate for the Republican nomination for President of the United States in the 2016 election.
That image cracks me up!
His just looks as smug, condescending, & smarmy as he actually is. Even my mom says Ted has a punchable face and she is pretty damn conservative- that saying something
9
Hillary Clinton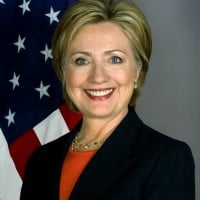 Hillary Diane Rodham Clinton (born October 26, 1947) is an American politician, diplomat, and former lawyer who served as the 67th United States secretary of state from 2009 to 2013, as a United States senator representing New York from 2001 to 2009, and as first lady of the United States from 1993 to 2001 as the wife of President Bill Clinton. A member of the Democratic Party, she was the party's... read more
Is she wins she is going to let refugees into the U.S and terrorists will sneak in somehow and bomb and terrorize us. They will also likely bomb a famous, beloved landmark like the Statue of Liberty or the Golden Gate Bridge.
YES I would love to punch her so hard it couldn't make her any ulgyer then she is.
She always gawks
10
Kanye West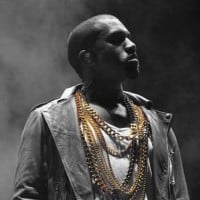 Ye (born Kanye Omari West; June 8, 1977) is an American rapper, songwriter, record producer and fashion designer. He is regarded as one of the most influential, as well as controversial, artists of the 21st century. ...read more.
Kanye West: Yo, Taylor, I'm really happy for you, I'ma le-

Me: *punches Kanye West in the face* Ah, so this is what you mean by giving of your body on stage and putting your life at risk.
The Contenders
11
Richard Spencer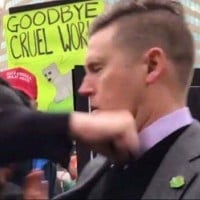 Alt-Right namer and a spearhead figure. Definitely qualifies.
12
Donald Trump Jr.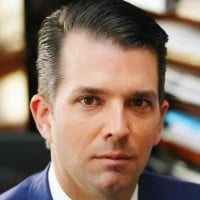 Half of the time he just looks like a spoiled brat and the other half of the time, he looks like a whipped dog desperately begging for daddy's love. (I mean the lengths Don Jr
goes to in order to tell the world how the sun actually does shine out his dad's ass- strongly and more tremendously bright than your ass- its frankly juay pathetic. All the Trump kids justpretend to agree with daddy on everything- like a cult).
13
Brett Kavanaugh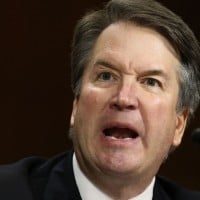 I hear he likes beer. He just looks like an entitled rich guy and what do you know... He is.
14
Boris Johnson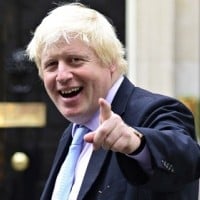 Alexander Boris de Pfeffel Johnson is an English politician, popular historian, and journalist who has served as Prime Minister of the United Kingdom from 2019 to 2022 and Member of Parliament for Uxbridge and South Ruislip since 2015. Johnson previously served as the MP for Henley from 2001 until 2008, and as Mayor of London from 2008 to 2016. A member of the Conservative Party, Johnson considers himself a "One-Nation Tory" and has been described as a libertarian due to his association with both economically liberal and socially liberal policies.
15
David Hogg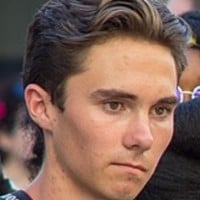 God he pisses me off
Vile little turd.
16
Vladimir Putin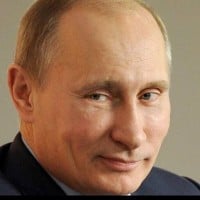 Vladimir Vladimirovich Putin (born 7 October 1952) is a Russian politician and former intelligence officer who is the president of Russia, a position he has filled since 2012, and previously from 2000 until 2008. He was also the prime minister from 1999 to 2000, and again from 2008 to 2012. ...read more.
A chest-banging ape who somehow manipulated his way into the Russian presidency.
17
Robert De Niro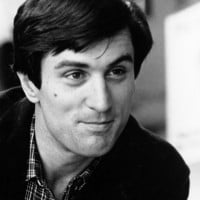 Robert Anthony De Niro Jr. (born August 17, 1943) is an American actor and producer. He is particularly known for his nine collaborations with filmmaker Martin Scorsese, and is the recipient of various accolades, including two Academy Awards, a Golden Globe Award, the Cecil B. DeMille Award, and a Screen Actors Guild Life Achievement Award. In 2009, De Niro received the Kennedy Center Honor, and received a Presidential Medal of Freedom from U.S. President Barack Obama in 2016. ...read more.
Screw unpopular opinions.
18
Milo Yiannopoulos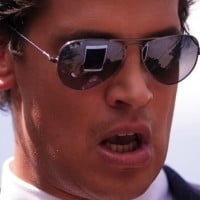 Milo Yiannopoulos, or pen name Milo Andreas Wagner, is a British polemicist, political commentator, public speaker and writer. Yiannopoulos is a former senior editor for Breitbart News, who describes himself as a "cultural libertarian".
19
Ben Shapiro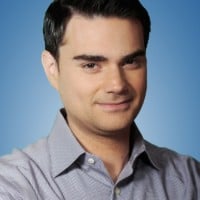 Benjamin Aaron Shapiro (born January 15, 1984) is an American conservative political commentator, writer and lawyer. He has written seven books, the first being 2004's Brainwashed: How Universities Indoctrinate America's Youth, which he started writing when he was 17 years old.
He's just a liar trying too hard to look smart.
20
Alexandria Ocasio-Cortez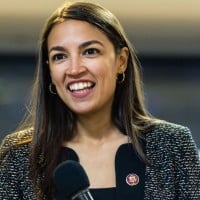 Alexandria Ocasio-Cortez (born October 13th, 1989), also known by her initials AOC, is an American activist and politician. She served as the U.S. representative for New York's 14th congressional district since 2019 as a member of the Democratic Party.
21
Mike Pence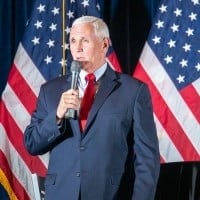 Michael Richard Pence is an American politician and lawyer who served as the 48th and current Vice President of the United States, in office since January 20, 2017. He previously held the position of Governor of Indiana from 2013 to 2017.
22
Marjorie Taylor Greene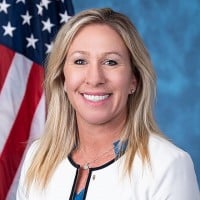 23
Barack Obama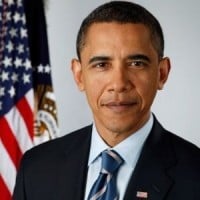 Barack Hussein Obama II (born August 4, 1961) is an American politician who served as the 44th president of the United States from 2009 to 2017. He was the first African-American president of the United States. A member of the Democratic Party, he previously served as a U.S. senator from Illinois from 2005 to 2008 and as an Illinois state senator from 1997 to 2004.
24
Nicki Minaj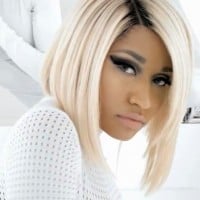 Onika Tanya Maraj, known professionally as Nicki Minaj (born December 8, 1982) is a Trinidadian/American rapper / pop music artist. Minaj is most known for her songs such as "Anaconda", "Super Bass", "Starships" and her feature on "Bang Bang". Despite her controversial songs, Brent Staples from "The New York Times" claimed her to be 'the most influential female rapper of all time', presumably distinctive for her fast flow and her use of alter egos with Cockney accent. She has endorsed Adidas, MAC Cosmetics and Pepsi. Minaj has received ten Grammy-nominations throughout her career, and has won multiple awards including the Billboard's Women in Music 2011 Rising Star award.
25
Lil Wayne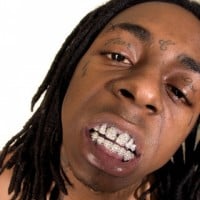 Dwayne Michael Carter, Jr. is an American rapper from New Orleans, Louisiana. He was discovered by Brian "Baby" "Birdman" Williams at a very young age, and was signed to Cash Money Records, where he would be one quarter of the rap group Hot Boys. In the years to follow, he would go on to find his own label, Young Money, where he would sign popular artists such as Drake, Nicki Minaj and Tyga, and he would go on to be one of the most popular rappers of all time. ...read more.
PSearch List