Top 10 Saddest Deaths of 2015
So far this year, we've lost some treasured people: mathematicians, actors, musicians; and we'll only lose more. These people have changed the world in their own ways, be it by thrilling sci-fi fans or by actively saving lives, and it's worth commemorating them with this list.

The Top Ten

1 Sir Christopher Lee (June 7)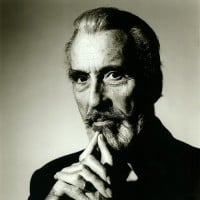 Sir Christopher Frank Carandini Lee (1922-2015) was an English actor, singer, and author. He was best known for his villainous roles in films such as Dracula in the Hammer Horror films, Francisco Scaramanga in the James Bond film The Man with the Golden Gun, Saruman in the Lord of the Rings and Hobbit trilogies, and Count Dooku in the second and third films of the Star Wars prequel trilogy. He was... read more
Think of all the things he did in his life, all the memories and genius thoughts that he, and he alone, had stores in his incredible brain. The loss of that wealth of fascinating information, alone, is hugely sad. The man behind all of that must have been incredible. And I believe he was.
A cinematic legend who can't be replaced. He absolutely perfected the memorable roles of Saruman, Count Dooku, Scaramanga and several others, and he brought up the power of the entire films every time.
I was devastated when he passed away my all time favourite actor I grew up loving his films and getting scared along the way.
2
B.B. King (May 14)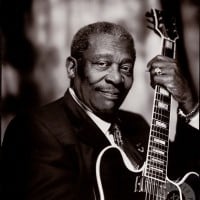 Riley B. "B.B." King was an American blues singer, electric guitarist, songwriter, and record producer.
A truly influential musician for all of his life. He will be missed.
Died on my birthday. Shame
3
Leonard Nimoy (February 27)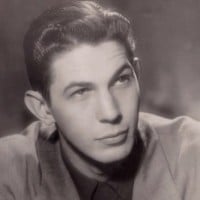 Leonard Simon Nimoy was an American actor, film director, photographer, author, singer, and songwriter.
He inspired a generation of people to do things in space to help the future. He was a great actor who will truly be missed.
Mr. Spock. My favorite character. May you live long and prosper. I had a crush on Mr. Spock since middle school, so sad to see him go.
No need to fear, Sheldon will just grow another Leonard Nimoy.
4
Satoru Iwata (July 11)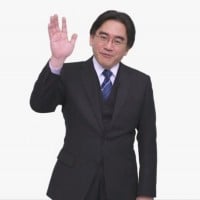 Satoru Iwata was a Japanese game programmer and businessman who served as the fourth president and chief executive officer of Nintendo.
Nintendo was, is and always will be my favorite video game company. This man's accomplishments in the industry, whether in HAL or Nintendo, managed so much, saving games from development hell, helping getting Nintendo back to the top after the Gamecube, saving entire companies from collapse.
On his business card, he was a corporate president. In his mind, he was a game developer. But in heart, he was a gamer. Rest in peace, Mr. Iwata-san.
He worked not for himself, but for the rest of the world. He cared more for his employees and the enjoyment of his players than he did for fame and money!
He was a down-to-earth and generous person who respected and cared for his employees, and his only goal was to entertain people with his work!
5
John Forbes Nash Jr. (May 23)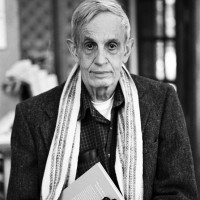 John Forbes Nash, Jr. was an American mathematician who made fundamental contributions to game theory, differential geometry, and the study of partial differential equations.
One of the founders of modern game theory, and overcame may struggles with schizophrenia in the process. It was truly sad to see him go the way he did.
6
Terry Pratchett (March 12)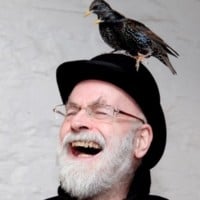 Sir Terence David John "Terry" Pratchett (1948-2015) was an English author of fantasy novels, especially comical works. He is best known for writing the comic fantasy book series Discworld.
One of the best fantasy writers of all time. At one point, Hogfather was my favourite childhood story.
7
Charles H. Townes (January 27)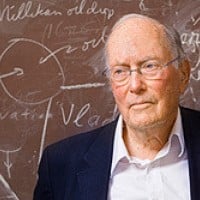 Charles Hard Townes was an American physicist and inventor of the maser. Townes worked on the theory and application of the maser, for which he obtained the fundamental patent, and other work in quantum electronics associated with both maser and laser devices.
The inventor of the maser, a device which creates coherent EM waves through amplification of stimulated emission. It's an essential constituent of both radio telescopes and atomic clocks, as well as something which Niels Bohr said was physically impossible.
8
Ben E. King (April 30)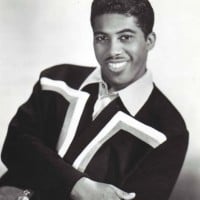 Benjamin Earl King, known as Ben E. King, was an American soul and R&B singer and record producer. He was perhaps best known as the singer and co-composer of "Stand by Me"—a US Top 10 hit
Stand, by me. Oh, stand, by me. Oh stand. Stand by me, Stand by me.
9
Errol Brown (May 6)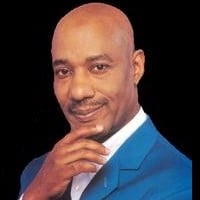 10
Nicholas Winton (July 1)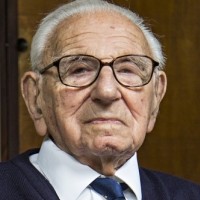 Sir Nicholas George Winton was a British humanitarian who organized the rescue of 669 children, most of them Jewish, from Czechoslovakia on the eve of the Second World War in an operation later known as the Czech Kindertransport.
The Contenders
11
Lemmy Kilmister (December 28)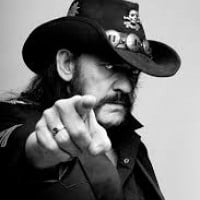 Ian Fraser Kilmister, known as Lemmy, was an English musician, singer and songwriter who founded and fronted the rock band Motörhead. He was a bassist and a singer known for his raspy voice. He died in 2015 from cancer and other health problems.
12
Omar Sharif (July 10)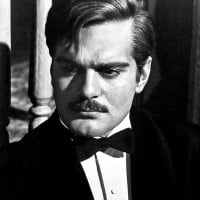 13
Scott Weiland (December 3)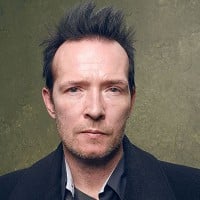 Scott Richard Weiland (October 27, 1967 - December 3, 2015) was an American musician, singer and songwriter. During a career spanning three decades, Weiland was best known as the lead singer of the band Stone Temple Pilots from 1989 to 2002 and 2008 to 2013.
14
Betsy Palmer (May 29)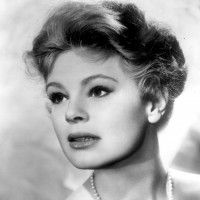 Friday the 13th was one of the first serious horror movies I ever saw. It isn't the shocker it was when I was younger but it will always be special to me and Betsy Palmer's role as Mrs. Pamela Voorhees will always be one of the great iconic roles in annals of horror movie history.
15
Chris Squire (June 27)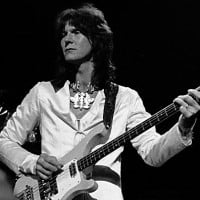 Christopher Russell Edward Squire was an English musician, singer and songwriter. He was best known as the bassist and founding member of the progressive rock band Yes.
Best bass player ever had to decease on June 27, 2015. Listen to Heart of the Sunrise right away!
I was the owner of a lonely heart the day he passed away.
16
Wes Craven (August 30)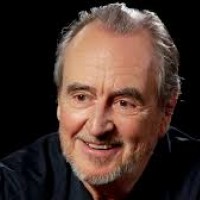 17
Roddy Piper (July 31)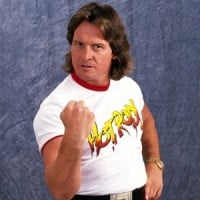 Roderick George "Roddy" Toombs, better known by his ring name "Rowdy" Roddy Piper, was a Canadian professional wrestler and actor.
Just yesterday, July 30, I was watching old 80s videos of Roddy Piper. Little did I know that his life would be cut short just hours later. He is a legend that better and will live on. So shocking and heartbreaking. Haven't felt this sorrowed by a celebrity death in years.
18
Ron Moody (June 11)
Ron Moody was a British actor, singer, composer and writer best known for his Golden Globe-winning and Oscar-nominated performance as Fagin in Oliver!
19
Cilla Black (August 1)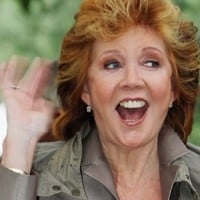 Priscilla Maria Veronica White, known by her stage name Cilla Black, was an English singer, television presenter, actress, and author.
20 Lee Kuan Yew (March 23)
21
Monty Oum (February 1)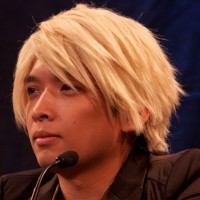 22
Dusty Rhodes (June 11)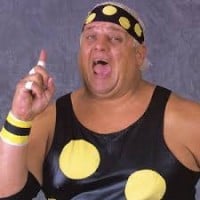 Virgil Riley Runnels, Jr., better known as "The American Dream" Dusty Rhodes, was an American professional wrestler, booker, and trainer who most notably worked for the National Wrestling Alliance, Jim Crockett Promotions, and the World Wrestling Federation, later known as the WWE.
23
Yogi Berra (September 22)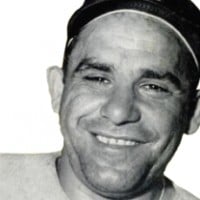 Lawrence Peter "Yogi" Berra was an American professional baseball catcher, manager, and coach who played 19 seasons in Major League Baseball, all but the last for the New York Yankees.
24
Darren Shahlavi (January 14)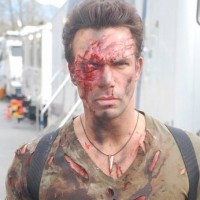 25
Phil Walsh (June 30)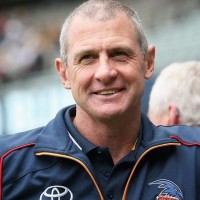 Phillip "Phil" Walsh was an Australian rules footballer and coach. Walsh played for Collingwood, Richmond and the Brisbane Bears in the Victorian Football League between 1983 and 1990.
PSearch List