Top 10 Scariest People of All Time
The Top Ten
1
Jeffrey Dahmer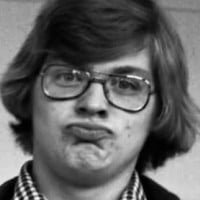 Jeffrey Lionel Dahmer (May 21, 1960 – November 28, 1994), also known as the Milwaukee Cannibal or the Milwaukee Monster, was an American serial killer and sex offender who committed the murder and dismemberment of 17 men and boys between 1978 and 1991. Many of his later murders involved necrophilia, cannibalism, and the permanent preservation of body parts—typically all or part of the skeleton. ...read more.
He was very open about his fantasies and espoused his twisted thoughts without reservation. When interviewed he made it seem that he, in a way, was as much a victim of mental illness as his victims were. What he was, however, was a self centered serial killer. Evil. Nothing more.
If he killed and ate a few more people, he'd be almost as bad as Bieber.
I had a dream I met this guy. He lived in my house!
What he did to his victims was unforgivable.
2
Jack the Ripper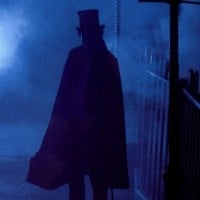 "Jack the Ripper" was the alias of an unknown serial killer in Whitechapel, London who brutally murdered 5 women (mainly prostitutes) between August and November of 1888. To this day, he has remained a mysterious and popular phenomena among serial killers and popular media.
A mysterious killer who's identity is unknown!
I'm quite interested actually.
3
Albert Fish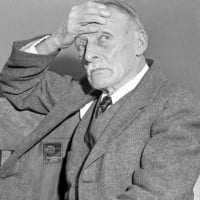 Hamilton Howard "Albert" Fish was an American serial killer. He was also known as the Gray Man, the Werewolf of Wysteria, the Brooklyn Vampire, the Moon Maniac, and The Boogey Man.
Someone should make the list Top Ten People Who Murder Children. And put this guy at No. 1.
A child rapist, murderer, and eater! You heard me correct, he ATE poor children!
Oh geez I've heard of this guy. He would rape children, and then kill them, and then cannibalize them, and then wrote letters to the children's parents describing what their child tasted like. You gotta be real screwed up if that isn't the most disturbing thing you've ever heard...
4
Ted Bundy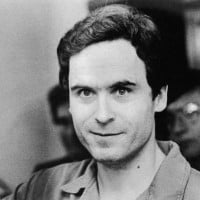 Theodore Robert Bundy was an American serial killer, kidnapper, rapist, and necrophiliac who assaulted and murdered numerous young women and girls during the 1970s and possibly earlier. He was born on November 24th, 1946, and died via the electric chair on January 24th, 1989. He was born illegitimately, and his father is unknown, but it is suspected that he could be a child of rape. He was a Sagittarius, and killed over 30 women, although Ted never specified his kill count.
When you think you trust a guy... But then that guy is actually a rapist serial killer.
5
Adolf Hitler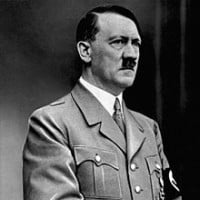 Adolf Hitler (April 20, 1889 - April 30, 1945) was a German politician who was the leader of the Nazi Party, Chancellor of Germany from 1933 to 1945, and Führer of Nazi Germany from 1934 to 1945. As dictator of Nazi Germany, he initiated World War II in Europe with the invasion of Poland in September 1939 and was a central figure of the Holocaust.
If you are a Jew or one of those who are the " sub-humans" at the time, he is the scariest guy that you can think of besides the Devil.
Much more terrifying than people like jack the ripper.
Imagine making this guy mad. Scary, right?
Almost, but not quite, as bad as Bieber.
6
John Wayne Gacy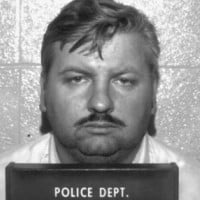 John Wayne Gacy (March 17, 1942 – May 10, 1994) was an American serial killer and sex offender known as the Killer Clown who assaulted and murdered at least thirty-three young men and boys. Gacy regularly performed at children's hospitals and charitable events as "Pogo the Clown" or "Patches the Clown", personas he had devised. ...read more.
Named after John Wayne, a legendary actor.
An actual killer clown... That's creepy!
7
The Zodiac Killer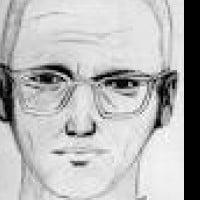 The Zodiac Killer was a serial killer who operated in northern California in the late 1960s and early 1970s. The Zodiac Killer is believed to be a California man who gave himself that nickname to conceal his identity from authorities. He came to police attention again in 1971 when his friend told officers he had spoken of his desire to kill people and used the name Zodiac.
An unknown murderer who played tricks with the police with zodiac codes!
Unknown and creepy
8
Ed Gein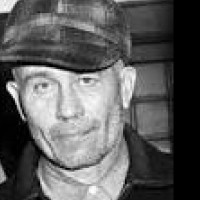 Edward Theodore Gein, also known as The Butcher of Plainfield, was an American murderer and body snatcher.
He cut off peoples skin and wore it because he wanted a woman suit. John Wayne Gacy looked scary as hell and Jeffry Dahmer did disgusting acts, but Ed Gein was uniquely horrible
The man who used body parts for costumes.
This guy is a cannibal!
He is a body snatcher!
9
Osama Bin Laden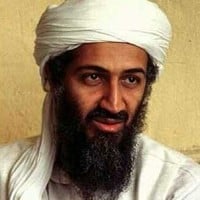 Osama Bin Mohammed bin Awad bin Laden was a Saudi Arabian-born stateless terrorist. He was a founder of al-Qaeda, the organization that claimed responsibility for the September 11 attacks on the United States, along with numerous other mass-casualty attacks against civilian and military targets worldwide.
He is an evil person
10
Vlad the Impaler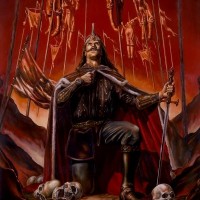 Vlad III (Known as "Vlad the Impaler" or "Vlad Dracula", born 1431) was a Romanian monarch. He was the ruler of Wallachia a total of three times before his death in 1476/7. He is most famous for his reputation as a dictator and his gruesome torture methods and executions, in which he has served as an inspiration for Count Dracula and, in turn, the vampire mythology.
The Contenders
11 Leonard Lake
12
Charles Manson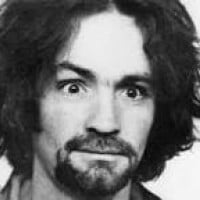 Charles Milles Manson (né Maddox; November 12, 1934 – November 19, 2017) was an American criminal and musician who led the Manson Family, a cult based in California, in the late 1960s. Some of the members committed a series of nine murders at four locations in July and August 1969. In 1971, Manson was convicted of first-degree murder and conspiracy to commit murder for the deaths of seven people, including the film actress Sharon Tate. The prosecution contended that, while Manson never directly ordered the murders, his ideology constituted an overt act of conspiracy. ...read more.
13
Dead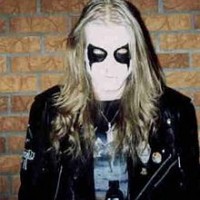 Per Yngve Ohlin, better known by his stage name Dead, was a Swedish black/death metal vocalist and lyricist best known for his work with Norwegian black metal band Mayhem. He committed suicide in 1991 in which former guitarist Euronymous took a few pictures of his corpse and used one of them as the front cover for one of Mayhem's live albums, Dawn of the Black Hearts.
14
Joachim Kroll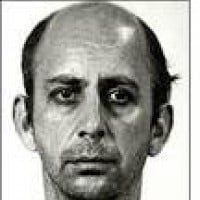 Joachim Georg Kroll was a German serial killer, child molester and cannibal. He was known as the Ruhr Cannibal, Ruhr Hunter and the Duisburg Man-Eater.
Killed his victims, molested their bodies, then ate them. Pretty messed up stuff!
15
Donald Trump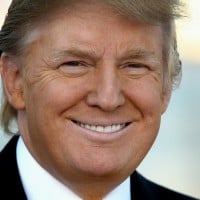 Donald John Trump (born June 14, 1946) is an American businessman, television personality, politician, and the 45th President of the United States. Born and raised in Queens, New York City, Donald J Trump received an economics degree from the Wharton School of the University of Pennsylvania in 1968. In 1971, Donald Trump took charge of his family's real estate and construction firm, Elizabeth Trump & Son, which was later rebranded as The Trump Organization. During his career as a businessman, Donald Trump has built, renovated, and managed numerous office towers, hotels, casinos, and golf courses. He owned the Miss USA and Miss Universe pageants from 1996 to 2015, and has lent the use of his ...read more.
The only cause for terror is if he gets elected.
It's a domestic terrorism.
The face is scary enough...
And he won. We're doomed
16
Joseph Stalin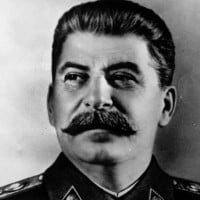 Joseph Vissarionovich Stalin was a Georgian dictator, and was the leader of the Soviet Union from the mid-1920s until his death in 1953. Holding the post of the General Secretary of the Central Committee of the Communist Party of the Soviet Union, he was effectively the dictator of the state.
if you think about it, his iron fisted rule extended over the largest country ever in history (excluding certain empires) for nearly 30 years and he ordered the deaths of 20 million soviets during purges like the aptly named red terror, he even has a terrifying mustache to go with it, personally I would say this man is in the top 5 for most terrifying humans to ever live.
17
Richard Chase
Yes, Richard Chase drank people's blood. His nickname was "The Vampire of Sacramento."
The man who drank his victim's blood!?
18
Genghis Khan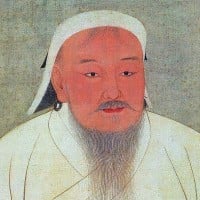 Genghis Khan c. 1162 – August 18 1227, born Temüjin, was the founder and Great Khan of the Mongol Empire, which became the largest contiguous empire in history after his death.
You are right he is a bloodthirsty villain. He always conquers
Genghis, you are a bloodthirsty villain.And I am asian-European.
19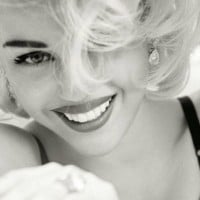 Miley Ray Hemsworth (born Destiny Hope Cyrus), known as Miley Cyrus, is an American singer, songwriter, and actress. She was born on November 23, 1992, in Franklin, Tennessee, to Tish Cyrus and Billy Ray Cyrus. Her voice type is Mezzo-Soprano and has 4 octaves. She became a teen idol starring as the character Miley Stewart in the Disney Channel television series Hannah Montana in 2006. After that Miley had numerous worldwide hits, such as ''Party in the USA'', '' We Can't Stop'', and ''Wrecking Ball''. On December 23, 2018 she got married to Australian actor Liam Hemsworth, but they divorced shortly after.
Scariest of them all.
20
Idi Amin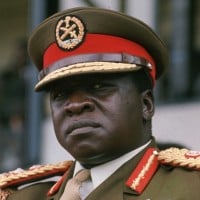 Idi Amin Dada was a Ugandan politician and military officer. He was the President of Uganda from 1971 to 1979. Amin was born either in Koboko or Kampala to a Kakwa father and Lugbara mother. In 1946 he joined the King's African Rifles of the British Colonial Army.
He's scary he was 6'5 feet tall and he was a cannibal who ate people after he had them killed, and kept there body parts in his fridge. IdI Amin you scary!
He's one scary guy
21
Michael Jackson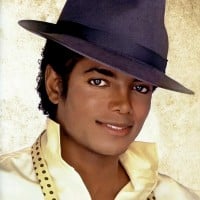 Michael Jackson (Michael Joseph Jackson; August 29, 1958 – June 25, 2009) was an American singer, dancer, and songwriter. He passed away from cardiac arrest caused by a propofol and benzodiazepine overdose on June 25, 2009. He donated (at least) a remarkable 500,000,000 dollars to charity. Michael is also known as The King of Pop (a title given to him by Elizabeth Taylor) or under the initials MJ. Dubbed the King of Pop, he is regarded as one of the most significant cultural figures of the 20th century. ...read more.
I like still like him. In the 1980s he was fine but now in the 2000s now he scares me
22
Kim Jong-Un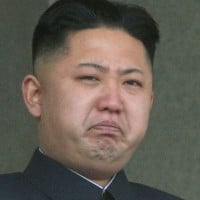 Kim Jong-un (born 8 January 1983) is a North Korean politician who has been Supreme Leader of North Korea since 2011 and the leader of the Workers' Party of Korea (WPK) since 2012. He is a son of Kim Jong-il, who was North Korea's second supreme leader from 1994 to 2011, and Ko Yong-hui. He is a grandson of Kim Il-sung (who was the founder and first supreme leader of North Korea from its establishment in 1948 until his death in 1994) and the first leader of North Korea to have been born in the country after its founding in 1948.
His country still practices public executions. Nothing can be scarier than that.
If you read Camp 14 and Every Falling Star, you'll know how brutal this dictator is.
He's the scariest person around today. I can't believe he wasn't on here.
23
Mike Tyson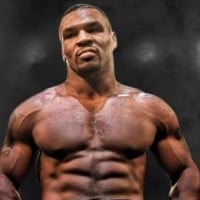 Michael Gerard Tyson (born June 30, 1966) is an American former professional boxer who competed from 1985 to 2005. He reigned as the undisputed world heavyweight champion and holds the record as the youngest boxer to win a heavyweight title at 20 years, four months and 22 days old.
24
Jerry Sandusky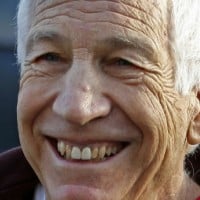 Gerald Arthur Sandusky is an American convicted serial rapist, child molester and retired college football coach. 'Sandusky held various coaching positions at Pennsylvania State University (more commonly known as simply Penn State) for THIRTY years, being highly regarded for his consistent ability to lead tough, top-ranking defensive squads (and especially for his proficiency at coaching the linebacker position). Sandusky was also a beloved public figure, and even wrote an autobiography called Touched (yes, Touched) focusing on his charitable efforts. However, his reputation tanked in 2011, when over 30 boys and men (who had met Sandusky through his charitable organization The Second Mile) accused ...read more.
25
Lee Harvey Oswald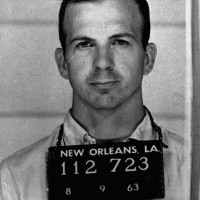 PSearch List