Top 10 Best Stand Up Comedians of the 2000s
The 2000s was a golden decade for the funny business, and many comedians really hit their stride during those years, bringing the house down night after night with their original and often outrageous material.

This was a time when comedians really started to push boundaries, challenge conventions, and explore a plethora of subjects that were once considered taboo. From politics and social issues to personal experiences and hilarious observational comedy - the 2000s offered it all. The comics of this era were instrumental in shaping the trajectory of humor, cleverly weaving together narratives that could make you laugh one moment and think the next.

The Top Ten

1 Louis C.K.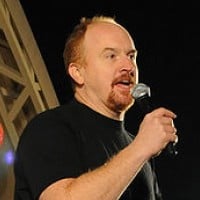 Louis Székely, known professionally as Louis C.K., is an American comedian, actor, writer, producer, director, and editor.
Poor Louis. Just an ordinary dude with the balls to go for it -- it was responsible for his professional death as well as his professional life. Right now, he's missing the opportunity of a lifetime by playing possum. I wish he'd stand up to the super-sensitive morons who have been giving him money to be outrageous for years. Just because they don't think Louis' most radiant member is as radiant as Louis thinks it is? Lighten up...
Louis C.K is the everyman of comedy and that's why everyone will relate. His show Louie is like Seinfeld on steroids...a mixture of hilarity, drama and intellect. He is truly the comedian of our time
Come on! Louis is one of the best stand up comedians ever! He should at least be number one on THIS list! Better than all these guys by a long shot. Kevin Hart is second.
Comedian of the soul. (I my own words). He's not ashamed to look at his own faults and finds the homur in real life experiences.
And why the hell isn't Eddie izzard up here, the man is one of the most intelligent comedians I know of.
2
Dave Chappelle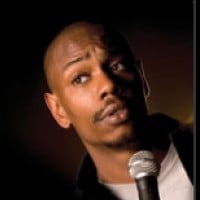 David Khari Webber "Dave" Chappelle is an African American stand-up comedian, screenwriter, producer, and actor.
Just watch a little Chapelle show or one of his Netflix specials and dare to tell me I'm wrong in naming him the best.
Best show of all time also best standup with killing them softly. He made the stand up scene what it is today
Best delivery. Knows how to work a crowd
Clearly the best
3
Mitch Hedberg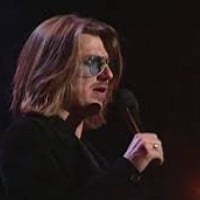 Mitchell Lee "Mitch" Hedberg was an American stand-up comedian known for his surreal humor and unconventional comedic delivery.
Easily the best one-liner comedian of all-time.
I will always love Mitch. May he Rest In Peace.
4
Chris Rock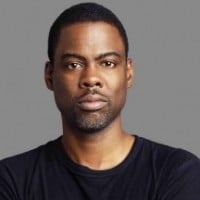 Christopher Julius Rock III is an American comedian, actor, writer, producer, and director. After working as a standup comic and appearing in small film roles, Rock came to wider prominence as a cast member of Saturday Night Live in the early 1990s.
5
Kevin Hart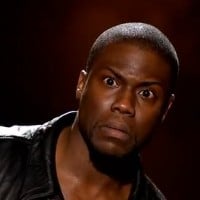 Kevin Darnell Hart is an American actor, comedian, writer, and producer. Born and raised in Philadelphia, Pennsylvania, Hart began his career by winning several amateur comedy competitions at clubs throughout New England, culminating in his first real break in 2000 when he was cast by Judd Apatow for a recurring role on the TV series Undeclared.
He is the funniest guy ever. Hands down no doubt.
Funniest guy I have ever watched.. Can't wait for let me explain july 2013
Hilarious! When I watch his act I laugh so hard, no noise comes out
"Say it with your chest" I watch anything he is in, he's efin hilarious!
6
Daniel Tosh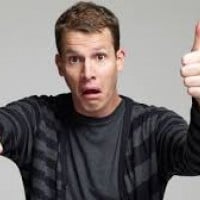 Great comedian, his twisted sense of humor will push boundaries most comedians would not think about. Love his material. "I was having sex with this girl... lets say shes 18" never know whats coming out of his mouth next. Has suspense in his comedy, not just stories about his life, some may be but you can't tell, just gotta laugh and move on. can't get to him and he will teach you to take things much less seriously.
How is he not number 1
7
Anthony Jeselnik
Dark humor at its best! His delivery is what makes him awesome.
8
Patrice O'Neal
Way too low on the list
9
Jimmy Carr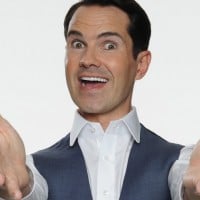 James Anthony Patrick "Jimmy" Carr is an English stand-up comedian, television host and actor, known for his signature laugh, deadpan delivery, dark humour, and use of edgy one-liners.
He always pulls a joke from where you weren't expecting. Golden!
Better than several on this list, laugh out loud funny.
Really dark British humor!
He is hilarious, loves heckles and uses his crowd and their opinions to spark up huge laughs
10
Katt Williams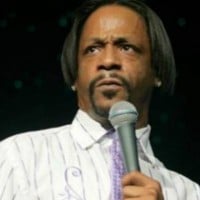 Micah Sierra "Katt" Williams is an American stand-up comedian, actor, rapper, singer and voice artist.
The Contenders
11 Demetri Martin
12
Michael McIntyre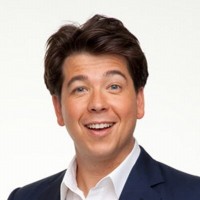 Michael Hazen James McIntyre is an English comedian, actor and presenter. In 2012, he was reported to be the highest-grossing comedian in the world.
13
Russell Howard
Russell Joseph Howard is an English comedian, television and radio presenter and actor, best known for his TV show Russell Howard's Good News and his appearances on the topical panel TV show Mock the Week.
A brilliant combination of youth, energy and laughs. The perfect comedian.
14
Russell Peters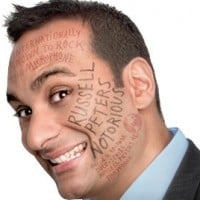 Russell Dominic Peters is a Canadian comedian and actor of Indian descent. He began performing in Toronto in 1989 and won a Gemini Award in 2008. He currently lives in Los Angeles, USA.
15
Lee Evans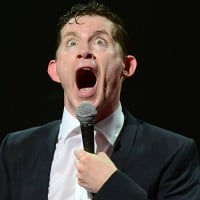 Lee John Martin Evans is a retired English stand-up comedian, actor, musician and writer from Avonmouth, England. He is a director of Little Mo Films, which he had co-directed with the late Addison Cresswell, who was also his agent prior to Cresswell's death in December 2013.
Clearly one of the funniest comedians of all time! Never disappoints makes ever show memorable and leaves us with more stitches than a character off of Saw! Incredible!
He puts more effort into what he does that any other comedian I know of...
He's by far the best!
No idea why he isn't top!
Loved Nationwide with some of the biggest venues under his belt.
16
Bill Burr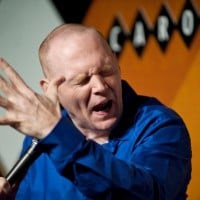 William Frederic "Bill" Burr is an American comedian, writer, and actor. He is best known for his stand-up comedy specials.
Likes annoying people. Let's face it, we're all funny. As George Carlin said, "a lot of stupid people out there." Bill reminds us how stupid most of us are. And that's funny.
The guy is awesome!
17
Gabriel Iglesias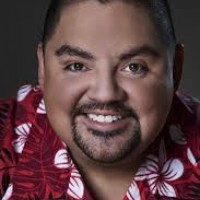 Gabriel J. Iglecias, known professionally as Gabriel Iglesias and comically as Fluffy, is an American comedian, actor, writer, producer and voice actor.
Just too damn funny! Love the sound effects too! He's got God given talent!
This guy is the funniest guy I've seen doing standup. The voices and sounds he can make just Lolol. HOT AND FLUFFY
18
Bo Burnham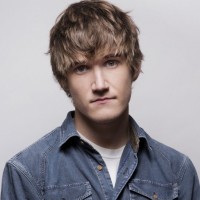 Robert Pickering Burnham is an American comedian, musician, singer, songwriter, rapper, actor, and poet.
Though he'd probably hate to hear it, he is an utter genius.
No words needed, he is my God.
19
Brian Regan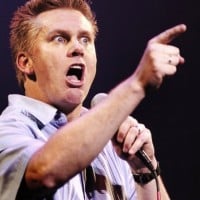 Brian Joseph Regan is an American stand-up comedian who uses observational, sarcastic, and self-deprecating humor. His performances are clean as he refrains from profanity and off-color humor.
Brian Regan is bar none the best stand up out there. When you don't need to use profanity to keep an audience rolling, that's something special.
The emergency room act? The poptart act? The card store act? Come on he is one of the best comedians of all time.
20
Jim Jefferies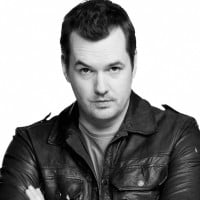 Geoffrey James Nugent, known professionally as Jim Jefferies, is an Australian stand-up comedian, actor, and writer.
21
Frankie Boyle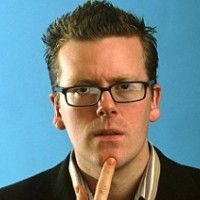 Francis Martin Patrick "Frankie" Boyle is a Scottish comedian and writer, well known for his pessimistic and often controversial sense of humour.
His offensive jokes gets him a load of laughs and a load of criticism, making him the most controversial comedian.
22
Eddie Griffin
Give this man his due. Funny!
23
Dara O'Briain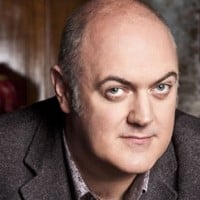 The funniest irish comedian in the world today. No-one can deny him that title.
24
Dane Cook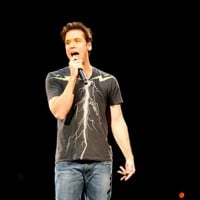 Dane Jeffrey Cook is an American stand-up comedian and film actor. He has released five comedy albums: Harmful If Swallowed; Retaliation; Vicious Circle; Rough Around The Edges: Live From Madison Square Garden; and Isolated Incident.
25
Rhod Gilbert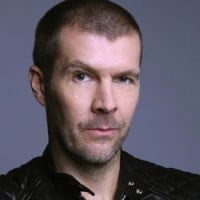 Rhodri "Rhod" Paul Gilbert is a Welsh comedian who was nominated in 2005 for the Perrier Best Newcomer Award.
Rhod Gilbert is the funniest welsh comedian ever. His anger about everything is what makes him so entertaning.
PSearch List