Top Ten Best Sitcoms of All Time
Here is a list of the top ten sitcoms you make a point of watching each week or still watch each time they pop up in syndication.
The Top Ten
1
Seinfeld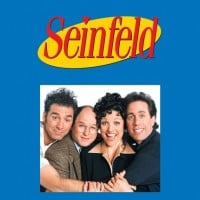 Four single friends -- comic Jerry Seinfeld, bungling George Costanza, frustrated working gal Elaine Benes and eccentric neighbor Cosmo Kramer -- deal with the absurdities of everyday life in New York City.
The best of the best of the best...
Every character is unique in its own way..
Love kramer's entrance and jerry's comedy show...
Friends was the best as a matter of fact, If you saw every episode of Friends and every episode of Seinfeld, You would've loved Friends the best. - nelsonerica
BEST SHOW EVER! It's a best comedy based in black Humor, the characters represents our hidden bad side. The last episode, is the best final for a comedy. Excellent. - What he said.
Not as good a Friends as a matter of fact, Friends had the best humor and the best emotions and the best families of any sitcom ever to be made as a matter of fact. - nelsonerica
SIMPLY THE BEST = Larry David and Jerry Seinfeld were pure genius at work, George Costanza has to be one of the best created and embodied sitcom characters ever - Jason Alexander was magnificent; the clever plot mixed brilliantly high-class black humor with day-to-day situations blown out of proportions which allow the viewers around the world to relate with the characters. I guess we all tried at least once to open the door the way Kramer did when entering Jerry's apartment, Elaine was one of the best played female characters in a sitcom. Truly brilliant.
I cannot imagine someone not knowing about the Soup-Nazi, about the bubble boy and the misprint "Moops", about Newman - the archenemy, about "Mulva", about the scene where Frank Costanza asks "o you want a piece of me? ", or about "By the way - they're real and they're spectacular", or "I don't have a square to spare", or even about the bet about who won't cave in to the urge to masturbate, or about Elaine trying to "turn", to ...more
Technically, Friends is the best sitcom as a matter of fact, Seinfeld is good at 2nd place. - nelsonerica
Head and shoulders above everything else! For most episodes each character had their own funny story line. The characters were so good that the actors have had problems getting subsequent work because they are so closely associated with those characters.

592 Comments
2
Friends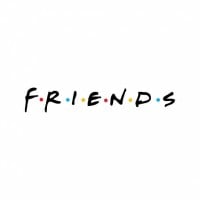 Friends is an American television sitcom, created by David Crane and Marta Kauffman, which originally aired on NBC from September 22, 1994, to May 6, 2004, lasting ten seasons. It now airs on Nick at Nite. ...read more.
Every single episode makes you laugh out loud even though you have memorized the punchlines. It never gets old!
Every single episode of Friends is great. It is simply the best! Other websites rate Seinfeld, How I Met Your Mother and the Simpsons, BUT FRIENDS IS ALWAYS GOING TO BE THE BEST AND THE FUNNIEST T.V. oF ALL TIME!
Shows only for adults have content that's immature and rude, yet a bad influence, What is happening to this world? - nelsonerico
You can never get enough of it! Beats everything else! So much better than the wanna be How I Met Your Mother or any other thing for that matter! THE BEST SHOW EVER! LOVE IT! MAKES YOU WANNA CRY! SO FUNNY!
Shows with laugh tracks are useless and dumb nowadays, they just worked in the past, but laugh tracks are now overused and unappealing nowadays, shaky camera work like in Modern Family is less distracting to anyone than laugh tracks. - nelsonerico
Most lists on this website get it right but this one is wrong. Friends is always number 1
1022 Comments
3
The Big Bang Theory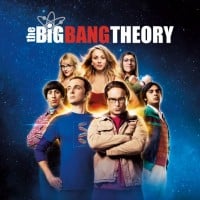 The Big Bang Theory is an American sitcom created by Chuck Lorre and Bill Prady, both of whom serve as executive producers on the series, along with Steven Molaro, and also some wasted guest stars from time to time.
No. 11? This is just unbelievable. I mean, after all, my favorite IS How I Met Your Mother.
BAZINGA!
Of course not!
Ever since I started watching The Big Bang Theory, all other sitcoms become.. Well, the same. Nothing can compare. Love it, Love it, Love it!
Don't believe me? Watch it, and be convinced!
Every episode of this show cracks me up like no other sitcom. All of the characters are well developed both in the show in general and in each episodes. Greatness!
Best humor ever. Very well written with amazing characters and absolutely brilliant Sheldon. Often portraits our "normal" daily activities in a different light - light of rationalism and logic. Brilliant!
At last, everybody got their good ending: Leonard and Penny will become parents, proving that despite their differences and the recurring fights they had over the last few seasons, they strongly love each other; Sheldon and Amy achieved an incredible goal both as scientists and as a couple, plus Sheldon showed in front of hundreds of people how much he cares for his friends; Howard finally got Sheldon's recognition for his work and Raj understood that going away wasn't a good idea; last but not least, the gang didn't split up, because friendship is the most important thing in their lives.
398 Comments
4
The Simpsons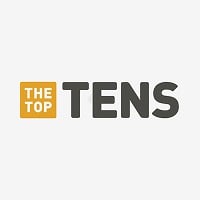 The Simpsons is an American animated sitcom created by Matt Groening that originally started on April 19, 1987 as shorts on The Tracey Ullman Show. It got its own series on December 17, 1989 and is still running as of 2019, making it the longest running animated sitcom. It is about a man named Homer ...read more.
It's a hard thing to judge the Simpsons nowadays due to its major decrease in popularity and sadly enough quality during the later seasons so it is a testament to just how good the first 5-6 seasons were that I can still resolutely put this at first.

First off The early Simpsons just 'gets' satire better than any other show, book, film etc. It doesn't fall into the trap of waving pop culture in your face and saying "look, laugh" neither does it demonize the thing they're satirizing. The cultural references used are to great effect instead of being thrown in for cheap laughs.

But the thing that makes the early seasons first and foremost is their heart. The Simpsons would barely ever take sides to a debate but properly show the good and the bad while still presenting laugh out loud humour. The majority of episodes are more complex than most hollywood feature comedies, hell, most hollywood films. It is incredibly rare to have a early Simpsons episode that missed ...more - togutas
Great but not a sitcom - DaWyteNight
This show is so much better than the big bang theory
I love this show! it has got some great guest apperances, it's clever, cool characters and everybody is Yellow!
87 Comments
5
How I Met Your Mother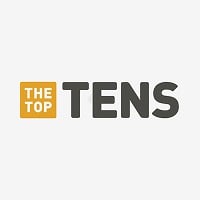 How I Met Your Mother is an American sitcom that originally aired on CBS from September 19, 2005, to March 31, 2014. The series follows the main character, Ted Mosby, and his group of friends in Manhattan.
It's the awesomest of all the shows. Its the legend-daddy show of the world. Each and every character in the show are performing to their fullest and its this thing that makes it, "The Best of The Best".
How I Met Your Mother is nothing less than a wonderful magical experience. The character quality is nothing short than multi-dimensional and the story is so well-planned that one starts an episode baffled and finishes it laughing. Kudos to the makers and actors.
I love this show. After watching friends and the big bang theory I thought that every episode in this show is good. Some people might think that the ending is good but I like it. We could have gotten more of the mother but I was fine with that.
I can't even begin to express just how incredible this show was. It was hilarious, it was smart, it was deep, it was heartfelt, it was sad, it was happy, it was well written, it was unique in its delivery of an otherwise old style, but most of all, it was beautiful. Each and every character actually developed over 9 years, and the story itself was actually dependent on previous episodes (not really a sitcom thing to do). This show made me laugh in every single episode, but it also made me literally cry in more episodes than I can count (and I'm a DUDE). Why did it make me cry, because it tapped into my own experiences (as I'm sure it did for millions of others). This show played the heart strings of everyone's reality, and managed to be completely sincere and hilarious at the same time. Truly,... yes... "legendary". I watched friends, and I liked friends, but there was still something a little too fake about it. Another hundred years may pass before something even comes close to How I ...more
462 Comments
6
The Office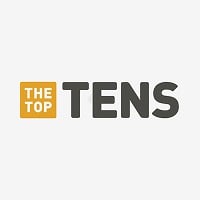 The Office is an American television comedy series that aired on NBC from March 24, 2005 to May 16, 2013.
The show has no laugh track. You can laugh anytime you want. Steve Carell is BRILLIANT!
It's just unbelievable. What other actors could make a paper company office so funny!
How is this show only #8? Every time I watch this show I laugh at old jokes and ones I hadn't even noticed the first time around. It just gets funnier every time. If it had a laugh track it would've just been going for an obnoxiously long time, but without one it's 101% better. Michael's annoying but lovable nature is aMAZINGLY portrayed by Steve Carell and after he left Rainn Wilson kept the mood going. Jim and Pam are an unforgettable power couple that you'll find yourself relating every good couple to. The supposed background characters became some of the funniest (Kevin, Creed, and Stanley are some of my favorites) and the forever grudge against Toby never gets old! Speaking of Toby I think the writer-actor jobs some of them had just made it better. The awkward scenes, relationships, and jokes that would normally seem, well, awkward on most shows are the light of this show. Around every corner lies a new quote for me to implement into my life. I know this is long but I could talk ...more
In a sense, I knew exactly what to do, but in a much more real sense, I had no idea what to do - Dinoyeet
114 Comments
7
The Fresh Prince of Bel Air
This show is amazing in every way and gives you that perfect 90's feel
This show should be #1. This is the best show in human history.
Best Show on this list for sure!
You gotta be kidding me, there's no way the fresh prince should be 11th on this list. I've never seen another sitcom that could make you laugh, cry, and make you care about the characters the way this show did. I think friends is the the closest that could come to this show. This show taught lessons to kids, there was meaning behind every episode. This show should be number 1 above all others. Sure friends was a great show, you also cared about those characters, but most of the episodes lacked true meaning other than to be entertaining
73 Comments
8
Modern Family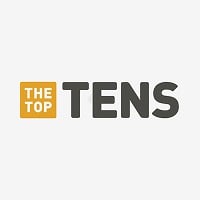 Modern Family is an American television mockumentary family sitcom that premiered on ABC on September 23, 2009, which follows the lives of Jay Pritchett and his family, all of whom live in suburban Los Angeles.
Phil Dunphy, the best character I have seen on TV in many years. Sofia Vergara is hilarious too.
This show should be on top.
Can't believe its not in the top ten!
This is the best sitcom ever!
Its suitable for every age and its always funny.
Luke is super funny just like phil.
BEST SHOW EVER!
Love this show! 4? Are you kidding me...
Amazing characters... Awesome kids!
Each episode is funnier than the last... Never want this show to end.

85 Comments
9
Family Guy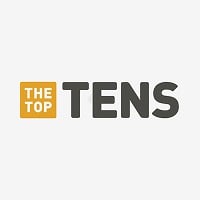 Family Guy is an American adult animated sitcom created by Seth MacFarlane for the Fox Broadcasting Company. The series centers on the Griffins, a family consisting of parents Peter (Idiotic Dad) and Lois (Nagging Wife), their children Meg (Socially Awkward Daughter) Chris (Idiotic Son), and Stewie ...read more.
Any list with this show in the top 10 of all time is immediately suspect.
The greatest show ever
Pushes the boundaries every episode - nothing is funnier today!
Yeah!
40 Comments
10
Drake & Josh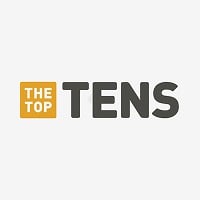 Drake & Josh is an American television sitcom created by Dan Schneider for Nickelodeon. The series follows the lives of two teenage boys with opposite personalities, Drake Parker (Drake Bell) and Josh Nichols (Josh Peck), who become stepbrothers. Both actors previously appeared in The Amanda Show along ...read more.
Made my childhood bright
Absolute classic.
This show deserves to be number 1. You are laughing you butt off in every episode ever made. It is just hilarious. Greatest show ever.
Drake & Josh was boring except for it's humor, you need more than just jokes to make a good comedy, Also, there's no special effects or anything else fun to make this show entertaining, It's just jokes, fighting with each other and laugh tracks, which almost everybody hates now. - nelsonerico
Grew up watching this in my teenage. Wow ts nice to see its name in this list big fan of drake bell
Drake & Josh would have been great, only if they didn't have an overwhelming laugh track, which it had.
20 Comments
The Contenders
11
Two and a Half Men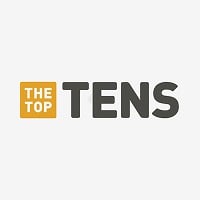 Two and a Half Men is an American television sitcom that began broadcast on CBS on September 22, 2003, and ended on February 19, 2015 after twelve seasons.
THE BEST SHOW EVER, I REALLY LIKED IT
TOO BAD CHARLIE SHEEN WON'T BE CONTINUING
Great writing, terrific ensemble cast and guest stars... Especially the women: Rose/Melanie Lynskey, MoHolland Taylor, Kandi/April Bowlby, and Lydia/Katherine LaNasa, to name only a few
The best show ever, how is this number 11? Great writing, great cast (Charlie Sheen and Jon Cryer, etc.). This is my favorite show. - aj2005
One of the best sitcoms ever with the greatest cast one could possibly get. Charlie, Alan, Jake, Evelyn are incomparable. You have got to watch this.
148 Comments
12
South Park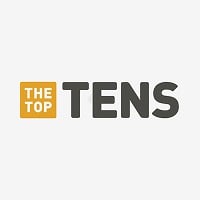 South Park is an American adult animated sitcom created by Trey Parker and Matt Stone for the Comedy Central television network. The show is about four boys, who are Stan Marsh, Kyle Broflovski, Eric Cartman, and Kenny McCormick, and their adventures in South Park, Colorado.
16th? No way no way so people here don't know anything about south park it seems because it's the most funniest and craziest animated sitcom ever.
Come on how can you people vote Cartman and the others so low screw you guys I am going home - prasannashete
My favorite show! I watch it everyday. Mung laugh out loud (World Wide Recording Concert) is my favorite word now besides heinous! I also saw the movie. The boys' foul language makes me laugh out loud and they're only in the fourth grade, which is funny but I guess relatable to in reality by today's standards because people cussed all the time when I was in elementary school last year. I also love all the boys but dislike Wendy strongly. South Park for life!
Best show ever!
South Park Is an epic creation. I have watched their series from beginning to end many times. The creators Trey Parker & Matt Stone never hold back on the social situation of the day. Know one is safe from their mischief and direct approach to comedy.

Long live The South Park legacy...
57 Comments
13
Cheers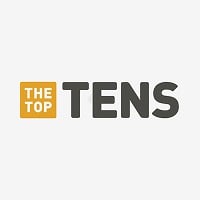 Cheers is an American sitcom that ran for eleven seasons between 1982 and 1993. The show was produced by Charles/Burrows/Charles Productions in association with Paramount Network Television for NBC and created by the team of James Burrows, Glen Charles, and Les Charles.
Cheers is one of the best, should never be outta the top 5
Number one by far.
Having Cheers #22 on this list is a travesty. It looks like whomever made this list has only watched the 90's sitcoms, as many of the top ones are more recent. Cheers is, hands down, the greatest sitcom ever.
Not really, it's a fact that Friends is the greatest sitcom ever.
14 is a crime. This show was LEGENDARY
44 Comments
14
Married with Children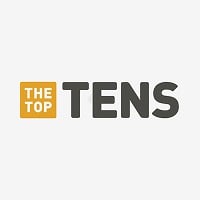 Married... with Children is an American television live-action sitcom that aired on Fox, created by Michael G. Moye and Ron Leavitt. Originally broadcast from April 5, 1987 to June 9, 1997, it is the longest-lasting live-action sitcom on Fox, and the first to be broadcast in the network's primetime ...read more.
How this isn't number 1, I don't know. This is the most outrageous sitcom of all times. I don't know how to laugh at other sitcoms after getting used to the humor in MWC
Unwatchable for me. - DaWyteNight
"Why doesn't world die?! "
Woah Bundy!
66 Comments
15
That 70's Show
I love this show. The characters are great and they all have different personalities that fit together. I watched every episode and didn't want the show to end. I still watch it when it comes on T.V... Enough said.
"I said that is the best... I said the best! "
Just lol is all I can say. - JoMama163
I'm not a sitcom fans at all (maybe some Married With Children and Friends here and there), but I still watch That 70s Show to this day. Every episode still makes me laugh, and I wish I could relive it all over again.
97 Comments
16
I Love Lucy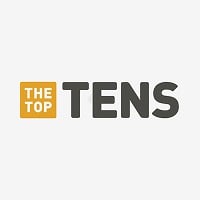 I Love Lucy is an American television sitcom that originally ran on CBS from October 15, 1951, to May 6, 1957, with a total of 180 half-hour episodes spanning 6 seasons.
Absolutely a resounding #1 and that includes over any other genre or show from the 50s to the present. Classic. Lucy's zany antics, the catch phrases, and the countless well-known guest stars along with the chemistry between this foursome just can't be gauged. A pure delight. I own the whole series and it was well worth the investment and has paid for itself many times over.
Carol Burnett, another beloved comedy legend, has cited Lucy as her biggest inspiration. Savvy businesswoman, devoted mother, talented actress, comedic delight, full of wit, grace, and beauty.
She had it all! There will never be another! - Listlover77
I love Lucy is a classic sitcom, and possibly one of the funniest ever. Wherever you go, you will find a fan of this hilarious and timeless show.
Timeless comedy! Very family friendly without the sex, violence, and profanity. My kids prefer watching the "old" shows vs the garbage that's showing today. Lucy- the queen of comedy! This should EASILY be #1 on the list.
The most influential year for sitcoms was 1951, because it brought us I Love Lucy. This sitcom revolutionized the television industry, and became the most important sitcom in history. It ran for five years and produced 179 episodes about a Cuban bandleader and his spunky red-headed actress wife. It ultimately became the best-loved television program of all time. Its effects on the industry can still be seen today, as it was the first show based out of California, and was the first sitcom to be shot on film by multiple cameras in front of a live studio audience. It paved the road for many of the sitcoms seen on T.V. today, and its effects are so lasting that it can still be seen on air from time to time today.
34 Comments
17
Everybody Loves Raymond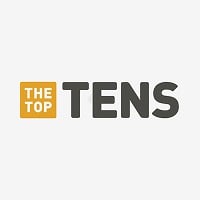 Everybody Loves Raymond is an American sitcom television series created by Philip Rosenthal that aired on CBS from September 13, 1996 to May 16, 2005, with a total of 210 episodes spanning over nine seasons. It was produced by Where's Lunch and Worldwide Pants, in association with HBO Independent Productions. ...read more.
My personal favorite sitcom coming from someone who doesn't like sitcoms in general. Captures family life perfectly; you will hate each other most of the time and have things that are definitively awful things about yourself and each member, but there for each other when it counts.
Again, not a fan of sitcoms in general but have seen the ones everyone talks about being their favorite(though I have yet to see much of Seinfeld which I keep meaning to remedy), but this one is my favorite because it seemed the least formulaic and the characters just worked for me. Which is all I can ask of a sitcom.
Overrated! The show is ruined by it's main character! Robert is a good character, and the only one that can manage to make me laugh. Marie is funny on occasion, but other times she is off-putting and annoying. Frank is about the same as Marie, but most of the time he serves no real purpose and is an instagater. But what ruins the show, is Raymond himself, and his annoying wife Debra! When it's just the parents I can watch, or when it's Ray and Robert I can watch, or Ray and his parents, but if it's just Ray and Debra it is literally the most boring show ever! The two of them have zero chemistry ever, and Ray might just be the most cheesy, unfunny, awkward character of all time. I don't know if Romano is actually this unfunny in his stand up, or if the character of Ray Barone was just written this way, but either way he's awful! Even with Ray aside, the show really isn't even that funny! - TheArtOfBars
Every character is funny, and every episode is just great.
Great show. Frank is the best, Robert is right behind him. The mother gets annoying and Raymond, well he's just a whining wuss. But, none the less, I still love this show, its very funny. My favorite show for this catagory would be "That 70s show". I'm not a huge Simpsons fan but as many years they been around and still running, you gotta give that show a huge round of applause. - PDP
66 Comments
18
Fawlty Towers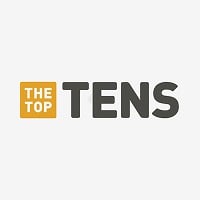 Fawlty Towers is a British television sitcom broadcast on BBC2 in 1975 and 1979. Just two series of six episodes each were made.
Such a classic! "...on those trays" "No, uno dos tres"! etc... Watch on Netflix if you haven't seen it or even if you have.
The fact is this is the most brilliant sitcom of all time. I'm a little narrow minded when it comes to sitcoms, though. If it doesn't have a laugh track, than it's no sitcom. All of the episodes of Fawlty Towers are tight and hilarious. It shows off John Cleese's comedic ability better than anything you'll ever see him in. The only shortcoming is that Cleese and Booth only made twelve episodes. I wish they had had the balls to make more.
I'd much prefer them to have 12 brilliant episodes and then call it quits than keep making them and go in the same direction the Simpsons did: down. - adfairhurst
So glad that this show made the list. I grew up watching it with my dad. Besides Arrested Development, the most watchable show no matter how many times see I've seen it. It's timeless, just like Monty Python. John Cleese at his best.
Brithish humor beats American humor 10 out of 10. FT beats them all. Go Cleese!
23 Comments
19
Futurama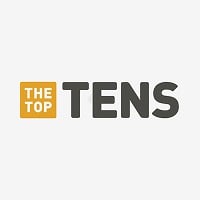 Futurama is an American animated science fiction sitcom created by Matt Groening for the Fox Broadcasting Company.
An amazing and pretty underrated show that can do both witty comedy and surprisingly touching drama. - KalloFox34
Only a little different from the simpsons? Futurama is hands down the best cartoon ever. The possibilities are endless with this show and the new season is even better.
Arguably the best cartoon sitcom ever created.

Not stupid slapstick, but intelligent plots, and subtle humour.
A great sitcom for when you want something (only a little) different than Simpsons
10 Comments
20
BlackAdder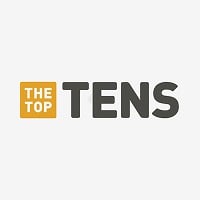 Blackadder is a series of four BBC1 pseudohistorical British sitcoms, plus several one-off instalments, which originally aired in the 1980s.
The black vegetable
It seems like the voters have almost entirely neglected to mention British sitcoms. This an amazing show, not to mention laugh out loud funny, as well as a fantastic conclusion. The only qualm I have regarding this show is that the first season was a disappointment, but the rest of the four are legendary.
Are you JOKING? This is without doubt, the best sitcom ever. Rowan Atkinson is brilliant and this is what made hugh laurie famous.
Seasons 3 and 4 are among best comedies I've seen. 1st and 2nd are not as good.
10 Comments
21
The Andy Griffith Show
A heartfelt gem resonating with innocence of a bygone era: Sunday school, ice cream socials, front-porch swinging, chess-playing in the town square, first kisses stolen by the river or at the drive-in. Perhaps, many cliches abound; however, given the time period, this served as the norm. How refreshing given much of the violence and gore prevalent in today's T.V..

Further, a deep moral compass surrounded not only the premises/topics/issues covered weekly for 8 seasons, but it also connected this beyond talented cast who possessed an authentic bond. Andy's down-to-earth homey charm stems from his steadfast ideology and philosophy of life lending itself to his deprecating, pivotal performance, Don Knots is hilarious, engaging, and lovable as the bumbling Barney Fife, and Ron Howard (who went on to become one of Hollywood's most noted directors) radiates tons of natural charm as Opie, Andy's doe-eyed son.

An indelible classic forever etched in our hearts and minds! - Listlover77
My kids and I love watching this show.
It's timeless and good family values
This year was a sad year because of the passing of a great man, Andy Griffith. I've enjoyed so much watching this show ever since I could remember growing up. I'm now 45, and if I'm ever scrolling through the channels with the remote, the Andy Griffith Show always stops me in my tracks. It's so funny, especially when Barney is on the show. There are so many times when we are taught a lesson in morals and ethics, whether it is by Andy, Barney, and most of the time (like right now as I'm watching) by little Opie. I love this show and will watch it forever. My boys are watching it now. Have to pass it on.
Andy and Barney were the best team in television. The show developed the characters and not the situations. I have seen each episode well over 500 times, and when my son was old enough, we watched them together. We now both own the DVD entire series. He is now 36 and I 63. A college graduate in graphic design, he owns his own upscale tattoo studio. And on Father's Day he gave me a tattoo of Andy and Opie walking down the dirt path to the lake. He did this because of the impact that show had on him and because we have a relationship like Andy and Opie. That shows the impact of that series on our relationship and life itself.
19 Comments
22
The King of Queens
So much better than Seinfeld!
I can't believe this is # 16! I never understood why this show wasn't a HUGE success! I'm sorry but this show is better than Friends and most of the top 10. Kevin James was hilarious, Jerry Stiller was classic, and I can't think of one supporting cast member in there that wasn't great playing their role. I watch this show ALL the time and never gets old, and wish that it would have kept going. By the way, why do people think that Seinfeld is funny? Just asking because every joke he has that smirk on his face, and to me Kramer and Jason Alexander made that show.
Great show, funny and witty
Doug has to be the funniest television character in television since Barney Fife. Even the most simple jokes coming out of Doug's mouth is somehow hilarious! Laugh out loud
68 Comments
23
Full House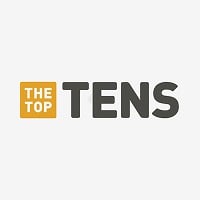 Full House is an American sitcom created by Jeff Franklin for ABC. The show chronicles a widowed father, Danny Tanner, who enlists his best friend and brother-in-law to help raise his three daughters.
Why is this so far down?
I love this show it was made way before I was born and when I found out about it I was addicted I loved everyone my two favorite are jesse and Stephanie they are so funny and cool. I wish the show never ended and the tanner family were real why are there no good funny family shows like full house who can make you laugh but also teach you a good family lesson this show will never die
It's great. My dad characters are Jesse Katsopolis, Michelle Tanner, and DJ Tanner.
Amazing show... amazing characters... each episode makes you laugh and at the same time touches your heart!
40 Comments
24
Malcom in the Middle
very very good show. totally underrated to. it just has so many good actors. the guy who plays hal, spangler, and craig are all amazing.
By far the best of the lesser known comedy shows. Very original form of humour, and no annoying laughing tape on the background. Scrubs fans (like me) will probably love this show as well.
Trully one of the best series made in T.V. history. I can't imagine why it is not in top 10.
It's top ten at least
43 Comments
25
All In The Family
I started watching this show just for some basic research purposes, but I quickly fell in love with it and has since become my favorite sitcom. Nearly 50 years old and it addresses serious issues in a satirical manner that are still relevant to this day. It was groundbreaking for its time and a show like that comes around once in a lifetime.
Edith screaming (or singing) in the song was funyn
"All in the Family" is one of the few television series that can described as groundbreaking. Creator Norman Lear wasn't afraid to address social issues and taboo themes in a time when that simply wasn't done in sitcoms.
When I think of groundbreaking shows, I always think of this one. I'm black, but I personally think that Archie is one of the funniest sitcom characters (if not the best ever) of all time. Showed the world that sitcoms didn't have to be about a perfect life. The actors are excellent and really fun to watch on screen. Edith is personally my favorite character because she is so naive and kind and we can all see a bit of edith in all of us. I hope that one day, sitcoms will have the guts that this show did, but I know truly that there will never be another All in the family - RaeMarie
35 Comments
26
Arrested Development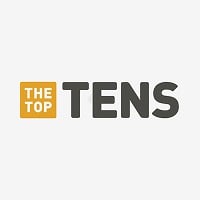 Arrested Development is an American television sitcom created by Mitchell Hurwitz, which originally aired on Fox for three seasons from November 2, 2003, to February 10, 2006. A fourth season of 15 episodes was released on Netflix on May 26, 2013. The show follows the fictitious Bluth family, a formerly ...read more.
To be honest there is no sitcom with better writers and with the amount of jokes Arrested development has on average in an episode(335), if this had lasted at least 3 or 4 more seasons without the garbage Netflix reboot this would be 1.
By far the best sitcom ever to grace television, even one of the best shows period. Extremely smart and very fast paced comedy, there's no "setup setup setup punchline" nonsense, it's just a constant barrage of well written, well acted humor... And it only gets better the second time you watch.
It's the best, since there's no laugh track to distract the viewers from every part of the sitcom.
Any person not saying it is the best sitcom ever, hasn't seen it..
Really, the plot is awesome, jokes makes you wanna see them over and over again, after seeing whole show, you wanna start watching it all over again.
Really, how I met your mother, friends, modern family, they are awesome, but this - is masterpiece.
It was one of the best sitcoms of all time, but one thing messy about this one was that the camera work was VERY choppy.
The smartest, most fast paced comedy I've ever seen... So many recurring jokes, brilliant writing... The characters are just too funny!
66 Comments
27
Parks and Recreation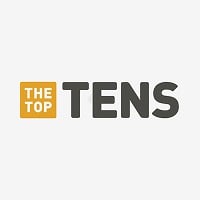 Parks and Recreation, informally known as Parks and Rec, is an American political comedy television sitcom starring Amy Poehler as Leslie Knope, a perky, mid-level bureaucrat in the Parks Department of Pawnee, a fictional town in Indiana.
How is this show so low. The Storyline is spot on. The comedy is spot on. The acting is great. Some of the lines of the characters are hilarious. This is my favorite show of all time
This show is the greatest sitcom of all time, even better than Seinfeld and Friends. April Ludgate is the greatest T.V. character of all time. Leslie is such a likable and relatable lead, the cast is all fleshed out and they all have weird quirks. Also Tammy Swanson is the best recurring character of all time. I swear I almost cried in the episode where Ann left.
Cast is brilliant and provides a fresh new adventure to each episode. Better than most sitcoms in top 10 because it was a new thing every time unlike shows such as Everybody Loved Raymond which got repetitive. Casting was amazing even down to the guests.
Flu season on this is the best, hilarious, while managing to work out relationships between not only Andy and April, by also Ben and Leslie and Ann and Chris. Overall funny show, but seriously underrated. Should be way higher.
33 Comments
28
Only Fools and Horses
Classic British sitcom starring Sir David Jason and Nicholas Lyndhurst as the Trotter brothers Del Boy and Rodney.
Hugely influential, and a comedy which grabbed the hearts of a nation. Widely regarded as the UK's best loved sitcom, written by John Sullivan, "Only Fools And Horses" really is as good as it gets.

My top 10 would be:
1. Only Fools And Horses
2. The Office (Gervais' & Merchant's UK version, rather than the dire and appalling US re-make...)
3. Fawlty Towers
4. Dad's Army
5. The Royle Family
6. 'Allo 'Allo
7. The League Of Gentlemen
8. The Middle
9. Some Mothers Do 'Ave 'Em
10. Keeping Up Appearances

I wouldn't tend to label The Simpsons and Family Guy as sitcoms, but if they are, then they'd be right up there too.

Also, not too sure if "The League Of Gentlemen" (British classic dark comedy from late 90's early 2000's) is technically a sitcom, or just a sketch show with a continuity theme. So, if not eligible for the ...more
Watched back-to-back episodes of this with a friend. Luckily I was the one facing the T.V. - Britgirl
Best ever! Excellent actors and amazing timing of punch lines. Even after having watched the episodes several times, it still remains funny.
This is the best comedy sitcom ever made. Purely amazing acting, writing and classic English humour. Voted the best English comedy for a reason, it would sure beat the likes of the cheap American comedy shows in the top ten. Watching this show plenty of times, it always remains funny.
42 Comments
29
Father Ted
I have watched all seasons over and over again and I still laugh every single time. Cannot believe it is not at least in the top 20 spot?
Funniest and most quotable sitcom ever.
Great characters in hilarious situations.
Laugh out loud over and over again.
Number 1 in my opinion so clever so realistic. The Irish accent only makes it funnier people need to vote for the best sitcom of all time. The reason it was so good was because it only went for 4 seasons, shame it happened under such sad circumstances.
The only reason its not still going is beacuse the star died.
9 Comments
30
M.A.S.H.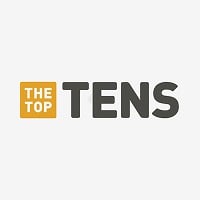 This is an all time classic. Has to be in the top 10. Can't trust this list if Drake and Josh is in top 10
How MASH can be so low.. I would understand if its 3rd or 5th. In My opinion this show is N1, without any doubts.
Makes you laugh, makes you cry, makes you believe in humanity and kindness.
Hello people... If you have not seen MASH, run and dive now.
Best show ever... It was funny, dramatic, cast changes didn't hurt it. The only thing that can hold this show back in popularity rankings is that too many young people don't remember how great it was.
There are at least 20 shows on this list I'd consider for number 1. Its testament to all of them how hard it is to pick. Ultimately I vote M*A*S*H. Alan Alda. Witty. Awesomely droll. Addictive.
27 Comments
31
It's Always Sunny in Philadelphia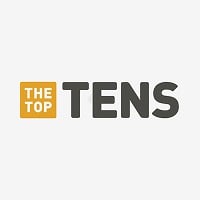 It's Always Sunny in Philadelphia is an American sitcom that premiered on FX on August 4, 2005, and moved to FXX beginning with the ninth season in 2013. It was created by Rob McElhenney, who developed it with Glenn Howerton.
With reruns and still laugh like cray
This show being so low and the Big Balls Theory being top 3 tells you how awful the average Joe's television taste is
This sitcom should definitely be in the top 5. I have never laughed so hard watching any other sitcom- this is so hilarious and no doubt the funniest show on this entire list.
Best show of all time
25 Comments
32
Mr. Bean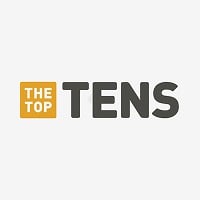 The title character, played by Rowan Atkinson, is a childish buffoon who brings various unusual schemes and contrivances to everyday tasks. He lives alone at the address of Flat 2, 12 Arbour Road, Highbury, and is almost always seen in his trademark tweed jacket and a skinny red tie. He also usually ...read more.
Rowan Atkinson gives a phenomenal and hilarious performance as Mr. Bean.
British comedy at its best, it's a family sitcom, no bad stuff for kids, and a laugh for everyone, Rowan Atkinson is the one and only, it's a true shame its stopped now.
This show is hilarious. Mr bean is a man who hardly talks and goes on adventures usually stuffing things up and causing disaster in the wake. Mr bean is a show that every person should watch
Should be no.2
10 Comments
33
The Mary Tyler Moore Show
A groundbreaking vehicle that unapologetically but tastefully used humor to highlight the plight of working women trying to achieve equal status with their male-counterparts; however, this show wasn't so much a nod to feminist platforms as it was to evolving humanity.

Mary grappled with life issues in a deprecating, realistic way: everything from living as a single woman to dating socially to find a counter-part, not merely an extension of herself; and advancing in the workplace. Working for a news bureau as a copywriter, columnist, and eventually anchor, Mary often invoked the ire but amusement of her acrebic boss Lou Grant yet inspired the awe of her uproarious band of friends including the man hungry Lou Anne played by Betty White and the dreamy, artistic bohemian Rhoda portrayed by Valerie Harper.

And in true iconic fashion Mary Richards (Mary Tyler Moore) proved as a nod to the unforgettable theme song that she was "going to make it after all! "

Fun, ...more - Listlover77
Should be in top 10.
Should be top five
Should be in the top 5.
Mary was terrific. The show had great lines and was very entertaining, but most of all it had what makes a great sitcom - a very strong and talented supporting cast. Each had continued success - some even in the same role. How many sitcoms can claim this?
34
Freaks and Geeks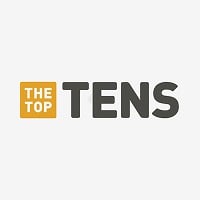 Freaks and Geeks is an American teen comedy-drama television series, created by Paul Feig, with Judd Apatow as executive producer, that aired on NBC during the 1999–2000 television season.
One of the best american shows I've ever seen. - JelloLife
Loved this show and was so disappointment to see it end without resolution.
It only aired one season and its better than all these crappy fake shows nowadays. People might think I'm an idiot for liking a show called freaks and geeks, but "FRIENDS' is for losers who have no friends, well except for Pheobe and David Schwimmer.
Huh, I guess you can't relate to friends... but you can to Freaks and Geeks? Didn't see that coming. - EliHbk
Such a good show. Just wasn't the right time. If this show was re-released it would be number one in two weeks!
8 Comments
35
Good Luck Charlie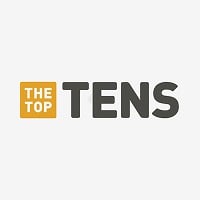 Good Luck Charlie is an American sitcom that originally aired on Disney Channel from April 4, 2010, to February 16, 2014. The series' creators, Phil Baker and Drew Vaupen, wanted to create a program that would appeal to entire families, not just children.
One of Disney's recent efforts to attract a younger audience that I actually enjoyed. Talented actors whose dynamic proved they could have headlined a mainstream sitcom! Other than Road to Avonlea and Boy Meets World, this is the only sitcom produced under the current Disney franchise that possessed depth and heart despite its occasionally silly antics, but then all memorable sitcoms have boasted this as well: Three's Company,The Beverly Hillbillies, and of course my personal all time favorite: I Love Lucy.
While this show was not in the same vein as any of those, it encompassed the potential, which makes it worthy of more than a passing glance.

Pleasant, feel-good family comedy with heart! - Listlover77
This is so hilarious! It makes you pee your pants! This should be voted in the top ten! Please VOTE FOR GOOD LUCK CHARLIE!
Good Luck Charlie doesn't have a plot except for the episode where someone has to find a mysterious crystal, but none of the others do, many people love it because of how families take care of their children.
Ok, this is the ONLY, I repeat ONLY modern Disney sitcom that I like. This show is actually GOOD, and for once the actors can ACT. - Minecraftcrazy530
Have to admit I enjoyed watching this. But it went down hill in season 3 and 4
8 Comments
36
The Golden Girls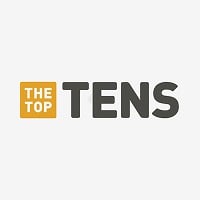 The Golden Girls is an American sitcom created by Susan Harris that originally aired on NBC from September 14, 1985, to May 9, 1992, with a total of 180 half-hour episodes spanning seven seasons.
Okay, so I know that we often tout the word original when recollecting the past, but this show definitely hit the mark. It boasted talented veteran actresses who played aging,even some elderly women without being one bit apologetic. It did not taper or pander to the viewers, (from pre-teens to sixty-somethings) the audience tuned in week after week. Why, you ask?

The witty one-liners, sophisticated dialogue, running gags, diverse personalities, rapid-fire banter (especially Dorothy and Sofia), and the identifiable archetypes who never become caricatures but instead were and evolved into further dynamic, complex characters who were truly lovable.

Episode after episode Dorothy used biting sarcasm to stave off unwanted critiques, Blanche recounted her latest as well as long forgotten romantic escapades with a bevy of starry-eyed admires, Rose dolefully with authentic innocence and true naivety recollected and connected the obscure dots of every episodic misadventure and ...more - Listlover77
I think this was one of the best sitcoms ever and no show before it or after it was ever quite like it. I mean besides being a genuinely funny show the characters were all great and likable and I loved how it dealt with very sensitive issues that before no sitcom would ever touch and even today when shows try to do the same thing they just never succeed in doing it the way these four great women did. And the cast was truly unique because it was about four older women in their 50's and 60's and one in her 80's who were very much your typical grandmotherly types (the kind of women that T.V. and movies have always pretty much ignored in favor of younger women), and yet they were all shown living very active lifestyles and going on dates which I thought was great.
This sitcom had everything. Great actors, great scripts, memorable lines, and discussed the most serious and relevant issues other sitcoms would not even dare touch - and everything still ended up a blast. This show is endearing, to say the least. Any list of the greatest sitcoms without the Golden Girls in its Top Five is a sham. And anybody who makes such a list has obviously not seen an episode or two of The Golden Girls. End of story.
Very hilarious. This show knows how to bend silliness into real events. The Golden Girls is a magnificent show. One of my favorite parts is where Sofia says I love you! To Dorothy after she discovered Sofia was lying. Also: "I'll give you three seconds to give me that box. 1-" She snatches it and walks away. "By the way, your reflexes aren't in click. And to think, me, a 9-year-old lives this. That's saying something.
18 Comments
37
Home Improvement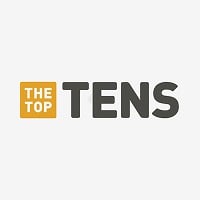 Home Improvement is an American television sitcom starring Tim Allen that aired on ABC from September 17, 1991 to May 25, 1999, with a total of 204 half-hour episodes spanning over eight seasons.
I love this show. It is my favorite along with full house and the middle. My favorite episode is when Tim blew up Benny's aunts house. It has valuable lessons. There are many funny things in this show. My brother likes this show too.
Definitely should be in the top ten. The show was funny and also shared valuable lessons. Still watch any episode that's on T.V..
How this is not in the top 3 is pretty shocking.
Home Improvement was my favorite television show growing up. I wish they still showed it on T.V..
14 Comments
38
Red Dwarf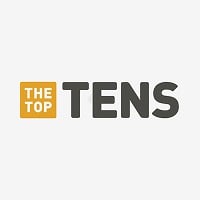 Red Dwarf is a British science fiction comedy franchise which primarily consists of a television sitcom that aired on BBC Two between 1988 and 1999, and on Dave since 2009, gaining a cult following.
I think 12 is the best but I love the characters and jokes in it
The hell is this and all of its 12 seasons so low. Red dwarf is the best sit com ever like honestly all episodes best episode.
Hilarious, why isn't it higher? it started with a whole new comedic take on the star trek/sci fi arena and made it one of the funniest tv shows ever and severly underated. blackadder I haven't even seen on this list and that's an amazing sitcom to. - Cantonez
This show is one of the best british comedies I've watched and the actors still keep it entertaining despite there's only 3/4 of them honestly this should be a lot higher up the list.
9 Comments
39
Roseanne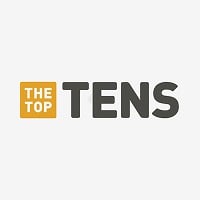 Roseanne is an American television sitcom starring Roseanne Barr and revolving around the fictional Conner family.
This was my #1 favorite sitcom. Relentlessly funny, relatable, clever, and cutting edge humor. Nothing else comes close. The only reason it's not ranked higher is because Roseanne Barr's caustic personality has tarnished the memory of this great show.
It was such an awesome show, shame it had to be cancelled due to racist messages.
Roseanne is the best show EVER.. How can it be so low on the list?
Laurie metcalf, john goodman and roseanne made that show incredible
No other shows compete in my opinion : )
WHAT?!?!? Number 29? It is, perhaps, the only believable sitcom ever, (UNTIL the last season) but the other seasons trumped that one!
9 Comments
40
30 Rock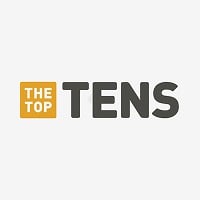 30 Rock is an American satirical television sitcom created by Tina Fey that ran on NBC from October 11, 2006, to January 31, 2013. The series, loosely based on Fey's experiences as head writer for Saturday Night Live, takes place behind the scenes of a fictional live sketch comedy show depicted as airing ...read more.
Everything Tina Fey touches turns to gold, and this is no exception.
What the hell! I haven't even heard of half the shows above 30 rock, they shouldn't even be there, 30 rock is the best sitcom ever. Ever. I want to go to there.
The characters are funny and genuine, and the storyline is ironic and well thought out. Definitely top of my list!
30 Rock is the worst sitcom ever. its not funny ever and is full of annoying characters
6 Comments
41
Kenan & Kel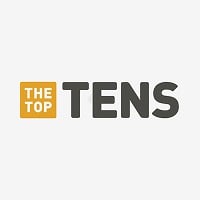 Kenan & Kel is an American teen sitcom created by Kim Bass for Nickelodeon. It starred the two well-liked All That cast members Kenan Thompson and Kel Mitchell.
Brilliant children's comedy.
Could be higher on the list
WHAT?!?!? WHY? HOW!... "££$! **##@

This is way way too low I was actually going through the list trying to find this.
I am very dissapointed world.

Drake and Josh a white lesser entertaining duo and they're up with the cream of the crop.
i am just so ashamed of thhe human race right now, from the little boy who grey up watching these old legends brightening my days after school without fail. I am heart broken

p.s I am now 23
42
The Cosby Show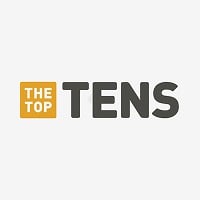 The Cosby Show is an American television sitcom starring Bill Cosby, which aired for eight seasons on NBC from September 20, 1984 until April 30, 1992. The show focuses on the Huxtable family, an upper middle-class African-American family living in Brooklyn, New York.
How are everybody loves raymond, married with children, two and a half men, big bang theory and family guy higher? Big Bang is good, but not that good, family guy isn't a sitcom, and the others are just not good. - TheArtOfBars
While I can appreciate some of the newer sitcoms and I'd hate to be one of the old geezers claiming that sitcoms aren't what they used to be, the current sitcoms simply aren't as well written as they used to be; props to BigBang and 70's show, but they aren't as creative as the Cosby's and MWC. The Cosby Show was able to be so wholesome and clean and still make anyone and everyone have sore ribs from laughing so hard. It was also really nice to have a show about an African-American family and have it be about the FAMILY, not the fact that they're African-American; not having a recurring motif every single episode about the tribulations of discrimination and the demonization of other races, Family Matters also excelled in this regard
A nice old family sitcom is the best and Cosby Show is a funny show that will always bring a smile on your face.
Great wholesome comedy show that you are able to watch with the entire family. Brilliant! So lovely to see a show that is funny with African Americans throughout the cast. Probably would be rated higher if Euro-Americans were the focal point. Great show!
13 Comments
43
Curb Your Enthusiasm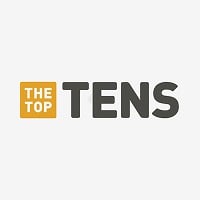 Curb Your Enthusiasm is an American comedy television series produced and broadcast by HBO that premiered on October 15, 2000. The series was created by Larry David, who stars as a fictionalized version of himself.
By far the funniest show I have ever seen. Larry David's magnum opus, far better than Seinfeld ever was.
This is one of the best! It's great because it feels like real life when watching it. There are no laugh tracks, which makes the show even better. Larry David and Suzie Green always crack me up. Almost every episode is guaranteed to crack you up at least five times. - matty925
Great show not taking away from seinfeld but CYE is better it is more clever and has a better premise, plus it is about the life and times of hollywodds funniest man larry david
Very clever situations with excellent improvisation!
7 Comments
44
Buffy the Vampire Slayer
Why is this Fantasy in a Comedy list? It had some humour, but not enough to be a comedy, let alone a sitcom. - GodSlayer
I wouldn't call it a sit com but it's excellent none the less. The vampire fight scenes are pretty cool but what makes this show so great are the interactions between characters.
Way too violent and disturbing, it has bad effects on your life.
I thought this was more of a fantasy show than comedy but whatever.
2 Comments
45
Happy Days
Though this dates me I have to say Happy Days helped get me through my puberty years. I laughed and I cried! At least for 30 minutes I could forget the turmoil of my teenage years!
The Brady Bunch and The Partridge Family are awesome too but Happy Days will always be No #1 to me mostly because of Fonzie! He is so handsome and charming! -blushes-
A classic 70s sitcom about A Boy and his bunch of friends and his parents in the 50s. This show is outstanding Fonzie is awesome and richie is just amazing. Tom bosley is good as richies dad and his mrs cunningham is awesome great sitcom deserves a high spot
One of the best sitcoms ever. they just don't make good shows like this anymore
46
Everybody Hates Chris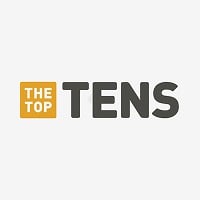 Everybody Hates Chris is an American period sitcom that is based on the troubled teenage experiences of comedian Chris Rock during the 1980s. The show is set between 1982 and 1987, although Rock himself was a teenager between 1978 and 1984, having been born in 1965. The show's title parodies the hit ...read more.
This is an amazing show
You are a fool for placing it at 80...how I met your mther should be first
The commentary track by Chris and the acting makes this show awesome!
It is a sitcom, and a look into how a comedian sees himself. Too funny!
47
The Inbetweeners
Feisty one you are!
It's so funny some of the situations that will jay Simon Neil get themselves into is absolutely genius and hilarious
I'm assuming this is the uk version, in which case it should at least be in the top 20, it's quite possibly the funniest T.V. show I've seen, alongside the IT crowd and the big bang theory
The funniest T.V. show I've ever seen, made me almost cry with laughter. It's original, and it has none of that canned laughter crap. It's a shame they only made 18 episodes, but I can't wait for The Inbetweeners Movie 2.
1 Comment
48
Raising Hope
You can learn American conscience from this show. As a foreigner living far from the states, I wish to see American people like the characters on this show. Crazy but caring, laid back but hard working to support the people they love.
Simply hilarious I every single way
Absolutely fantastic show hilarious characters. I watch this all the time and wish more episodes were out it's the greateset
How can no one add this?
1 Comment
49
Taxi
To the poster before, you sir are an idiot, the show only got better, Taxi is to comedy, what Star Trek is to Science Fiction.
Way to low on the list, set the standard for everything that came after.
Taxi #53? A very clever comedy with a great cast.
My personal favorite (and I've watched WAY TOO MUCH T.V. )
2 Comments
50
Barney Miller
Had a great ensemble cast of deadpan actors and much of the best writing. A gem.
Barney Miller is easily top 25, but didn't make this list. Oh, how people forget...
What are you kidding? No list would be complete without it.
There is no way this show should be this far down. Easily a top 20.
PSearch List
Related Lists

Top Ten Best Teen Sitcoms

Top Ten Best Sitcoms of the 1980s

Top Ten Funniest Sitcom Characters of All Time
Top Ten Greatest Sitcom Oddballs
List StatsCreated 28 Dec 2005
51,000 votes
361 listings
13 years, 332 days old

Top Remixes (180)

1. Seinfeld
2. The Simpsons
3. Futurama
Bramuel

1. The Office
2. Parks and Recreation
3. Family Guy
thebazboy

1. Seinfeld
2. All In The Family
3. The Andy Griffith Show
MarkPH
View All 180
Error Reporting
See a factual error in these listings? Report it
here
.