Top Ten Best Sitcoms of All Time
Here is a list of the top ten sitcoms you make a point of watching each week or still watch each time they pop up in syndication.
The Contenders: Page 5
81
Open All Hours
Genuinely an amazing show, perfect balance between comedy and drama. I love it! Andy Samberg pulls off the detective Peralta role perfectly. Not a single person could do better.
Last I checked Open All Hours starred Ronnie Barker and David Jason. - jezza0
82
The Addams Family
Hilarious! Characters were great!
Yes - Ilovedolphins4b
83
Porridge
Most British comedies are funnier than American, but nowadays they have dumbed down.
Porridge is from the better times.
V 1 Comment
84
Entourage
The most amazing show ever to be made. Vince & E really great in the show. Turtle and Drama the amazing support. But God oh God ARI rocks the entire show and takes it to a whole new level. The set, the costumes, the music the girls, the movie stars, the singers the list will just keep going on. This show ROCKS period
makes everyone who watches it want to be a movie star. easily the best show out right now, I would rival it against the sopranos as the second best tv show ever, next to seinfeld
The most awesome show ever... You will get badly hooked onto it... I am a huge fan and been waiting for the movie very badly. Hope to see it soon.
I am sure its gona be awesome.
85
Community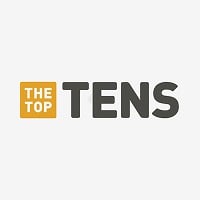 Community is an American television sitcom created by Dan Harmon that aired on NBC and Yahoo! Screen from September 17, 2009 to June 2, 2015. The series follows an ensemble cast of characters played by Joel McHale, Gillian Jacobs, Danny Pudi, Yvette Nicole Brown, Alison Brie, Donald Glover, Ken Jeong, ...read more.
Everyone should give this show a chance. It's awesome! You'll actually get attached to the characters. The humour is witty and this show is made of awesomeness.
This show is just awesome. Every character is funny in his/her own way, and it has many great and unique episodes. Take "Dabed's uncontrollable Christmas", which takes the animation style from stop-motion films. Most secondary characters are very enjoyable as well.
It's the best show out there, not only as a commedy. It's definitely "streets ahead" of the competition, if you get what I mean. Community is a show that constantly pushes boundaries and deconstructs everything about sitcoms, succeeding every time in producing laughter. Go Community!
yes
V 26 Comments
86
The Suite Life of Zack & Cody
No running in my lobby. - Quigsley
Yes - Ilovedolphins4b
87
8 Simple Rules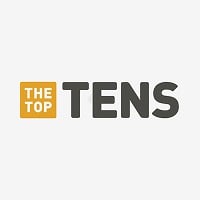 8 Simple Rules for Dating My Teenage Daughter is an American sitcom, originally starring John Ritter and Katey Sagal.
Awesome show! John ritter was absolutely brilliant! R.I. P JR
Great show! Would be in the top ten if it had more seasons
I love 8 simple rules, big bang theory, modern family and mr bean
Sounds good - Ilovedolphins4b
V 2 Comments
88
Malcolm in the Middle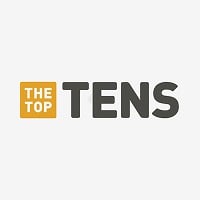 Malcolm in the Middle is an American television sitcom created by Linwood Boomer for the Fox Broadcasting Company . The series was first broadcast on January 9, 2000 and ended its six-year run on May 14, 2006, after seven seasons and 151 episodes . The series received critical acclaim and won a Peabody ...read more.
Most Underrated show of all time. It's so funny! - TimLukey999
Why is this show so low!? This show is awesome & downright funny!
89
Outnumbered
How is this number 87?! I love this sitcom. It is absolutely hilarious and more people need to watch it.
90
Best Friends Whenever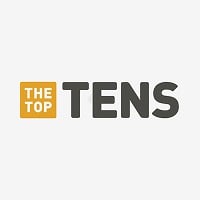 Best Friends Whenever is an American multi-camera sitcom developed for Disney Channel, created by Jed Elinoff and Scott Thomas and executive produced by Jed Elinoff, Scott Thomas, and Michael B. Kaplan. The series stars Landry Bender as Cyd, Lauren Taylor as Shelby, Gus Kamp as Barry, Ricky Garcia as ...read more.
This is a show full of continuity and absurdness like most new comedies, but it still manages to be a real sitcom and that's great. - Sangam
Pretty good - Ilovedolphins4b
91
Some Mothers Do 'Ave 'Em
This show is one of the funniest shows ever made. A real sleeper that is guaranteed to make you laugh until tears run down your face.
V 1 Comment
92
Becker
when becker first came on, I couldn't get rid of the concept of sam malone being a doctor...after becker went off the air (first run), I suddenly realized how great a show it was. I know it might seem odd, but when I think of Ted Danson, I think of ''Becker'' and not ''Cheers''

I especially loved the last episode, Ted Dansons's real live wife has a cameo...Becker reads a chart of a Mr. Nielson and says..."his numbers aren't that bad". BRAVO.
Becker is the best comedy.....Serious comedy...Love it
Becker at 96? I don't believe this? Try the top 50.
This show is awesome.
V 6 Comments
93
Just Shoot Me
A definite top 10 of the 90's!
V 1 Comment
94
Green Wing
Subtle sometimes. Completely off the wall other times. The best show of all. Time...
Bizarre and surreal show based in a hospital where everyone is a wiseguy
V 2 Comments
95
Rules of Engagement
Should be on the first page. Patrick and spade compensate for an otherwise short stacked cast but it's mundane story won't ever make this show get into the double digits. Jokes are sharp though.
Way too underrated. I think it belongs in the top 10. Even though it isn't always original (character wise) the jokes, plot, and acting is great.
Great! Always makes me laugh! Patrick Warburton is just awesome!
Watching it now on Netflix. My personal favorite then cheers,scrubs,and friends.
V 7 Comments
96
Beavis & Butt-head
"#43 are youns retarted.This show should be #1.Make it #1 i'm not gonna wacth any of this show."
The only show where the two main characters die, and a decade later return! This show is the only thing that can bring me out of a bad mood
"C'mon. You know you watched the "Moron-a-thons!"
Best show ever, this list is retard like my step child who is retarded. He has autism, kind of like the people who made this list. They probably think fidget spinners are cool. Haha haha haha hahaaha heh
V 2 Comments
97
Brooklyn Nine-Nine
111. Not cool. By far my favorite show, all the characters had immediate chemistry from day one, and very prom minute character types. Jake: clever but childish, Amy: teachers pet and hardworking, Boyle: weird and… very weird, etc. I love Amy and Jake together in the newer ones, it's really nice the character progression. Great show overall.
This show is amazing... Also, it's currently placed 99th which is cool, but it deserves better
So Funny! I love this show!
It's amazing love the show I can watch it for days on end
V 1 Comment
98
The Office (UK)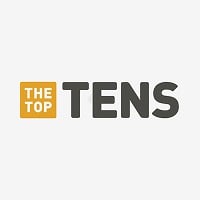 Don't even know why I'm bothering with this list because, let's face it, it's a list for morons. Drake and Josh higher than this? That's ironically hilarious.
Can't believe his masterpiece is so low. Am I the only one annoyed it says UK after it when the American version should say the office USA and it doesn't
96 because British comedies have dumbed down in this century.
How is this so low down? And below the US one? This is the greatest sitcom of all time
V 2 Comments
99
The Suite Life on Deck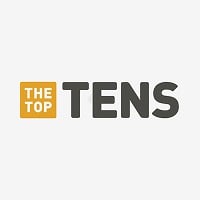 The Suite Life on Deck is an American sitcom that aired on Disney Channel from September 26, 2008 to May 6, 2011. It is a sequel/spin-off of the Disney Channel Original Series The Suite Life of Zack & Cody.
This is a bad bad bad bad bad bad bad show and the best twins ever are Fred and George from Harry Potter.
It's so bad because of the laugh tracks and because Disney can no longer make classic cartoon shows since Walt Disney died.
This is a very very bad show
No running on my deck. - Quigsley
V 4 Comments
100 Miranda
PSearch List
Recommended Lists
Related Lists

Top Ten Funniest Sitcoms of All Time

Top 10 Live Studio Audience Sitcoms of All Time

Most Underrated Sitcoms of All Time

Best Rappers of All Time

Best Singers of All Time
List Stats
46,000 votes
346 listings
12 years, 57 days old

Top Remixes (169)

1. Seinfeld
2. How I Met Your Mother
3. The Big Bang Theory

buckeyeguy1

1. Friends
2. How I Met Your Mother
3. Modern Family

PranshuOj

1. Seinfeld
2. All In The Family
3. The Andy Griffith Show

MarkPH
View All 169
Posts
Error Reporting
See a factual error in these listings? Report it
here
.