Top Ten Best Sitcoms of All Time
The Contenders: Page 6
101
Brooklyn Nine-Nine
111. Not cool. By far my favorite show, all the characters had immediate chemistry from day one, and very prom minute character types. Jake: clever but childish, Amy: teachers pet and hardworking, Boyle: weird and… very weird, etc. I love Amy and Jake together in the newer ones, it's really nice the character progression. Great show overall.
V 2 Comments
102
The Office (UK)
Don't even know why I'm bothering with this list because, let's face it, it's a list for morons. Drake and Josh higher than this? That's ironically hilarious.
Can't believe his masterpiece is so low. Am I the only one annoyed it says UK after it when the American version should say the office USA and it doesn't
96 because British comedies have dumbed down in this century.
How is this so low down? And below the US one? This is the greatest sitcom of all time
V 2 Comments
103 Miranda
104
The Mighty Boosh
Bizarre, funny, musical sitcom that changes locations every season but is always funny.
105
Lizzie McGuire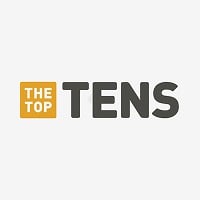 Elizabeth Brooke McGuire, famously known as Lizzie, is the main character in the show. She is portrayed as a caring, rational, and cooperative person, although her animated alter-ego displays her true feelings from time to time.
One of my favorites when I was a tween, I used to buy magazines too.
This show is awesome, still one of my favorites.
106
8 Simple Rules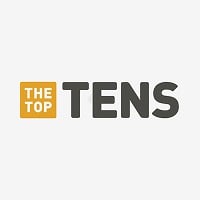 8 Simple Rules for Dating My Teenage Daughter is an American sitcom, originally starring John Ritter and Katey Sagal.
Awesome show! John ritter was absolutely brilliant! R.I. P JR
Great show! Would be in the top ten if it had more seasons
I love 8 simple rules, big bang theory, modern family and mr bean
Sounds good - Ilovedolphins4b
V 2 Comments
107
The Honeymooners
This list is not an all time list. the modern shows are weighted way too much. Honeymooners is easily a top 10 show of all time. Its like saying Dimaggio isn't an all time great baseball player.
It's been generations since this show aired and it's still roll on the laughing funny!
The Honeymooners was all about it's charcters and their interractions it had to be it was shot on a stage in front of a live audience! Jackie Gleason was as large as life and brought his best to every episode. This show deserves to be in the top ten of all time greatest comedies!
V 1 Comment
108
Cougar Town
One of (if not) the best shows of the 2010's - JohnFedorchak
109
Growing Pains
Grew up with this show. Bought the dvd today.
Can't understand why this wasn't on the list till now. Great ABC show from the 80s. - br01
110
Rising Damp
Rising damp was hilarious should be in the top 15
111
The Bernie Mac Show
R.I.P. to Bernie Mac, One of the Greatest Comedians of all times, and a Real Ass N****. His comedy is classic and he has the swag of an O.G. chicago Pimp. His show defines the typical middle class black family, with a twist of comedy like no other.
112
Steptoe and Son
Real actors portraying the desperation of the younger man to escape his situation and the equal desperation of the older man to keep his son at home.
That how Sanford and. Son came about
113
The Wonder Years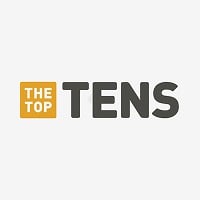 The Wonder Years is an American television comedy-drama created by Neal Marlens and Carol Black. It ran on ABC from 1988 until 1993. The pilot aired on January 31, 1988, following ABC's coverage of Super Bowl XXII.
How do you not like a tale of adolescence in a time when America was modernizing itself and everyone else lost in the fray trying to find their way. This show had everything from sibling rivalry to womens rights to the legacy you leave the future generations. It was also able to have a little something for everyone and incorporated humor into almost every show.
This must be among the top 10. There were scenes that made me cry and there were some that made me so full of boiling emotions. The way kevin climbed up cooper's house to say "I love you" and the expressions she had when she said it too was once in a life time feeling. I adore this show and its got be among the top 10.
This should have gotten a much much higher rating.. If you ask me, it should have been number 1.

This has the complete package, humor, love, emotions. On top of that, I am sure, most of us can relate to the show.
What Kevin goes through in the show is stuff, a lot of us went through as well as children : crushes, silliness, good and bad teachers and what not.
Sounds good - Ilovedolphins4b
V 5 Comments
114 The Good Life
115
I'm Alan Partridge
Lead the way in the genre of nail biting comedy that now every comedy sitcom follows
116 Flight of the Conchords
117
The Middle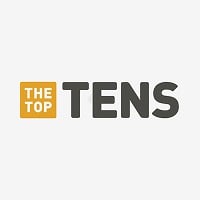 So funny and relateable. Loads better than Modern Family, How I Met Your Mother. It doesn't have shaky camera movement like Modern Family. And you know when to laugh unlike most sitcoms when they has an audience or canned laughter to let you know "you must laugh now". Plus the show has a lot of emotional scenes as well as funny moments. The show is too underrated. Although to be honest, it's better than being highly overrated like Modern Family.
Totally realistic, and FUNNY! If you haven't watched it, you should. You will fall in love with it.
It's really addicting to watch, even if the humor has fallen off a little as the kids get older.
the best
V 10 Comments
118
Spaced
Why is Spaced so low on here? Sure, there are higher ones on here that I find hilarious (Father Ted, IT Crowd, Inbetweeners, Red Dwarf etc), but Spaced is so clever and funny that it should be way, way higher on here. I mean, its one of the earliest things to feature Simon Pegg and Nick Frost. Look where they are now.
Simply the funniest thing ever committed to video tape...

I could watch Spaced each and every day. In fact, most days I do on the hour train journey to work.

Just the best!
The best show of all time in my opinion. Characters are fantastic, all the episodes are amazing and you'll come away quoting all the best bits, guaranteed!
95th? For shame people, you all suck
V 2 Comments
119
King of the Hill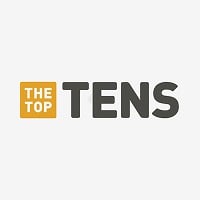 King of the Hill is an American animated sitcom created by Mike Judge and Greg Daniels that ran from January 12, 1997 to May 6, 2010 on Fox.
Never watched it, I know its an American comedy but it might not be very popular/known in Britain.
THE BEST SHOW EVER- consistent laughs every episode and one of the few shows that give regular life lessons, I'm upset its 126 that's rediculous
This show is a beast, but they need to make new episodes like forreal other then that its alright
120
Night Court
Characters were incredible, and how can you forget about district attorney Dan Fielding and opposing character, Judge Harry T. Stone.
PSearch List
Recommended Lists
Related Lists

Top Ten Funniest Sitcoms of All Time

Top 10 Live Studio Audience Sitcoms of All Time

Most Underrated Sitcoms of All Time

Best Rappers of All Time

Best Singers of All Time
List StatsUpdated 24 Sep 2017
44,000 votes
342 listings
11 years, 273 days old

Top Remixes (164)

1. Seinfeld
2. How I Met Your Mother
3. The Big Bang Theory

buckeyeguy1

1. Friends
2. How I Met Your Mother
3. Modern Family

PranshuOj

1. Seinfeld
2. All In The Family
3. The Andy Griffith Show

MarkPH
View All 164
Posts
Error Reporting
See a factual error in these listings? Report it
here
.