Top 10 Best Teen Sitcoms
The Top Ten
1
Drake and Josh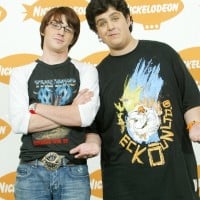 Drake & Josh is an American television sitcom created by Dan Schneider for Nickelodeon. The series follows the lives of two teenage boys with opposite personalities, Drake Parker (Drake Bell) and Josh Nichols (Josh Peck), who become stepbrothers. Both actors previously appeared in The Amanda Show along with Nancy Sullivan, who plays Drake and Megan's mother in the series. Miranda Cosgrove plays Megan,... read more
Drake & Josh is the greatest teen sitcom of all time. I feel that there will never be another teen sitcom like Drake & Josh again.
This old show is a masterpiece. Dan Schneider also created iCarly, Victorious, Sam&Cat, Zoey 101 and Henry Danger - all of these are hilarious, have good plots and great actors. Dan Schneider manages to give each character an unique personality.I really can't find the words to express this awesome show, Drake is cool, Josh is amazingly funny and Meggan cute and also evil. Nickelodeon used to be great but now it became bad - maybe because this isn't there anymore.

Hope Dan Schneider keeps up these humorful Sit Coms. He's a GENIUS.
If you haven't checked it out yet, you should. It's hilarious and is one of the only good Nick sitcoms, all the Nick sitcoms today are School of Rock, Game Shakers, etc. which all SUCK. Drake and Josh was great.
2
Every Witch Way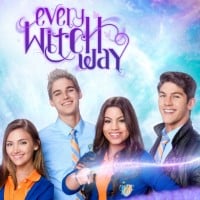 Every Witch Way is an American telenovela-formatted teen sitcom that originally aired on Nickelodeon from January 1, 2014, to July 30, 2015. It is the American version of the Nickelodeon Latin American show Grachi.
This is more than just a teen sitcom, it is also a teen Telenovela, the reason it is also a telenovela is because 1. a new episode comes on 5 days a week and ends in cliffhangers, 2. There's romance & relationships, 3. It won't run as long as a soap opera even though it's similar to one, Soap operas run almost indefinitely, 4. It's suitable for all ages, while soap operas are suitable for 12 and up, and 5. Telenovelas including this one are gaining more viewers while soap operas tend to lose viewers, best telenovela sitcom ever.
This show is so AWESOME, this needs to be#1, above Drake & Josh, which should be #2, there's no laugh track, which Drake & Josh has, there's a great storyline, Drake & Josh is just two people fighting over themselves, There's nowhere near as many plotholes as Drake & Josh, or the other shows, this definitely deserves to be #1 on the list, if you saw Drake & Josh, then you better see this, please respect my facts & opinions even if you hate it (if you do).
3
Ned's Declassified School Survival Guide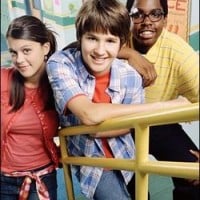 Ned's Declassified School Survival Guide is an American live action sitcom on Nickelodeon that debuted in the Nickelodeon Sunday night TEENick scheduling block on September 12, 2004. The pilot episode aired on September 7, 2003, without many of the current version's main characters, and it was ordered ...read more.
Aaagghh nostalgia! Ned's declassified really should at least be in the top 10, it isn't the typical canned laughter/stupid antics combo that a lot of these shows R.It was unique because there was absolutely no fourth wall, the humor was really good, and it was actually meaningful in many ways.
It features a lot of awesome character and ridiculous comedy between ned, moze, cookie and friends vs the teachers and vice principal
4
iCarly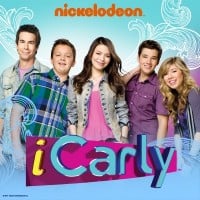 iCarly is an American teen sitcom that ran on Nickelodeon from September 8, 2007 until November 23, 2012. The series, created by Dan Schneider, focuses on teenager Carly Shay, who creates her own web show called iCarly with her best friends Sam Puckett and Freddie Benson.
The show is really nice, I like the balancing of the characters like how bad sam and how good carly is and well of course freddie. I like the flow of the show, it's a brilliant idea for creating this kind of show. The funny lines are delivered naturally. Every episode has details and nice stuffs on it. Thumbs up for this.
Well, I think icarly is good, or maybe great but I just only love Icarly from seasons 1 - 4, like you said : when in the 5 and 6 all the characters is old and they can't as funny as when they was child and they just talk about love and blah blah blah, no more funny. Laugh out loud
ICarly Rocks. Because the whole cast are so awesome so great.
5
Zoey 101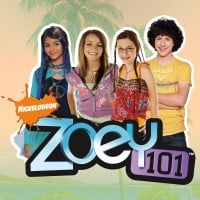 Zoey 101 is an American teen drama television series which originally aired on Nickelodeon from January 9, 2005 until May 2, 2008. It focuses on the lives of teenager Zoey Brooks (Jamie Lynn Spears), her brother (Paul Butcher), and her friends as they attend Pacific Coast Academy (PCA), a fictional ...read more.
This is by far the greatest show made by Dan Schneider, there's no laugh track and there's also drama.
6
Zeke and Luther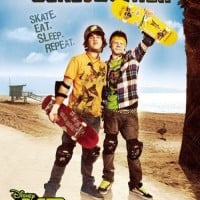 Zeke and Luther was an American Disney XD sitcom about two best friends setting their sights on becoming the world's greatest skaters.
Good thing there's no laugh track.
7
Big Time Rush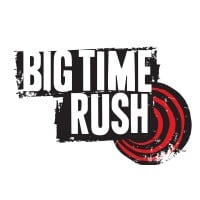 Big Time Rush is an American television series that originally aired on Nickelodeon from November 28, 2009 until July 25, 2013. It was created by Scott Fellows (also the creator of Ned's Declassified School Survival Guide and Johnny Test and the head writer of The Fairly OddParents)
It's good but sometimes the funny lines are overrated.
Best T.V. show and music group ever
Underrated. (being a boy band one)
8
Wizards of Waverly Place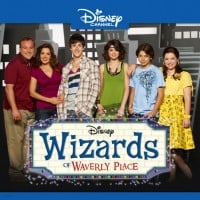 Wizards of Waverly Place is an American fantasy teen sitcom which ran from October 12, 2007 to January 6, 2012 on Disney Channel. The series was created by Todd J. Greenwald, and stars Selena Gomez, David Henrie and Jake T. Austin as three wizard siblings with magical abilities competing to win sole custody of the family powers. Further main cast includes Jennifer Stone, María Canals Barrera, and... read more
Wizards of Waverly Place is a better than all the other lame shows, it shows how boys and girls can be friends and SelGo came from this.
It's okay but sometimes the show is too focused in the main character. And the laugh track is annoying.
This should be on top smh one of the best sitcoms disney ever made. the story is interesting and topped with a bit of fantasy which makes it awesome
9
Victorious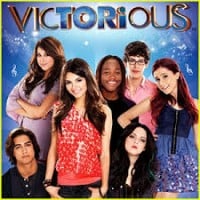 Victorious is an American sitcom created by Dan Schneider that originally aired on Nickelodeon from March 27, 2010 through February 2, 2013 . The series revolves around aspiring singer Tori Vega, a teenager who attends a performing arts high school called Hollywood Arts High School, after taking her older sister Trina's place in a showcase while getting into screwball situations on a daily and more... read more
This show is amazing, the characters are in full combo. The conceited one, the scary one, the geeky one/unpopular, the talented one, the funny/stupid one and of course the neutral one. I really love the character Ariana Grande. Thumbs up for this.
The best sitcom
It has good comedy
It has good acting
It has good music as all are singers
Over everything... All three girls are drop-dead gorgeous!
A must watch!
This show is actually VERY funny, especially the last season. Don't know why its no. 4.
10
A.N.T. Farm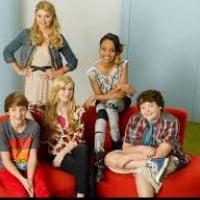 A.N.T. Farm is an American teen sitcom which originally aired on Disney Channel from May 6, 2011 to March 21, 2014.
I am reluctANT to watch this idiotic show.
The Contenders
11
That '70s Show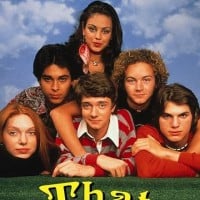 That '70s Show is an American television period sitcom that originally aired on Fox from August 23, 1998, to May 18, 2006. The series focused on the lives of a group of teenage friends living in the fictional suburban town of Point Place, Wisconsin, from May 17, 1976, to December 31, 1979.
I agree. His dead-pan delivery worked very well. I am a big fan of "That 70's Show," and have been for years. It's on Netflix now, and I have watched every episode. A lot of people can relate to the stories and circumstances in this series. That's what the 90's brought to the table; still some original ideas that worked and made an impact.

Having multiple characters that were all of equal importance was great. Kelso was just as important to the cast as Jackie, while Fez was just as needed as Hyde. Given, Hyde is Eric's best friend, and personally, I think Hyde is a great addition to the show.

Eric and Donna have been together off and on throughout the whole show. I enjoy seeing their ups and downs on screen, as I know everyone can relate to having lady (or man) troubles. We see them grow, season b season, and toward the end, you know it's going to be a bummer when it finishes.

I find that this show has a ton of replay value. I suggest it and would recommend it to everyone looking for a classic show to bring laughter and a sense of nostalgia into their lives.

I appreciate this show, and will always be a fan!

-Sean P.
12
Pair of Kings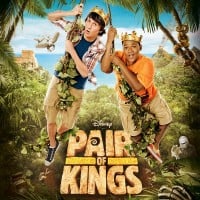 Pair of Kings is an American television sitcom that originally aired on the cable channel Disney XD from September 10, 2010 to February 18, 2013. The sitcom's target audience was teenagers.
It was good until Mitchell Musso was replaced by Adam Hicks.
13
Glee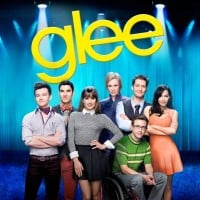 Glee is an American musical comedy-drama television series that aired on the Fox network in the United States from May 19, 2009, to March 20, 2015. It focuses on the fictitious William McKinley High School glee club, New Directions, which competes on the show choir competition circuit while its disparate members deal with social issues, especially regarding sexuality and race, relationships, and learning... read more
I was looking for TEENagers sitcoms, and all the above are for kids! Teenagers get bored with all that silly and stupids sitcoms, they prefer something more catchy, more interesting, like "Pretty Little Liars", "90210", "American Horror Story", etc... Is probably that if you make them watch all the sitcoms in this page they will get bored, sleep or even
I'm a Glee fan, and I've gotta say that Glee is not a sitcom, is a musical comedy, bye, see you on Disney Channel.
Glee is the only smart sitcom in this list.
14
Sabrina, the Teenage Witch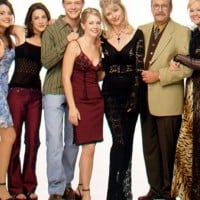 Sabrina the Teenage Witch is an American sitcom based on the Archie Comics series of the same name. The show premiered on September 27, 1996, on ABC to over 17 million viewers in its "T.G.I.F." line-up.
Sabrina, the Teenage Witch was one of the coolest teen sitcoms. Its now on 4Music. She had a sexy boyfriend Harvey Kinkle. The breakup was stupid, I mean remember the first kiss episode and when she could tell mortals on Friday the 13th that she is a witch. The cartoon Sabrina's never last one season and who cares about the Chilling Adventures of Sabrina its not even on Nickelodeon or CITV Channel/Scrambled like the 90s.
I know the new Sabrina is supposed to be dark, horror but one problem, Witches (Wicca, Paganism) do not believe in the devil, the devil is from the Bible. There is a similar God called Pan the horned God from Paganism which is older than Christianity Pan was turned into the Devil. This is the reason why Harry Potter has been attacked for years.
An awesome family show including aunt Zelda & helda with salem &Sabrina and her friends with weird comedy and doing competition, challenge, test and tough choice and more.
15
How to Rock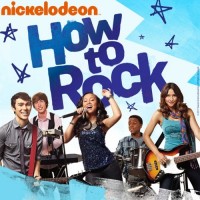 How to Rock is a critically panned American teen sitcom that ran on Nickelodeon from February 4 to December 8, 2012. It stars Cymphonique Miller as Kacey Simon. The series is based on the 2011 book, How to Rock Braces and Glasses by Meg Haston published by Little, Brown Books For Young Readers and Alloy Entertainment.
Very Gross show with pop music, disrespecting the name.
16
Good Luck Charlie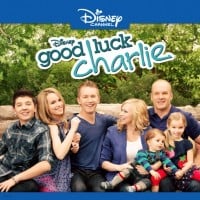 Good Luck Charlie is an American sitcom that originally aired on Disney Channel from April 4, 2010, to February 16, 2014. The series' creators, Phil Baker and Drew Vaupen, wanted to create a program that would appeal to entire families, not just children.
Disney had made me want to jump in a volcano once Hannah Montana came on, but I kept watching because my sister. Then this show came on. It changed my perspective on Disney. It made me think "Wow Disney can still make a good show." It was funny, and only a little bit cheesy. It was a show that my dad would actually watch with us. My mom loved it more than me or my sister. She let us stay up to watch it live. Any show that does that should be #1. Even though its technically for kids, teens and adults will love it too.
Well, this show is good but not fair enough.
17
True Jackson VP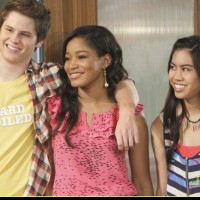 18
Malcolm In the Middle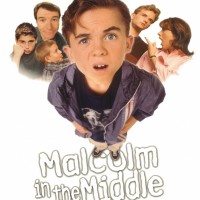 Malcolm in the Middle is an American television sitcom created by Linwood Boomer for the Fox Broadcasting Company . The series was first broadcast on January 9, 2000 and ended its six-year run on May 14, 2006, after seven seasons and 151 episodes . The series received critical acclaim and won a Peabody ...read more.
I've watched this show so many times. I'm so upset that Fox took it from netflix and won't even release it to VUDU, Hulu, Amazon, iTunes, etc. I'd pay to watch this show again.
Malcolm is an annoying little kid but you root for him anyway. Reese is so stupid you can't help but laugh. Dewey is just... Hilarious!
I love this show! I had a crush on malcom it's a shame that frankie can't remember being on the show
19
Hannah Montana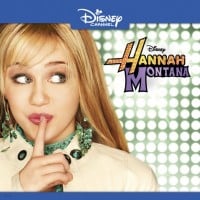 Hannah Montana, also known as Hannah Montana Forever for the fourth and final season, is an American musical comedy series created by Michael Poryes, Rich Correll, and Barry O'Brien which focused on Miley Stewart, a teenager living a double life as an average schoolgirl by day and a famous recording artist Hannah Montana by night.
Hannah Montana was easily one of the WORST sitcoms in history, it starred the now dumb Miley Cyrus, she's evil.
Miley's better times, before that stupid wrecking ball.
One of the best sitcoms! The funniest show!
20
Clarissa Explains It All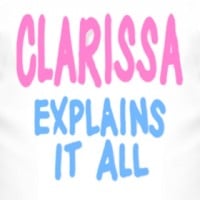 Clarissa Explains It All is an American teen sitcom created by Mitchell Kriegman for Nickelodeon. In the series, Clarissa Darling, played by Melissa Joan Hart, is a teenager who addresses the audience directly to describe the things that are happening in her life, dealing with typical adolescent concerns ...read more.
21
Kenan & Kel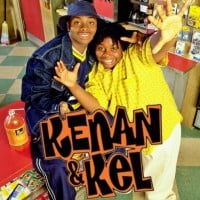 Kenan & Kel is an American teen sitcom created by Kim Bass for Nickelodeon. It starred the two well-liked All That cast members Kenan Thompson and Kel Mitchell.
22
Saved by the Bell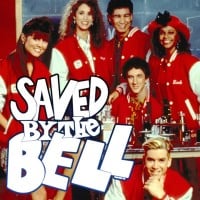 Saved by the Bell is an American television sitcom that aired on NBC from 1989 to 1993. A reboot of the Disney Channel series Good Morning, Miss Bliss, the show follows a group of high school friends and their principal. Primarily focusing on lighthearted comedic situations, it occasionally touches ...read more.
I love this Show and it's such a great throwback!
23
Austin & Ally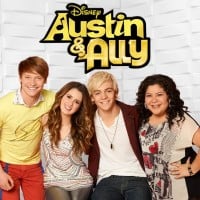 Austin & Ally is an American teen sitcom that premiered on Disney Channel on December 2, 2011, and ended on January 10, 2016. The series was created by Kevin Kopelow & Heath Seifert, the writers and producers of the Disney Channel sitcoms Sonny with a Chance and Jonas.
Put this in 2nd place, Austin and Ally! Not ally and austin!
You wrote the name wrong
Really love this show
24
Liv and Maddie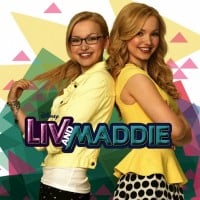 Liv and Maddie is a live-action Disney Channel sitcom that started on July 19, 2013, and ended on March 24, 2017. It is about two identical twin sisters named Olivia "Liv" Rooney and Madison "Maddie" Rooney (both portrayed by actress Dove Olivia Cameron; born in January 1996 as Chloe Celeste Hosterman) who reunite after one of them, Liv, returns to her home to see her family after four years of starring on a hit musical sitcom entitled "Sing It Loud!". The show is both a comedy and a drama, and is intended for viewers of all ages. In total it has had four complete seasons and its fourth and final season started on September 23, 2016.
My favorite best T.V. show.
25
I'm in the Band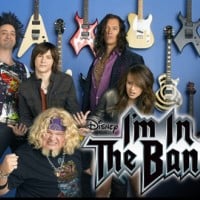 I'm in the Band is an American sitcom that originally aired on Disney XD in the United States and on Family Channel in Canada.
PSearch List