Top 10 Most Controversial Cartoons of All Time
Cartoons have always been a popular form of entertainment for people of all ages. They can bring laughter, joy, and a sense of nostalgia to many viewers. However, some cartoons have stirred up controversy due to their content, themes, or messages. In this top ten list, let's explore the most controversial cartoons of all time... cartoons have sparked debates and discussions among audiences, critics, and even lawmakers.

From political satire to racial stereotypes, these cartoons have been the source of controversy for various reasons. Some have been banned or censored in certain countries, while others have faced backlash and criticism for their portrayal of sensitive topics. Whether you love or hate these cartoons, they have undeniably left a mark on the world of animation and pop culture.

The Top Ten

1 South Park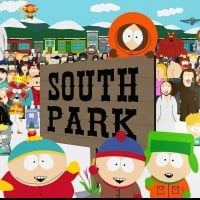 South Park is an American adult animated sitcom created by Trey Parker and Matt Stone for the Comedy Central television network. The show is about four boys, who are Stan Marsh, Kyle Broflovski, Eric Cartman, and Kenny McCormick, and their adventures in South Park, Colorado.
Oh, sure, this is really controversial, but think Drawn Together. It's way more controversial than this.
2
Family Guy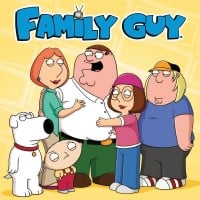 Family Guy is an American adult animated sitcom created by Seth MacFarlane for the Fox Broadcasting Company. The series centers on the Griffins, a family consisting of parents Peter (Fat, Idiotic Dad) and Lois (Nagging Bitchy Wife), their children Meg (Socially Awkward Daughter) Chris (Fat, Idiotic Son), and Stewie (Sociopathic and Genuine Infant); and lastly Brian (Anthromorphic Pet Dog). The show is set in the fictional city of Quahog, Rhode Island, and exhibits much of its humor in the form of cutaway gags that often American culture. ...read more.
3
The Boondocks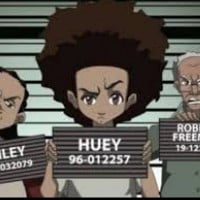 The Boondocks is an American animated sitcom created by Aaron McGruder for Cartoon Network's late-night programming block, Adult Swim. It is based upon his comic strip of the same name. The series premiered on November 6, 2005.
Now, where do I even start with this one? First of all, The jokes aren't even that funny, second of all, It's racist, Last of all, The characters say the n word at least 70 times or more per episode?! Talk about offensive... This should be tied at number 1 with South Park.
4
Drawn Together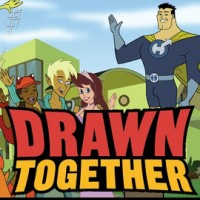 Drawn Together is an American adult animated sitcom which ran on Comedy Central from October 27, 2004 to November 14, 2007. The series was created by Dave Jeser and Matt Silverstein, and uses a sitcom format with a TV reality show setting.
5
The Censored Eleven
Currently, only two shorts are allowed to be distributed, as eight of them are under full copyright and Bugs Bunny is a copyrighted character.
Was never shown on television due mostly because of its depiction of black people in cartoons.
Thanks to AniMat on YouTube for the support of this controversy.
6
The Simpsons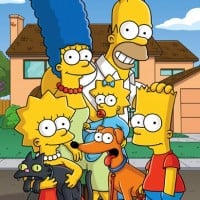 The Simpsons is an American animated sitcom created by Matt Groening that originally started on April 19, 1987 as shorts on The Tracey Ullman Show. It got its own series on December 17, 1989 and is still running as of 2023, making it the longest running animated sitcom. It is about a man named Homer Simpson and his family (wife Marge and children Bart, Lisa and Maggie and pets, Snowball II and Santa's Little Helper) going through a long series of misadventures.
7
Invader ZIM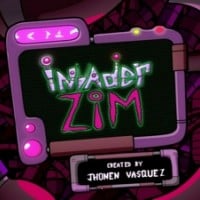 Invader Zim is an American animated television series created by Jhonen Vasquez for Nickelodeon. The series centers on an extraterrestrial named Zim from the planet Irk, and his mission to conquer Earth and enslave the human race along with his malfunctioning robot servant GIR.
8
The Ren & Stimpy Show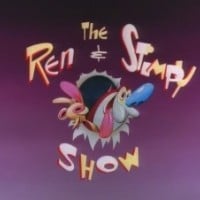 The Ren & Stimpy Show, often simply referred to as Ren & Stimpy, is an American animated television series created by John Kricfalusi for Nickelodeon.
Controversial for its over the top violence and gross humor, One episode was deemed way too violent for a kid show the episode Mans Beast Friend in which Ren Viciously beats George Liquor with an oar Nickelodeon was so upset oveer the episode they fired John Kricfalusi.
That cartoon is so much controversial and is number 1.
9
Rick and Morty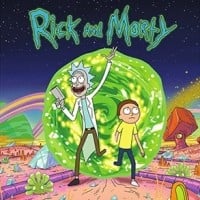 Rick and Morty is an American adult animated science fiction sitcom created by Justin Roiland and Dan Harmon for Adult Swim.
The article in Vox about the McDonald's thing was incredible. It's fandoms like these that make a show so bad.
I'm just adding this because Spongebob, Steven Universe and Regular Show are on here, so this has to be.
10
Pokemon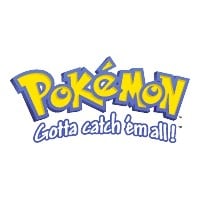 Pokémon, abbreviated from the Japanese title of Pocket Monsters and currently advertised in English as Pokémon: The Series, is a Japanese anime television series, which has been adapted for the international television markets. It was first broadcast in Japan on April 1, 1997, in the United States on September 8, 1998.
Three Words: Electric. Soldier. Porygon.
That episode was so bad that Porygon (and it's evolutions) were never seen or heard from in the anime (except for movies) ever again.
The Contenders
11
Beavis and Butt-head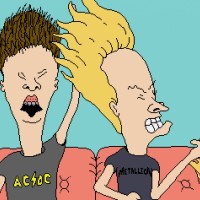 Beavis and Butt-Head is an American animated sitcom created and designed by Mike Judge. The series originated from Frog Baseball, a 1992 short film by Judge originally aired on Liquid Television.
Beavis and Butthead had half the series banned! Way more than South Park or Family Guy!
12
Looney Tunes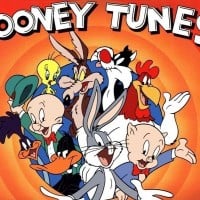 Looney Tunes is an American animated series of comedy short films produced by Warner Bros. from 1930 to 1969 during the golden age of American animation, alongside its sister series Merrie Melodies.
While many of you may disagree with this pick, during its early years the show depicted a lot of negative stereotypes mostly towards black people most of the the shorts have been either banned or censored.
13
Rocko's Modern Life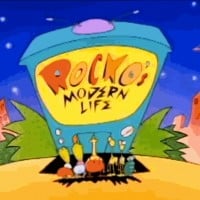 Rocko's Modern Life is an American animated television series created by Joe Murray for Nickelodeon. The series centers on the surreal life of an anthropomorphic Australian-immigrant wallaby named Rocko as well as his friends: the gluttonous steer Heffer, the neurotic turtle Filburt, and Rocko's faithful dog Spunky.
14
Regular Show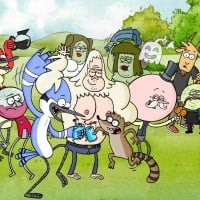 Regular Show is an American animated television series created by J. G. Quintel for Cartoon Network that premiered on September 6, 2010. The series revolves around the lives of two friends, a blue jay named Mordecai and a raccoon named Rigby—both employed as groundskeepers at a local park.
15
SpongeBob SquarePants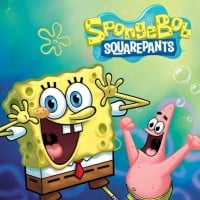 SpongeBob SquarePants is an American animated television series created by marine biologist and animator the late Stephen Hillenburg for Nickelodeon. SpongeBob is currently the most popular show on Nickelodeon, as well as the longest running show, running for 23 years, and is beginning its 13th season. The show revolves around a sea sponge called SpongeBob SquarePants and his adventures under the sea. The show is considered to be one of the best Nickelodeon and cartoon shows of all time.
16
My Little Pony: Friendship is Magic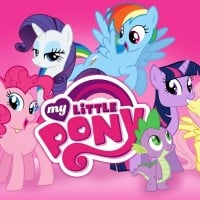 My Little Pony: Friendship Is Magic is an animated children's television series based on the fourth incarnation of Hasbro's My Little Pony franchise. The show follows a studious unicorn (later an alicorn) pony named Twilight Sparkle (Tara Strong) and her friends Applejack (Ashleigh Ball), Rarity (Tabitha St. Germain), Fluttershy (Andrea Libman), Rainbow Dash (Ball), Pinkie Pie (Libman), and dragon assistant Spike (Cathy Weseluck). They travel on adventures and help others around Equestria while solving problems that arise in their own friendships.
Everyone online either loves it or hates it.
17
Happy Tree Friends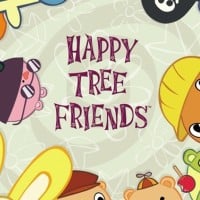 Happy Tree Friends is an adult animated flash series created and developed by Aubrey Ankrum, Rhode Montijo, Kenn Navarro and Warren Graff for Mondo Media.
18
Steven Universe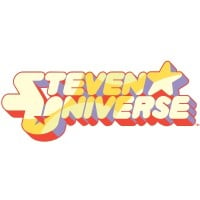 Steven Universe is an American animated television series created by Rebecca Sugar for Cartoon Network. The show's based around a young boy by the name of Steven Universe, who is a hybrid of a gem and a human. He lives with his gem friends, Garnet, Amethyst and Pearl.
19
SheZow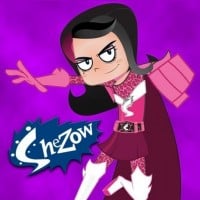 SheZow is an Australian-Canadian animated superhero comedy television series. It features the adventures of a boy who inadvertently inherits the role of a superheroine, which imposes an explicit feminine theme to his costumed appearance and equipment.
What kind of name is SheZow?! That name is retarded. We do not want a show about a boy who turns into a female. And yes, this is another Canadian show made by Teletoon. But it didn't air on Teletoon yet! SheZow will make its debut in Canada beginning Friday February 21, 2014 only on Teletoon. So yeah, SheZow sucks for Teletoon.
20
Adventure Time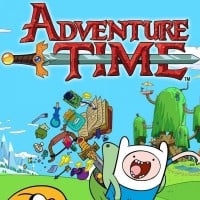 Adventure Time is an American animated television series created by Pendleton Ward for Cartoon Network. The series follows the adventures of a boy named Finn (voiced by Jeremy Shada) and his best friend and adoptive brother Jake (voiced by John DiMaggio)—a dog with the magical power to change shape and size at will. Finn and Jake live in the post-apocalyptic Land of Ooo. Throughout the show, they interact with the other main characters Princess Bubblegum (voiced by Hynden Walch), the Ice King (voiced by Tom Kenny), and Marceline the Vampire Queen (voiced by Olivia Olson). The series is based on a short produced for Nicktoons and Frederator Studios' animation incubator series Random! Cartoons. ...read more.
21
Jojo's Bizarre Adventure (1993)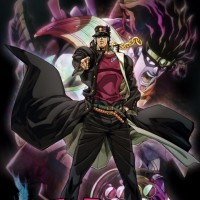 Jojo's Bizarre Adventure is an anime and manga franchise originally written by Hirohiko Araki. It centers around the perilous journey of the members of the legendary Joestar bloodline.
Controversial due to DIO reading a certain holy book in one scene...
22
Ed, Edd n Eddy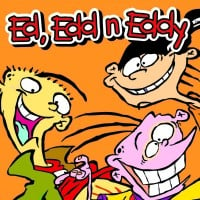 Ed, Edd n Eddy is a Canadian-American animated comedy television series created by Danny Antonucci for Cartoon Network, and the sixth of the network's Cartoon Cartoons. The series revolves around three preteen boys: Ed, Edd "Double D," and Eddy—collectively known as "the Eds"—who live in a suburban cul-de-sac in the fictional town of Peach Creek. Under the unofficial leadership of Eddy, the trio frequently invent schemes to make money from their peers to purchase their favorite confectionery, jawbreakers. Their plans usually fail, leaving them in various, often humiliating, predicaments. Adult cartoonist Antonucci was dared to create a children's cartoon; while designing a commercial, he ...read more.
23
Almost Naked Animals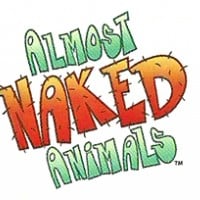 Almost Naked Animals is a Canadian animated television series that is produced for YTV. The series premiered on January 7, 2011 on YTV.
What kind of name is "Almost Naked Animals"?! That's a terrible name.
24
Grojband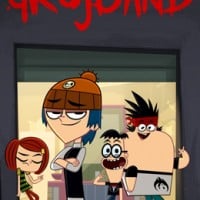 Grojband is a Canadian animated series developed by Fresh TV and distributed by FremantleMedia, Ltd and created by Todd Kauffman and Mark Thornton.

Grojband is about a kid named Corey and his friends, Laney, Kin, and Kon with their own garage band. The kids are good at singing and playing instruments. The flaw is they are awful at writing lyrics.

Corey can't think something cool for writing his own lyrics. So, he decided to used his sister's diary as a source for lyrics. Corey picks his sister's diary by keep ruining her big day and make her enraged to go to diary mode so he can pick it as inspiration for lyrics. ...read more.
I thought Sidekick was bad, THIS show is even worse.
25
The Brothers Grunt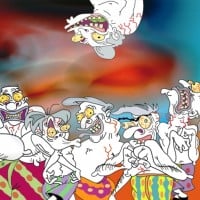 The Brothers Grunt is a Canadian-American animated comedy television series by Ed, Edd n Eddy creator Danny Antonucci that originally aired from August 15, 1994 to April 9, 1995 on MTV.
PSearch List