Top 10 Best TV Series (Shows) of the 2000s
The Top Ten
1
Lost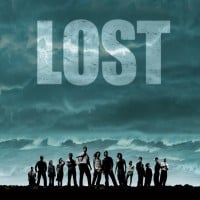 Lost is an American television drama series that originally aired on the American Broadcasting Company from September 22, 2004, to May 23, 2010, over six seasons, comprising a total of 121 episodes.
I had no idea about this show until my friends put me on to it. by the 4th episode (You all know) That's when my love for it took of. The best Show I have ever seen. I don't think it got bad at all I loved it to the very beginning
. for those of you lucky enough to have never seen it. start it today!
Lost is one of the Best shows that will ever be on T.V.. Great actors, deep plot always keeps you hooked. Variety of generes that keep the show great. There is no way you can't like lost.
Be it drama, comedy, adventure, horror, science fiction, romance... Dude, Lost has it all
Love this show. Such an amazing show. Emotionally moving, must watch
2
Supernatural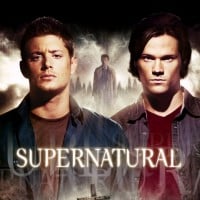 This haunting series follows the thrilling yet terrifying journeys of Sam and Dean Winchester, two brothers who face an increasingly sinister landscape as they hunt monsters. After losing their mother to a supernatural force, the brothers were raised by their father as soldiers who track mysterious ...read more.
This is the best show on TV. A good indicator is that it has been on for 15 years and is still on top. The only reason it's stopping at this time is because the actors wanted to go out while it's on top and not wait for it to run out of steam
The first few seasons were amazing, but it got boring after that, with the same repetitive and predictable plot. Guess that's what happens when a show goes on for 14+ years.
It's my favorite show. Watched it from the first episode. No other show makes me sad, happy, scream & be sometimes grossed out.
Exciting plots, brilliant character development and truly emotional scripts with a phenomenal cast - what's not to like?
3
The Office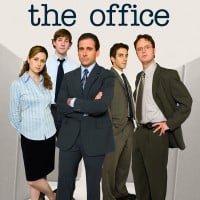 The Office is an American television comedy series that aired on NBC from March 24, 2005 to May 16, 2013.
Oh my god, I love this show!
4
Dexter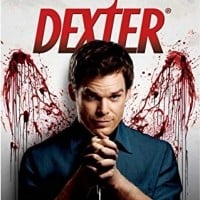 5
House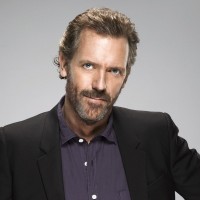 House is an American television medical drama that originally ran on the Fox network for eight seasons, from November 16, 2004 to May 21, 2012. 
The best T.V. series ever perfect for people who prefer either comedy or Drama. Since it has the perfect balance between both genres.

And Hugh Laurie is fantastic in this role, no one could have played That good. Hecwas born for that role.
A show that follows the same formula for almost every episode that keeps every episode fresh and new thanks to it's interesting characters and medical cases.
An original, funny, dramatic and addictive show, if you haven't watch already, DO IT!
Every single other top 10 llist in this place are crab, but this is the only list with a decent numb 1 pick
6
The Sopranos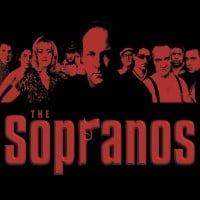 The Sopranos is an American crime drama television series created by David Chase. The story revolves around fictional New Jersey-based, Italian American mobster Tony Soprano (James Gandolfini). The series portrays the difficulties that he faces as he tries to balance his home life and his criminal organization. ...read more.
7
SpongeBob SquarePants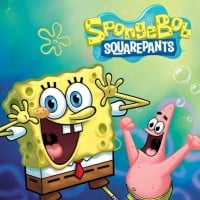 SpongeBob SquarePants is an American animated television series created by marine biologist and animator the late Stephen Hillenburg for Nickelodeon. SpongeBob is currently the most popular show on Nickelodeon, as well as the longest running show, running for 23 years, and is beginning its 13th season. The show revolves around a sea sponge called SpongeBob SquarePants and his adventures under the sea. The show is considered to be one of the best Nickelodeon and cartoon shows of all time.
8
Family Guy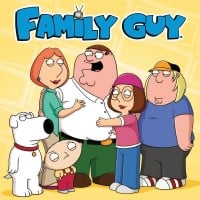 Family Guy is an American adult animated sitcom created by Seth MacFarlane for the Fox Broadcasting Company. The series centers on the Griffins, a family consisting of parents Peter (Fat, Idiotic Dad) and Lois (Nagging Bitchy Wife), their children Meg (Socially Awkward Daughter) Chris (Fat, Idiotic ...read more.
Basically the Simpsons of the 2000s.
9
Prison Break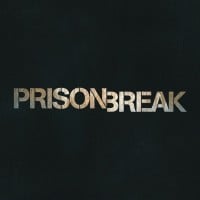 Prison Break is an American television serial drama created by Paul Scheuring, that was broadcast on Fox for four seasons, from 2005 to 2009. The series revolves around two brothers.
Prison break is the greatest T.V. show I have ever watched in my life, it is absolutely thrilling.
One of the best shows ever made. It's worth watching.
10
The Grim Adventures of Billy and Mandy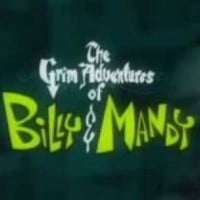 The Grim Adventures of Billy & Mandy (also known as Billy & Mandy) is an American animated television series created by Maxwell Atoms for Cartoon Network, and is the 14th of the network's Cartoon Cartoons (albeit namely when it was part of Grim & Evil; the show is considered separate from Cartoon Cartoons ...read more.
Why is most of the top 10 of this list filled with kids' shows?
Does this really need to be number 1?
Looks good. Love this show!
The Contenders
11
Breaking Bad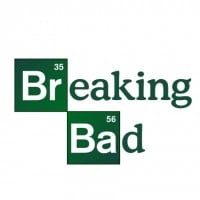 Breaking Bad is an American crime drama television series created and produced by Vince Gilligan. The show originally aired on the AMC network for five seasons, from January 20, 2008, to September 29, 2013.
If I could I would put all 10 votes here. #1 of ALL TIME.
Gut wrenching and all-around excellent.
Come on people! Way better than 20!
12
Teen Titans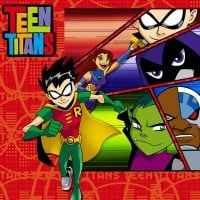 Teen Titans is an American animated television series created by Glen Murakami, based on the DC Comics characters of the same name.
13
South Park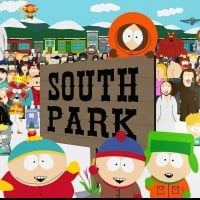 South Park is an American adult animated sitcom created by Trey Parker and Matt Stone for the Comedy Central television network. The show is about four boys, who are Stan Marsh, Kyle Broflovski, Eric Cartman, and Kenny McCormick, and their adventures in South Park, Colorado.
14
24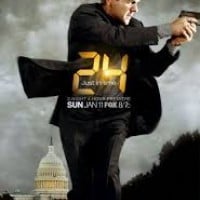 24 is an American action drama television series produced for the Fox network, created by Joel Surnow and Robert Cochran, and starring Kiefer Sutherland as counter-terrorist agent Jack Bauer.
This is action and suspense at it's very best on T.V.. Jack Bauer kicks major ass, no one can ever beat him, old school action, best main character on a T.V. show ever, suspense is golden, each character, even some you expect to be generic are all diverse, unique and are always tangled or involved in the plot.
15
Top Gear (U.K.)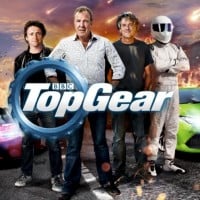 Top Gear is a British television series about motor vehicles, primarily cars, and is a relaunched version of the original 1977 show of the same name, airing since 2002, and becoming the most widely watched factual television programme in the world.
Jeremy, James and Richard have made amphibious cars, people carriers, Reliant Robin Space shuttles, rally cars, cheap police cars, VW Scirocco ads, caravan conkers, caravan trains and mobility scooters.

And you guys think that Lost is better than Top Gear?
Who needs a would be drama from some hack called Abrams when you can have a factual entertainment show called Top Gear.
The political correctness brigade has damaged many T.V. programes, however I'm glad to report that Top Gear is one of the few programes that's unharmed.
Unlike Lost, Top Gear is still going strong since it's 2002 inception.
16
American Idol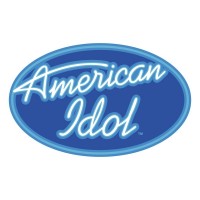 American Idol is an American talent reality television series that first aired in 2002. As of May 2019, there have been seventeen seasons.
American idol is over man. The x-factor is now the new American idol. Haha I'm kidding all that singing crap is out.
Kelly Clarkson raised her fame through American Idol. Enough said.
17
The Big Bang Theory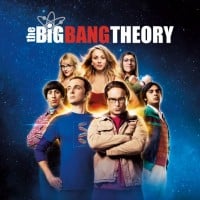 The Big Bang Theory is an American sitcom created by Chuck Lorre and Bill Prady, both of whom serve as executive producers on the series, along with Steven Molaro, and also some wasted guest stars from time to time.
One of the funniest T.V. shows ever. Definitely one of the top 15 of the 2000's
Adorable show. Breath of fresh air.
I just love those Autistic nerds!
18
Smallville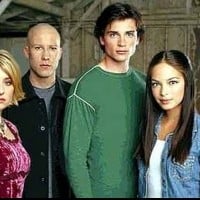 Smallville is an American television series developed by writer-producers Alfred Gough and Miles Millar, based on the DC Comics character Superman created by Jerry Siegel and Joe Shuster.
19
How I Met Your Mother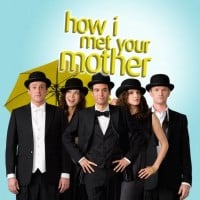 How I Met Your Mother is an American sitcom that originally aired on CBS from September 19, 2005, to March 31, 2014. The series follows the main character, Ted Mosby, and his group of friends in Manhattan.
20
Lizzie McGuire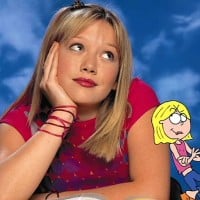 Elizabeth Brooke McGuire, famously known as Lizzie, is the main character in the show. She is portrayed as a caring, rational, and cooperative person, although her animated alter-ego displays her true feelings from time to time.
21
Heroes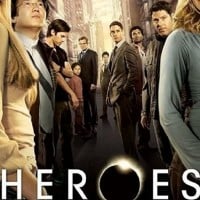 A promising show but something is missing from it, anyway it's a series that worth's watching...
Heroes was awesome! I miss it!
22
Grey's Anatomy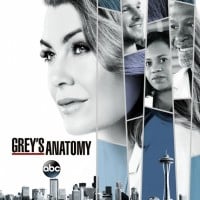 Grey's Anatomy is an American medical drama television series that premiered on American Broadcasting Company as a mid-season replacement on March 27, 2005. The series focuses on the fictional lives of surgical interns, residents and attending physicians, as they evolve into seasoned doctors while trying ...read more.
I got hooked on this show about 5 years ago because I was forced to watch it. Now it's my favorite show.
23
Desperate Housewives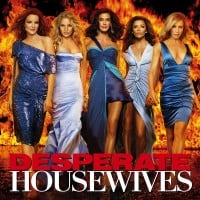 Desperate Housewives is an American mystery comedy-drama television series created by Marc Cherry and produced by ABC Studios and Cherry Productions.
24 True Blood
25
The Walking Dead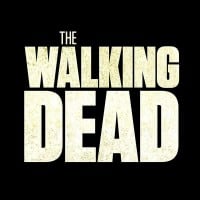 The Walking Dead is an American horror drama television series developed by Frank Darabont, based on the comic book series of the same name by Robert Kirkman, Tony Moore, and Charlie Adlard. Andrew Lincoln plays the show's lead character, sheriff's deputy Rick Grimes, who awakens from a coma discovering a world overrun by zombies, commonly referred to as "walkers" . Grimes reunites with his family and becomes the leader of a group he forms with other survivors. Together they struggle to survive and adapt in a post-apocalyptic world filled with walkers and opposing groups of survivors, who are often more dangerous than the walkers themselves. ...read more.
It's on #9 on best T.V. shows of 21st century but on #34 on best series of 2000s? If it's that high on that list then it should be higher on this list. This T.V. show is great.
Good show. If a zombie apocalypse ever happens for real, you'll have a decent idea of how to survive it.
Best show ever, Daryl is always peeing!
Top 5 definitely. Should battle for #1
PSearch List