Best Muppet Television Shows
This list compiles the best television shows that have either starred or prominently featured Jim Henson's Muppet characters.

The Top Ten

1 The Muppet Show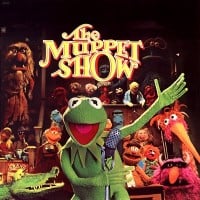 The Muppet Show is a family-oriented comedy-variety television series that was produced by puppeteer Jim Henson and features The Muppets.
When one thinks of the Muppets, I'd imagine this is what most often comes to mind. Besides Kermit (and a few others) most non-Sesame Street characters originated in this show. So how could it not be considered a classic? The dozens of classic sketches and special guests didn't hurt either. Plus, that wonderful Muppet humour was never stronger than it was back in the day (1976 to 1981 to be exact).
Not only is this one of the best Muppet TV shows, it's one of the best TV shows of all time period. Great songs, fun sketches, memorable characters, and good guest stars. Come on Disney, release the last two seasons on DVD already!
Whenever you think of Muppet TV shows, the first thing you think of The Muppet Show.
I love the muppets
2
Sesame Street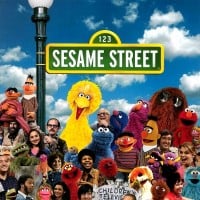 Sesame Street is a long-running American children's television series, produced by Sesame Workshop and created by Joan Ganz Cooney and Lloyd Morrisett.
I was expecting Sesame Street to be number 1

If this show never existed, I probably wouldn't be as smart as I am today.

The characters are likable, the puppetry is fantastic and there's really nothing to hate about this show
THIS WAS HARD. To me, Sesame Steet, The Muppet Show, and Fraggle Rock are the best of the best, the three musketeers of puppets, the grandest of the grand!
I think Sesame Street deserves the top spot due to the near-guarantee that every single person under the age of 50, who had regular access to a television, grew up with Sesame Street front and centre in the earliest years of their life (unless, for some reason, your parents denied you the right to watch a purely educational children's program). I would argue that the show has declined somewhat in quality over the past decade, but it is understandable that many (if not most) of the main people involved with the show at or near the start of the show's existence have either retired or passed away. The last great era of the show (in my opinion) was during the calypso theme-era of the early-to-mid 90s.
I actually didn't like Sesame Street. I preferred Winnie the Pooh and Blue's Clues.
3
Fraggle Rock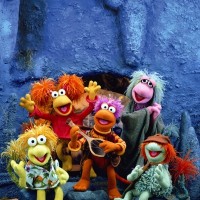 This show I never watched regularly. I don't even know why since it looks like a terrific show. Many of my friends growing up always raved about the show so it sucks to be me, doesn't it?
This show is really good
My favorite show as kid.
4
Bear in the Big Blue House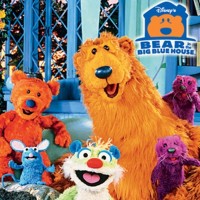 Bear in the Big Blue House was a preschool variety show which was the most famous, popular, and fondly-remembered Playhouse Disney show, produced by the Jim Henson Company. The host, the titular Bear (Noel MacNeal) used his gentle charm and mannerisms to communicate with his audience of children. Topics ...read more.
Many users of TheTopTens.com will likely be old enough (or young enough - in my case) to remember this show being on during their childhood. I wasn't too frequent of a viewer but when it was on I enjoyed watching it. As I recall, Big Bird paid a visit once, which was quite a memorable moment for me.
Bear, The Muppet Show, Sesame Street, and Fraggle Rock are all my favorites but I will vote Bear because he is underrated!
I used to love this show, and this was one of the only kids show my mum actually liked too.
I actually remember watching this show when I was little.
5
The Muppets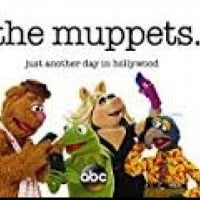 The Muppets is an American musical comedy television series that debuted in 2015, featuring the classic Jim Henson characters. The show is presented in a mockumentary style, focusing on the personal lives and relationships of the Muppets. Although the series only lasted for one season, it was lauded for its fresh take on the beloved characters and its clever humor. The Muppets series received critical acclaim for its writing and performances, despite its short-lived run.
For those of you who are as of yet uniformed, The Muppets is a new 2015 sketch comedy series that will air on ABC during primetime. The show will be more adult-oriented, featuring noticeably more mature humour and will closely resemble the 'The Office' in its episode structure. Fingers crossed that it will be another successful Muppet T.V. show.
I agree with you on Going, Going, Gonzo, but personally I prefer Pigs in a Blackout.
I prefer this over the original Muppet show.
Shame it was cancelled.
6
Muppets Tonight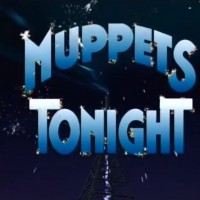 Muppets Tonight was more or less a continuation of the Muppet Show that ran for 2 seasons from 1996 to 1998. It took place within a television studio setting instead of the Muppet Theatre. Another program that remains popular amongst my friends that I didn't get into until long after it ended.
7
The Jim Henson Hour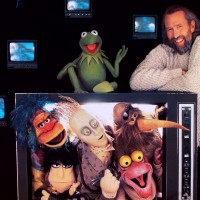 This poor show was very unique in its premise but didn't last for more than one season in 1989. Various different Muppet creations were featured in this show that was hosted by the late Jim Henson himself. Kermit and other members of the usual gang appeared at times but abstract Muppets took the helm in this short-lived series.
8
Sesame Park / Canadian Sesame Street
Originally only a 5-minute-long segment from 1972 to 1981, Canadian Sesame Street (re-titled Sesame Park in 1996) was a Canadian (duh) exclusive program on CBC that featured many of the same animated minute-long segments and a new selection of Muppet characters (that, sadly, died along with the series in 2001). Not many people my age in Canada even remember its existence but my high opinion of the series remains strong. I'm not sure why it didn't last.
9
Sam and Friends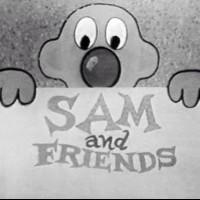 The television program that started it all. You can thank this program for the creation of Kermit (although he wouldn't officially become a frog until the first season of Sesame Street in 1969). This show lasted from 1955 to 1961 and was presented in black and white.
10
Muppet Babies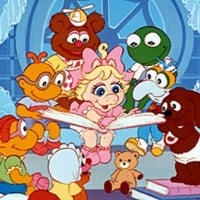 Jim Henson's Muppet Babies, commonly known by the shortened title Muppet Babies, is an American animated television series that aired from September 15, 1984 to November 2, 1991 on CBS.
The Contenders
11
Jim Henson's Animal Show with Stinky and Jake
This show didn't last for too long (2 seasons on Fox Kids (1994-1996) and then on Animal Planet for one more season in 1997) and it was sort of a talk show for animals. Stinky was, as you might have guessed, a skunk, while Jake was a polar bear. One episode happened to feature Sam the Eagle but that would end up being the only crossover character to appear.
12
The Wubbulous World of Dr. Seuss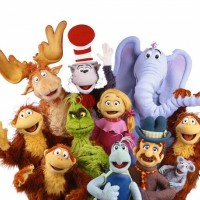 13 Secret Life of Toys
BAdd New Item