Top 10 Most Obscure TV Networks
Welcome! Today, we will talk about the most obscure TV networks. Of the networks, only a few are really well known. But with over 1000 networks known, there are quite a few networks that went under the radar. Some of these networks had potential and missed out, while others were understandably forgotten. With that, here are my Top 10 Most Obscure TV Networks. Let's go!

The Top Ten

1 Ion Plus

Getting the gold spot, we have Ion Plus. In case if you're wondering what this network is, Ion Plus is an OTT network owned by Scripps (yes, the same Scripps that owns the well known Court TV). It originally launched in 2007 as Ion Life and never really got the same amount of success as Qubo and Ion did. But what makes the network most obscure is that unlike Qubo, which outright ceased operations, Ion Plus was just stranded on OTT/IPTV providers not being touched.

2 The Family Channel

No, if you're wondering, this isn't the Canadian channel or the former religious network known known as Freeform. This is another super obscure diginet that was formed during the mid-2000s. This time owned by Luken Communications (the same folks who own Retro TV). Much like Freeform prior to the Disney takeover, This Family Channel airs predominantly Christian religious programming with a few children's programming mixed in (so think of it as a TBN lite). But what makes this network obscure is the fact that this network only covers 28% of the United States and only appears on Low-powered stations. Dare I say, I'm surprised that this network is still alive!

3 Universal Kids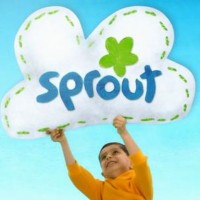 Universal Kids is an American digital cable and satellite television network that is owned by the NBCUniversal Cable Entertainment Group subsidiary of NBCUniversal, itself a division of Comcast. The network broadcasts children's programming and takes the branding of the sister company, Universal Pictures. The network's daytime lineup is heavily supplied by preschool-oriented programs, while its evening and primetime lineup are made up of programs aimed generally towards pre-teens and young teenagers. ...read more.
Next up, we have Universal Kids. Unlike its predecessor Sprout, Universal Kids was just under the radar practically all the time. As it's the lowest rated children's network of all time, that alone makes the network obscure. The final nail on the coffin for the network are toxic Sprout fans who want the old network to return so they protest by not watching the network. Big oof for NBCUniversal's part.
Universal Kids sucks. Sprout was better.
4
The Hub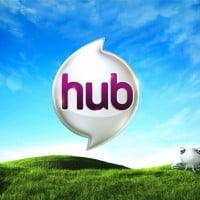 The Hub was an American digital cable and satellite television channel that targeted a family audience. Co-owned by Discovery, Inc. and Hasbro, the channel featured a mix of animated series, game shows, and reruns of classic family entertainment. The channel has since been rebranded as Discovery Family.
Next up we have the Hub. Now it's in a very similar scenario to the previously mentioned Ion Plus. When it was around, it was mostly under the radar overlooked by Nick and Cartoon Network and the only thing that made this network known for a short period was the release of My Little Pony. But since 2014ish, the network since has been gone and replaced by the green demon known as Discovery Family.
5
Prime Time Entertainment Network
Do you know the network known as "The CW"? Well, this was the network's precursor. Unlike the previous networks and more like a certain syndication service we'll get to later, PTEN was created by a joint venture between Time Warner and Chris Craft Industries. The "block" only lasted for four years and silently ended in 1997. Since then, Time Warner had The WB and Chris Craft had UPN. The two would later merge in 2006 to produce The CW.
6 The N
7
MyNetworkTV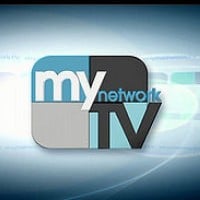 Remember PETN? This is supposedly a modern incarnation of it. Launched in 2006 by Fox for affiliates of UPN and The WB who didn't get their hands on The CW, the network mostly comprised of soap operas and then later unscripted programming. What made MyNetwork very obscure is that the network never got past 6th ranking. Let alone, beating another Syndication service (Ion). Since then, MyNetworkTV has been demoted to just 10 hours of syndicated programming from NBC and CBS. You know, for something Fox owns, you thought they would air some Fox/Disney shows.
8
Tooncast
Now were on to a network that I've haven't heard of untill recent. Tooncast is an animated TV network owned by Warner Bros. Discovery. The network was formed as a response of Boomerang (yes, THE Boomerang that aired Cartoons 24/7) becoming a teen-focused network in Latin America. Nowadays, Boomerang has been replaced by Cartoonito LA and Tooncast still manages to be one of Latin America's obscure gems with HBO Max lurking around.
9
Localish
A Disney channel is the last thing you'd see being extremely obscure. But alas. If you're wondering what's this Network, it's a channel previously known as Live Well and was on practically every ABC affiliate before 2015 when it was exclusively on Disney-owned ABC stations.
I don't even think I get this channel.
10
BabyFirst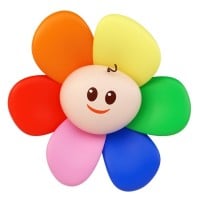 I wouldn't really call this channel obscure since most of the kids in my elementary school (especially me) knew about this channel.

And yes, I'll admit that I used to watch this channel often between the ages of 8 -11 years old and occasionally at the age of 13 as well. I remember the times I'd come home from school, turn the TV on, and change the channel to channel 256 to watch BabyFirst.
Now we're on to BabyFirst. Yet another channel I see no one talk about. My guess is that unlike the others on the list, it's aimed at newborns. But overall, most cable providers often place this at higher subscription levels. So that's probably why.
The Contenders
11 Showcase
12
Qubo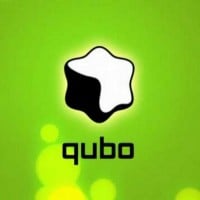 13
Pop Girl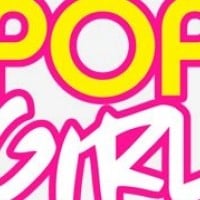 14 This TV (American TV Channel)
15
Toon Disney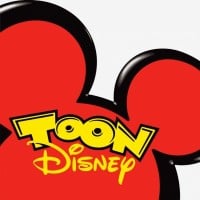 16
Jetix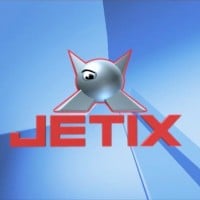 Jetix, formerly Fox Kids in Europe, Latin America and North America, was a worldwide children's television programming brand owned by Jetix Europe, Jetix Latin America and ABC Cable Networks Group.
BAdd New Item