Top 10 Shows That Get Way Too Much Hate
Before I start, I like the shows on this list! They just get too much hate.

The Top Ten

1 SpongeBob SquarePants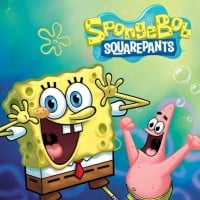 SpongeBob SquarePants is an American animated television series created by marine biologist and animator the late Stephen Hillenburg for Nickelodeon. SpongeBob is currently the most popular show on Nickelodeon, as well as the longest running show, running for 23 years, and is beginning its 13th season. The show revolves around a sea sponge called SpongeBob SquarePants and his adventures under the sea. The show is considered to be one of the best Nickelodeon and cartoon shows of all time.
SpongeBob doesn't get a lot of hate from what I have seen. It's one of the most popular shows of all time.
I agree that the last few seasons of SpongeBob weren't so great but I wouldn't hate on it.
So the newer episodes are good and the older episodes aren't that great?! SpongeBob Squarepants has never been one of the worst shows of all time, but do you even belong on this planet? >:(
Let me get one thing straight. I hate the new SpongeBob. But I LOVE the old one.
2
The Lion Guard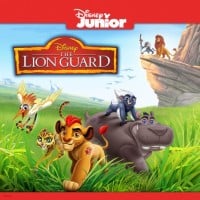 The Lion Guard is an American animated television series developed by Ford Riley based on Disney's 1994 film "The Lion King". The series was first broadcast with a television movie titled "The Lion Guard: Return of the Roar" on Disney Channel on November 22, 2015 and began airing as a TV series on January 15, 2016 on Disney Junior and Disney Channel. It is the second television series to be based on The Lion King, the first being "Timon & Pumbaa" (1995–1999). The Lion Guard is a sequel to The Lion King and takes place during the time-gap within the 1998 sequel film, "The Lion King II: Simba's Pride". The series ended its run on November 3, 2019, after 3 seasons.
I think this is Disney Jr. at its best. It's not nearly as great as the Lion King movies, but it's still a good show. It teaches lessons creatively, the animation is really good, and all the guard members were well chosen. It was even cool to see previous characters return. It isn't perfect, but I say give this show a chance.
The hatedom is insane. Even if it's popular and has a good number of fans the haters are still very vocal and are very prevalent on this site!
3
Invader Zim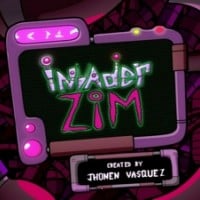 Invader Zim is an American animated television series created by Jhonen Vasquez for Nickelodeon. The series centers on an extraterrestrial named Zim from the planet Irk, and his mission to conquer Earth and enslave the human race along with his malfunctioning robot servant GIR.
Invader Zim has hate? How did it get so much hate?
4
The Super Mario Brothers Super Show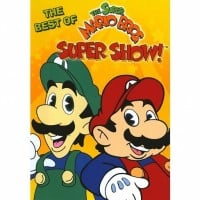 The Super Mario Bros. Super Show! is an American television series, conceived by Andy Heyward, produced by DIC Animation City, and distributed by Viacom Enterprises in association with Nintendo, airing during 1989 from 4 September to 1 December.
Agreed. Everyone hates it but I love it!
5
Gravity Falls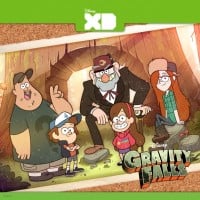 Gravity Falls is an American animated television series produced by Disney Television Animation that first aired on Disney Channel, and then on Disney XD from June 15, 2012 to February 15, 2016. The series follows the adventures of Dipper Pines and his twin sister Mabel in the fictional town of Gravity Falls, Oregon, while on summer vacation.
First off, I have heard a single soul say they hate Gravity Falls. Come on, I know adults who enjoy this show. That's like saying you hate Avatar The Last Airbender.
Why is this #6 yet Barney & Friends is only #20 and My Little Pony: Friendship Is Magic is only #21?!
I barely see anyone who hates Gravity Falls so this shouldn't be number 4! No offense.
The fandom gets way too much flak.
6
We Bare Bears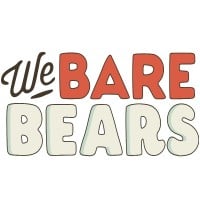 An animated comedy show by Daniel Chong about three different species of bears - Grizzly, Panda and Ice bear (polar bear). Since they were little, they wanted to get adopted by owners separately. But then they missed each other too much, so they reunited again. Now as adults, they now live in a cave together in the forest, having heaps of great adventures.
Good show, but since when do people hate it? It's not nearly as hated Hannah Montana. Did you just put this because it's good? Because I don't usually see it get much hate. It's a good show for sure, but not necessarily overhated.
7
Dora the Explorer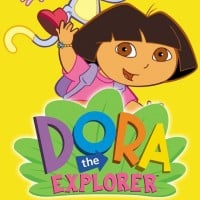 Dora the Explorer (2000 - 2019) is an American preschool educational animated TV series created by Chris Gifford, Valerie Walsh, and Eric Weiner in which Dora goes on adventures with her friend, a monkey named Boots.
This should be #1 and not SpongeBob. SpongeBob and Invader Zim are FAR less hated than this. And yes, The Lion Guard is overrhated too but not as much as Dora the Explorer or Barney & Friends. Either Dora the Explorer should be #1 or Barney & Friends should. But even worse, Barney isn't even Top 10! It should be AT LEAST Top 5!
This show honestly is not that bad. Yes, it kinda gets weird and annoying, but it is fun to make fun of. I honestly think it is kinda funny because of Dora's stupidity.
It's amazing how 7th graders on TTT still care about toddler shows, what with Dora being number 1 on the Worst Cartoons Ever list.
Ahem, first of all, this is a kids show, for YOUNGER children,
So why are you angsty teens watching it? Go watch something else.
8
Adventure Time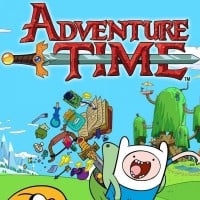 Adventure Time is an American animated television series created by Pendleton Ward for Cartoon Network. The series follows the adventures of a boy named Finn (voiced by Jeremy Shada) and his best friend and adoptive brother Jake (voiced by John DiMaggio)—a dog with the magical power to change shape and size at will. Finn and Jake live in the post-apocalyptic Land of Ooo. Throughout the show, they interact with the other main characters Princess Bubblegum (voiced by Hynden Walch), the Ice King (voiced by Tom Kenny), and Marceline the Vampire Queen (voiced by Olivia Olson). The series is based on a short produced for Nicktoons and Frederator Studios' animation incubator series Random! Cartoons. ...read more.
This show is actually overrated, not overhated. It doesn't deserve to be in the Top 10.
9
Family Guy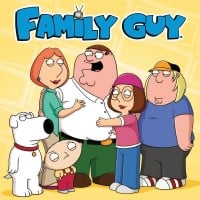 Family Guy is an American adult animated sitcom created by Seth MacFarlane for the Fox Broadcasting Company. The series centers on the Griffins, a family consisting of parents Peter (Fat, Idiotic Dad) and Lois (Nagging Bitchy Wife), their children Meg (Socially Awkward Daughter) Chris (Fat, Idiotic Son), and Stewie (Sociopathic and Genuine Infant); and lastly Brian (Anthromorphic Pet Dog). The show is set in the fictional city of Quahog, Rhode Island, and exhibits much of its humor in the form of cutaway gags that often American culture. ...read more.
A lot of people hate Family Guy mainly for the later seasons, but it seems to deserve it even BEFORE the later seasons. Though there are probably worse shows that aren't as infamous. Probably because people don't know them.
The purists have plagued the show's fanbase since 2005-present. 14 years is more than enough. It's time that the Family Guy elitism has to die.
I mean, I love this show
10
Hannah Montana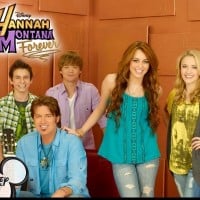 Hannah Montana, also known as Hannah Montana Forever for the fourth and final season, is an American musical comedy series created by Michael Poryes, Rich Correll, and Barry O'Brien which focused on Miley Stewart, a teenager living a double life as an average schoolgirl by day and a famous recording ...read more.
The Contenders
11
A.N.T. Farm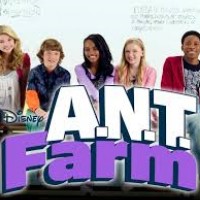 A.N.T. Farm is an American teen sitcom which originally aired on Disney Channel from May 6, 2011 to March 21, 2014.
12
Mobile Suit Gundam SEED Destiny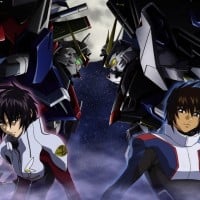 Mobile Suit Gundam SEED Destiny is an anime television series, a direct sequel to Mobile Suit Gundam SEED by Sunrise and the overall tenth installment in the Gundam franchise. It retains most of the staff from Gundam SEED, including Director Mitsuo Fukuda.
I honestly never got the hate this and it's prequel SEED get. I actually found them to be quite enjoyable.
13
Star Vs. The Forces of Evil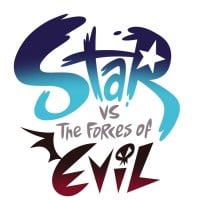 "Star vs. the Forces of Evil" is an American animated television comedy produced by Disney Television Animation for Disney XD. It was created by Daron Nefcy and developed by Jordana Arkin and Dave Wasson. The series follows teenage magical princess from the dimension of Mewni Star Butterfly and her ...read more.
14
Liv and Maddie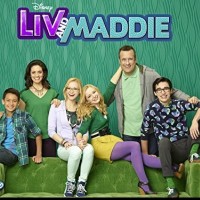 Liv and Maddie is a live-action Disney Channel sitcom that started on July 19, 2013, and ended on March 24, 2017. It is about two identical twin sisters named Olivia "Liv" Rooney and Madison "Maddie" Rooney (both portrayed by actress Dove Olivia Cameron; born in January 1996 as Chloe Celeste Hosterman) who reunite after one of them, Liv, returns to her home to see her family after four years of starring on a hit musical sitcom entitled "Sing It Loud!". The show is both a comedy and a drama, and is intended for viewers of all ages. In total it has had four complete seasons and its fourth and final season started on September 23, 2016.
Why are Gravity Falls, SpongeBob SquarePants, and Invader Zim above this? SpongeBob DOES deserve its hate when it's one of the worst episodes, and the good ones don't usually get hate either. And some bad ones don't get enough hate. Like The Hankering for example, I don't see it hated and its AWFUL! Maybe because it was only two years ago, and this site is dying anyway. But as to why Liv and Maddie should be higher, have you SEEN how much people hate it because of Disney1994? It's even #1 on the list "Most Cancerous TV Shows"! And people defend Sanjay and Craig for having improved, but they can't admit that Liv and Maddie wasn't always bad either. People are always angsty about Liv and Maddie because of Disney1994. But some of the same things people hate about it are in other shows like Liv and Maddie. Like Good Luck Charlie and iCarly. Yet people don't hate them as much just because they're older. That's so stupid and hypocritical.
I knew this would be here.
15
Ready Jet Go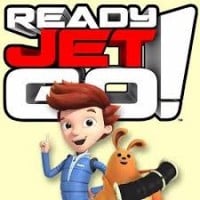 Ready Jet Go! is a CGI animated television series created by Craig Bartlett which premiered in the United States as part of the PBS Kids block on February 15, 2016 . The series is produced by Wind Dancer Films and Snee Oosh, Inc. in cooperation with NASA's Jet Propulsion Laboratory. The show is aimed ...read more.
16
Sanjay and Craig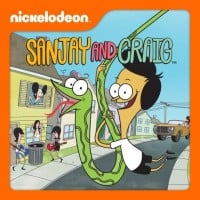 Sanjay and Craig is an American animated comedy television series that aired on Nickelodeon from May 25, 2013, to July 29, 2016, for three seasons and 60 episodes. The series is about a 12-year-old boy named Sanjay Patel who owns a talking pet snake named Craig.
This sucks though.
17
My Little Pony: Friendship Is Magic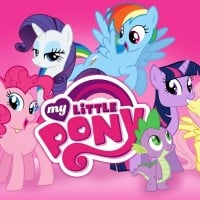 My Little Pony: Friendship Is Magic is an animated children's television series based on the fourth incarnation of Hasbro's My Little Pony franchise. The show follows a studious unicorn (later an alicorn) pony named Twilight Sparkle (Tara Strong) and her friends Applejack (Ashleigh Ball), Rarity (Tabitha St. Germain), Fluttershy (Andrea Libman), Rainbow Dash (Ball), Pinkie Pie (Libman), and dragon assistant Spike (Cathy Weseluck). They travel on adventures and help others around Equestria while solving problems that arise in their own friendships.
I have to agree with this one. I kinda hate the show because of Rainbow Dash and because it is too girly, but this is nowhere near the worst show. And the most if the haters of this show are rude to the fans of this show.
How are Invader Zim and Gravity Falls more overhated than this?!
Why are Dora, Barney, Teletubbies, Caillou, TTG, and PPG (2016) above this? Those shows deserve the hate, this one does not.
18
All Grown Up!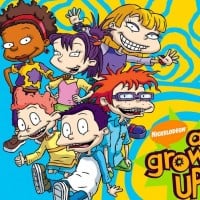 All Grown Up! is an American animated television series created by Arlene Klasky and Gábor Csupó for Nickelodeon. It is a spin-off of Rugrats, and takes place about ten years after the original series where the characters are now pre-teen to teenage.Tommy, Dil, Chuckie, Phil, Lil, Kimi, Angelica, and Susie now have to deal with teenage and pre-teen issues and situations.
A lot of the hate is just a bunch of circlejerking and nitpicking.
19
Boohbah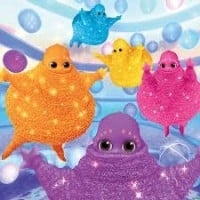 Boohbah is a British children's television programme created by Anne Wood. It premiered on 14 April 2003 on ITV in the United Kingdom, followed by its Nick Jr.
20
Tom and Jerry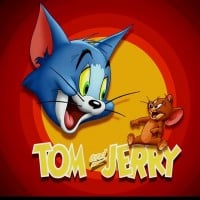 Tom and Jerry is an American animated series of comedy short films created in 1940 by William Hanna and Joseph Barbera. Best known for its 161 theatrical short films by Metro-Goldwyn-Mayer, the series centers on a rivalry between the title characters Tom, a cat, and Jerry, a mouse. Many shorts also feature several recurring characters.
21
Austin & Ally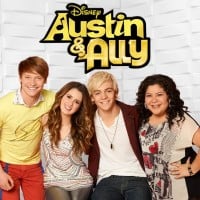 Austin & Ally is an American teen sitcom that premiered on Disney Channel on December 2, 2011, and ended on January 10, 2016. The series was created by Kevin Kopelow & Heath Seifert, the writers and producers of the Disney Channel sitcoms Sonny with a Chance and Jonas.
22
My Life as a Teenage Robot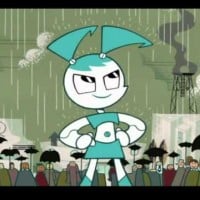 My Life as a Teenage Robot is an American animated science fantasy television series created by Rob Renzetti for Nickelodeon.
23
2 Broke Girls
2 Broke Girls is an American television sitcom that aired on CBS from September 19, 2011 to April 17, 2017. The series was produced for Warner Bros. Television and created by Michael Patrick King and Whitney Cummings. Set in the Williamsburg neighborhood of Brooklyn, New York City, the show's plot follows ...read more.
24
Thomas & Friends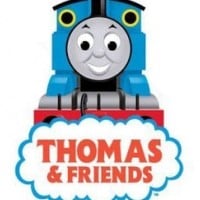 Thomas & Friends is a British children's television series. In the United Kingdom, it had its first broadcast on the ITV network in Great Britain in 1984.
25
VeggieTales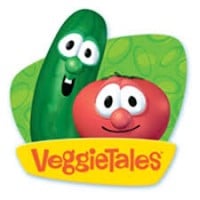 VeggieTales is an American series of direct-to-video children's computer animated films created by Phil Vischer and Mike Nawrocki featuring antropomorphic fruits and vegetables in stories conveying moral themes based on Christianity
PSearch List