Top 10 TV Shows That Should Have Never Been Canceled
The Top Ten
1 The Lone Gunmen
2
George Lopez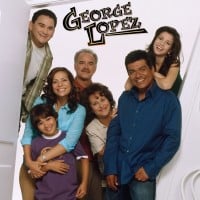 3
Family Guy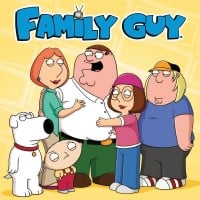 Family Guy is an American adult animated sitcom created by Seth MacFarlane for the Fox Broadcasting Company. The series centers on the Griffins, a family consisting of parents Peter (Fat, Idiotic Dad) and Lois (Nagging Bitchy Wife), their children Meg (Socially Awkward Daughter) Chris (Fat, Idiotic Son), and Stewie (Sociopathic and Genuine Infant); and lastly Brian (Anthromorphic Pet Dog). The show is set in the fictional city of Quahog, Rhode Island, and exhibits much of its humor in the form of cutaway gags that often American culture. ...read more.
I know they brought it back but it shouldn't have been canceled in the first place, in fact it was even better before
Best animated show ever! Clever as it gets!
4
Futurama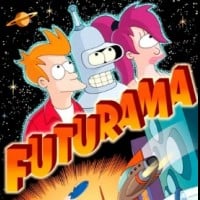 Futurama is an American animated science fiction sitcom created by Matt Groening for the Fox Broadcasting Company.
It was epic I can't believe the Simpsons has been going for 29 years and Futurama only went for 14 years it's unfair.
No! They Finally did it they canceled the show! Why! Why! How could this happen. Na I'm Just kidding they brought it back. or did they ha ha
That show was so good
5
Arrested Development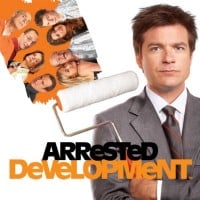 Arrested Development is an American television sitcom created by Mitchell Hurwitz, which originally aired on Fox for three seasons from November 2, 2003 to February 10, 2006, followed by a two-season revival on Netflix from May 26, 2013 to March 15, 2019. The show follows the Bluths, a formerly wealthy ...read more.
It's the funniest show I have ever seen. I can't believe they cancelled it! It had great jokes, great plots, and great people. It just shows how bad America's sense of humor is.
Greatest show of all time. America was to dumb for it though.
This show was absolutely genius, I would call it a modern intelligent version of Seinfeld
6
Angel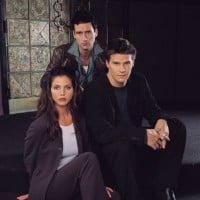 Angel is an American television series, a spin-off from the television series Buffy the Vampire Slayer.
I miss angel and I love buffy too by the way angel is the runoff of buffy and charmed should NEVER have been canceled I actually want to slap whoever cancled it!
A great show that was left without an ending. So sad!
7
Full House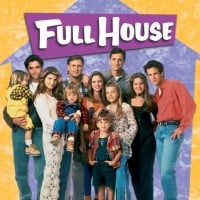 Full House is an American sitcom created by Jeff Franklin for ABC. The show chronicles a widowed father, Danny Tanner, who enlists his best friend and brother-in-law to help raise his three daughters.
8
My Name Is Earl
It was a cool show about some former red neck criminals. Pretty underrated I might say.
How is this not number 1?! This is one of the best shows of all time!
9
The Adventures of Jimmy Neutron: Boy Genius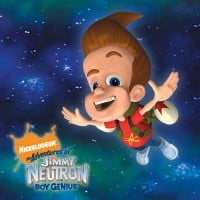 The Adventures of Jimmy Neutron: Boy Genius is an American computer animated television series created by John A. Davis. It is the first spin-off to the 2001 film Jimmy Neutron: Boy Genius.
You can thank The Ant Bully for this one.
10
All Grown Up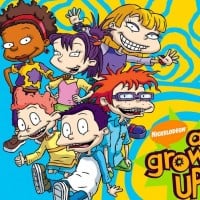 All Grown Up! is an American animated television series created by Arlene Klasky and Gábor Csupó for Nickelodeon. It is a spin-off of Rugrats, and takes place about ten years after the original series where the characters are now pre-teen to teenage.Tommy, Dil, Chuckie, Phil, Lil, Kimi, Angelica, ...read more.
Great show. Original content. But was taken down by Nickelodeon in 2008 due to its low ratings. Cartoon Network should have saved this show. It's a shame it got shut down. I still watch all the episodes today hoping it'll come back.
There should've been a season six.
I love this show
Great miss it.
The Contenders
11
Firefly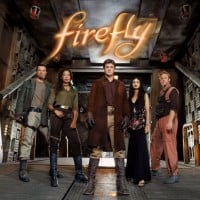 Firefly is an American space Western drama television series which ran from 2002–2003, created by writer and director Joss Whedon, under his Mutant Enemy Productions label.
Well, duh. Firefly was a great show, extremely well-written, and such an original concept wrapped in classic ideas. It didn't even get a whole season for idiotic reasons.
Take my love, take my land, take me where I cannot stand, I don't care, I'm still free, you can't take the sky from me. But Fox can take the best gorram show ever made from us!
Such a great show with such amazing potential, but didn't even get past 14 episodes.
Oh, and a movie.
This is one of my all time favorite TV shows, but it was cut because of weird showing times. Loved the movie
12
8 Simple Rules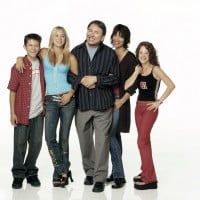 8 Simple Rules for Dating My Teenage Daughter is an American sitcom, originally starring John Ritter and Katey Sagal.
13
Danny Phantom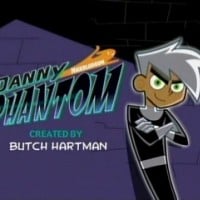 Danny Phantom is an American animated series created by Butch Hartman for Nickelodeon. It was produced by Billionfold Studios and distributed in Canada by Nelvana, a Canadian animation company. The series follows a teenage boy who, after an accident with an unpredictable portal between the human world ...read more.
14
Drake & Josh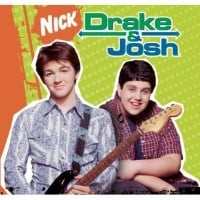 Drake & Josh is an American television sitcom created by Dan Schneider for Nickelodeon. The series follows the lives of two teenage boys with opposite personalities, Drake Parker (Drake Bell) and Josh Nichols (Josh Peck), who become stepbrothers. Both actors previously appeared in The Amanda Show along with Nancy Sullivan, who plays Drake and Megan's mother in the series. Miranda Cosgrove plays Megan, Drake's mischievous younger sister, and Jonathan Goldstein plays Walter, Josh's father. The series' opening theme song, "Found a Way", is written by Drake Bell and Backhouse Mike and performed by Bell. The series ran from January 11, 2004, to September 16, 2007, totaling 57 episodes in 4 seasons. ...read more.
It was a good show
15
Blue's Clues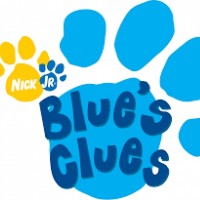 Blue's Clues is an American children's television series that premiered on Nickelodeon in 1996. Producers Angela Santomero, Todd Kessler, and Traci Paige Johnson combined concepts from child development and early-childhood education with innovative animation and production techniques that helped their ...read more.
16
Freaks and Geeks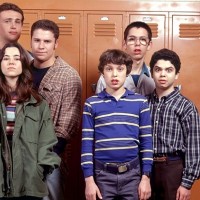 Freaks and Geeks is an American teen comedy-drama television series, created by Paul Feig, with Judd Apatow as executive producer, that aired on NBC during the 1999–2000 television season.
Is this even a question? This show I should ONE OF THE best of all time. The kids seemed real. Today, the child actors don't convince you they're really their character. It launched many of its actors into fame. All in all, one of the greatest shows ever and never deserved to be cancelled.
Way better than Family guy, which should be canceled; AGAIN.
I don't give a damn bout meh reputation! Livin in the past... New generation.
17 Smart Guy
18
Clone High
This should've never, ever been cancelled! Everyone I've ever showed this to has been hooked, highly suggested, worth a watch.
Ended on a cliff hanger!
19
The Fresh Prince of Bel-Air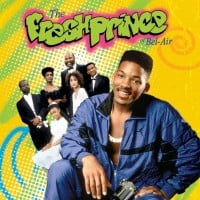 The Fresh Prince of Bel-Air is an American sitcom that originally aired on NBC from September 10, 1990, to May 20, 1996.
Love the theme tune.
Love this show too.
20
La Femme Nikita
Pita wilson is awesome! This show always had awesome music and had crazy twists that I never saw coming. Love this show!
I could watch this show over and over and over again.
Peta Wilson was the best Nikita I've seen
21
Everybody Hates Chris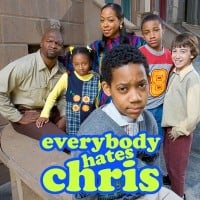 Everybody Hates Chris is an American period sitcom that is based on the troubled teenage experiences of comedian Chris Rock during the 1980s. The show is set between 1982 and 1987, although Rock himself was a teenager between 1978 and 1984, having been born in 1965. The show's title parodies the hit ...read more.
This show is amazing.. because it always has chris in trouble so that's funny well the theme intro song is epic!
22
Family Matters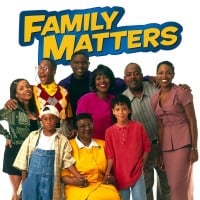 Family Matters is a sitcom that ran from 1989 to 1998. Originally it focused on the Winslow family, but it would later become more about their nerdy next-door neighbor, Steve Urkel, who was originally only supposed to be a one-episode character. In most episodes, the characters mess up in some way and ...read more.
23
Space: Above and Beyond
It had a good story line that could have been extended in all directions.
This show's storyline could have been ran for at least 7 to 10 seasons.
24
Dark Angel
I watched Dark angel as a child, and I remember being so angry when there was no continuation. I thought the channel has't bought all the season rights.
Then not long ago I took it again, basically finished both seasons in a few 5 days. And I was left raging.
Such an awesome concept, story AND actors.
Such a shame it was cancelled D:
Die hard fan of this show, you win Y2K babes!

Please bring back the old show to T.V.!
This was a great show. I loved Jensen Ackles as Alec.
25
Mr. Meaty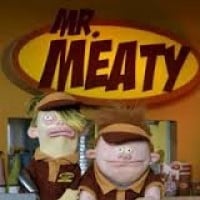 Mr. Meaty is a Canadian-American television series created by Jamie Shannon and Jason Hopley. The show centers on two lazy teenage boys named Josh Redgrove and Parker Dinkleman, who work at a fast food restaurant.
Nah. This totally deserved to be taken off air.
The characters there look sick.
PSearch List