Top Ten Best Game Show Hosts
They are running the show and aside from a few models hauling merchandise, they are the only professionals on the screen. Game show hosts have acted as one man casts for decades with some pulling it off much better than others. This is a list of the very best game show hosts as voted on by you.

The Top Ten

1 Bob Barker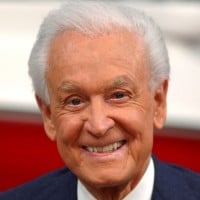 Robert William Barker was an American television game show host. He was known for hosting CBS's The Price Is Right from 1972 to 2007, making it the longest-running daytime game show in North American television history. He was also known for hosting Truth or Consequences from 1956 to 1974.
I love bob barker
I think he was great host on the price is right
I am a aussie and I think he should show how the
Aussies how to mark the aussie verson work and last on aussie T.V.
And he could host the aussie verson.
Bob Barker - Best Price Is Right Host of all time and better than Drew Carey who stinks like a skunk.
Bob was and is an icon. Drew Carey should go back to Cleveland and be replaced as host by MiMi.
Bob Barker is my most favorite price is right host in the universe.
2
Alex Trebek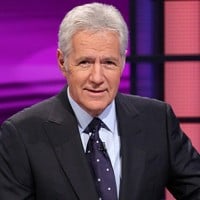 And here is my all time favorite Game show from my all time favorite game show , Alex Trebek . I really love Alex Trebek, and I am a big Jeopardy fan ! Alex is really amazing and he has a wonderful smile along with great sense of humor
Longtime host of "Jeopardy!" has matured like a fine wine through the years, but this Canadian native can still be just as irreverent when he first started.
Intelligence is always sexy. And he's probably the only one who can get away with asking questions instead of giving answers.
Compared to a lot of the other men in the top spots here, Alex wasn't a pervert like them. He was an all around nice man.
3
Richard Dawson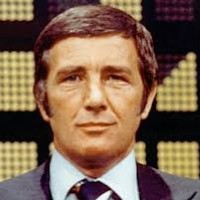 Best Game Show Panelist and Host ever! Always loved his witty attitude and tendency to make everyone feel calm on the camera! Richard is absolutely the best! Family Feud forever!
Richard was the quintessential game show host- witty and charming with a heart of gold. Family Feud just isn't the same without him.
Richard is the greatest game show host ever! So handsome, witty, hilarious and warmhearted. There's no one like him and never will be!
Richard is the sexiest game show host of all time.I wanted to be on family feud and match game just so I could get kissed by him .
I LOVE HIM!
4
Steve Harvey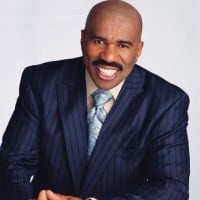 Broderick Stephen Harvey, known professionally as Steve Harvey, is an American comedian, television host, producer, radio personality, actor, and author.
Although he does say some really stupid and mean stuff about groups of people such as atheists, Steve is really funny and a great show host. Not as good as Bob Barker, though.
They should have put him hosting Price is right over Carey. He would sure bring the ratings back. He's funny, witty, good with contestants.
Steve Harvey is probably one of the funnier game show hosts. He pretty much brought family feud back to stardom.
To tell you the truth, I wouldn't EVER see him anywhere NEAR the bottom of this list.
5
Pat Sajak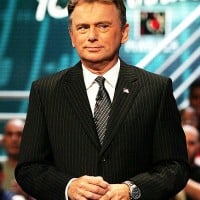 He has great sense of humor too. Without him, Wheel of Fortune would not be on television today.
WHAT?! Pat only at number 46? He's such a funny guy and he's easily the best host ever!
42! Are you kidding me? He's so great with the contestants, and funny!
How is he on the bottom of the list? He should be toward the top.
6
Regis Philbin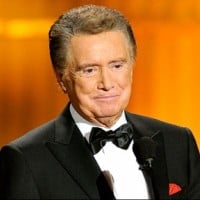 Number 6? Is that your final answer?
My favorite show was who wants to be a millionaire and million dollar password
7
Gene Rayburn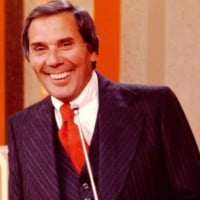 Favorite game show ever! Gene was the leader of that always great, star studded panel. His energy was infectious and you always felt better after watching the show than you did before it started.
By far my fave with the warmest, funniest personality of them all. Used to watch these in the 70s as a kid and am surprised at how funny they still are on the old game show channels.
He showed so little respect to the contestants who according to him gave the wrong answers. He appeared to be a slob.
Easily the best game show host of all time He was a joy to watch, and a lot of fun. Very inventive, creative, and a treasure
8
Terry McGovern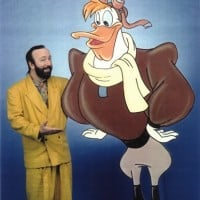 9
Jeff Probst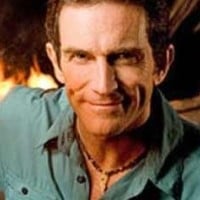 A really, really sharp guy, he made this the with his sharpness the best modern game show hands down, and continues to
10
Chuck Woolery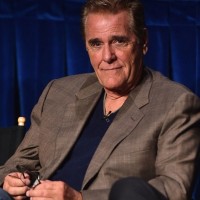 The man who started Wheel of Fortune in 1975! I think Merv Griffin did the right thing to hire him instead of Edd Byrnes who was very drunk on the pilot episodes
Good looking, funny, charming, unflappable and a Texan. The total package.
THE quintessential game show host.
The most handsome host!
The Contenders
11
Bill Cullen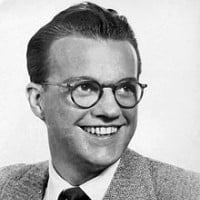 The bespectacled Pittsburgh-native hosted more game shows than anyone else, including the original "Price is Right". His wit and warmth are legendary.
Seemed like a genuinely nice guy who treated everyone with respect. Also had a quick wit and sly sense of humor. Adapted easily to every show he hosted.
This gentleman showed respect to the contestants and had a warm spontaneous humor plus intelligence -- compared to none other.
Should have been named # ONE.
12 Monty Hall
13
John O'Hurley
He was kinda stodgy at first... But he became my favorite. But I understand he was very busy with other endeavors. Sorry to lose him!
14
Bob Eubanks
There is no one who was best at hosting Newlywed Game aside from Bob Eubanks and he and Jim Perry were great on Card Sharks, better than Pat Bullard which I thought his version of Card Sharks was a travesty.
True man of integrity and old school values - very relaxed and kind but excellent skills of making contestants feel relaxed and free to be themselves.
Bob Eubanks was great. He was funny, got along great with the contestants, smart, an handsome.
15 Bengt Magnusson
16
Louie Anderson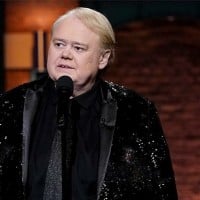 17
Drew Carey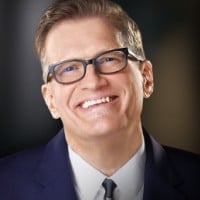 This is a good host on the price is right, I seen him a few times when I watched the price is right
18
Richard Karn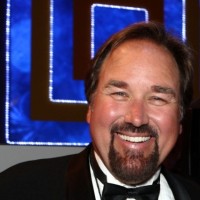 Its Richard Karn coming from Home Improvement and Richard Karn has a great sense of humor and he is very good in Family Feud !
19
Wink Martindale
He even has a YouTube channel showcasing many rare game show related gems and oddities.
20
Anne Robinson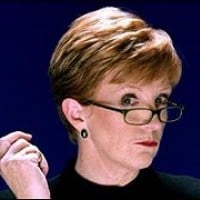 People voting for other people are the weakest link. Goodbye.
21
Tom Bergeron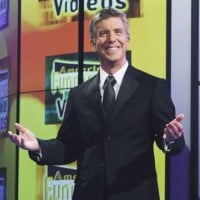 The only one who can ever host America's Funniest Videos is this man. No doubt about it.
Host of Hollywood Squares, fill-in host of Millionare, and of course, the king of AFV.
So funny! The best ever! Please vote!
22
Howie Mandel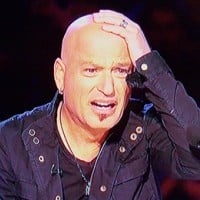 He made Deal or no Deal suspenseful and fun. He was hilarious but added enough tension to the show to make it compelling T.V.
23
Chuck Barris
Nobody made me laugh as hard as Chuck Barris... god I miss that show
24
Ray Combs
I think he and Richard Dawson were the best host of the Family Feud. Both were very good. Sad what happened to Ray Combs.
25
Kris Aquino
For everyone, lucario is the most badass of the fighting types, and on the top of the most badass steel types, he have badass movepool and badass abilities, in my opinion, LUCARIO IS BADASS!
PSearch List